Earlier today, we reported that Microsoft has added a Visual Image Search feature to Bing, allowing users to search for objects within images. Now, the company appears to be testing out another new feature, a curated video feed.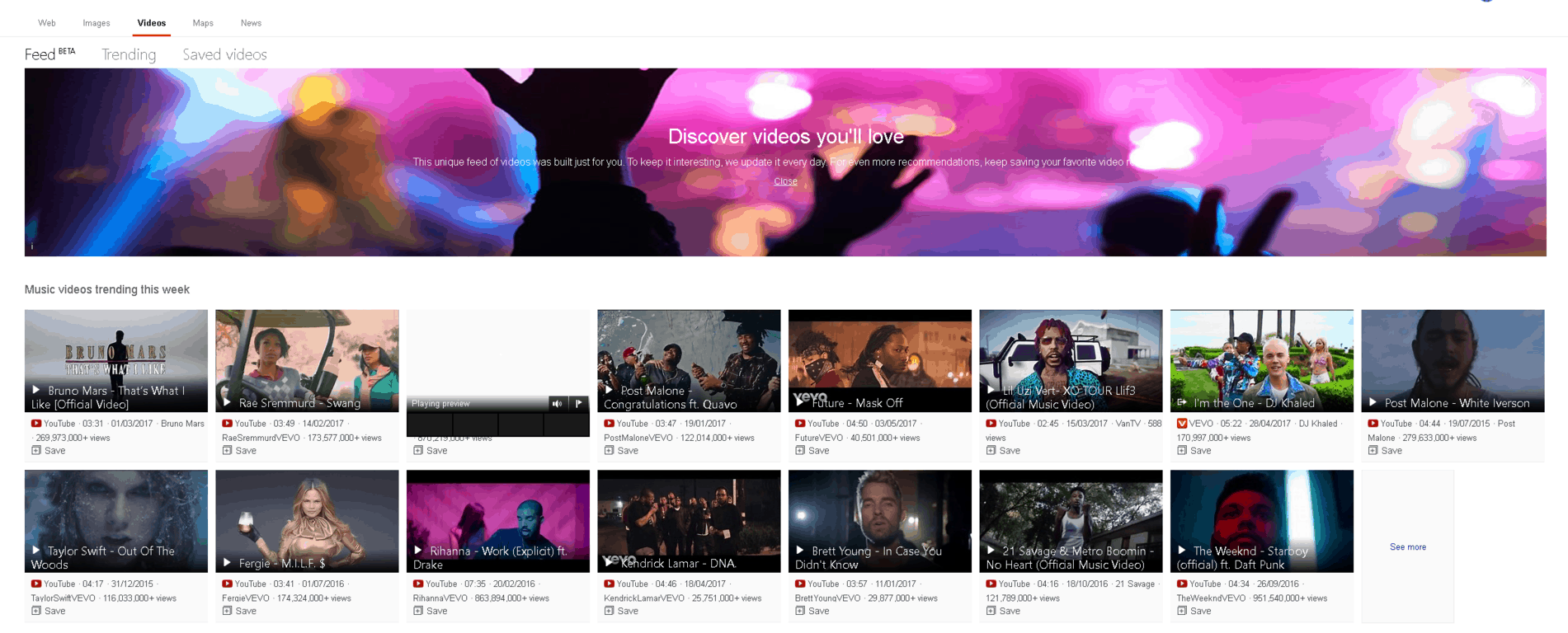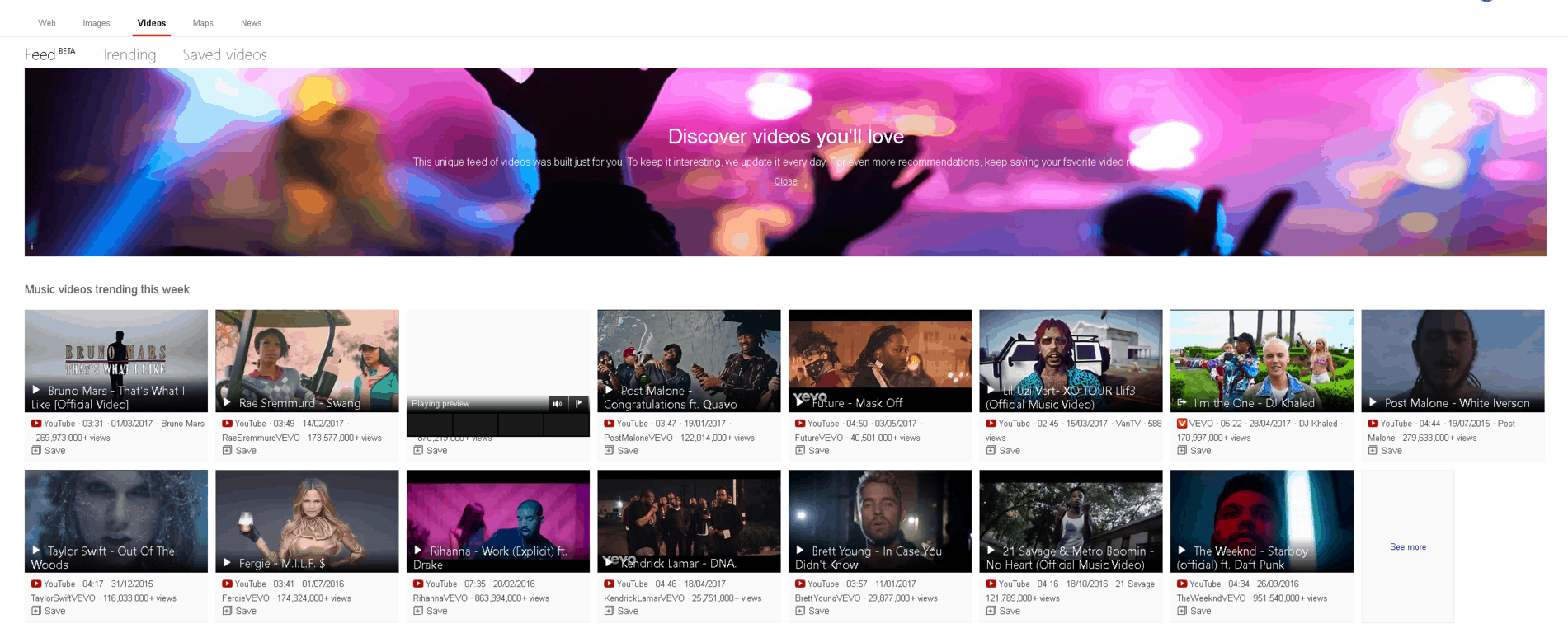 Accessible via the Video tab on Bing.com, the Video Feed will display a curated feed of videos from around the web, both on YouTube and other video sites, such as VEVO and Dailymotion. Updated daily, the feed will allow you to quickly discover videos that may be of interest you, negating the need to search for new content – instead, it can be delivered right to you.
The feature is currently in beta, but appears to be more generally available than previously, as it has been spotted a couple times in the past. Give it a try and let us know your thoughts in the comments below!
Thanks to Brandon for the tip!