Continuum for phones, or the ability to run Universal Windows 10 apps on an external monitor, keyboard, and mouse setup (kind of) just like with a real PC, is one of the more exciting features of upcoming Windows 10 Mobile smartphone flagships. The Lumia 950 and Lumia 950 XL, which have started their carrier and unlocked pre-order processes, are two examples of smartphones that will make good use of Continuum fairly soon.
Microsoft has released a quick video providing some Continuum highlights, demonstrating how the feature works both cabled and wireless.

Now, before anyone gets too excited, wireless Continuum is nifty and obviates the purchase of a Display Dock for anyone who already has a supported wireless display adapter on-hand. But, a Lumia 950 or 950 XL is still required even for wireless connections, and there are other considerations to keep in mind.
Microsoft provides a ton of great Continuum for phones information over at MSDN, and we'll provide a summary here. Essentially, there are three ways to connect to a display via Continuum, the Display Dock, theoretical wireless display docks, and existing Miracast devices (with some limitations).
First, here are the requirements for Continuum on phones regardless of how external devices–wireless display, keyboard, and mouse–are to be connected. Note that the Qualcomm processors listed are the Snapdragon 808 (MS8992) and 810 (MS8994) found in the Lumia 950 and 950 XL respectively, and they provide the true dual-display capabilities that Continuum for phones requires to provide the complete experience.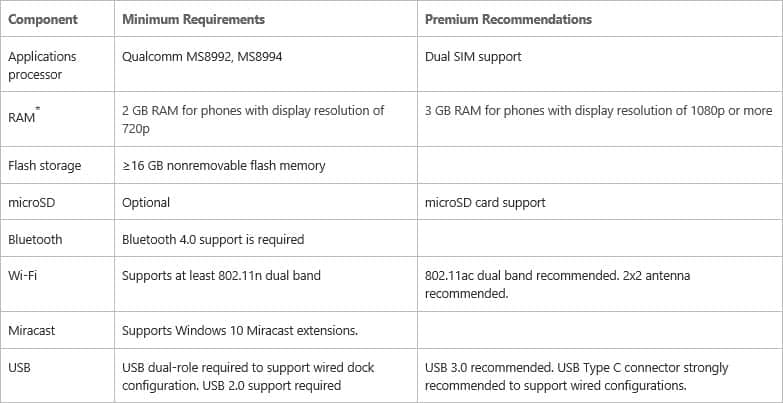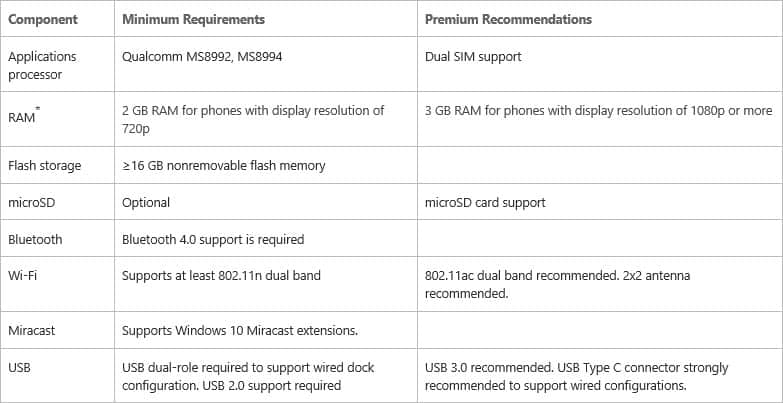 Next, wireless dongles such as Microsoft's Wireless Display Adapter have their own requirements: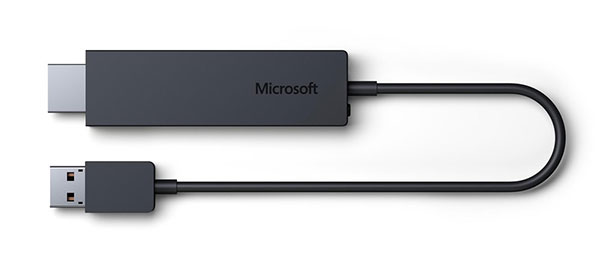 All Miracast adapters are supported, but not all provide the necessary performance and Windows 10 extensions for the best experience:
Miracast receivers which support the Miracast extensions included in Windows 10 will provide the best experience; Miracast receivers which do not support these extensions will provide a lesser experience due to increased latency and connection issues. Partners must upgrade their existing Miracast devices to support the new extensions.
Note that external Bluetooth keyboards and mice can work in tandem with a Miracast adapter to provide the full experience. However, for USB keyboards and mice, a wireless "dock" is required that supports some additional functionality: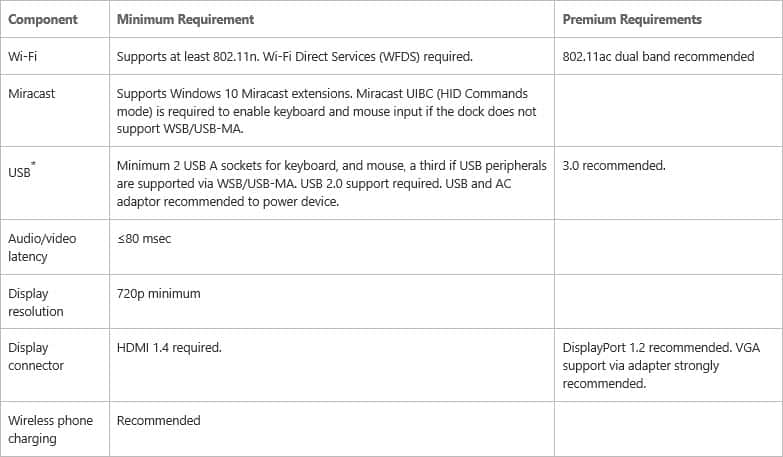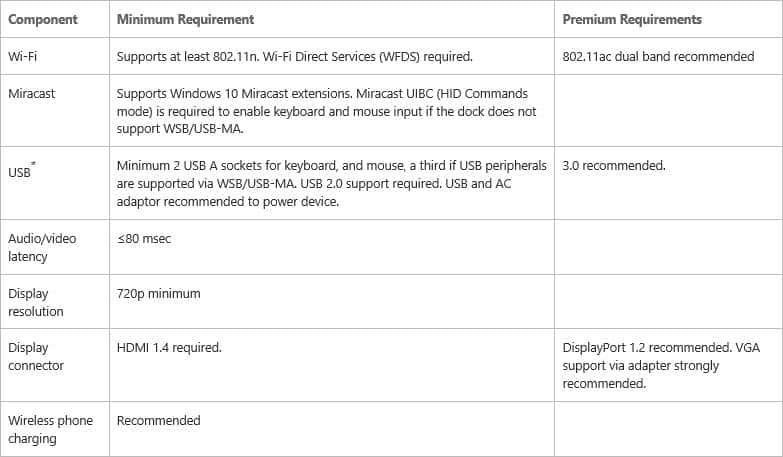 Finally, Microsoft provides specs for wired docks, not coincidentally quite similar to their own Display Dock:




So, in answer to a few burning questions, Continuum on phones will work wirelessly and doesn't explicitly require the Display Dock to function. But, a Lumia 950 or 950 XL (or later, eventually) is definitely required whether wired or wireless, and not all Miracast adapters will provide the best performance. Be sure to check your Miracast adapter against these specs, but even if not perfect it should at least function.
We'll be providing extensive coverage of all things Continuum just as soon as Microsoft releases the required hardware. In the meantime, keep checking back for updates.