As you likely know by now, Microsoft is discontinuing their Groove Music streaming service, effective at the end of this year. Unfortunately, in the months before this announcement, the company ran several promotions via the Microsoft Rewards program where members could have redeemed Groove Music passes at a discounted rewards points rate. Well, Microsoft is now apologizing to those Rewards members who may have redeemed precious points on Groove Passes while also refunding the points spent and giving a 100 points bonus.
Word on the apology spread via an email to certain Microsoft Rewards members.  With an image of a sad cat as the email header, the email includes previously shared information about Microsoft's new partnership with Spotify and more information about how to transfer a Groove Music Pass collection over to Spotify.  It also mentions the points refund and the 100 points bonus. We've added a copy of the email below.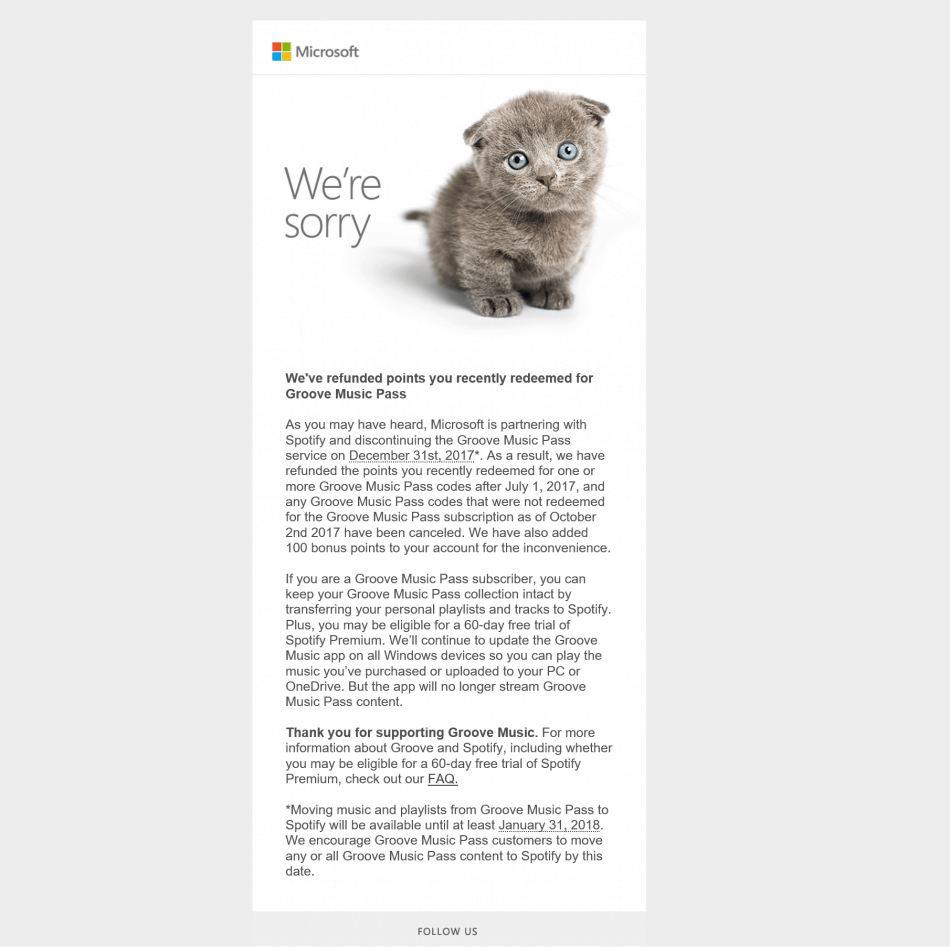 Although Microsoft is refunding those who may have paid cash for an annual or monthly subscription, it's also great to see that Microsoft did not abandon the loyal Groove Music Pass users who spent their coveted rewards points on the music service. Did you also receive this email? Or did you skip out on Microsoft's initial rewards offer for Groove Music passes? Let us know your thoughts below.