Microsoft (MSFT) news recap is a new weekly feature highlighting the top Microsoft news stories of the past week. Sit back, grab some coffee, and enjoy the read!
Microsoft spends big money to get into Silicon Valley
Moments before its keynote at E3 this year, news surfaced that Microsoft finalized a deal to purchase the business-oriented social networking site LinkendIn. For the total of $26.2 billion, Microsoft is now the lucky owner of a gigantic database of business professionals layer atop a networking graph that will presumably merge with the company's current Office, Dynamics, Office Delve, and advertising networks.
Immediately following the news, Microsoft CEO Satya Nadella issued a companywide email to the employees of LinkedIn (not firing people this time) explain why the company chose to pay such a hefty sum for the hyper-specialized networking site.
"Over the past decade, we have moved Microsoft Office from a set of productivity tools to a cloud service across any platform and device. This deal is the next step forward for Microsoft Office 365 and Dynamics as we connect them to the world's largest and most valuable professional network — LinkedIn. I know we'll invent new ways to help professionals achieve more as we reinvent selling, marketing and talent management business processes."
Bill Gates agrees with Microsoft's multi-billion-dollar deal
For those still scratching their heads or perhaps remain cynical of the deal or purchase price, rest assured that former Microsoft CEO is still one hundred percent behind current CEO, Nadella's choices.
"I think there will be a lot of synergies there, so I was very encouraging as that deal came together and glad to see that it really happened."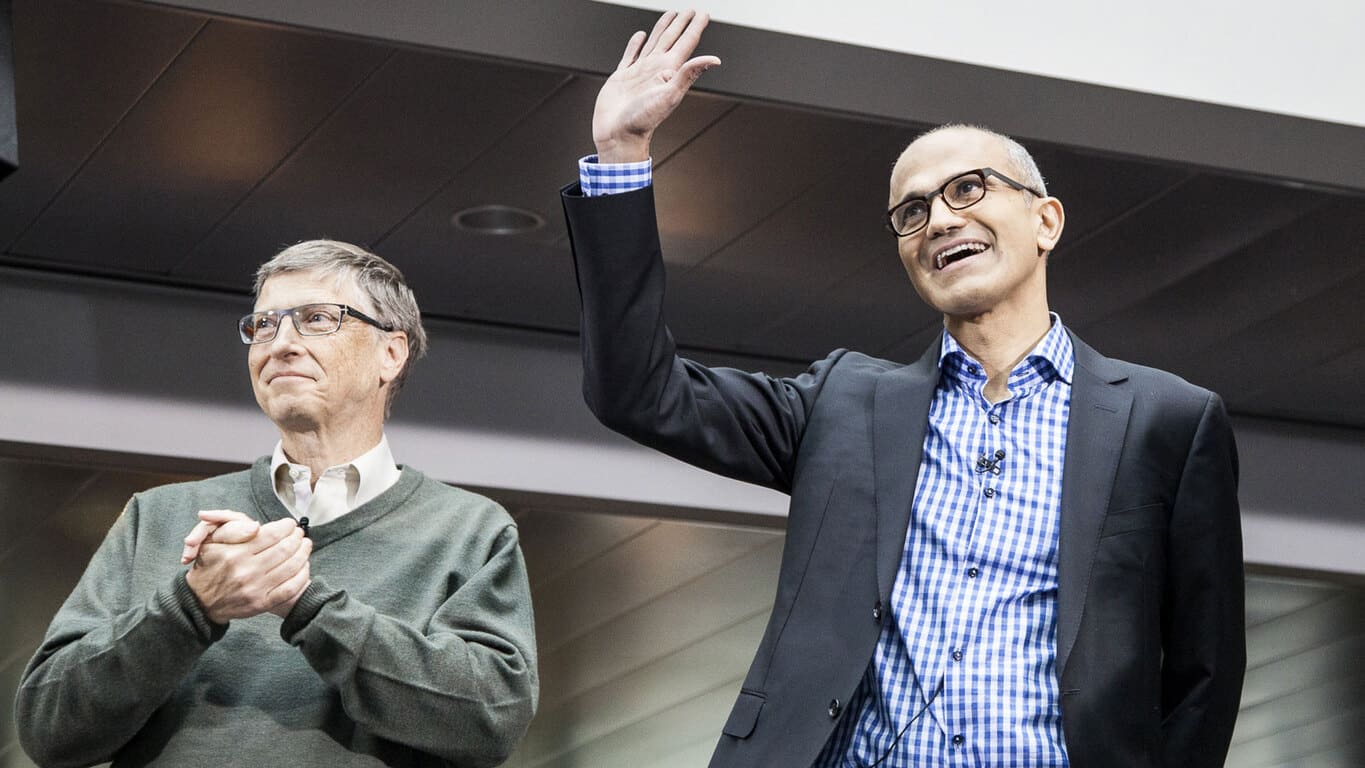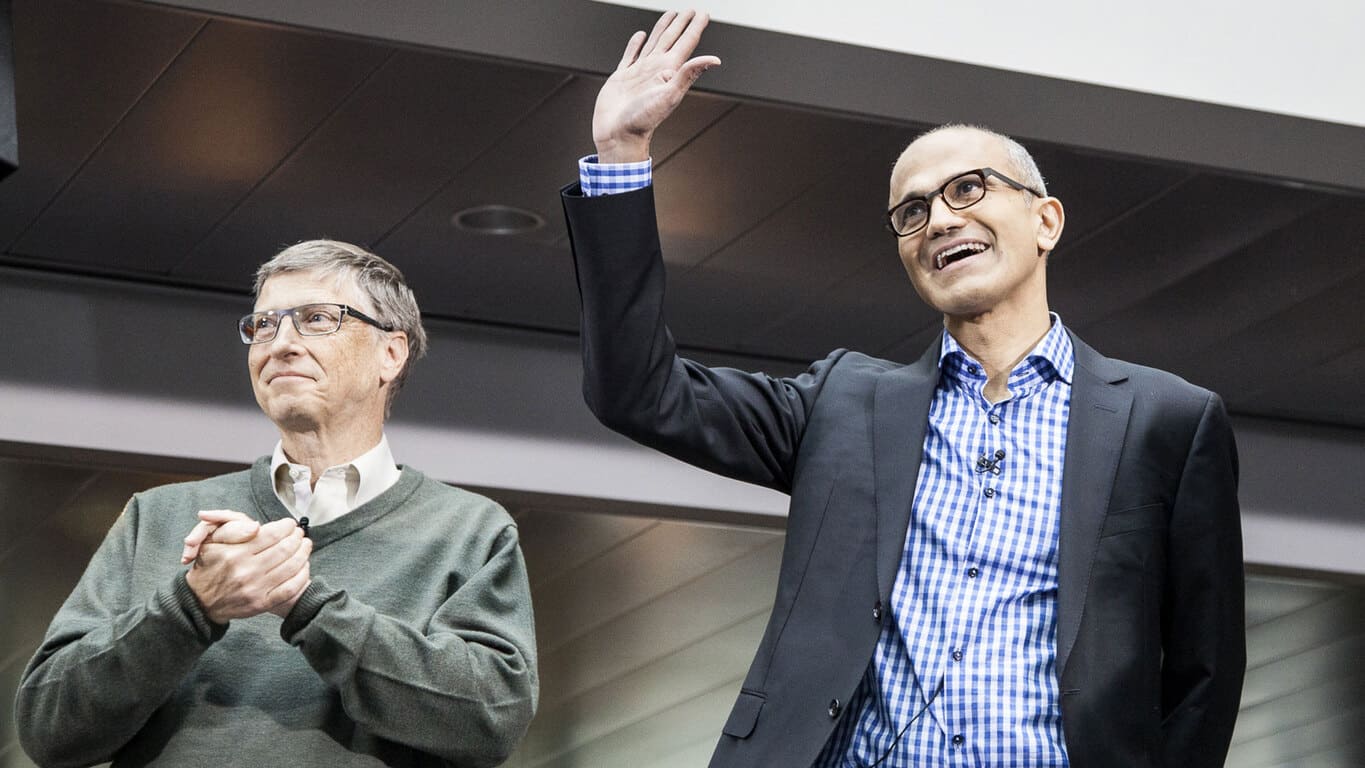 Once again, former and current CEO of Microsoft are on the same page, and while Bill Gates thoughts on the deal are relatively cursory, it's a good sign to see one of the richest men in the world agreeing with a company purchase of billions.
Consoles, Controllers, and games!
Heading 382 miles south from San Francisco to Los Angeles, California, Microsoft made waves announcing not one, but two consoles for gamers during its E3 keynote. Gamers will soon be able to get their hands on what some may argue, should have been the original console to kick off this generation of gaming for Xbox fans: the Xbox One S. Sometime next year, Microsoft claims a newer, beefier Xbox experience will hit gamers as it finishes up work on Project Scorpio. Microsoft's not-so-hidden project is a whole new VR capable console for gamers. As the company puts it, "the most powerful console ever."
Moving away from consoles slightly, Microsoft also announced a fun new Xbox One controller creation site, Xbox Design Lab, where gamers can visit and tweak, style and personalize their very own controller. Gamers can arrange color schemes for everything from buttons, triggers and faceplates as well as apply laser engraving to make sure their inconsiderate friends don't get too handsy with their property.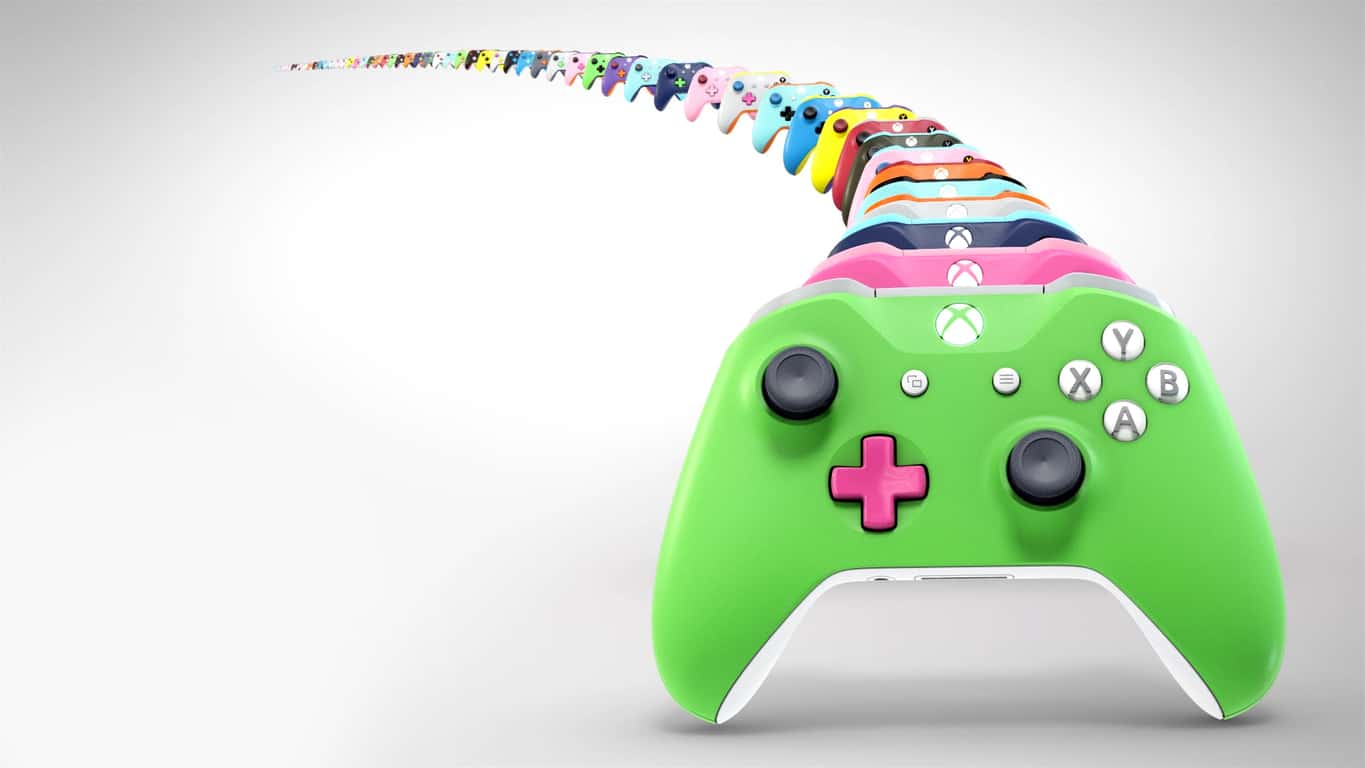 As much as E3 can be about hardware, gamers show up to game and Microsoft announced a bunch of games and software additions to assist in gaming. Perhaps, the biggest software announcement was Xbox Play Anywhere, where games made available for either the Xbox One or Windows 10 can be had on both platforms with a single purchase while also enabling owners cross-play capabilities. Gears of Wars 4, Killer Instinct and Forza Horizon 3 will be among the first batch of games available for gamers to purchase once, start on one device and continue on another device thanks to Xbox Play Anywhere.
Other game announcements include:
Gears of War 4
Sea of Thieves
Forza Horizon 3
Scalebound
State of Decay 2
Halo Wars 2
Recore
Crackdown 3
Ark: Survival Evolved
Cuphead
Phantom Dust
Killer Instinct: Season 3
We Happy Few
Slime Rancher
The Culling
Everspace
Microsoft beefs up its VR standing
Shifting focus and traveling 280 miles southeast from San Francisco to Sedona, Arizona, Microsoft made another announcement a bit later in the week about becoming a device partner with Ellation Media.
Perhaps, the name Ellation Media doesn't ring a bell, but its media services may, such as Crunchyroll, Nerdist, Roosterteeth, Seso and Geek and Sundry.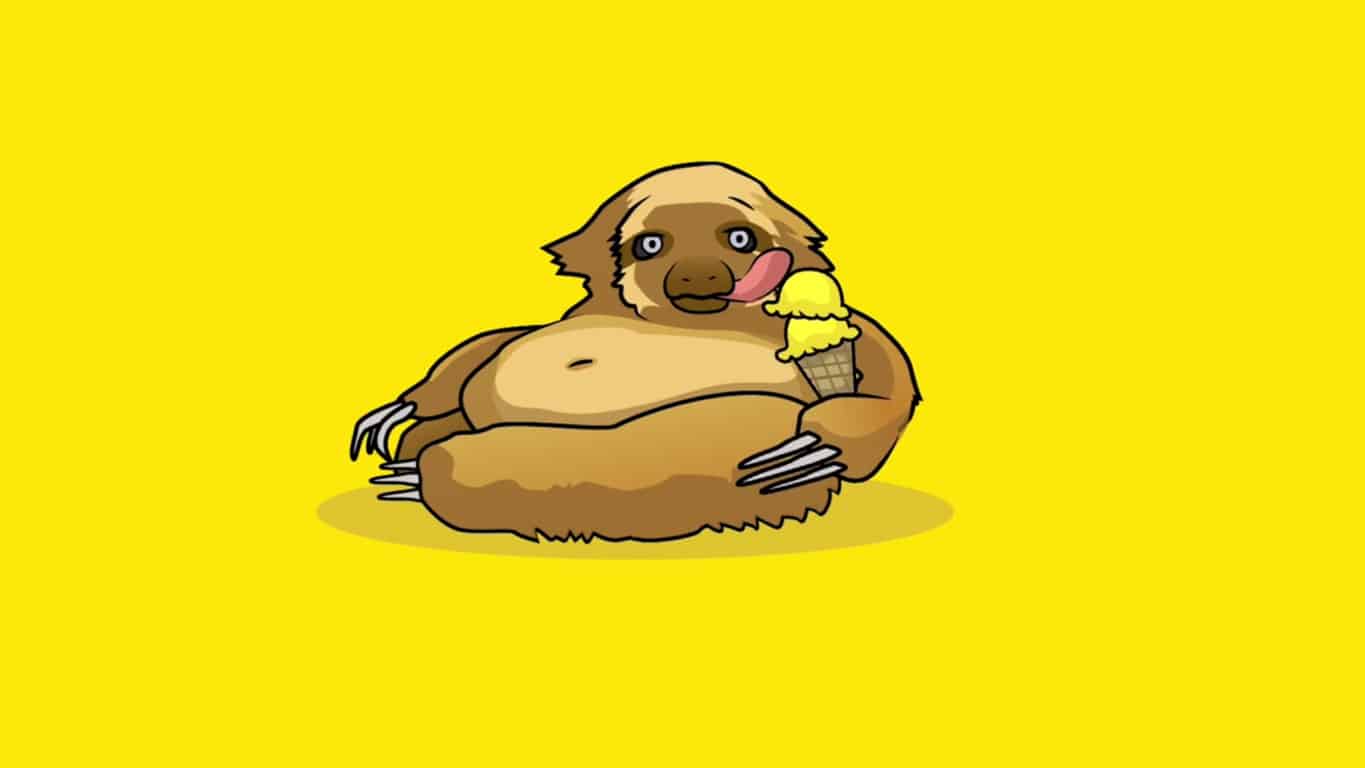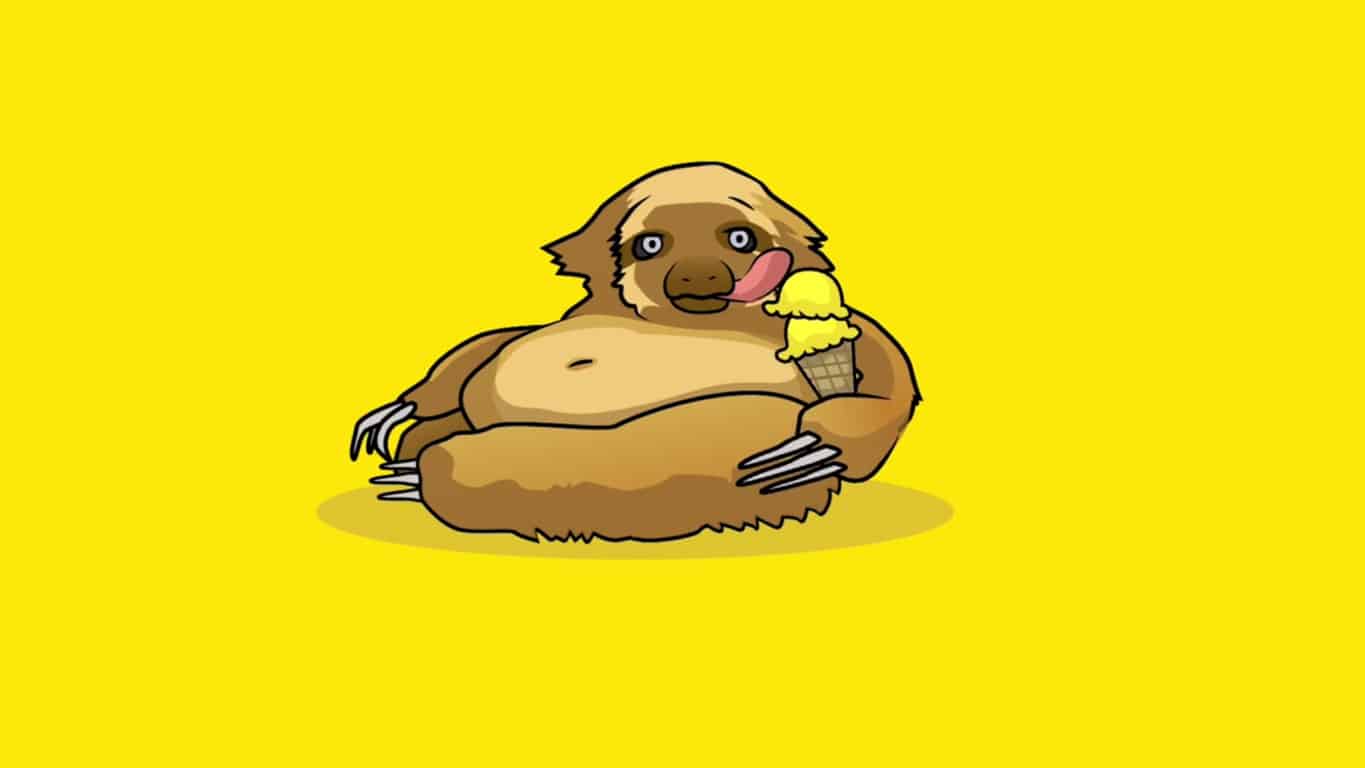 Ellation Media has chosen to offer a content buffet style service based in VR. However, "Unlike similar services like Netflix and Hulu, subscribers will be able to customize their subscription service based on their own interests. For example, a user may only wish to pay a fee for Crunchyroll and Nerdist content and not watch video provided by other companies."
As for Microsoft's involvement, head of brand and community at Crunchyroll Dallas Middaugh describes it as such, "Microsoft serves as a device partner, with VRV available across Xbox at launch." Unfortunately, further details of the partnership are fairly scant, but as Sony, HTC, and Oculus continue to pour more effort into the VR industry, it behooves Microsoft to at least have a presence, just in case.
Microsoft fights the liability of "joint employer"
Flying 2,228 miles across North America from Arizona to Washington D.C., Microsoft finds itself embroiled in a court battle to overturn a ruling by the National Labor Relations Board (NLRB). Last year, the NLRB broadened the definition of "joint employer" putting companies under further liability for contract workers. With Microsoft housing a stable of contract workers under its roof, it makes business sense for the company to offer the minimal amount of liability for contract employees to differentiate between full-time employees. The crux of Microsoft's argument centers around "the ruling presents too broad a definition of "joint employer," and presents a problem for Microsoft and other companies from directing contractors to provide benefits to their employees."
Microsoft isn't alone in wanting the courts to wrangle their definition a bit more. Samuel Estreicher, director of New York University's Center for Labor and Employment Law, offers his two cents:
"The board's decision could use some clarification but does not jeopardize a company's corporate responsibility policy for its vendors and suppliers, providing Microsoft or other brands do not control or purport to control day-to-day labor and personnel decisions of the suppliers."
Microsoft expands along North America's West Coast
Lastly, heading back 2,901 miles from Washington D.C to Vancouver B.C., Microsoft ended its week of big announcements with the reveal of a new engineering facility called the Excellence Center. With a semi-splashy event that involved the Canadian Prime Minister trying out the HoloLens experience at the new facility, Microsoft announced the construction of a 142,000 square foot building intended to house its employees strung about Vancouver.
The new Excellence Center will be home to 568 Vancouver-based employees. Employees will work and create projects in a facility equipped with two community rooms capable of housing 150 employees, a new open space designed to house experimental software and hardware projects (think HoloLens) called the Makers Garage as well as several other collaborative areas pocketed throughout.


Microsoft's president and chief legal officer Brad Smith gave Geekwire a bit more insight into the reasoning of the Excellence Center's location. Smith explains it as "knitting together what I'd call a string of pearls on the West Coast of North America, but Washington state, with 44,000 employees and the company's headquarters, remains the main hub."
There it is, Microsoft inflates its business and productivity push with the purchase of LinkedIn, gets the thumbs up from former company CEO Bill Gates on spending $26.2 billion dollars, finds footing in VR, fights the broad definition of "joint employer," and builds a new building in Canada.
Let's see what next week will bring us.