The Italian website Aggiornamenti Lumia has discovered that Microsoft is testing a new look for Cortana with Windows 10 Insider build 17040. As of now, the new look is still secret on the surface, but once activated via the registry editor, Cortana turns out looking very similar to Apple's macOS Spotlight feature.
After launching the registry editor and following the steps below, one can try out the new Cortana in build 17040 by pressing both the Windows Key and S on the keyboard, or running a search via the Start Menu or Cortana box in the taskbar. Keep in mind that editing the registry is particularly risky, and can damage your computer if a mistake is made, so please, try at your own risk.
Open the registry editor
Navigate to HKEY_CURRENT_USER\Software\Microsoft\Windows\CurrentVersion\Search\Flighting
Select Flighting, right-click it, then create a new folder named "Override" (without the quote marks) on the Flighting folder from the sidebar
Select to open the Override folder
Right-click on the right side under "Default" and select "New" and then "DWORD" (32-bit)
Name the new value ImmersiveSearch
Right-click the new value
Change its value data to 1
Restart your computer
Open the new experience with Windows Key + S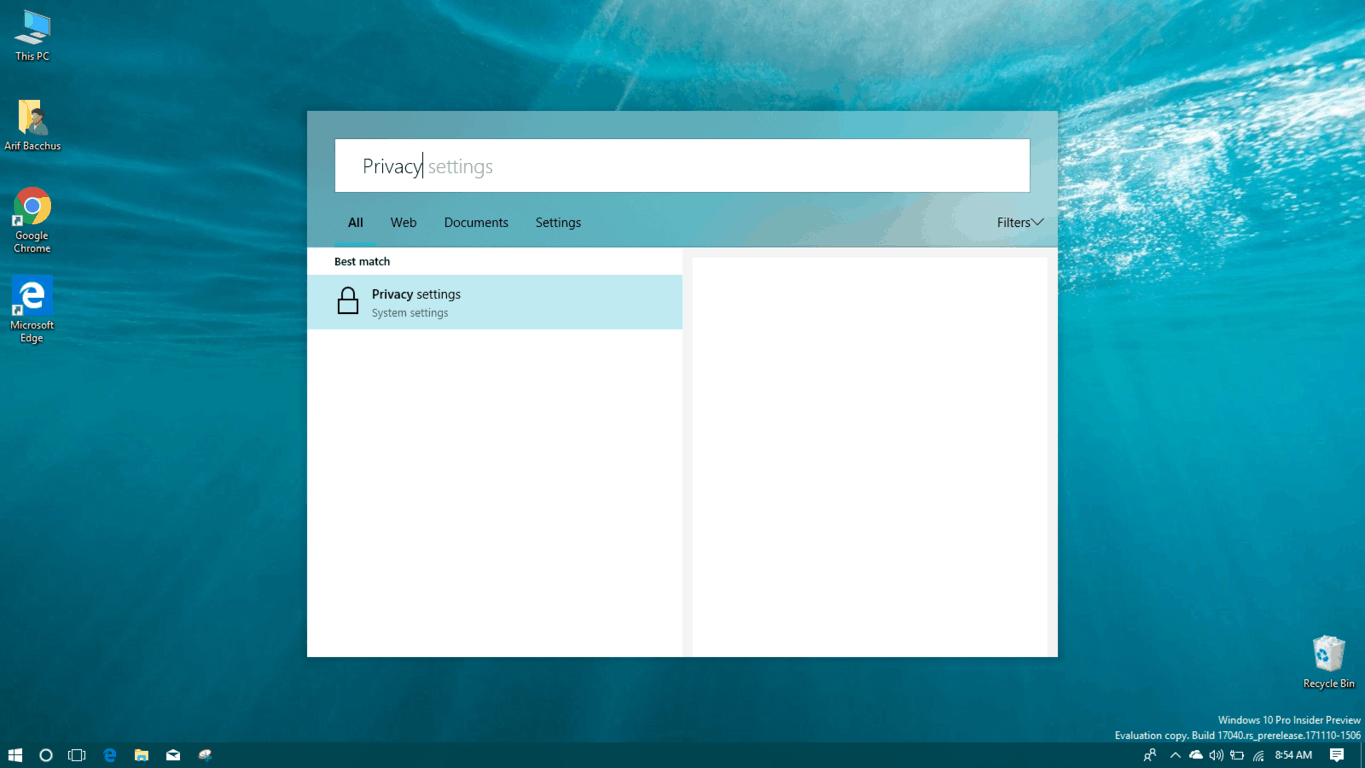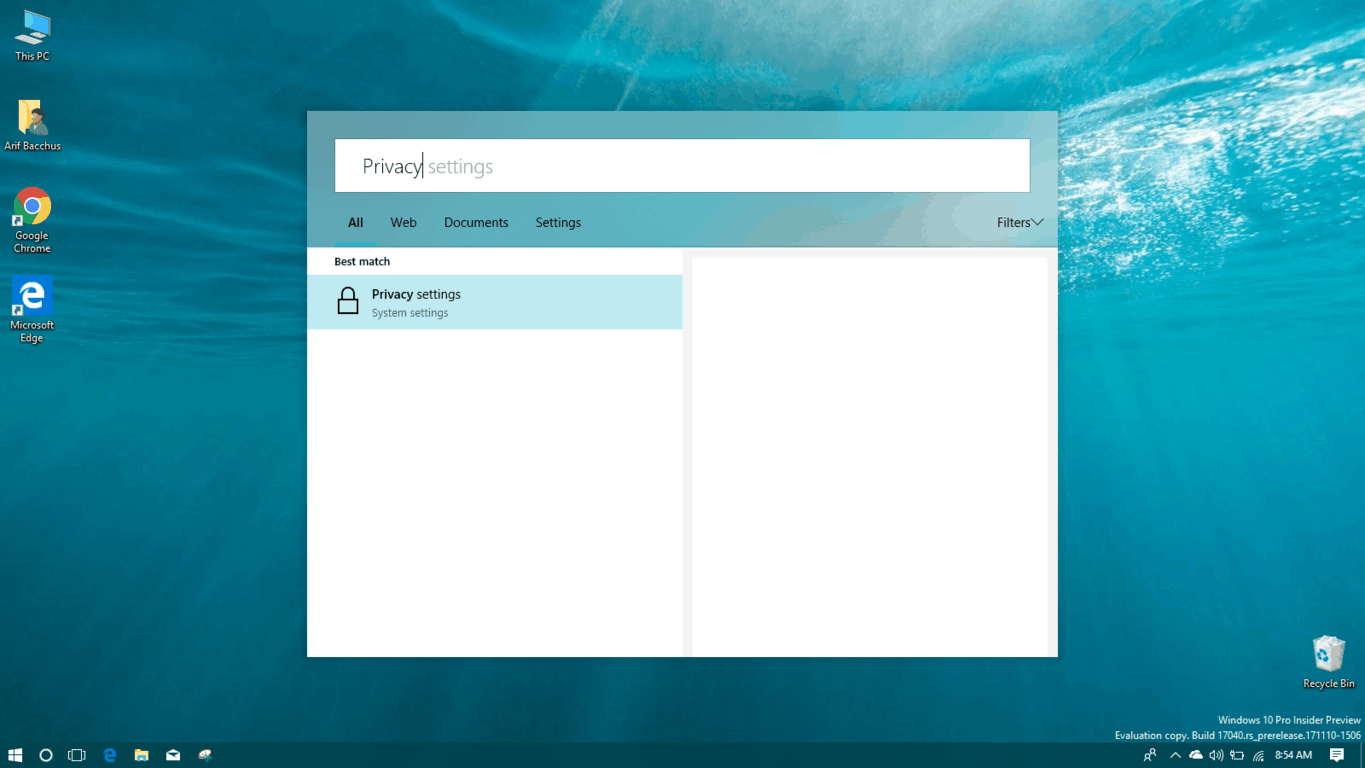 Anyway, Cortana is now fully immersive, popping out of the usual search box and into its own Spotlight-esque floating search bar on the screen. For the most part, the experience is the same as before, asides from a new looking UI with tabs along the top for different searches. Just as before, you can run searches for files, settings, apps, and even search the web via Bing directly from the Cortana floating search box. There's also a more noticeable filter drop-down menu to help you filter your searches.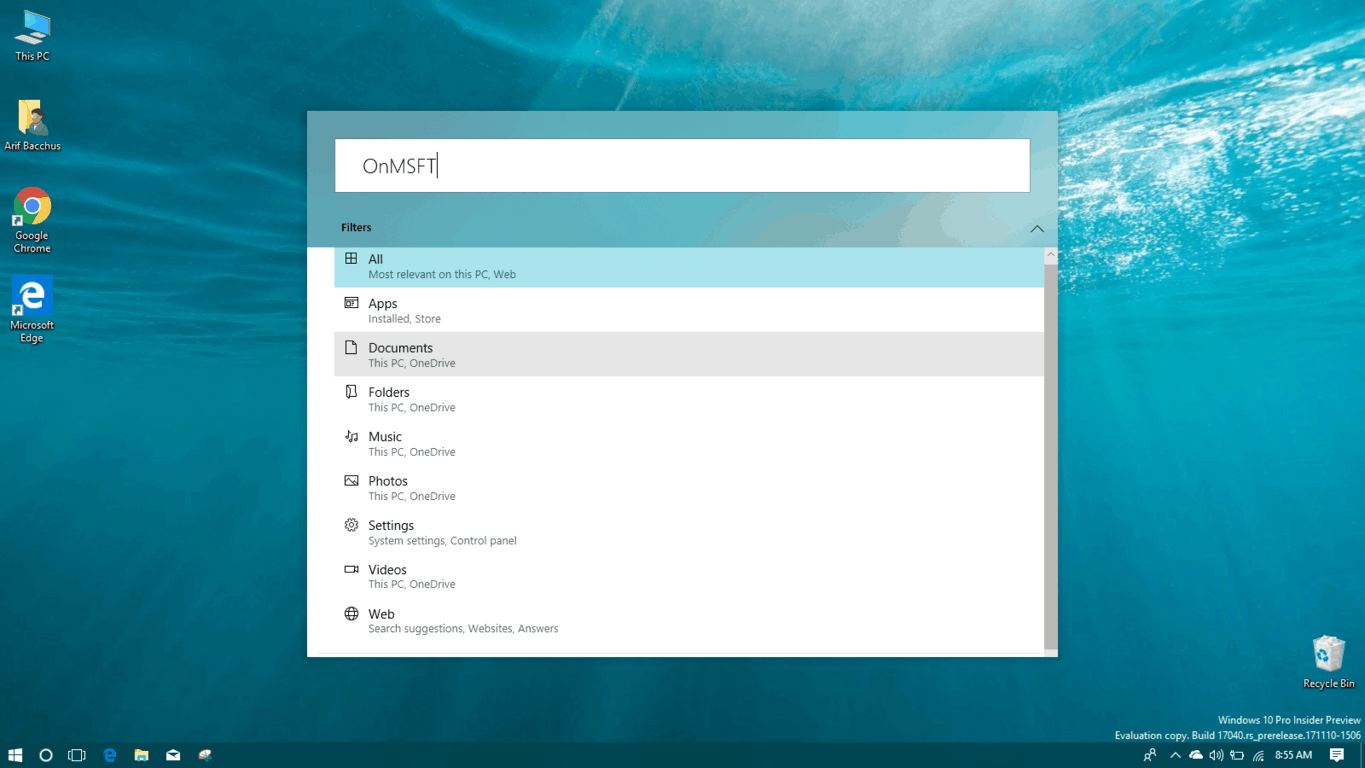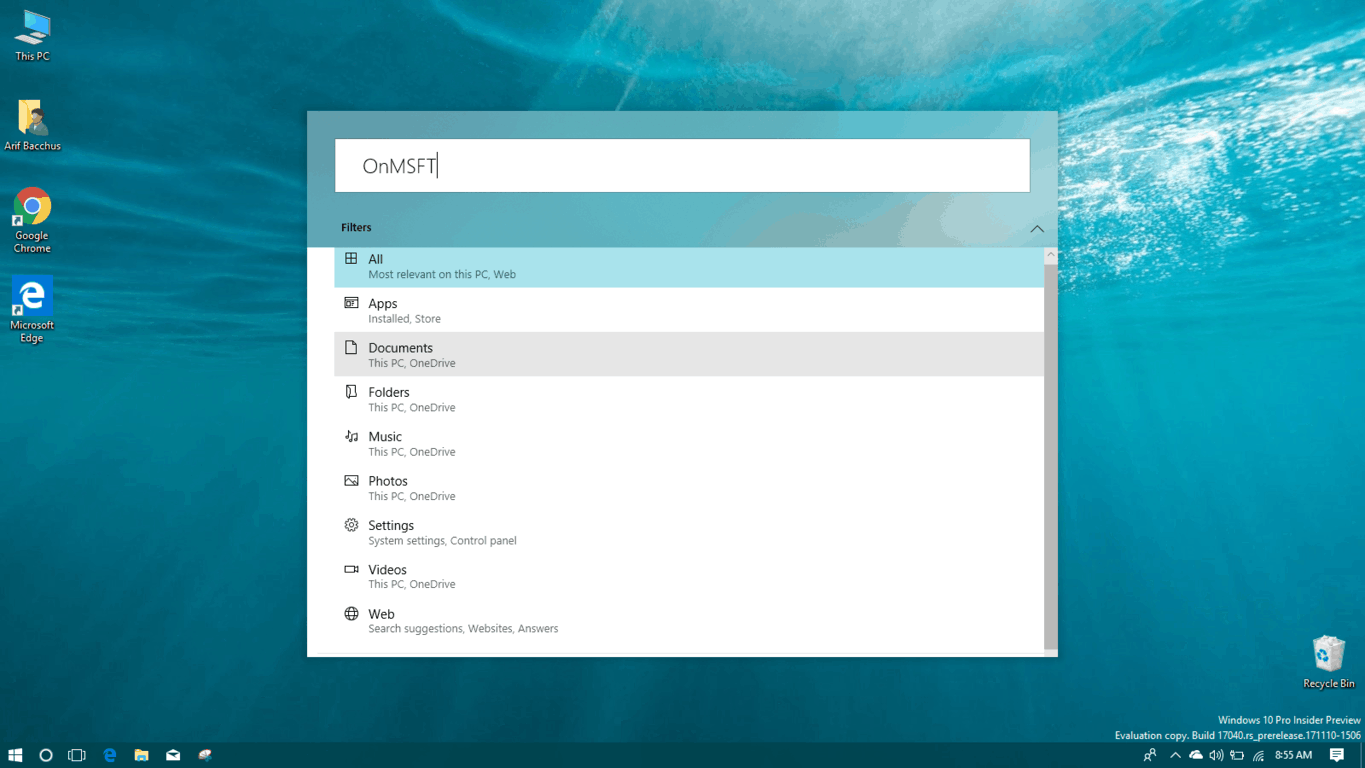 Since the new Cortana has to be activated via the registry editor, it's still likely in internal testing at Microsoft in the moment. You can expect it to be released to a more wider audience once Redstone 4 is released this Spring, and probably available for testing by Windows Insiders soon. Still, this is a welcome new change, helping make Cortana much more noticeable, navigatable, prevalent, and productive in the Windows 10 operating system.