If there is one thing Microsoft may love more than its cash cows Office and Windows, it seems to be hosting conferences. With some 20-plus conferences scheduled throughout the year that cover everything from Windows development to partnered hardware, Microsoft loves to hold an event where it reaches out to its partners and customers.
With that being said, Microsoft appears set to add another conference to its roster that will cover the exciting world of machine learning. Announced today via its Server & Tools Blog, Microsoft is welcoming its new Machine Learning & Data Sciences Conference, to be hosted in India this year.
At the upcoming Machine Learning and Data Sciences Conference (MLADS), which will run on August 8-9, 2016 at the ITC Gardenia in Bangalore, India, we will showcase some of the very latest developments in this area. This two-day conference will host 600 attendees including government elites, CIOs and other top partners, startups, developers and students and faculty from India's top engineering colleges.

This event will be a great way to gain new insights into how the power of analytics and ML can transform businesses and society. It's an opportunity to network with top companies, government, and academia, and to engage with seasoned experts from Microsoft.
As Microsoft transitions from a packaged software company to a cloud computing business, the need to reach out to governments, CIO's, partners, developers and startups all looking to utilize the cloud is becoming a necessity. Perhaps over time, we'll see Microsoft replace some of its more Windows-oriented conferences with those that pertain more to cloud computing, machine learning, big data, and artificial intelligence as those industry segments continue to grow.
Attendees of Microsoft's Machine Learning & Data Sciences Conference in India can look forward to hearing from experts in the fields of artificial intelligence such as corporate VP of Data Group Joseph Sirosh from Microsoft and Graham Williams, director of data science among others.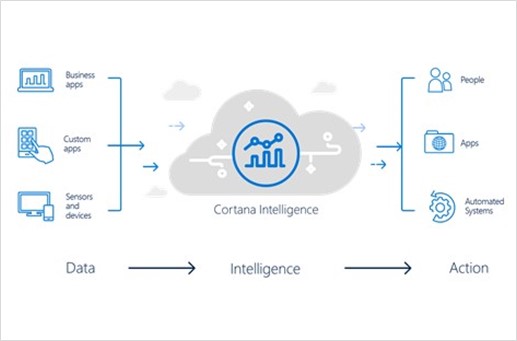 Beyond listening to Microsoft pitching its Intelligent Cloud, attendees will also have a shot at producing work thanks to the conference's Hackathon event. Participants of the conference Hackathon will have access to Microsoft's Cognitive Services to build unique AI and Machine learning apps, services, and experiences during the event.
For anyone interested, Microsoft is encouraging folks to register for MLADS now as the deadline for signing up is August 1, 2016.