After the addition of visual search, paste & go search in address bar last month, Edge Beta on iOS is now once again picking up new features. Amongst the usual performance and bug fixes, new this month is the ability to see annotations in books, receive breaking news alerts, and more.
After updating to the latest versions, beta testers should now be able to create new favorite folders and reorder favorites. There's also a new setting for signing in with both a personal Microsoft account and work and school account and keeping those browsing histories separate via an account toggle icon on the top left of the browser.
Please be aware that you'll also find a fresh What's new and tips webpage from the settings and more menu. New settings options added in any update will now have a blue dot next to them, for easier discoverability.  Additionally, keep in mind that the new annotations in books feature won't apply to PDF free-form inking.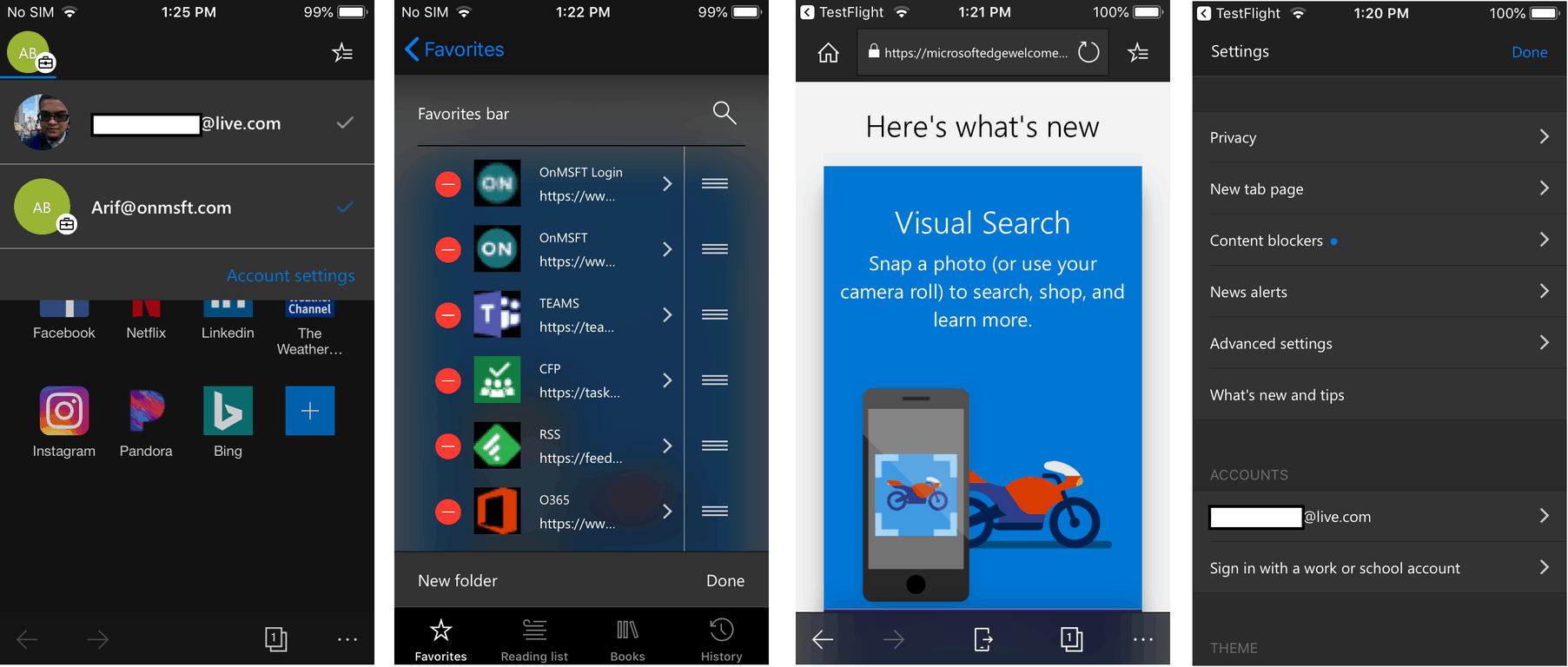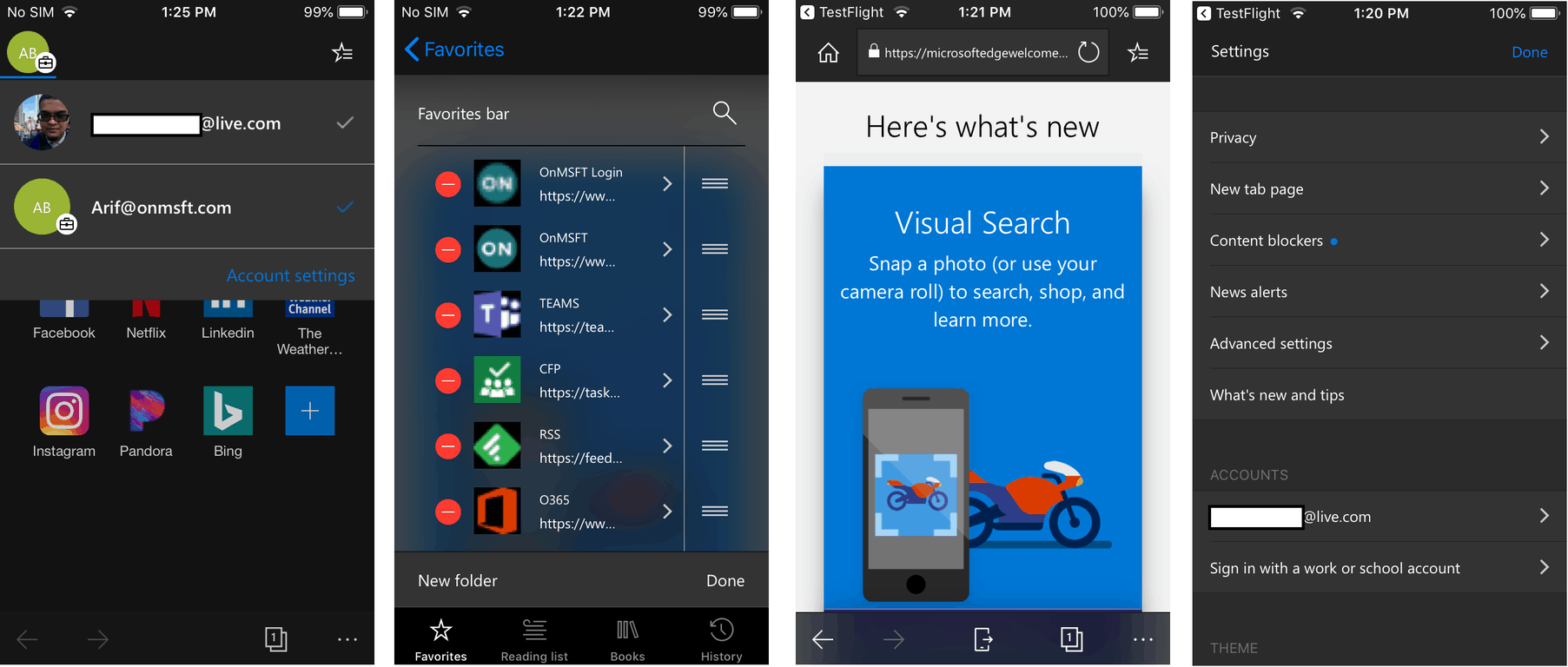 As usual, you can expect these features to roll out to all Edge on iOS users within the next few weeks. For now, though, it is exclusive to those who initially signed up for the beta and are already testing via Apple's Testflight app.