Microsoft is looking to slim down the bezels on their Surface model lineup, according to a new patent filing. Microsoft's patent, titled "Minimizing border of a display device," highlights the manufacturing issues with reducing the bezels on Surface models. As noted in a post by Windows Latest, the patent application was filed in August 2016 and only recently published by the United States Patent Office (USPO).
As noted in the U.S. patent, Microsoft details that the manufacturing of the technology to create the reduced bezels on the display may prove challenging, but Microsoft has found a way to solve this problem.
"Such an electronic device having a display unit or screen with a minimized border may include a television, computer monitor, laptop or mobile computer, tablet computer, handheld computing device, communication device such as a mobile phone or smartphone, or any other electronic device having a display screen. Display devices with a minimized border and methods of manufacturing display devices are described herein."
Here is a picture of Microsoft's patented display and its patent abstract description.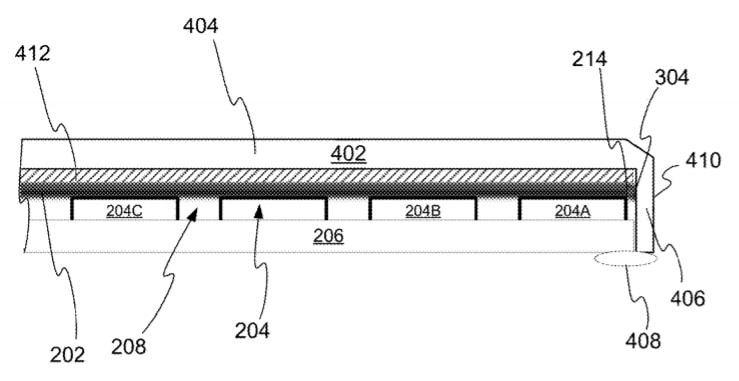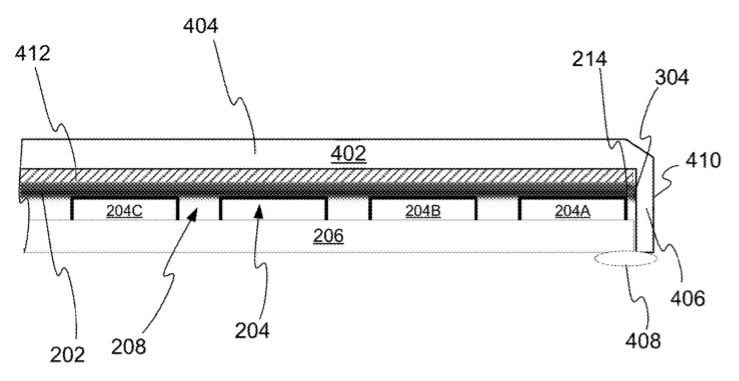 "In one example, a display unit is provided, the display unit having a display active area disposed between an encapsulation layer and a substrate such that the encapsulation layer encloses the display active area between a surface of the encapsulation layer and a surface of the substrate. A section of the display unit is cut at one edge of the display unit such that a portion of the encapsulation layer and a portion of the substrate are removed from the display unit while no display active area is removed. The cut section of the display unit is then sealed."
Microsoft would be able to better improve their Surface model lineup by reducing the display bezels. The Surface Go would benefit directly from this manufacturing process as it has fairly large bezels considering its compact size. More screen real estate would provide a better experience for users, especially on smaller Surface devices that may be released in the future.