Microsoft's announced a virtual event for November 18th intended to illustrate the utility of its Azure cloud platform to Linux-centric developers. The company's Open Azure Day will feature two keynotes, four breakout sessions and 12 technical deep dives showing how Linux, open-source and Azure can be combined.
Microsoft's been going after the open-source ecosystem for a while now in an effort to increase developer awareness of its platforms and services. In a blog post today, the company said it "strongly supports and celebrates the open source community". Now, it's aiming to help Linux projects "flourish" through Azure, which it claims possesses the security, scalability and reliability that developers seek from cloud platforms.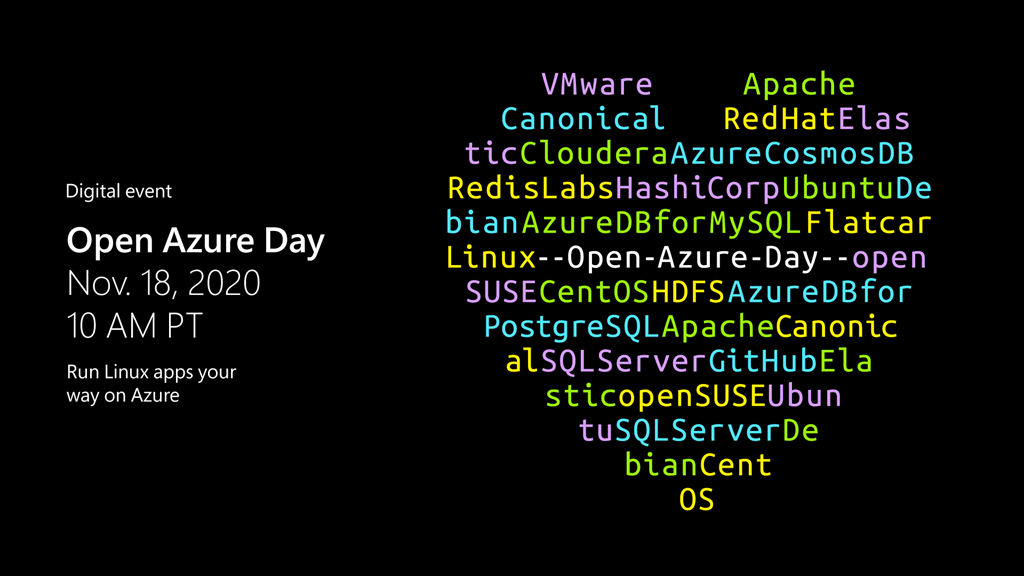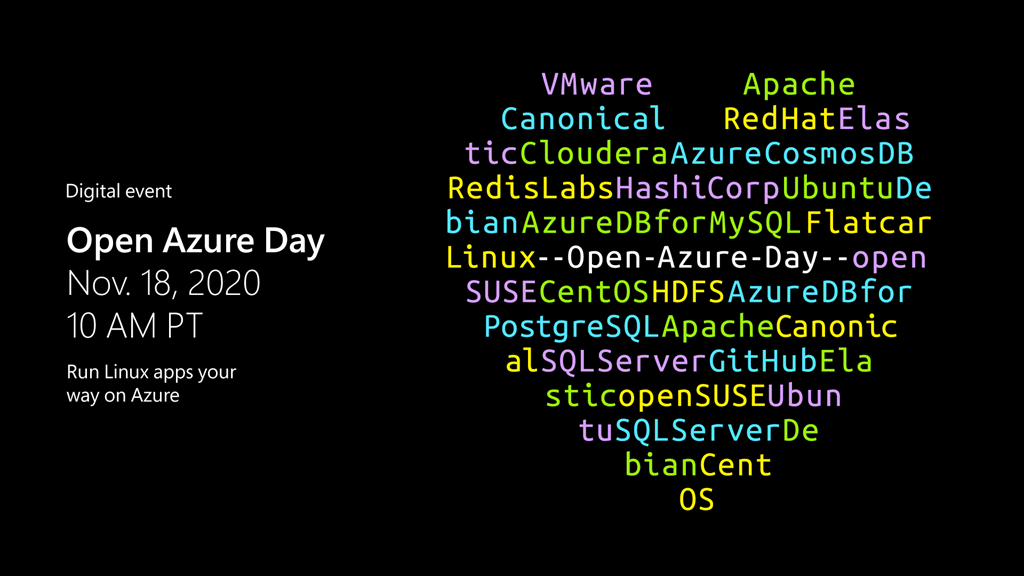 With Linux accounting for about half of all Azure compute cores, it's important to Microsoft to keep developers of Linux workloads aware of its latest capabilities. The virtual event will focus on how Azure can be used to run a variety of workloads "the way you want," without necessarily using any other Microsoft services.
Speakers will include Brendan Burns, Microsoft CVP of Azure Cloud Native and Open Source, and Scott Guthrie, Microsoft EVP of Cloud and AI. The talks aim to provide "specific ways" to maximise returns from the Azure platform, such as how to deploy containerised apps with Azure Red Hat OpenShift and how to manage security within the cloud.
The event is free to access but requires online registration ahead of time. As well as the featured talks, there'll be an interactive live chat with the speakers and the opportunity to enter contests and win prizes.