Microsoft has announced bold commitments for the future sustainability of the tech giant. The company says that it will be carbon negative by 2030—in other words, the company will remove more carbon than it emits. Furthermore, the company plans to have the equivalent amount of carbon it has ever created since it launched in 1975 to be removed by 2050.'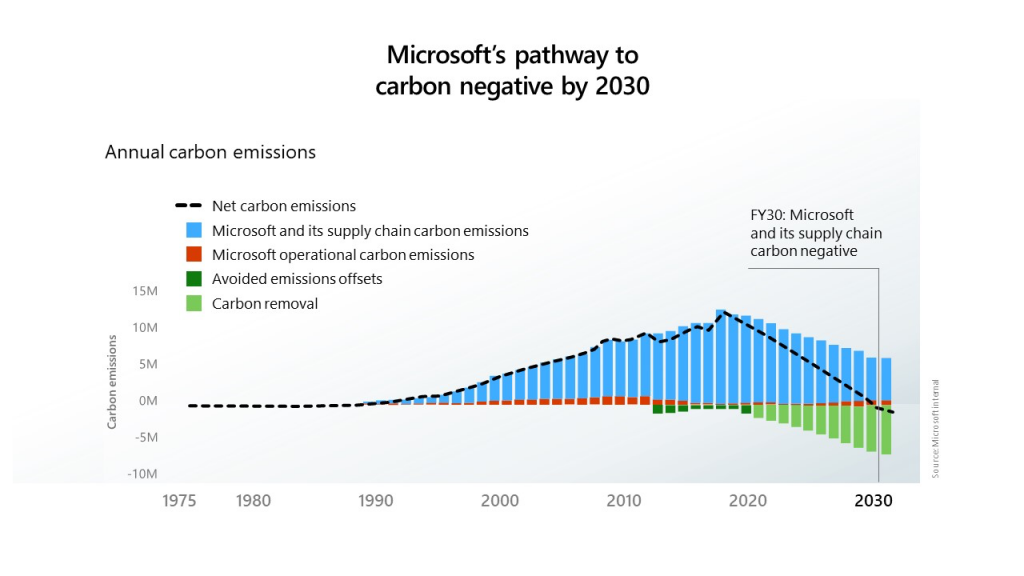 Of course, these are bold commitments, especially as it would require the use of technology that doesn't quite yet exist as explained in Microsoft's blog post. To help with this commitment, the company has announced a $1 billion Climate Innovation Fund to help offer the companies services to suppliers reduce their carbon footprint. The fund will also be used for further development of the technologies to capture and remove carbon.
Microsoft explains it's taking a principled approach to the issue, as outlined in its blog. These includes taking responsibility for all of its emissions to remove more than they make each year, investing in carbon reduction and removal technologies with its Climate Innovation Fund, as well as committing to publishing an annual Environmental Sustainability Report each year for full transparency.
Microsoft is definitely taking a very aggressive approach to the climate issue. In 2017, the company committed to cutting its carbon emissions as much as 75 percent by 2030, a promise that will help its way to becoming carbon neutral. Additionally, it has also made numerous increases to its carbon fee, currently set to $15 per metric ton produced, which are used to fund sustainability improvements.
What do you think about Microsoft's new commitments to becoming carbon negative in ten years? Leave your thoughts and ideas in the comments area below.