Microsoft is getting ready to update the search experience in Microsoft 365 apps and services. Indeed, the company is working to add a new "Topics" feature to the Microsoft 365 user profile cards to improve searching for people using their skills and expertise.
The profile card is basically a people card or contact card in an Office app (for example, Microsoft Outlook) that appears when clicking on someone's picture or name. As of today, it only provides an option to track the availability status of other people and allows users to email, call, or send instant messages to their colleagues.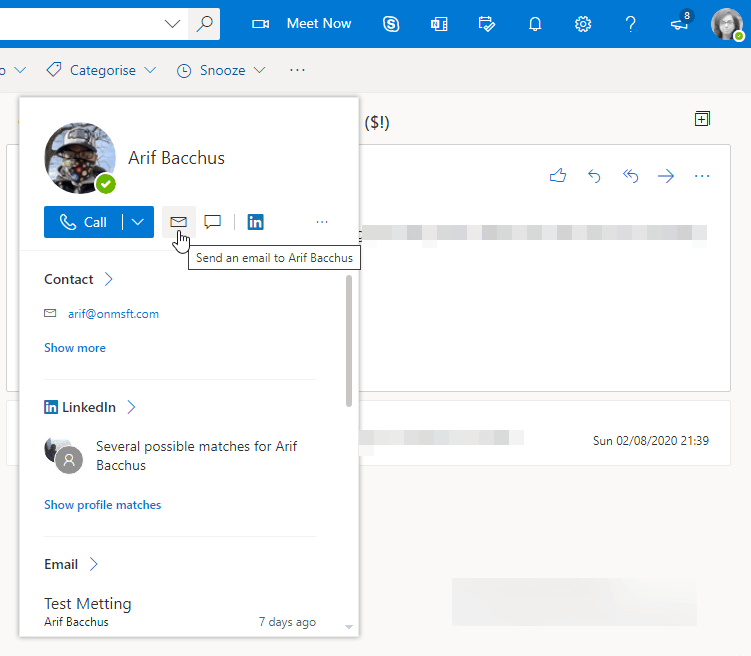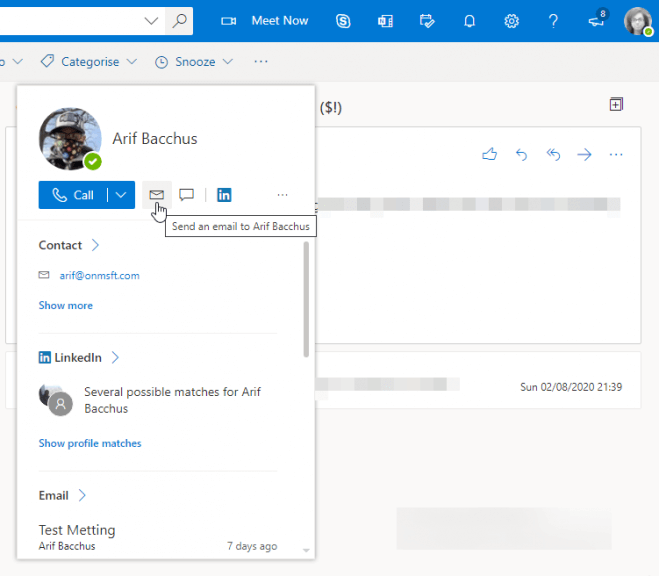 However, the new update will let users add specific topics (such as skills, projects, or hobbies) to their profiles by updating their profile details in either Office Delve or Microsoft 365 apps. "When others search for a term that matches a topic on their profile, their name and profile picture may show up in search results across Microsoft apps," Microsoft explained in a message on the Microsoft 365 Admin Center.
Overall, this is a good step for making profile cards a bit more informative, as it's currently a bit hard to quickly find people based on their skills and responsibilities. Topics on profile cards will begin rolling out to all Microsoft 365 subscribers in early August, but this change will only apply to work or school accounts.