New Year's Eve is just two short days away, so if you're looking to reminisce about some events from the year 2016, you might want to head to your Windows 10 device to pull up Microsoft's digital assistant. Cortana is looking back at the year, and all you need to do to spark up a conversation is ask, "Let's Chat about 2016."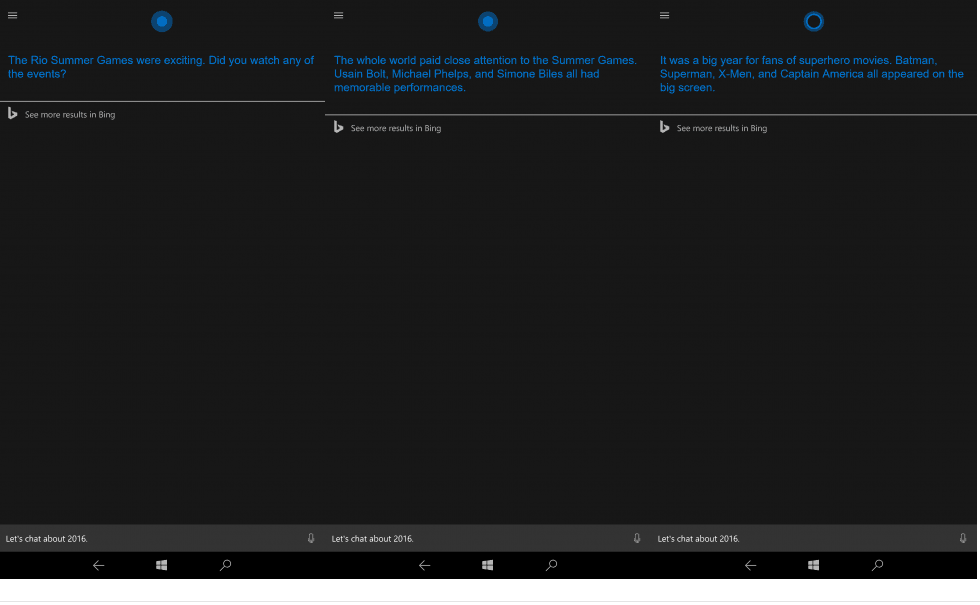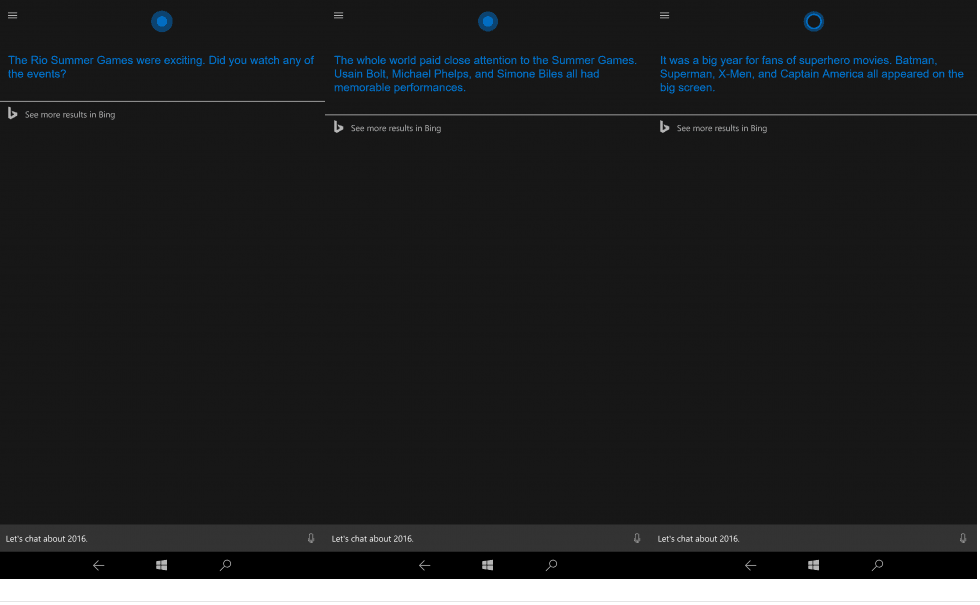 As seen above, asking Cortana "Let's chat about 2016" will lead the digital assistant to talk about some key events from the year. We fired up the digital assistant more than a few times using our Lumia 950 XL, and we received four specific responses:
The Rio Summer Games were exciting, did you watch any of it?
Batman vs Superman had the biggest worldwide opening weekend ever for a superhero film with $422.5 million. Did you see it?
It was a big year for fans of superhero movies. Batman, Superman, X-Men, and Captain America all appeared on the big screen.
The whole world paid close attention to the summer games. Usaine Bolt, Michael Phelps, and Simone Biles all had memorable performances.
Another one of our writers summoned Cortana from her standard production release Windows 10 PC, and notes that Cortana will even respond further if you reply back to the statements which are phrased as questions. In one instance, Cortana replied, "according to some message boards, there is a sequel in the works," and in another instance, Cortana remarked about athletes working hard when the topic of the Summer games were brought up.
What was your favorite moment of 2016? What does Cortana tell you about 2016? Let us know in the comments below, and don't forget to follow OnMSFT on Twitter!