Lenovo continues to build out a robust prosumer computing sector with its ThinkPad T, X, and Z PCs as it brings 2.8K OLED displays, 13th Gen Intel and AMD Ryzen 7000 Series processors, 64GB dual channel memory configurations and woven Flax material designs to its 2023 mobile workstations.
The ThinkPad T14, T14s and T16 gain nominal updates in 2023 after twenty generations of evolution. New features for the ThinkPad T-Series now include 13th Gen Intel Core processors and AMD Ryzen 7000 Series chipsets options along with up to 32GB memory configurations.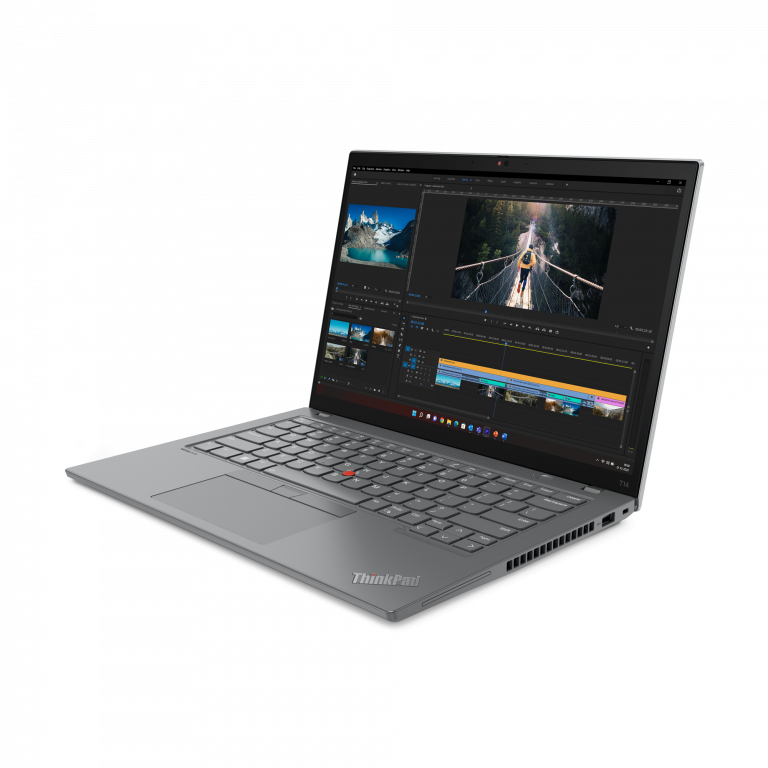 Customers will also be able to configure their ThinkPad T-Series PCs with display options that include 4K, 2.8K OLEDs or WUXGA panels on 14 and 16-inch screens with 16:10 aspect ratios. Lenovo bumps up the brightness levels on the T-Series new panels to 500 nits instead of the 400 from previous generations.
The reaming improvements for the T-Series laptops come as mostly iterative checklist items such as an update to Wi-Fi- 6E Bluetooth 5.1 support and an optional 4G LTE WWAN 5G sub6 eSim configuration. Lenovo also managed to stuff a 57Whr and 86Whr (16-inch model) battery in the new T-series that should support up to 8hrs of real-world usage in most scenarios.
The ThinkPad T14s, T14, and T16 laptops will come in either Thunder Black or Storm Grey when they hit shelves in April 2023 and start at $1,479, $1,239, and $1,269 respectively.
Moving over to the even more enterprise offering from Lenovo in the X-Series laptops, Lenovo brings updates to these devices. Customers will be greeted with similar AMD Ryzen 7000 chips as well as 13th Gen Intel core processors for the X13 Gen 4 but the Yoga model only comes with support for Intel and its vPro platform.
Both the X13 and X13 Yoga come with a 13.3-inch panel with 16:10 aspect ratios and support for up to 2.8K OLED screens with 400nits of brightness. A 5MP RGB + IR camera with privacy shutter returns unfortunately for people who were hoping for more investment in video conferencing from Lenovo.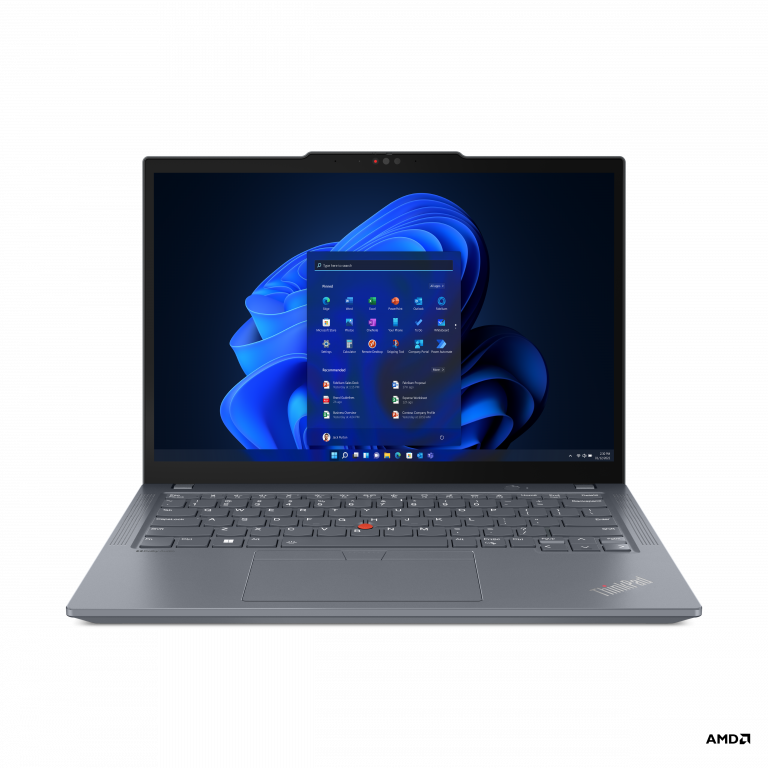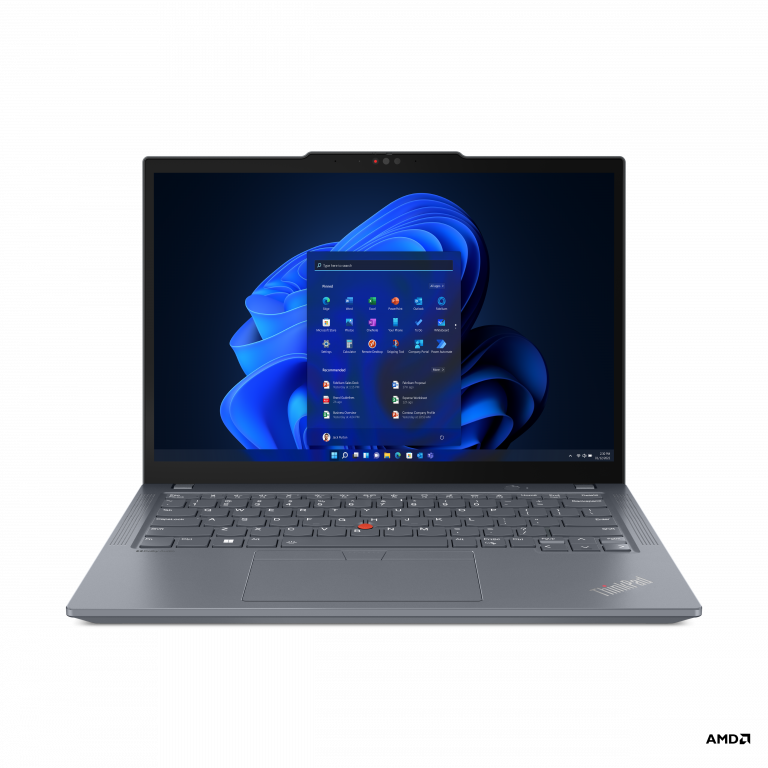 The X-Series weighs in at roughly 2 and half pounds and can be configurable with up to 32GB of memory and up to 2TB PCIe Gen 4 SSD storage options.
The batteries in the X-Series come in 41Whr and 54.7Whr capacities for could amount to average 7 to 10 hours of battery life for most customers.
Similar to the ThinkPad T-Series, the X-Series will come in Deep Black and Storm Grey as well and be on shelves for customers May 2023 starting at $,1099 for the standard X device and $1,379 for the Yoga model.
Lastly, there are the Z13 and Z16 PCs that bring some of the more exciting updates that include configurations that support up to 64GB dual channel memory, up to 2TB PCIe SSDs, a new natural fiber reinforced material bonded to the 75% recycled aluminum top covers. The lids to the Z-series are made with woven Flax materials, which should make the laptops feel a bit lighter than previous models.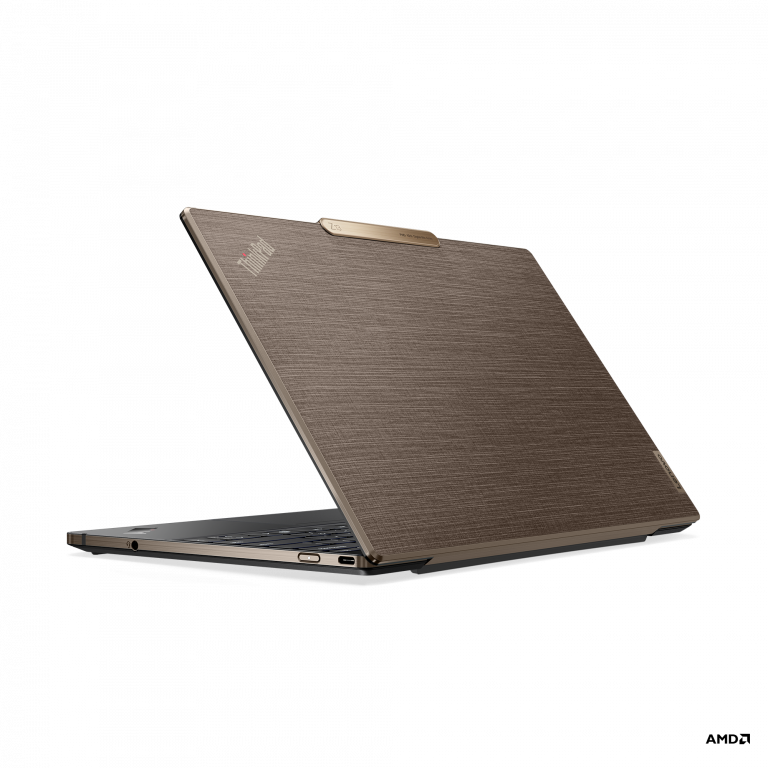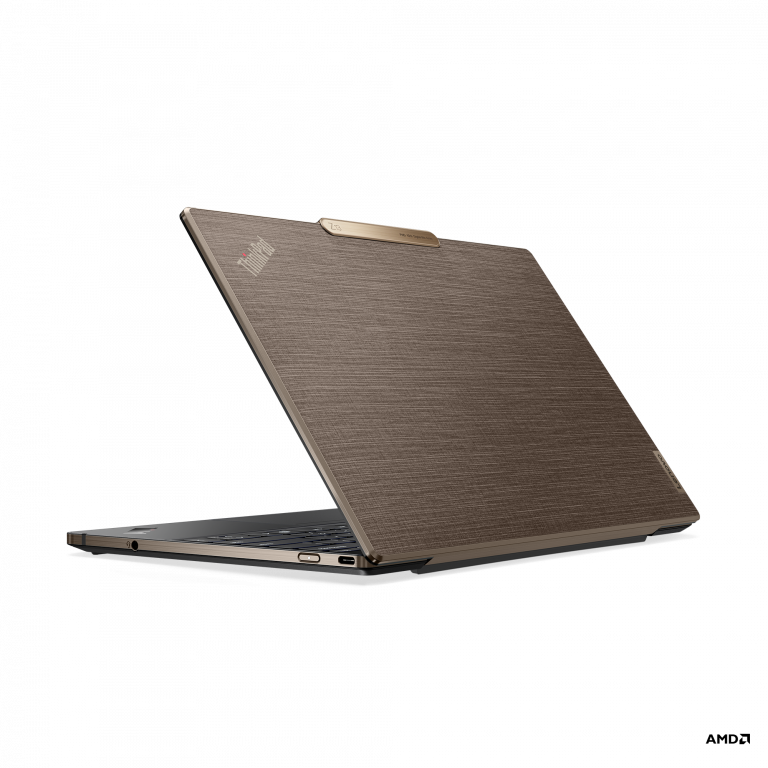 Lenovo shaved off millimeters of bezel to offer a greater screen-to-body ratio for customers as well as a larger trackpad than last year that supports additional programmable gestures for the red nipple but are now saved in Lenovo's TrackPoint Quick Menu which can be brought up by a two finger tap on the trackpad.
The 13.3 and 16-inch displays support up to 4K resolution on OLED touch enabled panels that can push out 400 nits of brightness. The Z-series are locked to AMD's Ryzen 7000 series processors which come the AMD Radeon 6550M GPUs.
Lenovo is equipping the Z-Series with a 72Whr battery for the 16-inch laptop and a 51.5Whr battery for the 13.3, both batteries support Lenovo's Rapid Charge technology.
Unlike the T and X-Series PCs, the Z-series will come in either Artic Grey or Flax Fiber Bronze when available in July 2023 starting at $1,249 for the Z13 and August 2023 for $1,749 for the Z16.