Once again, Microsoft employees are using a crowdsourced method to possibly affect change within the company. Back in April, Microsoft employees circulated an email chain depicting acts of sexual harassment and encouraged others to add to the communications their own personal encounters with unwelcomed, overlooked or supported acts of bedevilment.
In a similar fashion, OneZero Medium is reporting that Microsoft employees are sharing their salaries and wage numbers with one another to get a better grasp on the disparity in compensation within the company.
Originally driven by participation in a private Facebook group dubbed Young Microsoft FTE or Full Time Employees, close to 400 employees out of 144,000 have shared their personal salaries, ironically, in a Google Sheet to commiserate the disparate incomes throughout the company.
OneZero was given shared access to the doc by a former Microsoft employee while a current employee confirmed its authenticity according to the site.
Produced by employees who work at a productivity software-based company, the shared sheet comes with detail compensation break down in the form of graphs the visualize various data points that include years of employment vs years of experience, percentages of "merit-based" raises vs. base pay as well as tangential income through stock dispensation and cash bonuses. Despite the level of detail, the crowdsourced compensation sheet does not offer a graph or metrics on gender-based pay which might be something that will be added down the line.
According to sources speaking with OneZero, this form of compensation sharing is a normal occurrence as employees brace for a season of raises and promotions.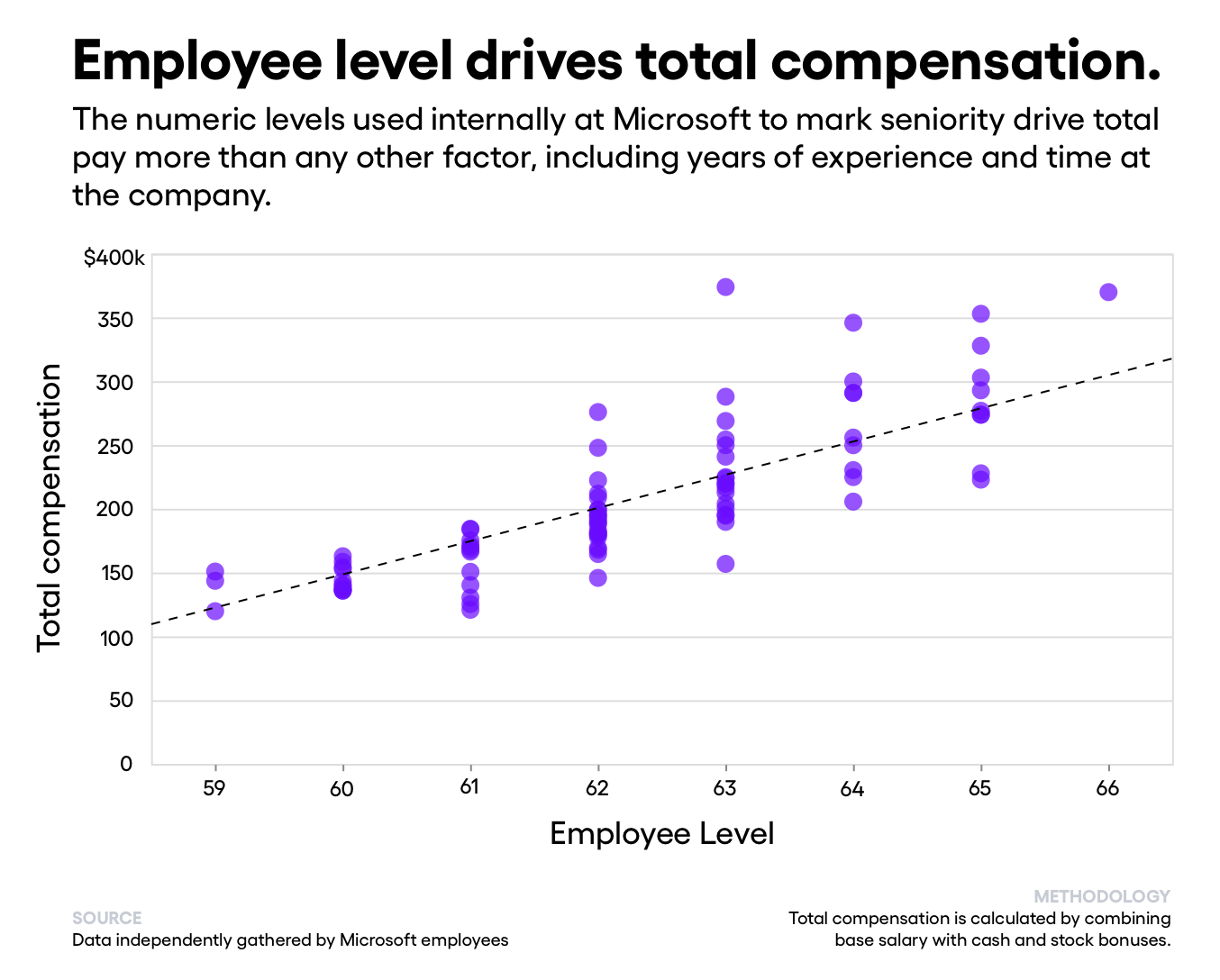 While the numbers gathered in the Google Doc are representative of a small sample size, they do display several common trends among employee compensation and methods for pay increases. Some of the payment details include employees leaving the company at one pay grade and then returning at a higher one when spending the time away at likely competitor businesses, the percentage of bonus or promotional pay that come in the form of stock bonuses the higher the pay grade, or how often a cash bonus is paid out.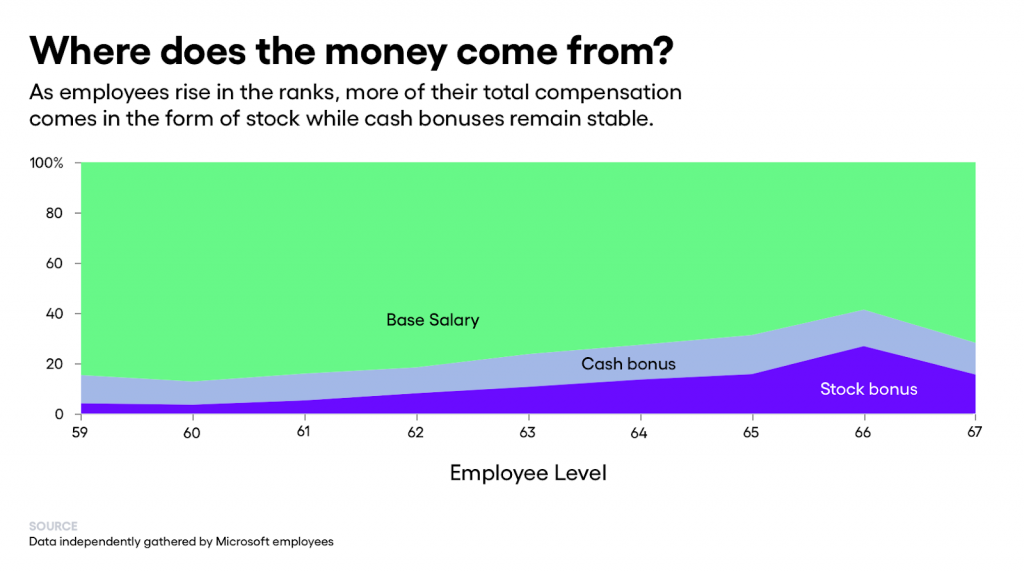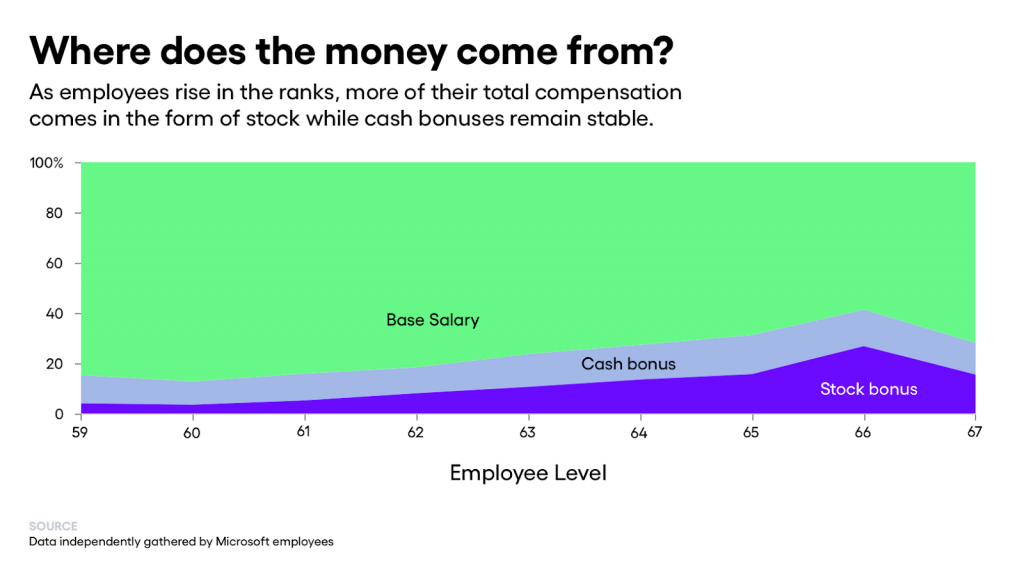 Additionally, the Google Doc highlighted the discrepancies in pay between US-based coders vs their India counterparts, to be upwards of a 2/3 difference with US coders receiving up to $150,000 a year compared to the $50,000 for India workers.
With salary sharing a common and legal practice for employees, it's unclear if Microsoft will address the data that's now become public or if it will continue on with business as usual. When reached by OneZero Medium for comment, Microsoft had nothing to say at the moment.