Internal Windows 10 Redstone builds are finally starting to see a number of new user-interface improvements and changes across the operating system for both desktop and phone, after months of working on nothing but under-the-hood stuff. Insiders will be glad to hear that upcoming Insider builds have improved animations when resizing live tiles as well as improvements to the lock screen and login UI.
Microsoft recently began flighting its first UI changes in internal builds this past week, with live tiles that now fade in and out when resizing as well as improvements to how the lock screen and login UI transition between each other. It is expected that these changes will be available in the next Insider drop, which could drop this week or next week.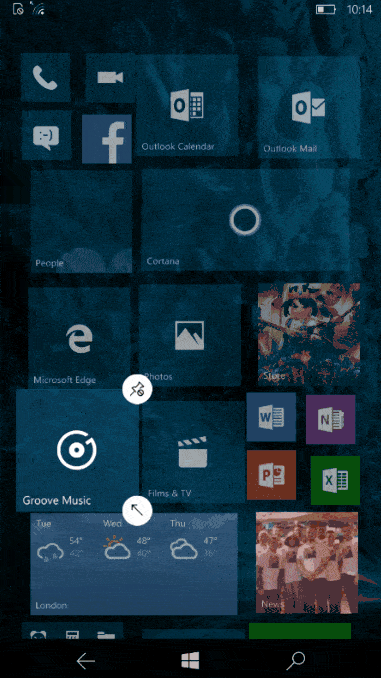 Although not much, these are the first real user-interface changes present in Redstone, and should help make the user-experience more streamlined when doing simple things. Right now, resizing live tiles on the Start Screen is a somewhat clunky experience, so adding an additional animation that helps make the experience seem smoother will be a nice touch.
What other user-interface changes are you hoping to see in Redstone? Let us know below. (click animation to enlarge)