Valve has released its monthly hardware and software survey results, providing insights into gamers' operating system preferences. With no official data from Microsoft on Windows 11's popularity, the Steam Hardware & Software Survey becomes crucial in tracking the new OS's progress.
The latest report shows that 96.21% of Steam users still prefer Windows, with macOS and Linux trailing far behind. Windows 10 holds 57.87% of the market (-1.56 points compared to the previous month), while Windows 11 steadily climbs with 36.67% (+0.92 points).
Despite no longer receiving updates, a few users persist using the outdated Windows 7 to access Steam. However, this won't last much longer as Valve plans to end support for old Windows versions, including 64-bit Windows 7, on January 1, 2024. 1.21% of Steam customers are still on Windows 7 (+0.05 points).
Steam Deck also happen to have a new competitor – Lenovo Legion Go
Here is the hardware side of the report: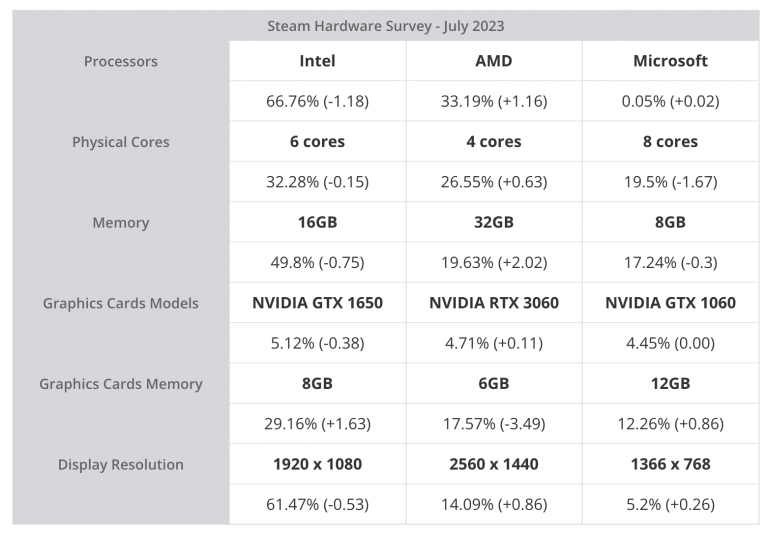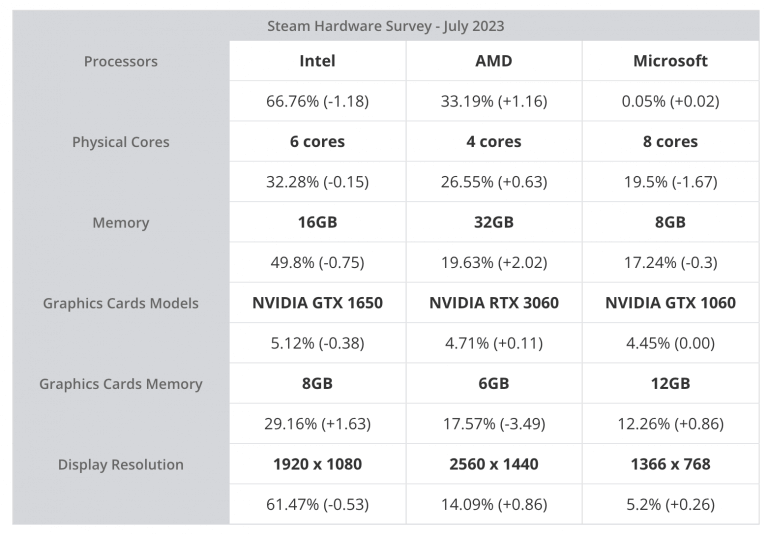 Windows 10 may be losing some ground, but Windows 11 continues to make gains, promising a shifting landscape in the gaming community.
via Neowin