Microsoft new Surface Go started shipping yesterday in the US and Canada, and our own Arif Bacchus did an unboxing and shared his first thoughts, stay tuned for his full review early next week. If you want to take a deeper look at Microsoft's most affordable Surface ever, iFixit has already done a full teardown of the Surface Go to check if it was more repairable than other devices in the family.
Unfortunately, iFixit gave the Surface Go got a 1/10 repairability score, just like the 2017 Surface Pro (the Surface Laptop, which iFixit described as "a glue-filled monstrosity" got 0/10). "Aside from shrinking the form factor and paring down the heat sink, little has changed for the Surface family, iFixit wrote. "The only solace is that this tablet is finally (almost) cheap enough to merit its 1/10 on the repairability scale."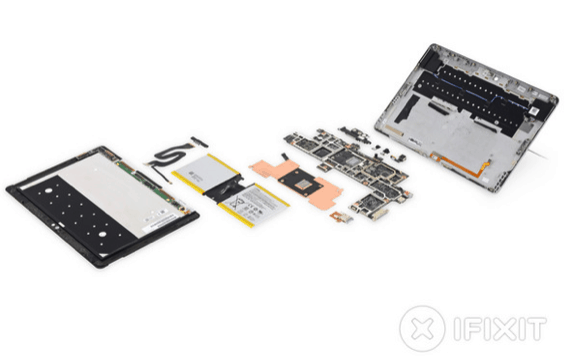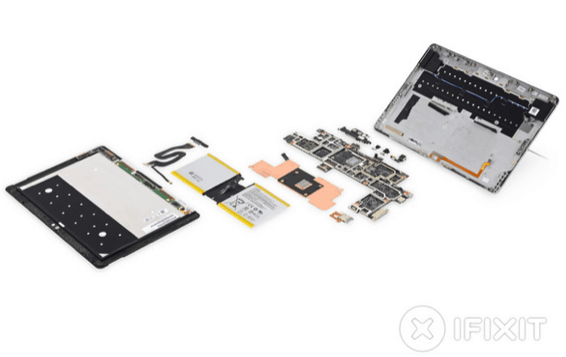 Just like other Surface devices, adhesive holds many Surface Go components including the screen and battery in place, making them hard to remove. The teardown also revealed the absence of a heatpipe, leaving cooling duties to a thermal shield and the thermal paste. Moreover, Microsoft included a 26.12 Wh battery, which is inferior than batteries found in Apple's non-Pro iPads.
It's not all bad though, as iFixit gave Microsoft some praise for giving the budget device a premium design, complete with the inclusion of a headphone jack and MicroSD port. You can check their full teardown of the Surface Go on this page.