Starting today Windows 11 users in the Windows Insiders program can participate in an early preview of Phone Link for iOS on Windows 11.  The preview will begin rolling out to Insiders who have opted their device into one of the three Insider Channels.
The preview begins with a small percentage of Insiders,  Availability will increase over time based on feedback from the first set of Insiders.  The preview isn't tied to a specific version of the Phone Link app but is controlled via the cloud.
If you receive the preview you will see the option to choose your iPhone on the Phone Link homepage.  If you see the iPhone, button, but it's greyed out with a coming soon message you aren't in the preview yet.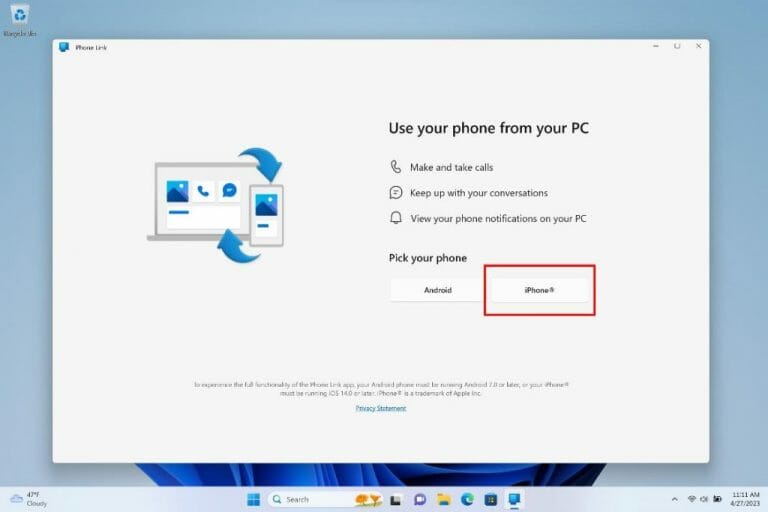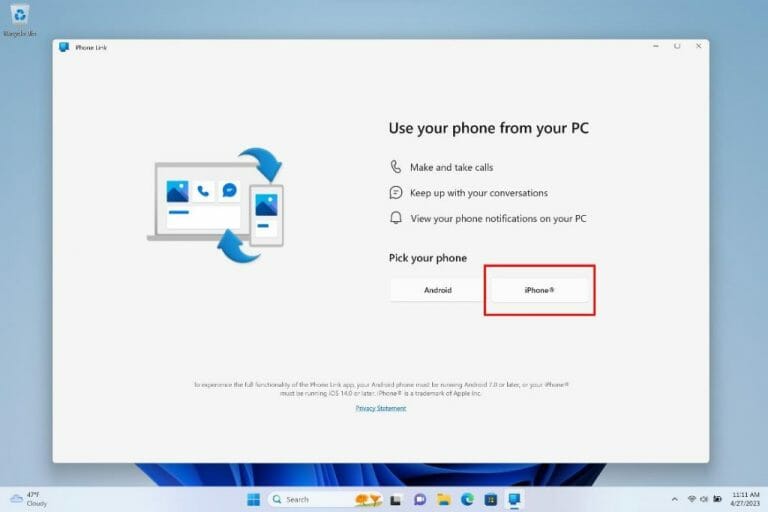 After choosing iPhone, the guided installation will start to pair your iPhone with your PC over Bluetooth.  This will initiate after you scan a QR code shown on screen and move through the confirmation steps.  This helps confirm the phone and and PC are within range.  During this step you will confirm the code shown on screen matches the one shown on your iPhone.  Once this completes you will grant permissions allowing your content to sync over Phone Link.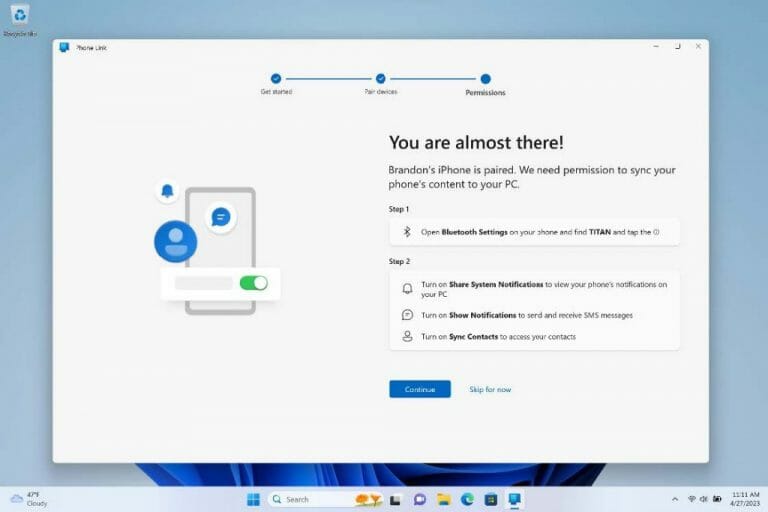 This is the final step.  Phone Link will direct you to give your iPhone permissions in Bluetooth settings. This is an important step in making sure your contacts and notifications show correctly in Phone link.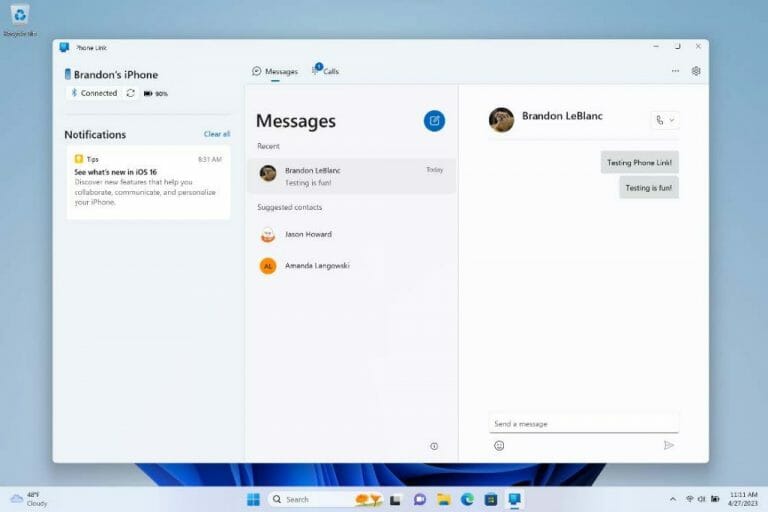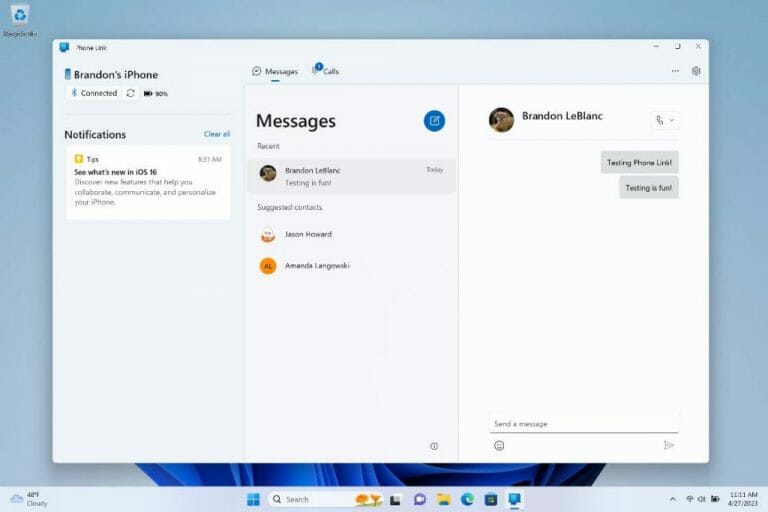 Once complete Phone Link will provide basic support for calls, messages, and contacts.  You will also be notified of events through Windows notifications.  Phone Link for iOS doesn't support replying to group texts or sending media in messages.
As you try this new experience with your iPhone be sure to submit your feedback via the Feedback Hub under Apps>Phone Link .  To see a list of known issues and troubleshoot with the Phone Link Team go here to visit the Microsoft Tech Community forum post.
Images via Microsoft