Microsoft today dropped Windows 10 Insider Preview Build 16215 for PC, and it's jam-packed with tons of new features. We're breaking these features down into individual posts, so here is a look at what's new with Cortana and Edge in this build.
Microsoft Edge Improvements:

Pin your favorite websites to your taskbar: Pinned sites are back! We heard your feedback, and are in this build you can now pin a website to the taskbar from Microsoft Edge! We'll use the site's icon to give you quick access to your favorite sites right from the taskbar. Simply select "Pin this page to the taskbar" from the settings menu in Microsoft Edge.
Full screen mode (F11) in Microsoft Edge: This build introduces a new Full Screen experience in Microsoft Edge. Simply press F11 or choose the new Full Screen icon in the Settings menu to take your websites full-screen. You can exit Full Screen view by pressing F11 again, or by clicking the Restore icon in the top-right corner.
Annotate Books in Microsoft Edge: We've added the ability to annotate EPUB Books by highlighting in four colors, underlining, and adding comments. To get started, select some text, and choose an option from the menu. To add notes as you read, select text, tap or click the Add a note button and add your note. To edit or delete your note, click the Edit your note button.
Microsoft Edge's splash page (seen when newly launched) so that the color transitions more smoothly to the Start and New Tab pages.
You will now be able to close the Microsoft Edge app directly using the close button, even when a JavaScript dialog is showing.
We've added an option to "Add tabs to favorites" from the right-click context menu on tabs. Using it will create a Favorites folder with all the sites open in tabs in the current window.
New tabs will now animate more smoothly onto the tab bar when opened and closed.
We've improved session restore behavior so that when a multi-window Microsoft Edge session is restored by clicking on a link (for example, from an email), the window in focus at the end of restoration is the one containing the new link.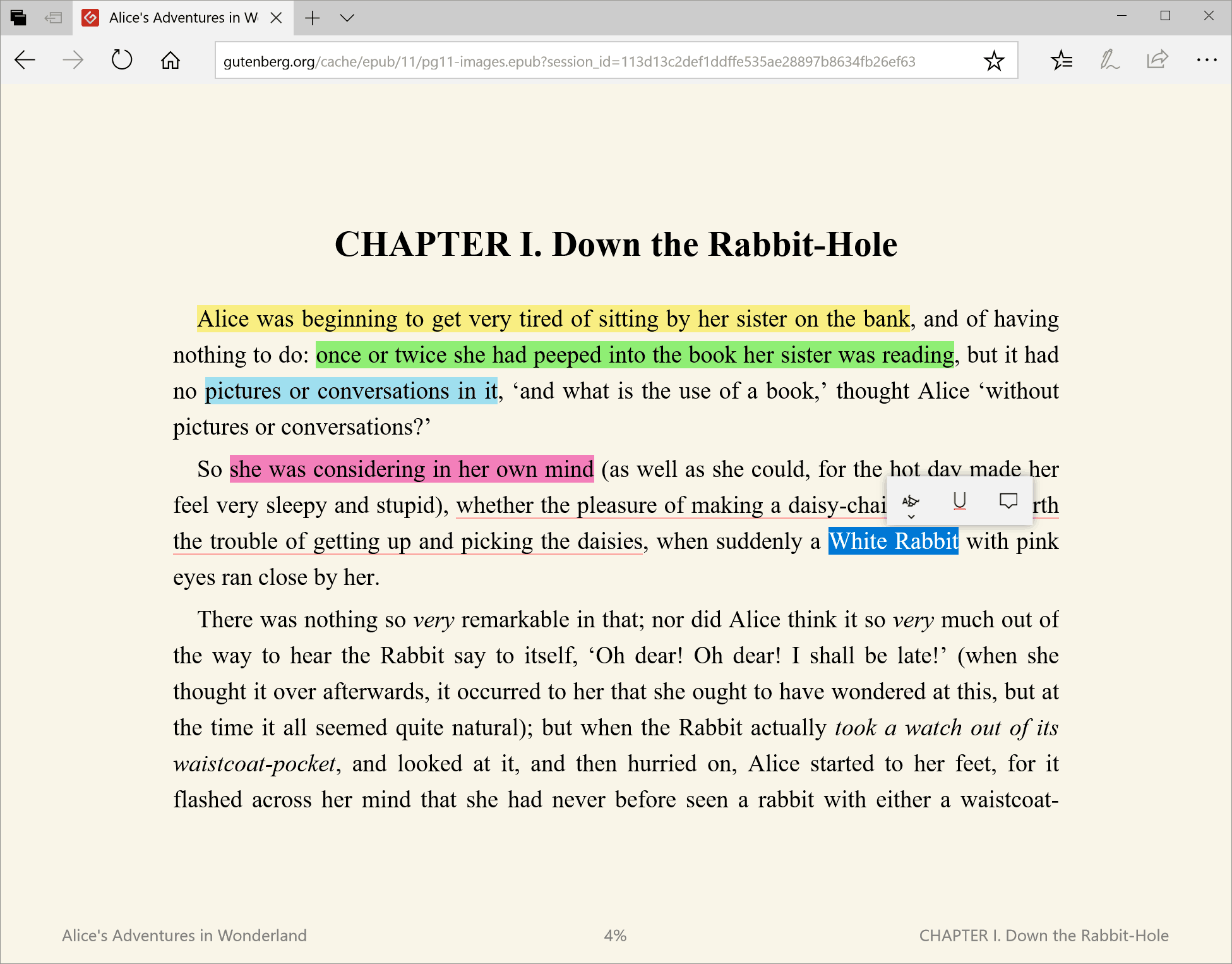 Cortana Improvements:

Taking Cortana reminders to the next level through vision intelligence: Most of us have experienced taking a picture of upcoming event poster or bookmarking an event site for future reference, only to forget about it later. With this build, we're rolling out two new features starting with the en-us market to help you never again miss an event you're interested in!
Cortana camera roll insights: With your permission, Cortana will now prompt you to create a reminder when she notices event posters in your camera roll! To try it out, make sure you're signed into Cortana with your MSA or work account, and then give Cortana permission to access your camera roll via Settings > Cortana > Permissions & history > "Manage the information Cortana can access from this device". The next time you take a picture of a flier for an upcoming event, Cortana will reach out asking if you want to create a reminder for that time.
Cortana Lasso: Are you a pen user? If so, Cortana can now help keep track of future events on your screen! Use the new lasso tool to circle the relevant information and Cortana will recognize the time, and offer suggested follow-ups through a context menu. Keeping track of upcoming events has never been easier! To try it out, go to Settings > Device > Pen & Windows Ink > Press and hold, and select Cortana Lasso in the dropdown picker. Find a website with upcoming event info, or an event poster someone shared in social media – once you have the event on your screen, just press and hold the pen back button, circle the time information, and watch Cortana do her magic. That easy!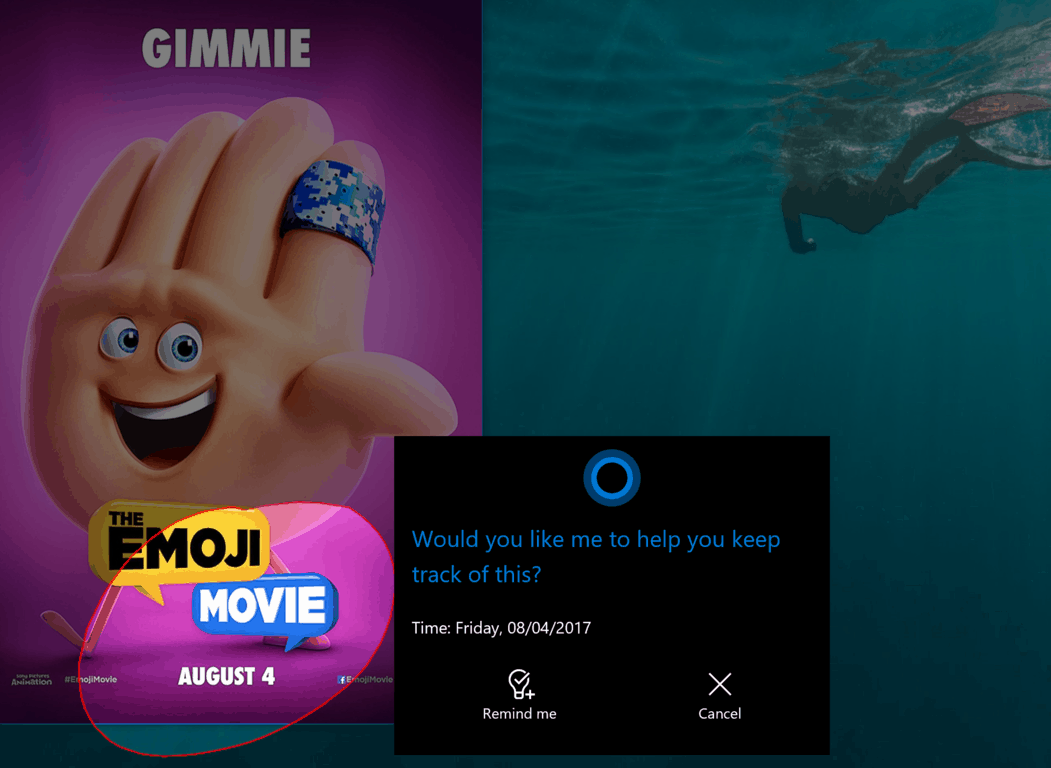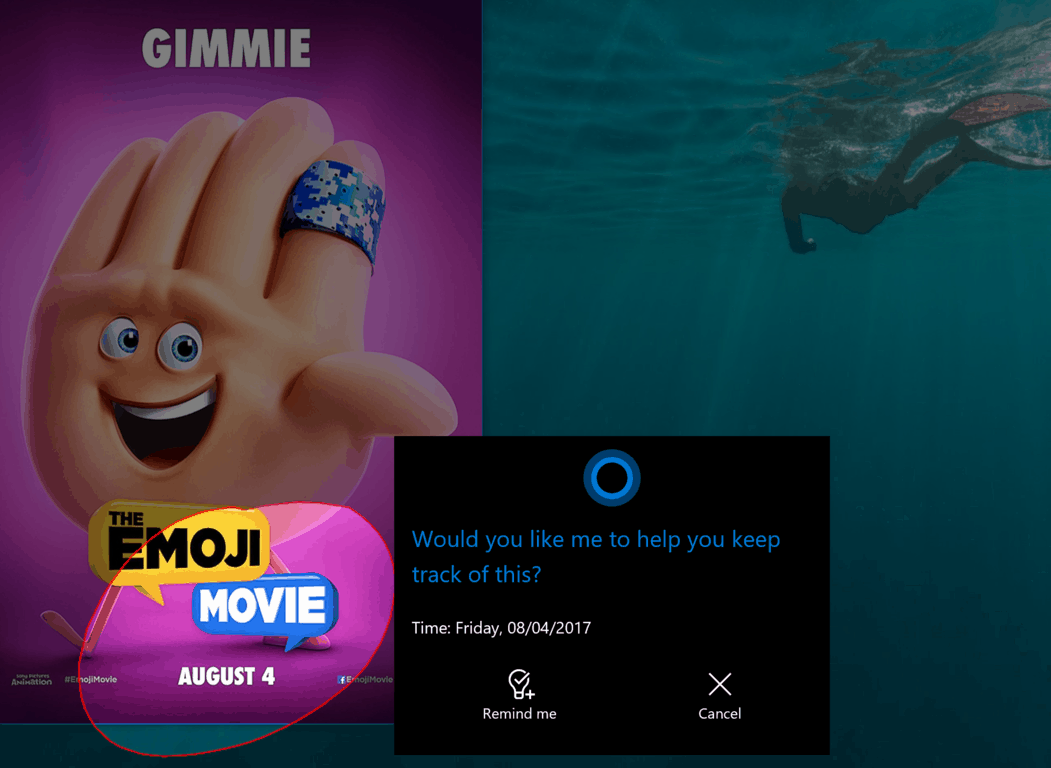 It's great to see that Microsoft is improving on both Cortana and Edge, two core areas of the experience of Windows 10. Are you liking these new changes? Let us know your thoughts in the comments below.