Xbox One consoles are getting another system update this month, and Microsoft detailed yesterday all the upcoming features that are currently being tested with Xbox Insiders. The company previously introduced new Xbox Guide tabs that combine different things like chat and Xbox Live Parties, but the Xbox team is working on other improvements to make the Guide easier to use.
The People and Clubs tab, which you can use to find someone on Xbox Live now displays a "Suggested Friends" section under "Find Someone." You'll find gamers you may know here, and you can also connect your Facebook account to get more suggestions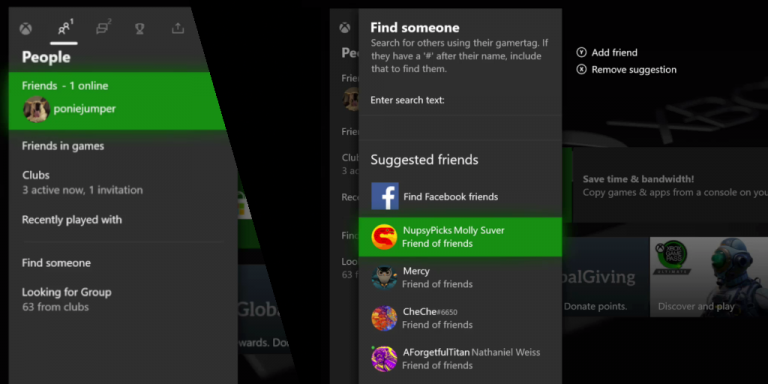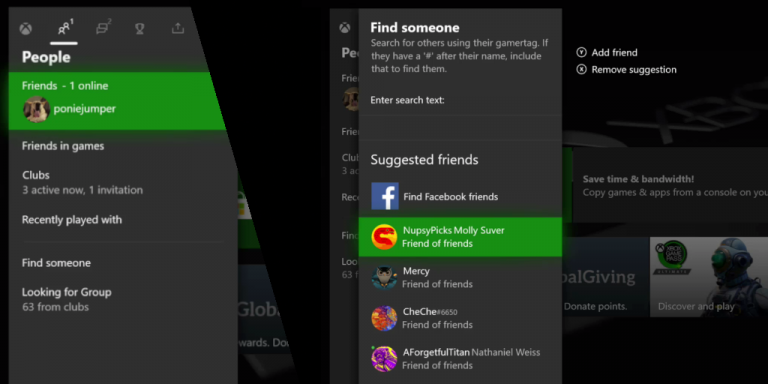 The Xbox Live Clubs section of this tab is also getting a similar "Discover Clubs" feature. For those unfamiliar, Xbox Live Clubs are pretty much Microsoft's alternative to Discord servers, and they probably deserve more exposure to increase usage.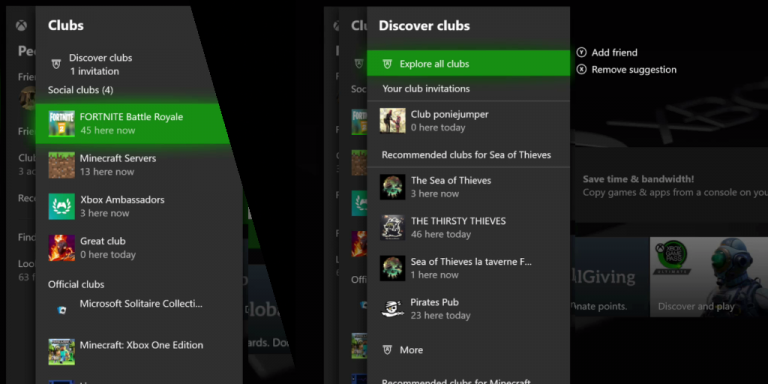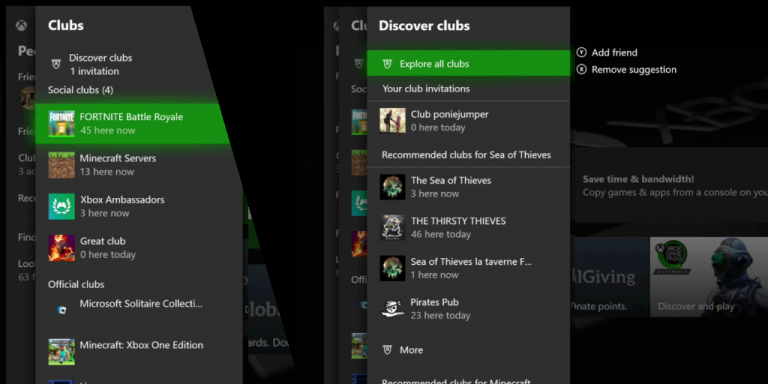 With the Xbox One February 2020 Update, Microsoft made the Xbox Community newsfeed an "app" you can pin on your home dashboard, or add to a group of apps of games. The Community app is getting an improved layout with four new channels showing where your content is coming from: Shared by Friends, Official Posts from games you follow, Xbox Live Club activity, and Popular content on Xbox Live.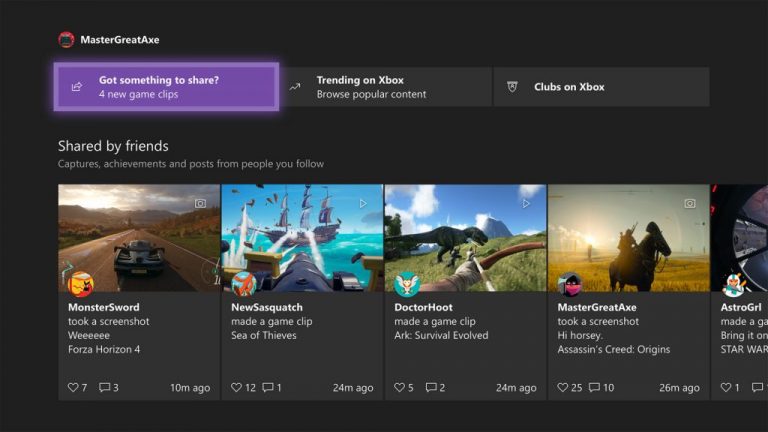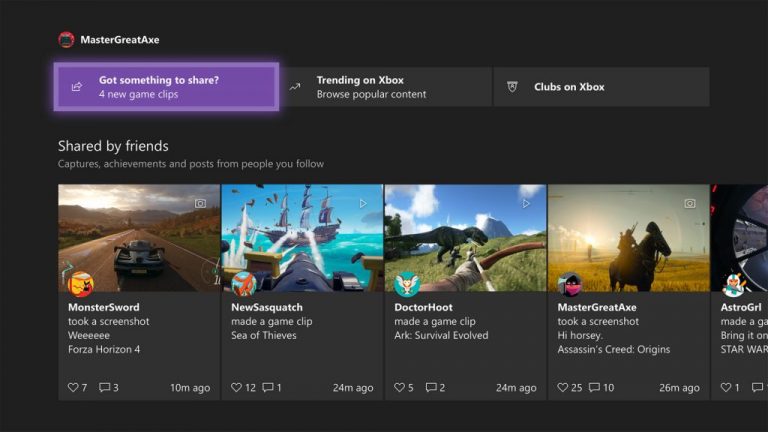 Microsoft is also working on more improvements for My Games & Apps, with the addition of Genre and Player Count filter options. "Trying this out with the Surprise Me! button will get you even more catered results when you're looking for something different to play," the Xbox team explained.
Lastly, the new built-in Mixer viewing experience, which has now replaced the dedicated Mixer app on the console, is also getting Live thumbnails to increase engagement with the game streaming platform.
That's all for the Xbox One May 2020 Update, though be aware that the Xbox team may also be testing additional features with select Xbox Insiders that are not listed here. With the company recently shipping "2006" builds to some Insiders this month, you can also expect another system update for your Xbox One console next month.