The world might be anticipating the release of Microsoft's Surface Duo dual-screen Android phone, but many Microsoft executives already have a version of the device for use in their personal lives. From Panos Panay, Satya Nadella, and even Joe Belfiore, here's a recap of all the Microsoft executives who have a Surface Duo and are actively showing it off on their social media.
Panos Panay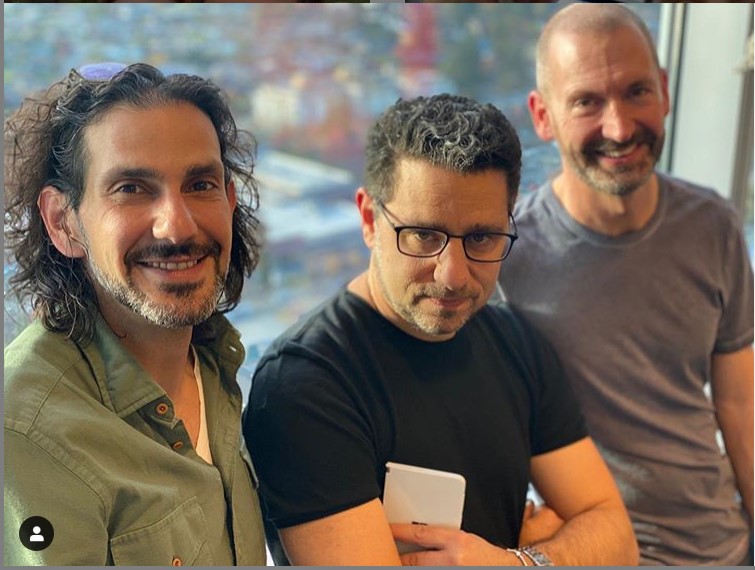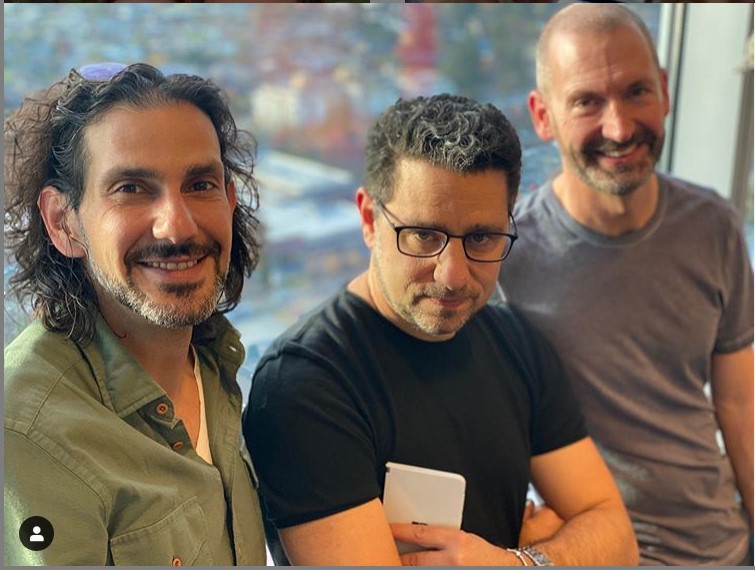 Of course, we'll start with the visionary himself, Panos Panay. Panos Panay has posted about (or from) his Surface Duo on multiple occasions. The first post came back in November of 2019, where we see the Microsoft exec holding the Duo in his hands as he meets with the Surface Team. Later, in January of 2020, we then saw Panos post about the desk owned by the Head of Quality at Microsoft. Here we could see not only the Duo on the desk but also the Neo, as well.
Then, a few months later and in the middle of the Coronavirus pandemic in April, Panos posted what we believe to be one of the first pictures taken from the Duo. As we covered, the photo is of his son sitting by a fireplace. Since then, Panos posted a total of three new images of him using the Duo. Once while walking, another time of his son using the Duo in the middle of a family picture, and the most recent time of him lounging on his deck.
With the exception of the first photo of his son, all of Panay's photos were first posted to Instagram. It is hard to tell if they were taken using the Duo, but it might as well be a possibility since Panay heads the Surface team and is known for his teases.
Joe Belfiore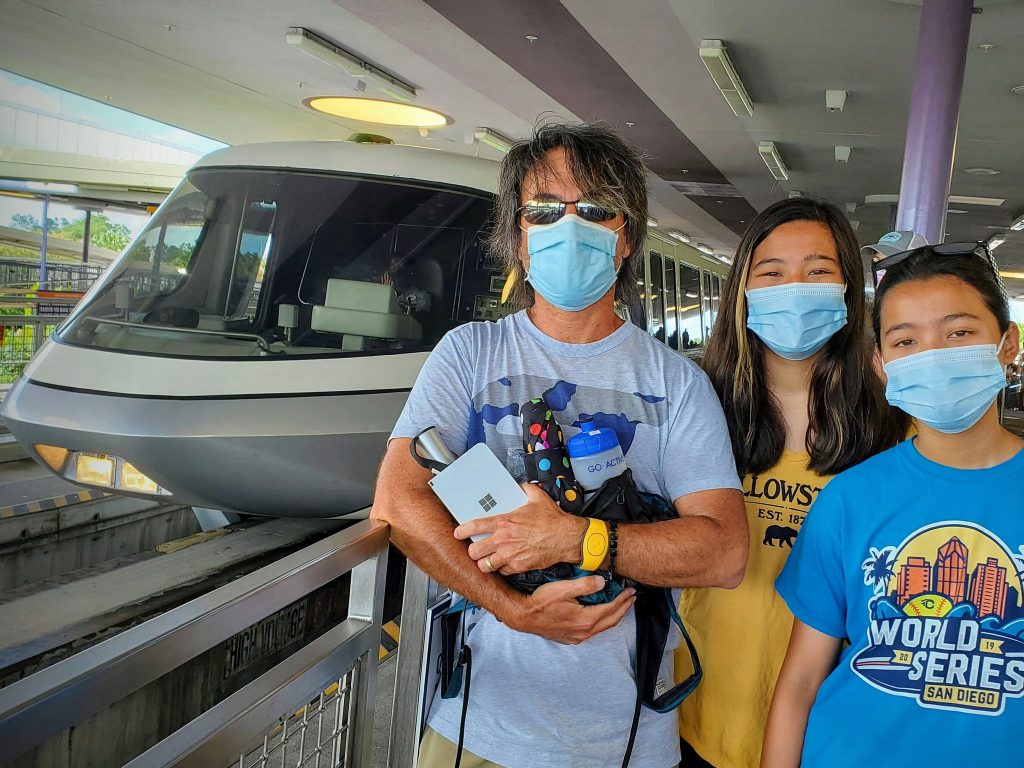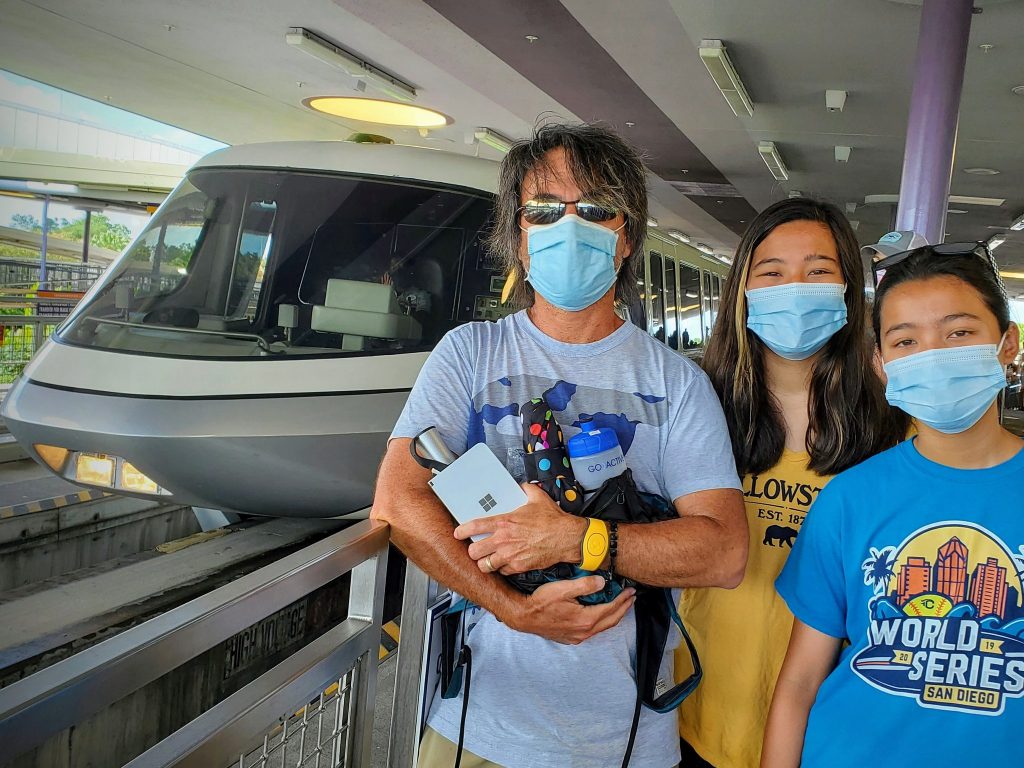 Second on our list is Joe Belfiore, who heads the Essential Products Group at Microsoft. Unlike Panos, he has been quiet on social media, and he hasn't posted much. On July 24, though, the exec posted a photo of himself and his family getting ready to go on a trip for Disneyworld. We can see a variety of things in his hands, including his water bottle, umbrella, masks, and hand sanitizer. More importantly, though, you can see him holding a Duo, too. Twitter reports that this Tweet was sent out from Android, so it could be that he has multiple Duos, or is sporting more than one Android phone.
Frank Shaw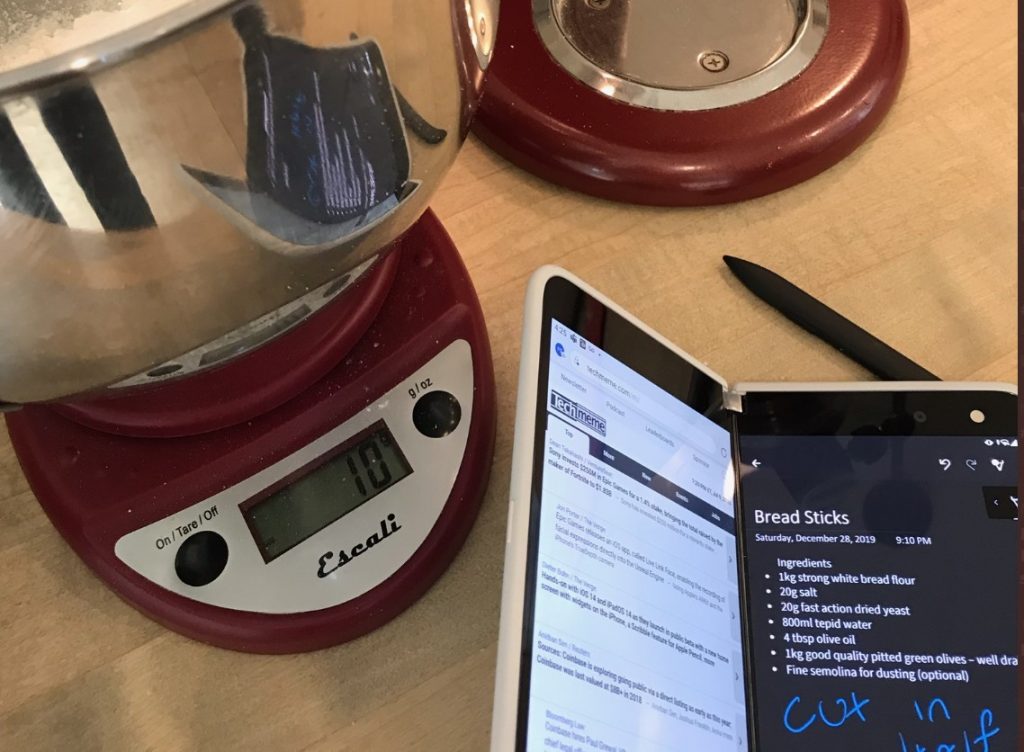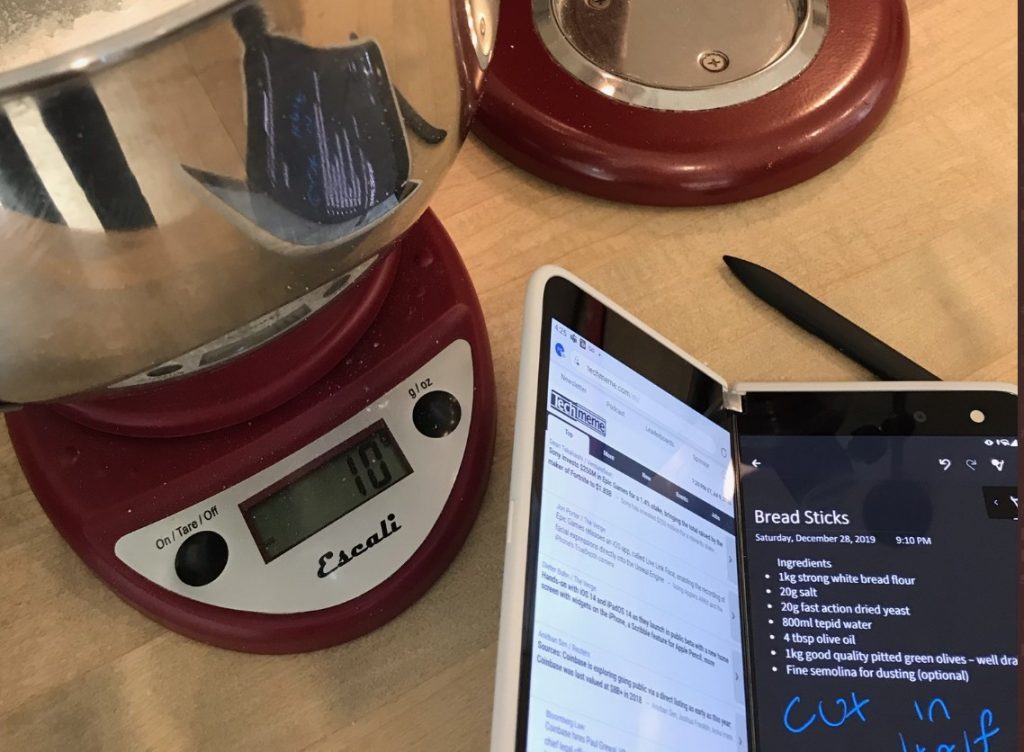 Third up is someone who is no stranger to the media and publications like OnMSFT. He's the head of communications at Microsoft, Frank Shaw. Much like Belfiore, Shaw has posted about his Duo on just two occasions. On Twitter, he showed how he's using the Duo to pull up recipes and ink on them in OneNote using the Duo. A second photo also shows how he's using OneNote in the expanded mode, spanning both screens. This is quite cool, as it seems to be one of the best productivity uses for the dual-screen device, and also one of the first times we've seen the Duo used with a Surface Slim Pen. In Shaw's case, Twitter shows that the Tweets were posted from Android, so it is possible he could have more than one Duo or is just using another Android phone to post.
Brad Anderson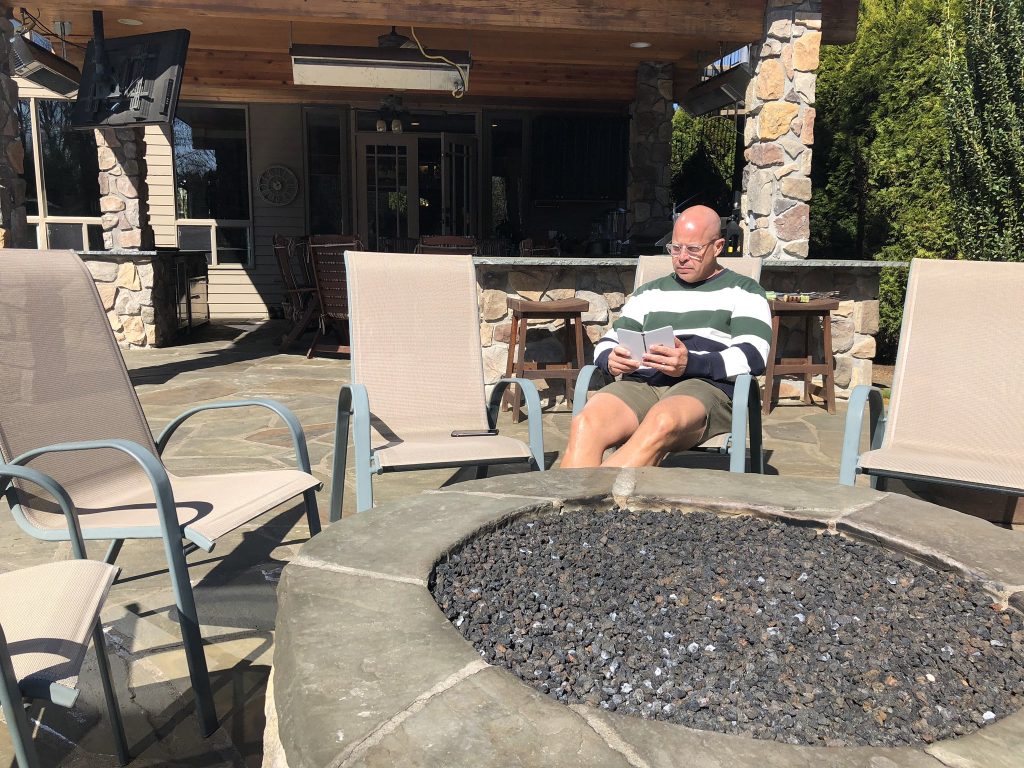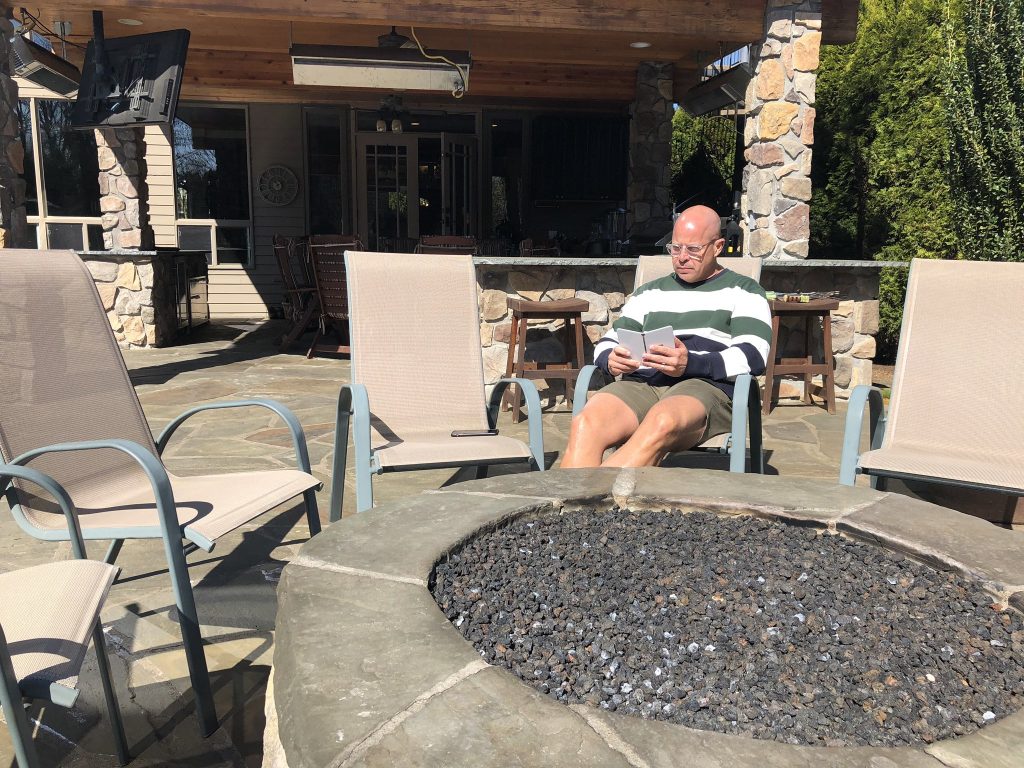 Rolling down the list is Brad Anderson, the Vice President of Microsoft 365. Just like Panos Panay, he hasn't been afraid to show off his Duo. On April 8, Anderson posted about preparing for a live stream on LinkedIn. We could see him lounging in his chair, with the Duo unfolded. Nothing new here, and we're sure Panos Panay could relate to this moment.
Then, later on July 9, Anderson posted about recording sessions for Inspire. A week later on July 15, we saw Anderson post about a Livestream in his backyard, holding the Duo. Then, just one day later, on July 16, Anderson posted a photo of himself sitting on his sofa and reading "Talking with Strangers" by Malcolm Gladwell. Interestingly enough, in these most recent cases, Twitter shows that the photo was posted from an iPhone and the Twitter web app.
Satya Nadella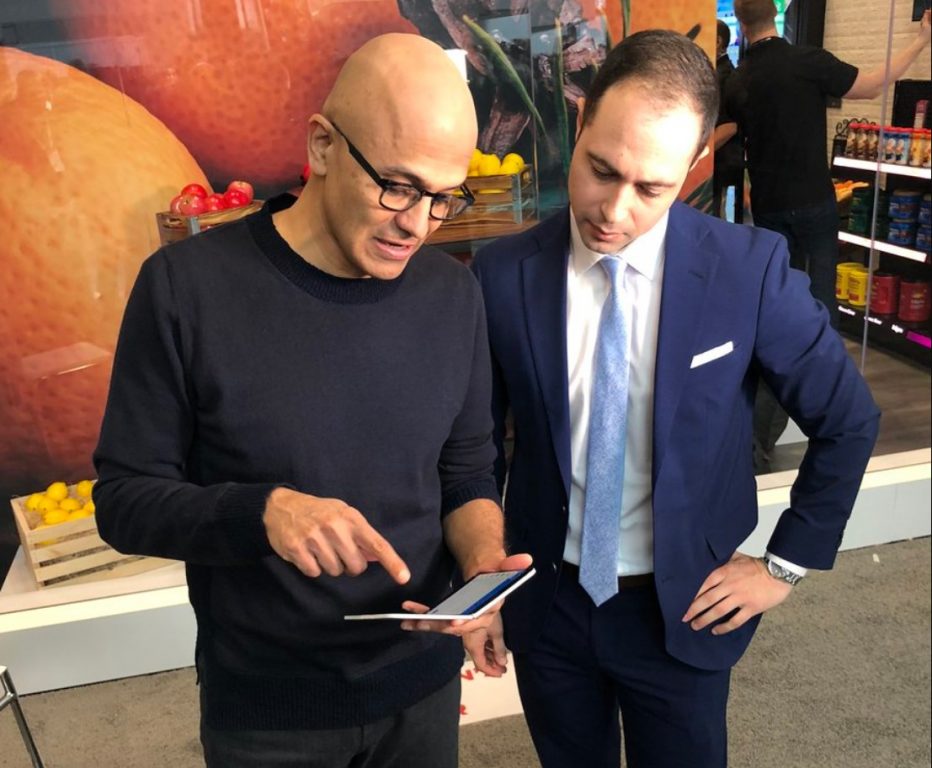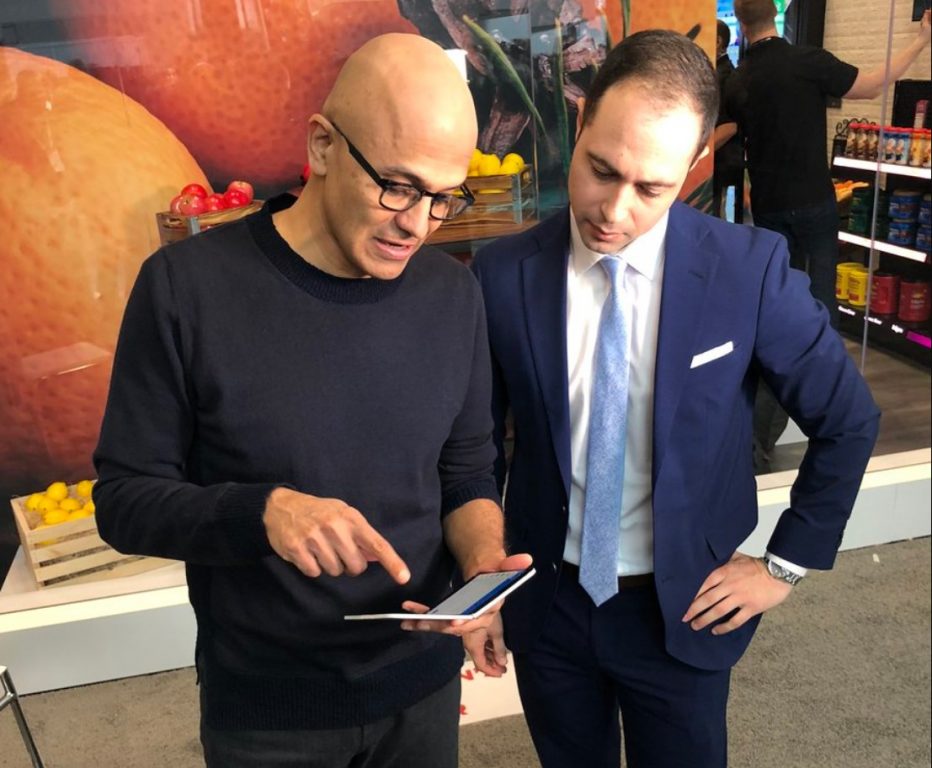 We've saved the best for last, and now comes Satya Nadella, the CEO of Microsoft. His social media has been quiet, and we can't find any photos of him using the Duo. However, we do recall a January 2020 photo of him showing off his personal Duo to Brian Sozzi, the Editor in Chief at Yahoo Finance. In the Tweet where the photo originates from, Sozzi says that Nadella told him about the device and he was "mesmerized." It's hard to make out what Nadella is doing on the Duo, but the photo does confirm that Nadella has actively ben using the Duo as well.
You could have one soon, too!
With Microsoft executives being comfortable enough to showcase the Surface Duo, there's hope that a release might be coming soon, and you'll have one, too. In fact, the Duo recently cleared FCC testing, and reports show that it is now in a "product validation stage" at Microsoft. This all suggests we could have the Duo to play with by the end of this Summer, and well before the promised original Holiday 2020 release date.