The latest video game to TV adaptation is about to be unleashed with HBO's The Last of Us. The show is of course based on the 2013 video game of that name, and stars Pedro Pascal and Bella Ramsay in the roles of Joel and Ellie respectively.
Produced jointly by Sony Pictures Television, PlayStation Productions and Naughty Dog (the studio behind the game), this first season of the show was filmed in Alberta, Canada and is thought to be the biggest television production ever in that country. Season one will consist of nine episodes (see below). The first, titled "When You're Lost in the Darkness" premiering this Sunday, January 15th. You may recall we reported that release date when it leaked back in November.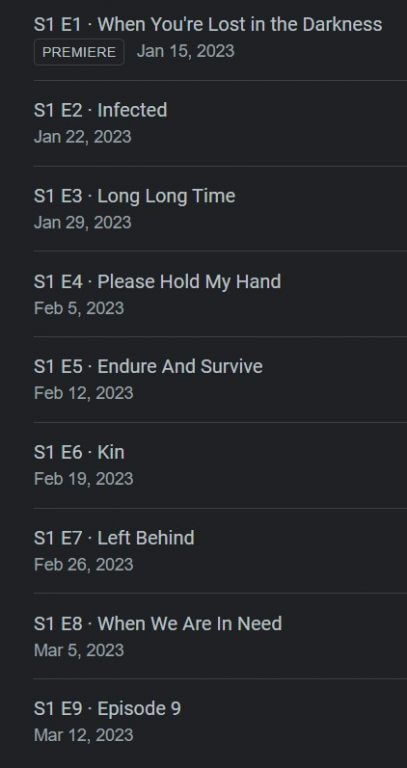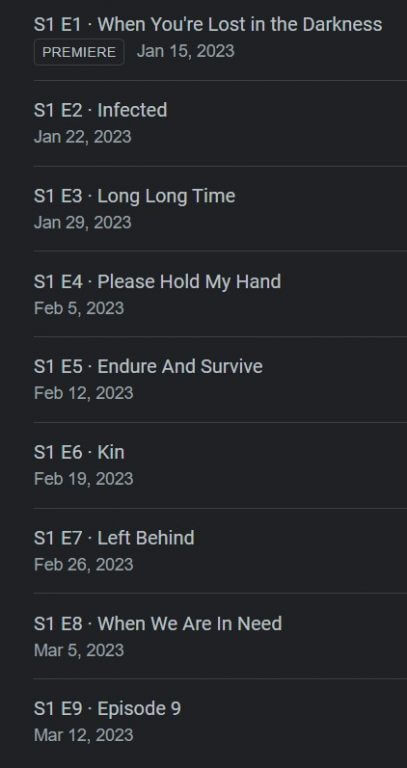 Thus far, The Last of Us is getting glowing reviews. It enjoys a 97% rating on Rotten Tomatoes, with the Critics Consensus saying,
Retaining the most addictive aspects of its beloved source material while digging deeper into the story, The Last of Us is bingeworthy TV that ranks among the all-time greatest video game adaptations.
The show can watched on HBO and HBO Max. See the official trailer below.
Featured image via HBO.