It was rumored that the Windows Insider Dev Channel could soon be busy, and Microsoft has delivered. Windows 11 Build 22257 brings a ton of new features to play with from folders in the Start Menu, new touch gestures, and more. Here's a hands-on look at some of those features.
Folders on Start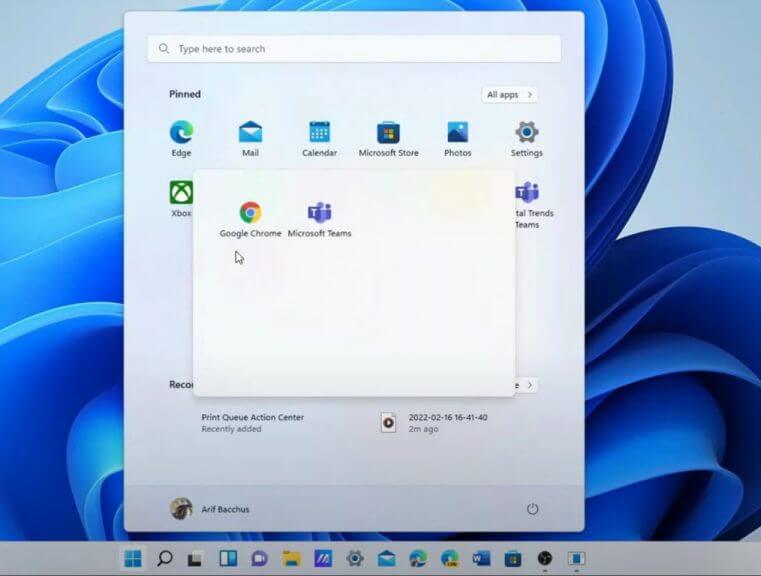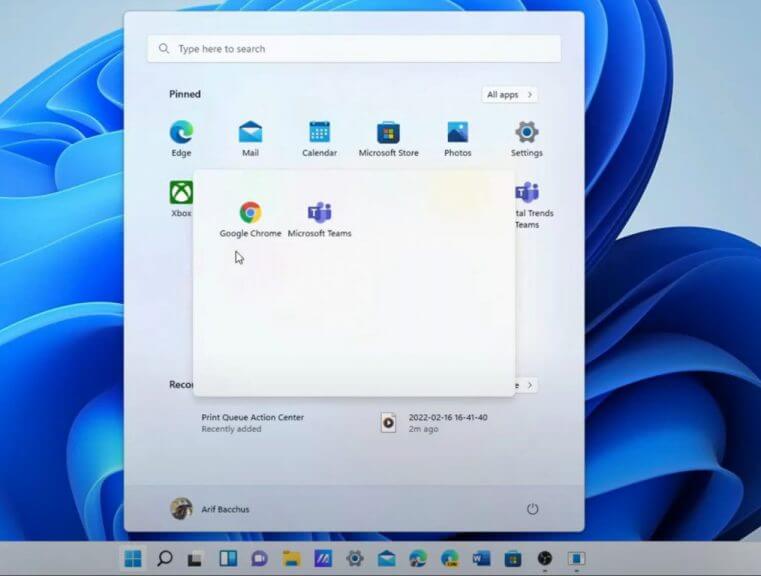 For many, the biggest feature in this release will be Folders on the Start Menu. It's a good way to group apps and something that was missing when compared to Windows 10. It's simple and works as you'd expect. Drag an app icon over another icon to create a folder. Unfortunately, though, you can't currently name folders. Microsoft is working on adding this in a future build.
Useful Tweaks to File Explorer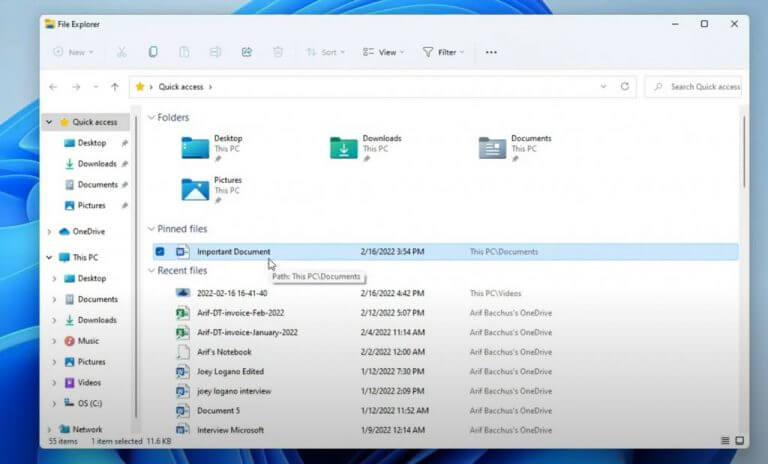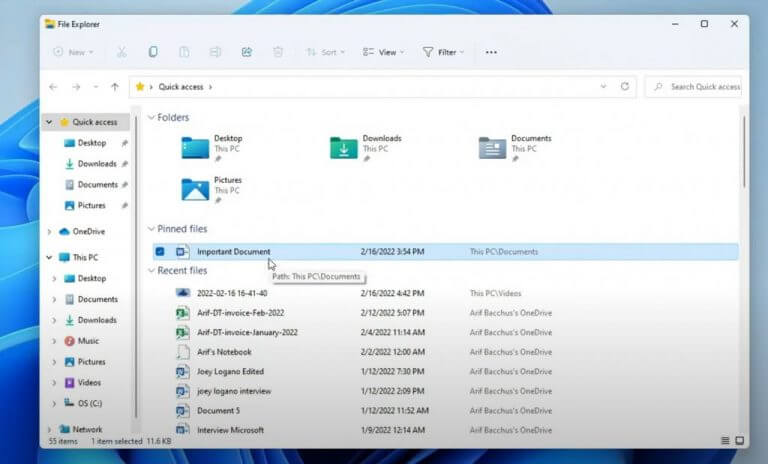 Other than the Start Menu, people spend a lot of time in File Explorer. Build 22257 adds some tweaks that make it more useful. You can now pin files to Quick Access, a change from the retail version of Windows 11, where you only could pin folders. Additionally, there's native integration with OneDrive, where you'll see your file sync status. The biggest of them all, though, is the ability to see previews of files in folders. This was a missing feature that never made its way over from Windows 10, and now it's finally back.
Snap Layouts gets improved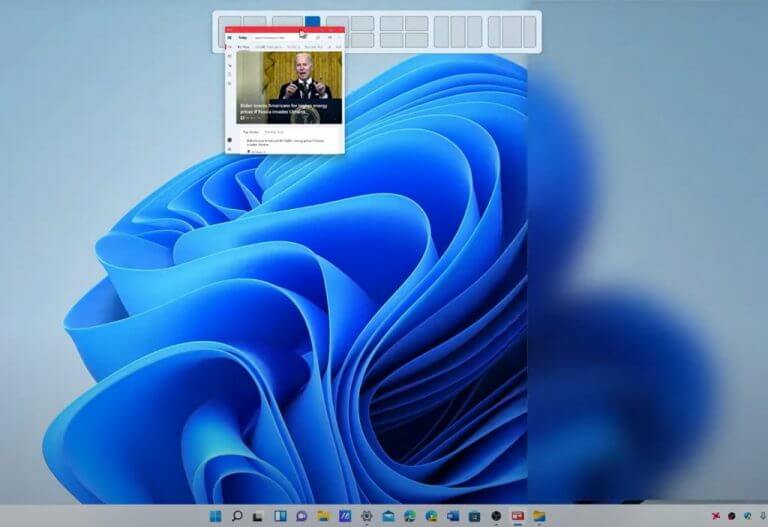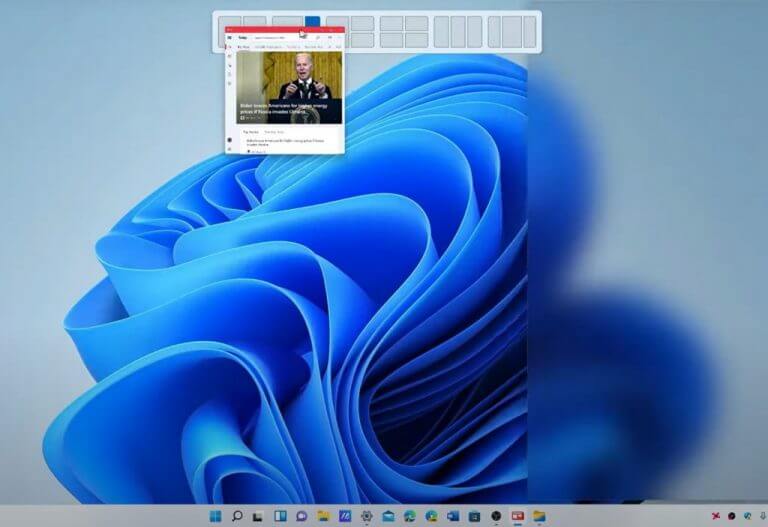 Snap Layouts was my favorite Windows 11 feature, and it's even better in this build. If you're using a Surface or other tablet, you can now drag your app to the middle-top of the screen to see Snap Layout suggestions, and then drag the app over the specific Snap Layout you want. It's convenient, and a big change from only having the feature on the Maximize icon. Not to forget the cleaner animations, which now animate between zones in a layout for a more visually pleasing result.
The new Task Manager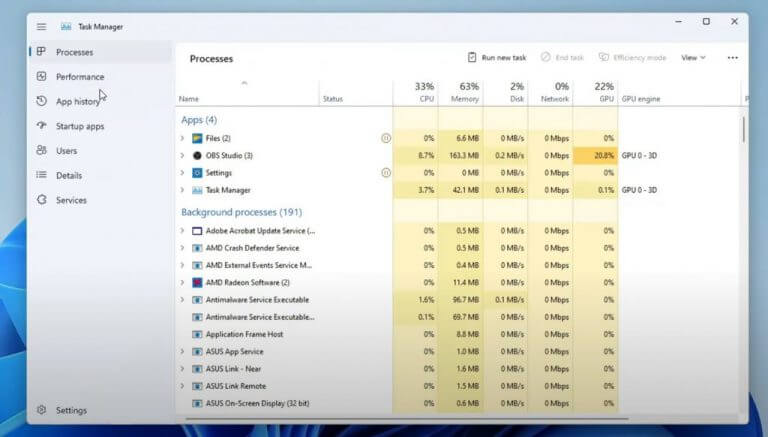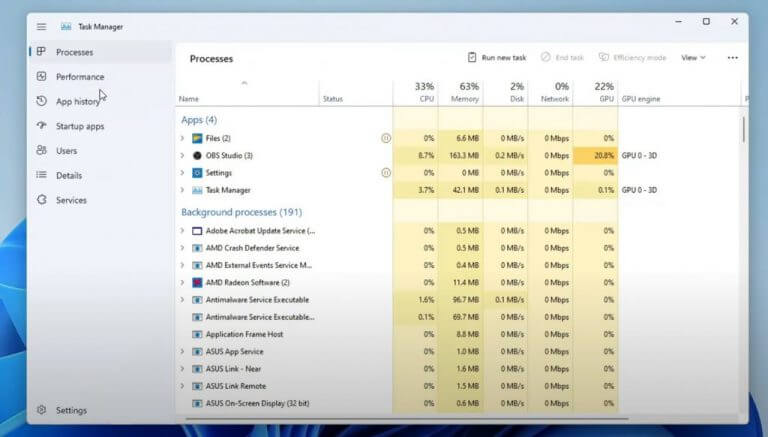 Any Windows fan will know the Task Manager hasn't changed much since Windows 8. Well, this build gives it a massive overhaul to match the looks of Windows 11, as rumored. The new Task Manager is a lot more modern, with a hamburger menu and tabs along the side for Processes, Performance, App History, Startup Apps, Users, Details, and Services. It even supports dark mode! There's also the new "Efficiency" mode button, too, which can help bring more important apps to the foreground, and cut out background apps that might be taking up CPU and battery power.
Live Captions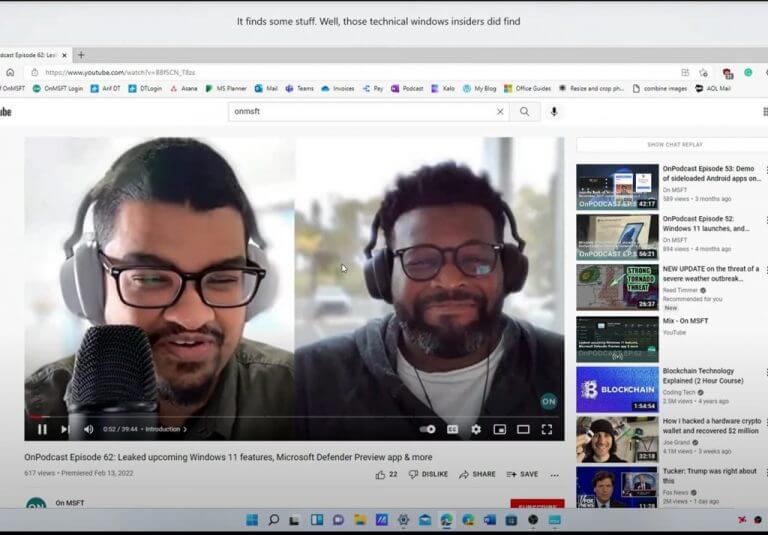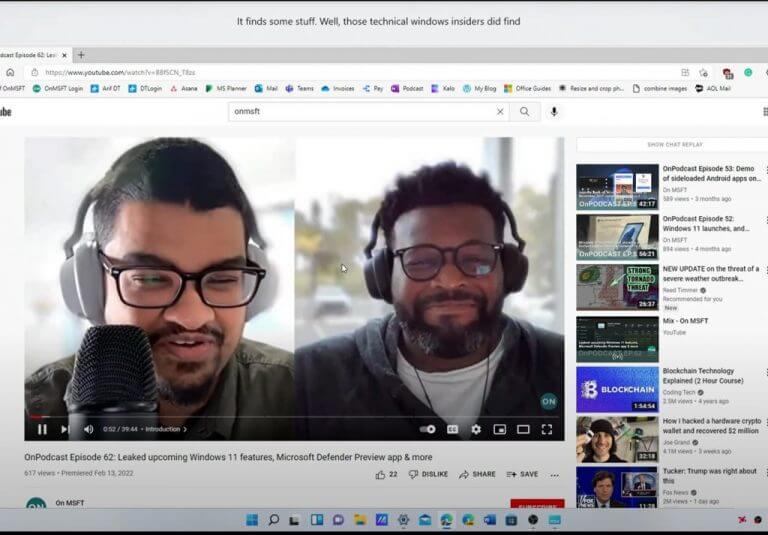 Android users might be familiar with Live Captions, which show captions for whatever video is playing, and Windows 11 now has this feature too thanks to this build. Though it's not something I use, it's quite nifty for those who might be hard of hearing. When enabled with Windows Key + Ctrl +L, you'll get a bar at the top of the screen with an area that has captions. It's a clean UI, featuring Windows 11's Mica effects.
Gestures & smaller changes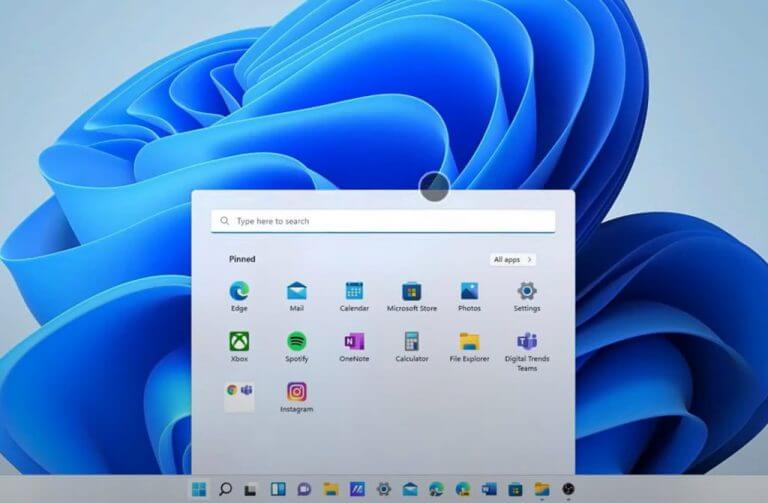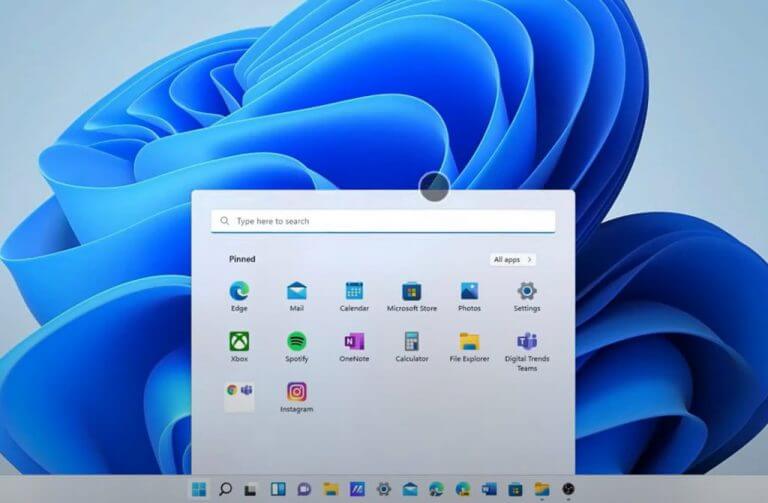 I hit the biggest new features above, but this build also has some smaller features here and there that make a difference overall for Windows 11. The first of those is the touch gestures for opening the Start Menu and Quick Settings. Like Windows 10X, you can now swipe up to open Start, and swipe up on Quick Settings, too.
Other touch features include cleaning up the notification center so that it is animated smoother, and a new grab bar that appears to stop the notification center from showing up when you might be in full-screen in an app and swipe from the side of the screen.
Other smaller changes include changes to the notification center so it has a real do not disturb mode and integration with Focus in the Clock app. This isn't something people have asked for, but it's nice to see Microsoft put the new Focus feature upfront.
What do you think?
What's still missing in Windows 11?

— OnMSFT.com (@onmsft) February 17, 2022
A lot of these features introduced in this build are ones that Windows Insiders have requested. It's great to see that Microsoft is listening to feedback. However, some people still think that core features are still missing, like the Start Menu and Taskbar customizations that Start11 adds. We'd love to hear what you think. Drop us a vote in our Twitter poll above and sound off in the comments.