The Groove Music team has been on a roll as of late cranking out several feature packed updates to the service and app. Today, the team continues its trend of steady feature releases by updating the app with the ability for users to edit the metadata on their files of music stored locally.
The ability to tamper with and adjust the metadata for music files has been a long awaited feature for users of Microsoft's transitioning streaming music service and according to support engineer and forum moderator for Groove, Ellen Kilbourne, the new addition is currently rolling out to devices now.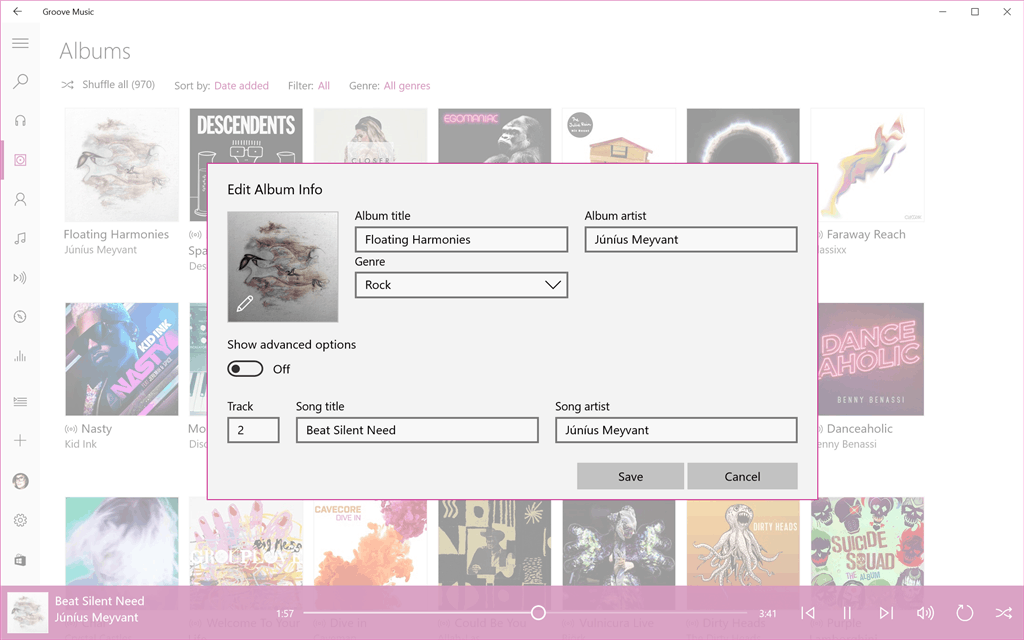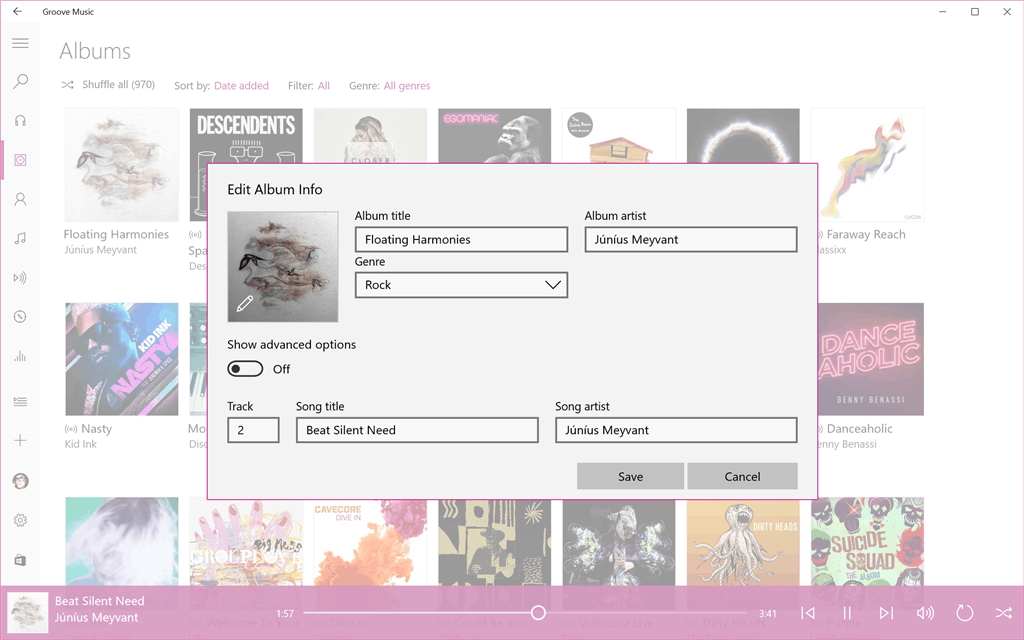 Metadata editing isn't the only additions coming with the Insider preview of the Microsoft Groove app; Kilbourne also notes adjustments to the Your Groove curations and the Explore section.
Check out the new focus on genres in Explore. You can now see curated playlists, new releases, best new songs, top albums, and top artists…all by GENRE!! It's available in US, UK, FR, CA, and DE. We're so proud of the work we've done in Explore we want you all to see it! We made a change so that it's the first thing you see when you launch the app after this update – don't worry, it's a one-time thing and we'll go back to showing the pivot you last used when you launch the app in the future."
Other adjustments include the addition of Radio Stations appearing in the Your Groove section, presumably to center focus on the area and centralize user attention. When doing further exploration of artist that have found their way into your curated playlist, the Groove has also been updated to enable users to:
check out which artists are included in a playlist in Explore more easily now because they are highlighted when you click on a playlist."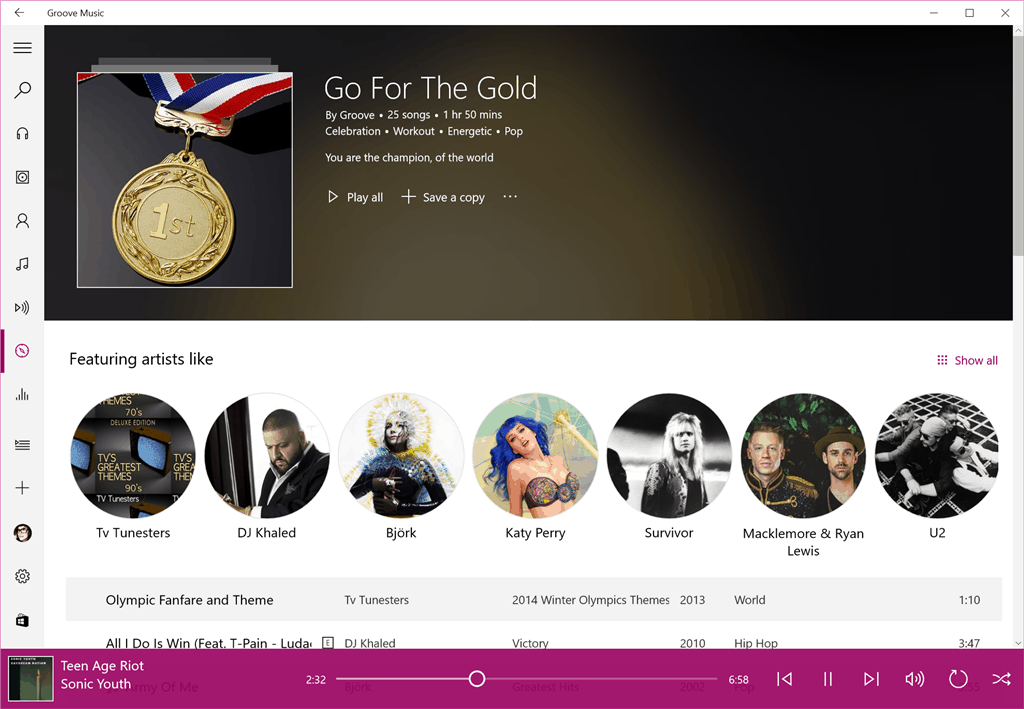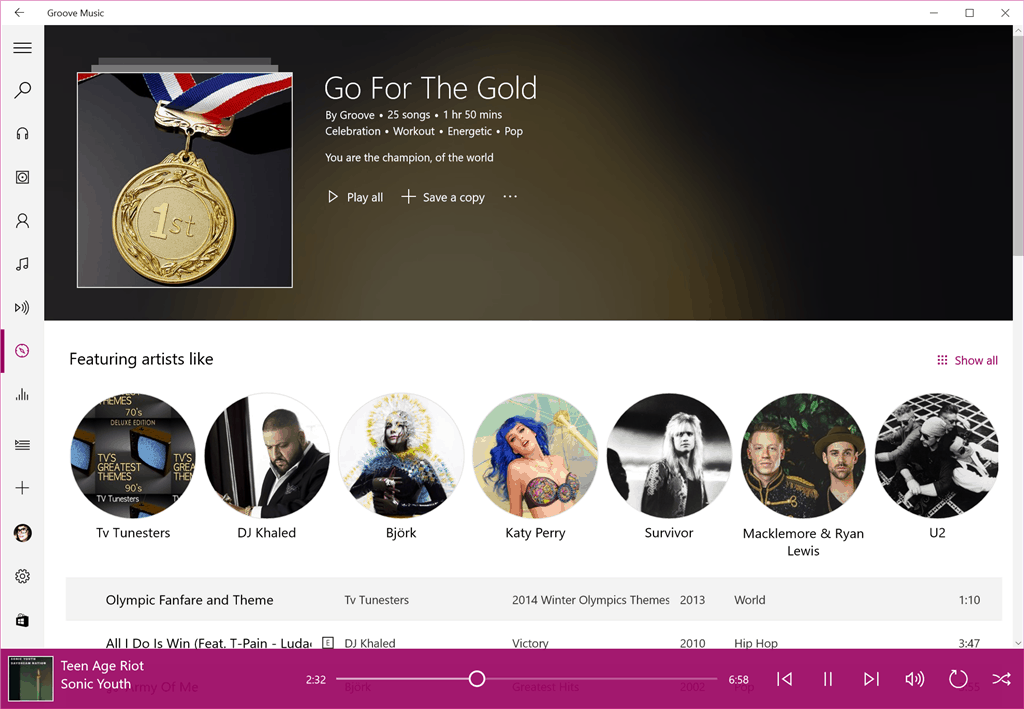 The Groove team is also borrowing a page from Pandora by surfacing the thumbs up and thumbs down icon locations in more viewable areas. Users will now see the icons more readily positioned in Now Playing views as well as in the playlist song listing areas. Users will also now be able to mute songs, rather than thumbing them down, signifying to Groove's curation algorithm that they are not interested in hearing that song then or in future listening sessions.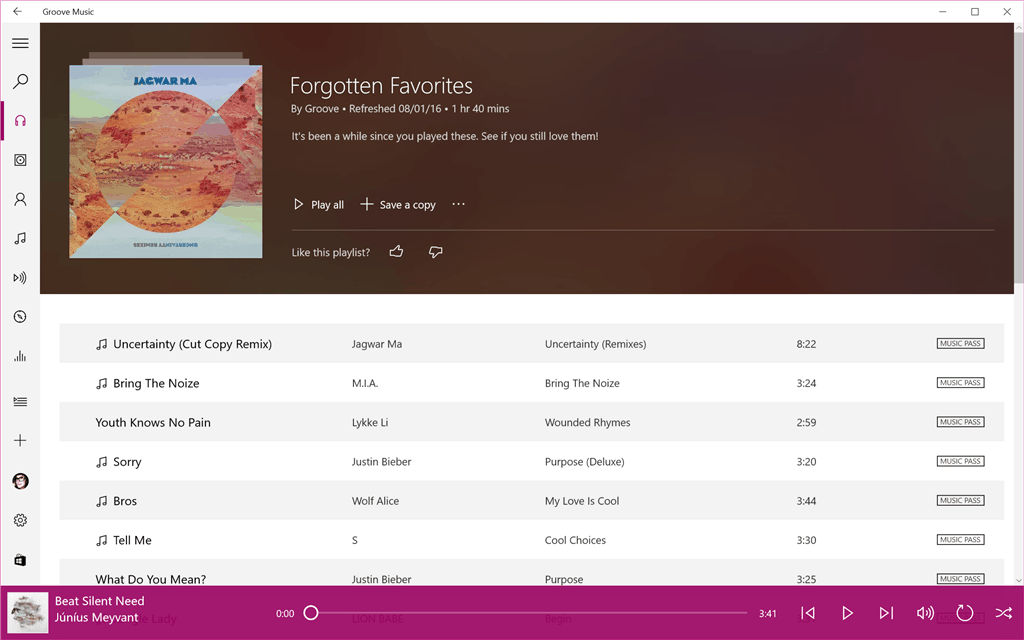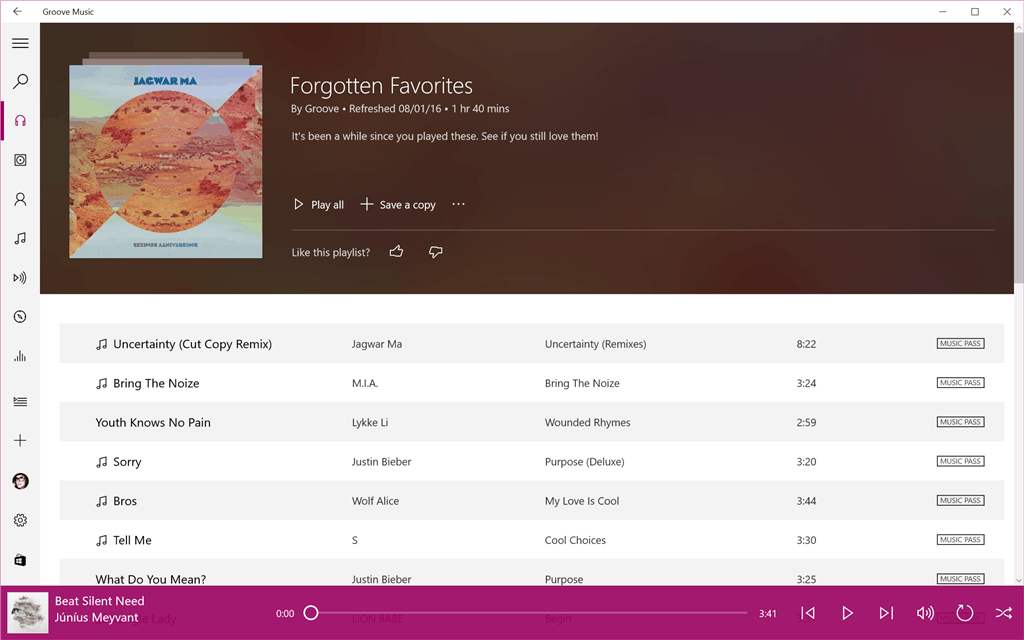 The last bit of tweaks to the Groove app include an accessibility feature that involves the addition of landmarks to reduce the number of tabs when using Narrator.
All in all, another hefty feature update going out to Windows 10 Insider Preview participants.
Once again, the Groove team invites feedback from Insiders to help shape the service for the rest of its users, so please let your voice be heard. Your comments may not be addressed immediately, but with the addition of metadata editing, it seems the Groove team will eventually get around to them.