The tech industry is finding itself knee-deep in ChatGPT announcements, releases, and previews from a ton of companies looking to combine artificially intelligent technology with their products, and Google is no different.
Earlier today, Microsoft started rolling out wider access to Bing Image Creator, Adobe announced its Adobe Firefly beta which brings AI into the creative cloud, and Google announced that it has opened up early access to Bard, the company's own ChatGPT inspired AI platform, with a few caveats.
According to a post from The Verge, Google has opened Bard in limited access for select users in the US and UK. Visiting bard.google.com will allow those selected to try out Bard as part of a slow roll out of the platform for general consumption in the future.
While Microsoft has added the title Bing Chat to its description of ChatGPT powered queries inside of the larger Bing search platform, Google wants users to be clear that Bard is not search and not intended to replace the company's cash cow anytime soon. Instead, Google would like users to view Bard as a "complement to search," more akin to chat bot that gets user to the exact section of customer service they're hoping to engage with.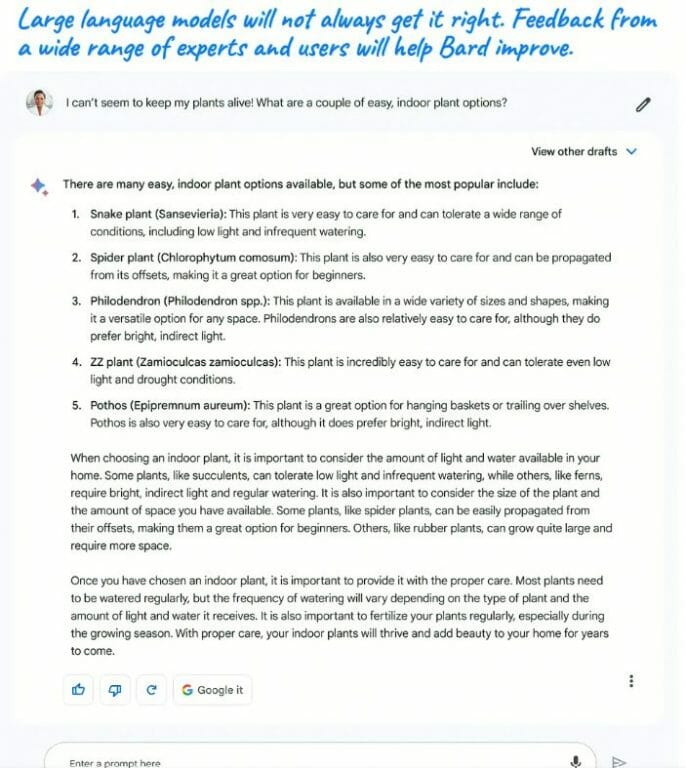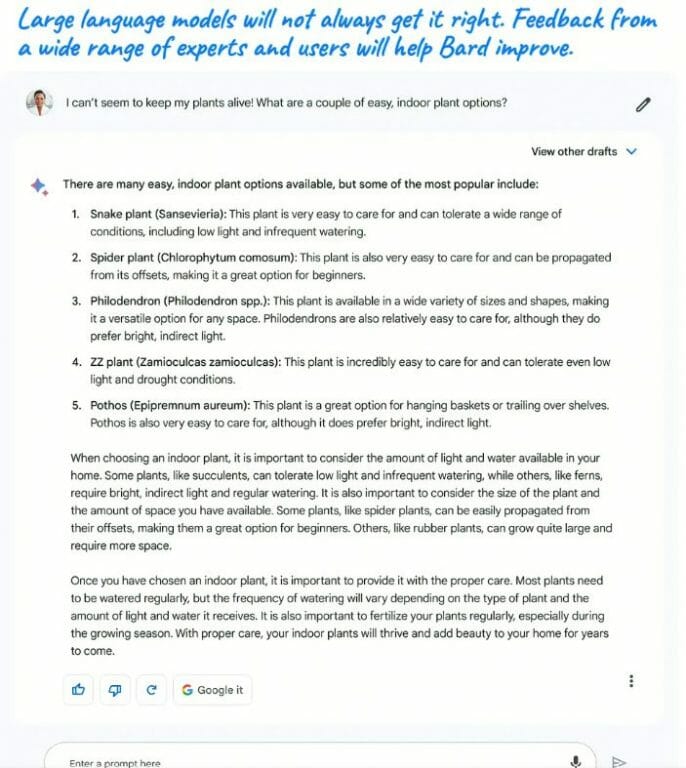 Perhaps, in an effort to avoid similar headlines Microsoft encountered when it unleashed its Bing Chat unto an unsuspecting user base, Google's project leads on Bard, Eli Collins and Sissie Hsaio authored the invitation blog post with explicit cautionary, "collaborative" and experimental declarations on what users should expect from the company's new AI platform.
Bard is a direct interface to an LLM, and we think of it as a complementary experience to Google Search. Bard is designed so that you can easily visit Search to check its responses or explore sources across the web. Click "Google it" to see suggestions for queries, and Search will open in a new tab so you can find relevant results and dig deeper. We'll also be thoughtfully integrating LLMs into Search in a deeper way — more to come.
While Bard and Bing Chat may have similar conceptual outcomes, there are some clear differences Google is looking to train its users into creating distinct workflows with its AI chat platform that include a prominent "Google It" off ramp to help clearly credit sources, there are fewer prompts in Bard to continue contextual queries, and fewer footnotes associated with answers.
As with Microsoft's Bing Chat roll out, Google is control of the early narrative but when Bard gets into more hands it'll be interesting to see how those interactions will play out with users who would rather it come up with fan fiction for Sailor Moon characters, or prompting existential reality queries than stress test the accuracy of the calculated distance of Earth from the Moon.