Google just wrapped up its 2022 developer conference with a flurry of hardware related news jam packed into the last 30 mins of the opening keynote, but arguably very little was newly introduced today.
On The Keyword Google's press release blog, a summary of conference highlights is arranged to showcase everything the company spoke about during its two-hour-long keynote.
Conference topics include:
Android Beta 13
Improving Search
Skin tone representation
Immersive View Coming to Maps
Safety and Security
Expanding the Pixel Ecosystem
Surprisingly, there was little talk about ChromeOS, Google Cloud or any other enterprise updates of note, but today is the first day of the conference and presumably many of the subsequent sessions during the event will deal with those aspects.
Android Beta 13
For anyone who has been test driving Android Beta 13 since February, there isn't much new to talk about in regards to features, but as a bit of a recap, Google executives covered the new colorful and animated media controls, switchable language preferences per app, and the coveted tablet (larger screen) experience coming for fodables or dual screen devices.
Android 12L's updates optimized the layout for bigger screen devices. Android 13 builds on this foundation by introducing better multitasking capabilities for tablets. With the updated taskbar, you can easily switch your single tablet view to a split screen. Just drag and drop any second app in your app library onto your screen and you'll be able to do two or more things at once with ease.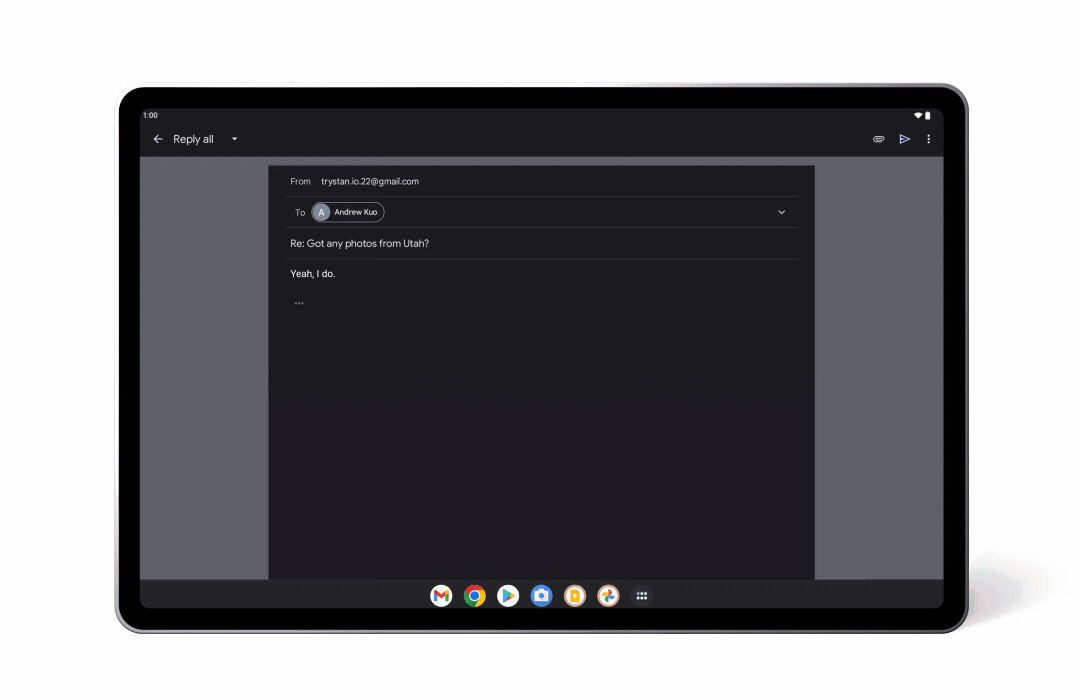 In the spirit of updating Android this go around, Google will be adding a new highlighted section within the Play Store that promotes tablet-supported apps devices for easy discovery. As of now, Google has only showed off a handful of apps that will take advantage of the newly implemented taskbar and multi-window like functionality coming with Android 13.
Improving Search
Google highlighted the recent launch of multisearch which enables search with images and text at the same time as well as the addition of local information into the multisearch umbrella of functionality.
Coming soon, users will be able to find local business information by simply using a picture or screenshot and the phrase near me to uncover localized results.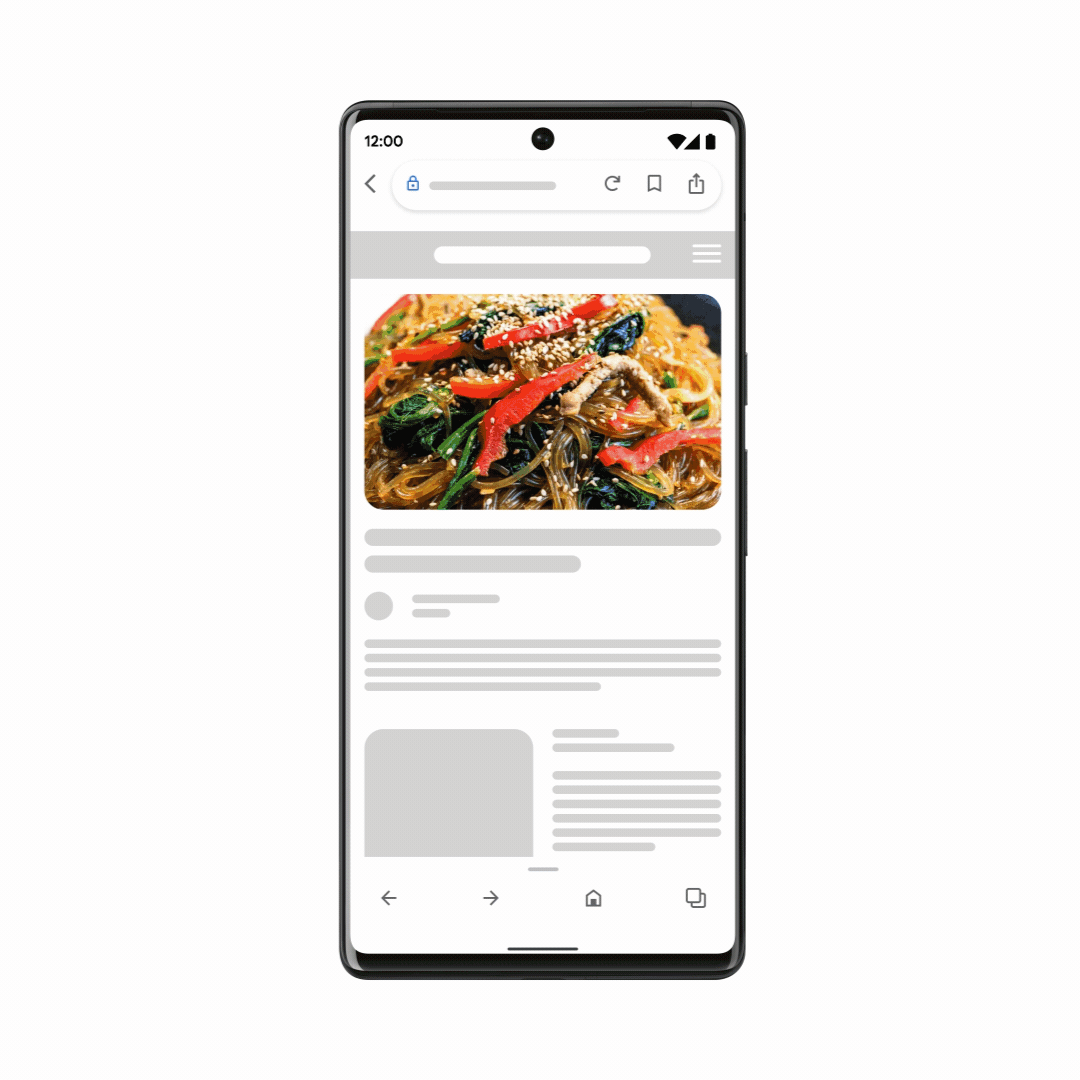 Speaking of picture search, Google is also leveraging augmented reality to help bring insights across multiple objects captured in the finder through a new "scene exploration" feature in Android.
Buried in the 35 min Search features presentation during the opening keynote, Google executives also discussed improvements to Google Assistant that include Face Match and Voice Match which should supplant the use of trigger phrases such as "Hey Google" to get a search query started.
Google is also building more powerful speech and language models to support more natural conversation, but that seems to be an ongoing project resurfaced every Google I/O.
Skin Tone Representation
While it may have been kick started by the release of the new camera modules and algorithms in the Pixel 6 last Fall, Google is continuing the conversation around Real Tone for Pixel (Skin Tones) and bringing it to more Google projects going forward.
Google's new approach to presenting skin tone representation comes to the company's search products in the way of refined image filtering.
For example, now when you search for makeup related queries in Google Images, you'll see an option to further refine your results by skin tone. So, if you're looking for "everyday eyeshadow" or "bridal makeup looks" you'll more easily find results that work better for your needs.

Other improvements include standardized ways for creators, brands and publishers to label web content such as skin tone, hair color and even hair texture.  The new labeling platform seemingly will work as an alt-tag-like situation for additional discoverability over a range of skin tone related searches.

Google Photos is also geting some Skin Tone love with Real Tone filters that help to adjust the HDR conditions in a photo to better represent a varying degree of skin tones.
Immersive View Coming to Maps
The new Immersive View feature coming to Google Maps looks and feels like the company took Street View and Google Earth and gave them steroid injections.
Users will now be able to surf through both 3D imaging, photo-realistic and street views fluidly and interchangeably in one setting.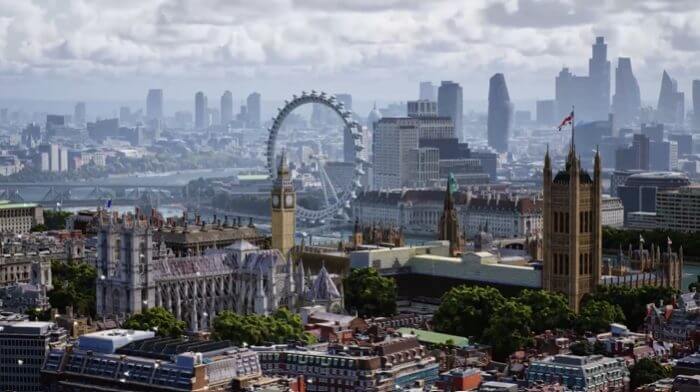 Say you're planning a trip to London and want to figure out the best sights to see and places to eat. With a quick search, you can virtually soar over Westminster to see the neighborhood and stunning architecture of places, like Big Ben, up close. With Google Maps' helpful information layered on top, you can use the time slider to check out what the area looks like at different times of day and in various weather conditions, and see where the busy spots are. Looking for a spot for lunch? Glide down to street level to explore nearby restaurants and see helpful information, like live business and nearby traffic. You can even look inside them to quickly get a feel for the vibe of the place before you book your reservation.
Google also promises that this new Immersive View will also be accessible via phone or tablet, but will only be available for select number of locations that include Los Angeles, London, San Francisco, and Tokyo with more cities to come.
Google Maps will also incorporate Eco-friendly routes alongside other route options such as Avoid Tolls, Avoid Highways, and Avoid Ferries. Interestingly enough, a preference for Eco-Friendly routes is already listed in the Google Maps Settings but the new UI has yet to show up for me.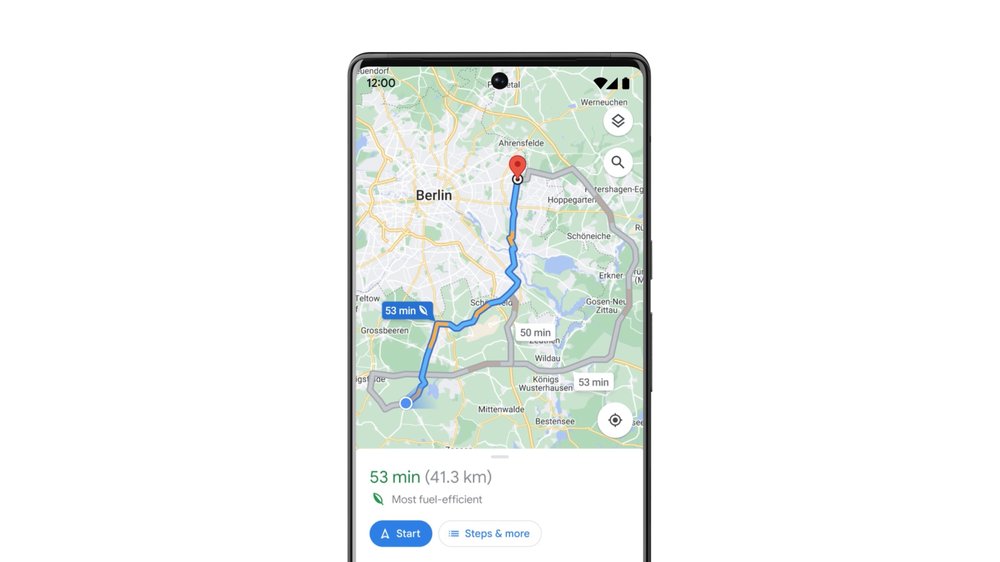 Google Maps users will also be able to use Live View to help navigate indoor areas such as airports, malls, and train stations while on foot, and Google is looking for developers to leverage their APIs to grow the list of places to add to Live View.
Safety and Security
Google continued to promote its efforts behind 2-Step Verification and is moving towards making it the default setting for many of its product accounts. In addition, Google is scaling its phishing and malware protections to cover Google Docs, Sheets and Slides.
Google also talked about user access to virtual card management via pay.google.com where users can store, delete, and manage credit card information for online purchases.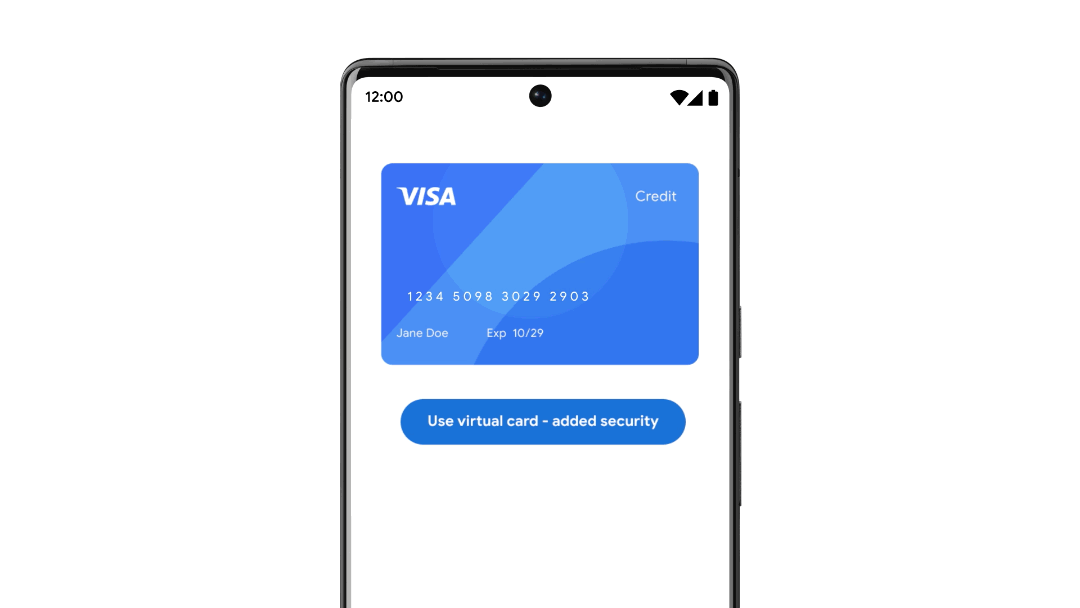 Speaking of managing data, Google is also enabling easier access to removal of personal contact information in Google Search results such as phone numbers, home addresses, and email addresses in the future.
Users will also be able to refine the types of ads they see as well with the updated My Ad Center coming soon.
My Ad Center: We want to make it even easier for you to control the ads you see. Towards the end of this year, we'll launch more controls for your ads privacy settings: a way of choosing which brands to see more or less of, and an easier way to choose whether to personalize your ads. My Ad Center gives you even more control over the ads you see on YouTube, Search, and your Discover feed, while still being able to block and report ads. You'll be able to choose the types of ads you want to see — such as fitness, vacation rentals or skincare — and learn more about the information we use to show them to you.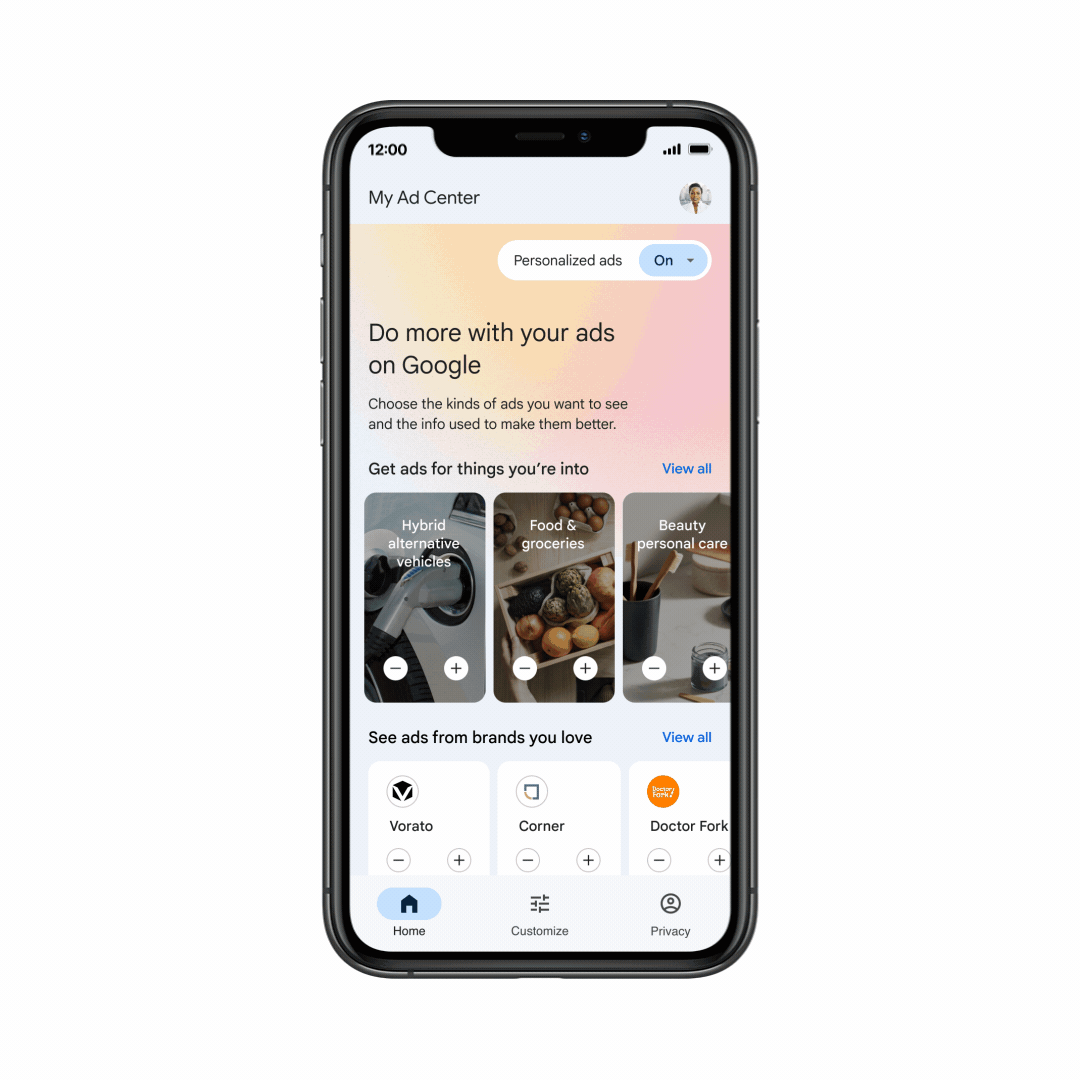 Expanding the Pixel Ecosystem
While mostly everything Pixel related leaked weeks before Google I/O, Google executives still unveiled the updated Pixel ecosystem with enthusiasm and even managed to cover a couple of undiscovered products.
The Pixel 6a was unveiled and validated many of the leaks and rumors coming in at $449 for many of the features first launched with the Pixel 6 and 6 Pro.
The only issues I am anecdotally concerned about are the in-screen fingerprint reader and charging situation, but the highly touted Tensor chip and photo famous photo algorithms and modules appear to all be there for a fraction of the cost.
The Google Pixel Watch appeared on the wrist of several executives prior to its official announcement, but it was finally revealed and almost identical to leaked images and videos that preceded it.
One of the new features that was not leaked about the watch was a new version of Wear OS is coming to the Pixel Watch that's heavily tied to Fitbit's health and fitness tools. The new version of Wear OS was briefly shown on stage and should be exclusive to the Pixel Watch for a time.
There were three other products Google managed to keep sort of hidden and surprised attendees with the tease of the Pixel 7 which looks like a more refined Pixel 6a and the Pixel Buds Pro going on sale for $199 and lastly the Pixel Tablet that's slated for a 2023 roll out.
Just a few moments removed, analysis of the Pixel tablet has been critical of the design but it seems Google may have been foreshadowing it via its Google Nest Hub Max.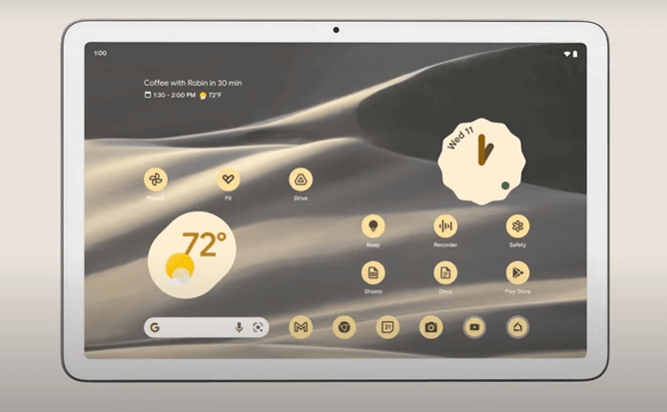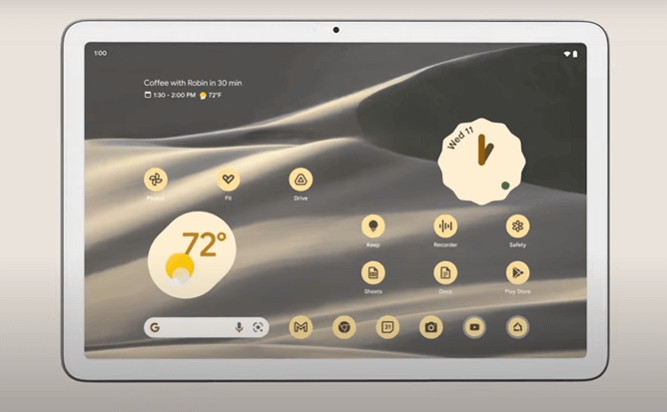 Google I/O this year felt like a refinement of many of the promises it's been pitching for the past couple of developer conferences while also missing some bigger opportunities such as enterprise ChromeOS additions, expanded developer tools for Google Cloud and additional collaboration tools in Google Workspaces.
Again, today is day one and there are several developer's breakout sessions being hosted over the next two days, so maybe executives wanted to tout their consumer-facing advancements, but for someone who's been tracking several Google I/O's, today seemed like a lot of DeJa'Vu, from the leaked hardware to the subtle refinements of long-standing product listings.