Gartner and IDC have released yesterday their latest worldwide PC shipments estimates for Q1 2017, both market research companies disagree about the current state of the PC market (via The Verge). According to Gartner, which only tracks sales of desktop PCs, notebooks and detachable tablets (but not Chromebooks or iPads), the PC market saw a 2.4% decline compared to the same period a year ago, with 62.2 million PC shipments worldwide.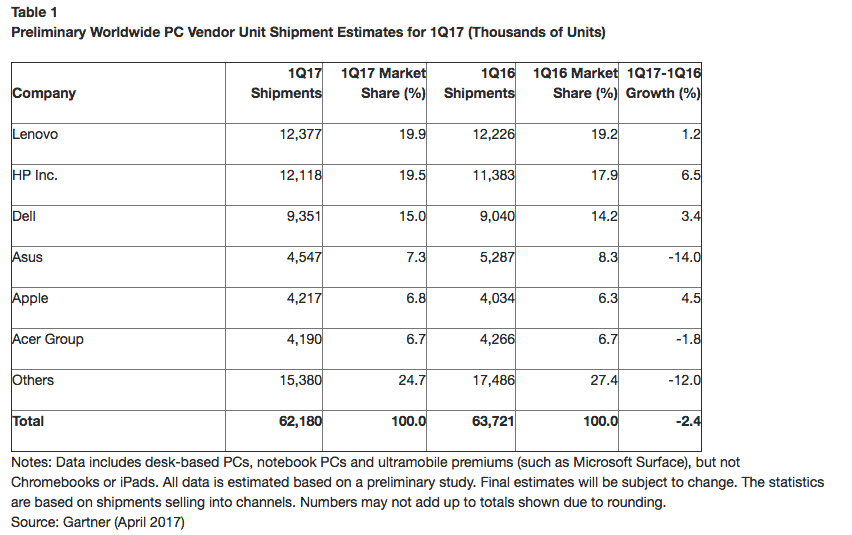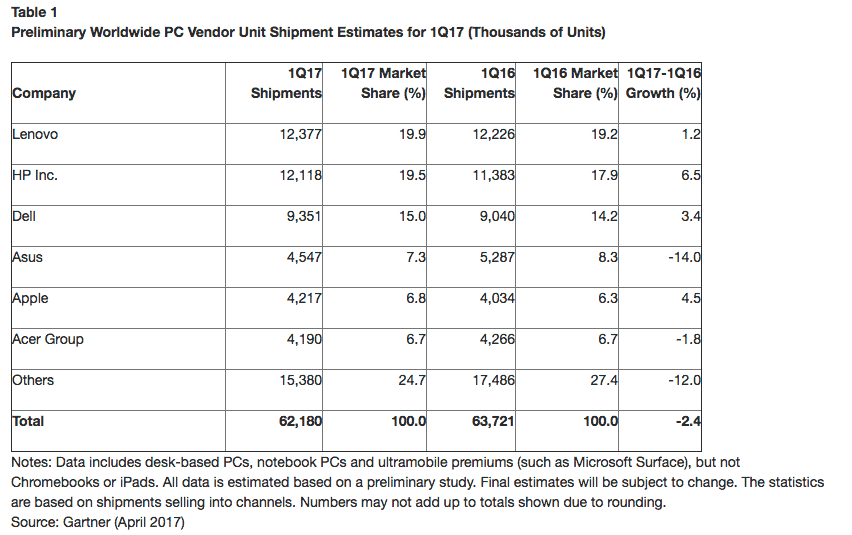 "The PC industry experienced modest growth in the business PC market, but this was offset by declining consumer demand," explained Gartner, but IDC disagrees with this. In its latest report, the company only counts 60.3 million PC shipments during the same period, though this represent a modest year-over-year growth of 0.6%.  "The previous forecast had expected shipments to decline 1.8% in the quarter. And, while the 0.6% growth was arguably flat, the result nonetheless represented the first foray back into positive territory since Q1 2012, when many users still considered PCs their first computing device," explained IDC.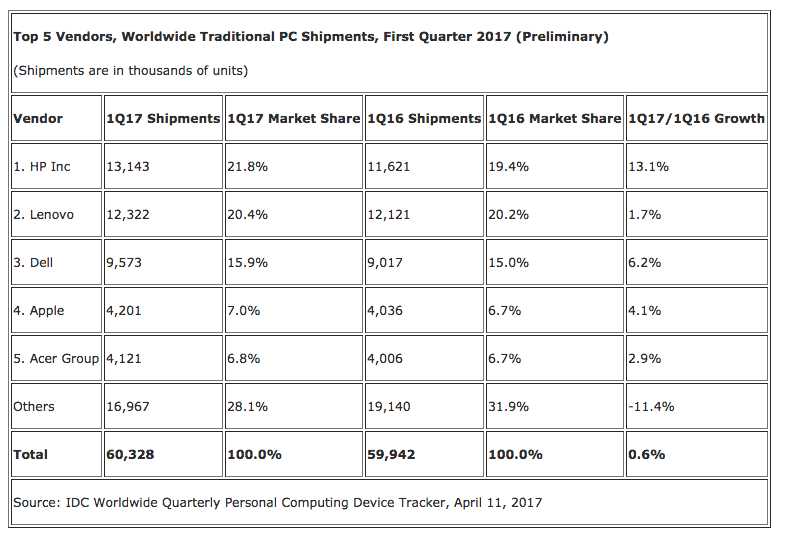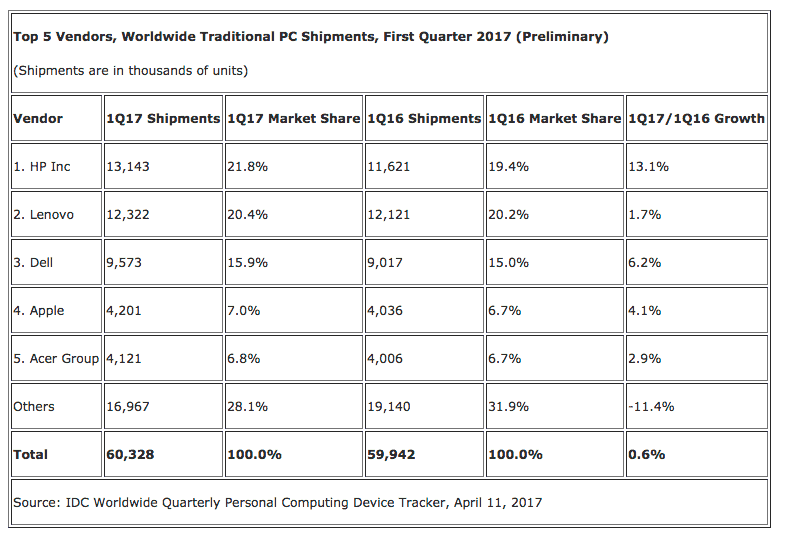 It's worth noting that unlike Gartner, IDC's data includes Chromebooks but not detachable tablets like the Surface Pro 4. In the US, IDC highlighted that "the commercial PC market came out strong mostly backed by growth of Chromebooks", which contrasted with weaker sales for the consumer PC market during the same period. However, the market research company didn't share details about Chromebook sales vs. Windows PC sales, so it's still hard to estimate Google's success with the lightweight Chrome OS.
However, Microsoft is probably really concerned about the growing popularity of Chromebooks, especially in the education market. Earlier this year, the company fought back by announcing InTune for Education as well as a new portfolio of cheap Windows 10 PCs, but the company likely didn't play all its cards yet. According to recent reports, Microsoft is expected to introduce Windows 10 Cloud, a locked down an easy to manage version of Windows 10 at an early May Spring event.
Six years after the first Chromebooks and detachable PCs hit the market, introducing new form factors and operating systems along the way, it's still interesting to see that both Gartner and IDC disagree about what a PC really is. Chromebook can now run Android apps in windowed mode, while tablets running Windows 10 can legitimately be considered as PCs too. And with new Windows 10 SKUs such as Windows 10 Cloud and Windows 10 on ARM, Microsoft the PC market will slowly but surely continue to evolve in the near future.