Microsoft is set to sunset extended support for Windows 8.1 on January 10, 2023, and it is now warning those who still use the operating system of the incoming moment.
As spotted by Bleeping Computer, the Redmond giant is pushing full-screen messages to Windows 8.1 consumer versions, but not Pro or Enterprise..
This full-screen warning was first introduced with a cumulative update, in this case, KB5015874. That update brings a new program named EOSnotify.exe, which, as the name suggests, is the program that'll display the warning. The program will start up automatically once Windows boots, once a day.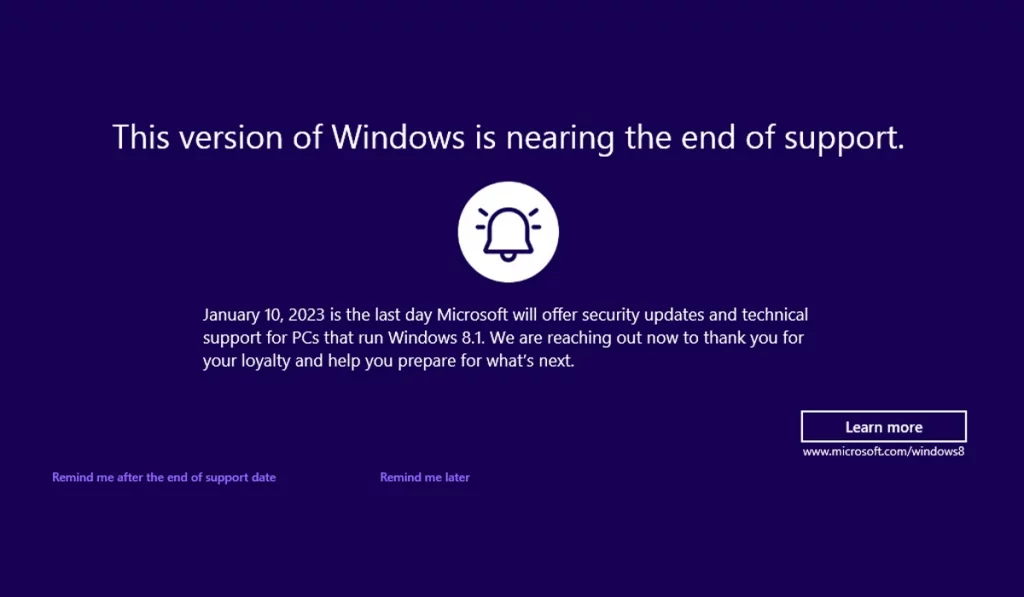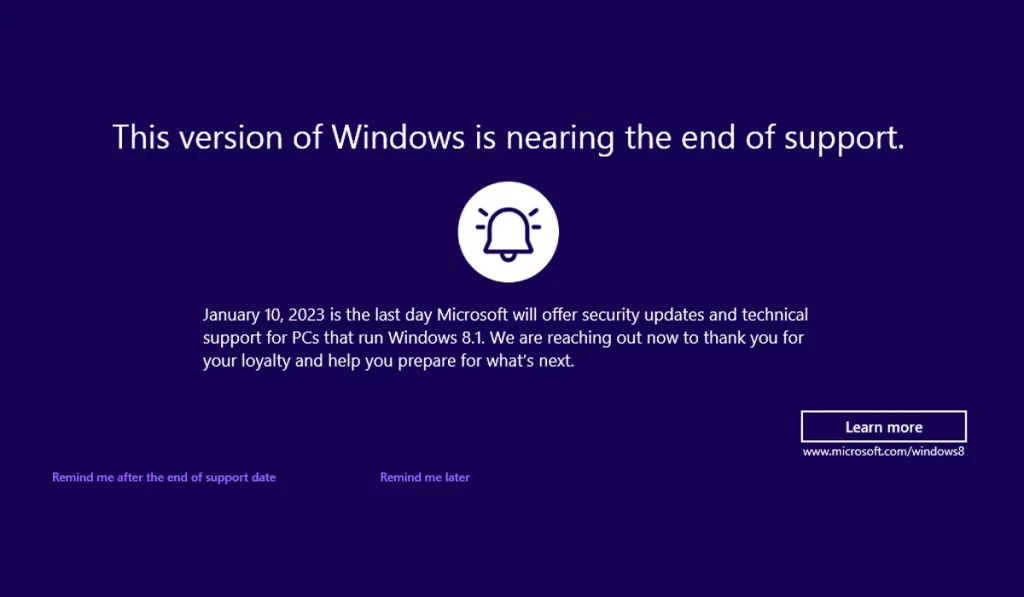 As seen above, the warning itself is a purple window, with text about the end of support. The warning mentions the specific date, and how Microsoft will no longer offer security updates and technical support for PCs that run Windows 8.1. Microsoft's warning message even thanks users for their loyalty and mentions that the company wants to "help you prepare for what's next."
Of course, the message can be dismissed. You can click either a "remind me later" option, or "remind me after the end of support date." Remind me later will bring back the notification in 35 days, and the second option will only bring back the notification once end of support date has reached. A registry tweak can also remove the message.
Statcounter has Windows 8.1 running on less than 3% of all Windows PCs, so if you're still on the older operating system, you might want to consider updating to Windows 10. You also might want to buy a new PC that's powered by Windows 11. Microsoft's webpage offers more advice on what you can do.