Fans of Forza Horizon 5 on PC now have it better than ever thanks to the latest Donut Media series update. Releasing November 8th, the update brings a slew of graphics enhancements for those with the hardware to take advantage of it.
Probably the most exciting of the new visual improvements is the option to enable ray tracing in-game. Previously, ray tracing was only implemented in Forzavista mode.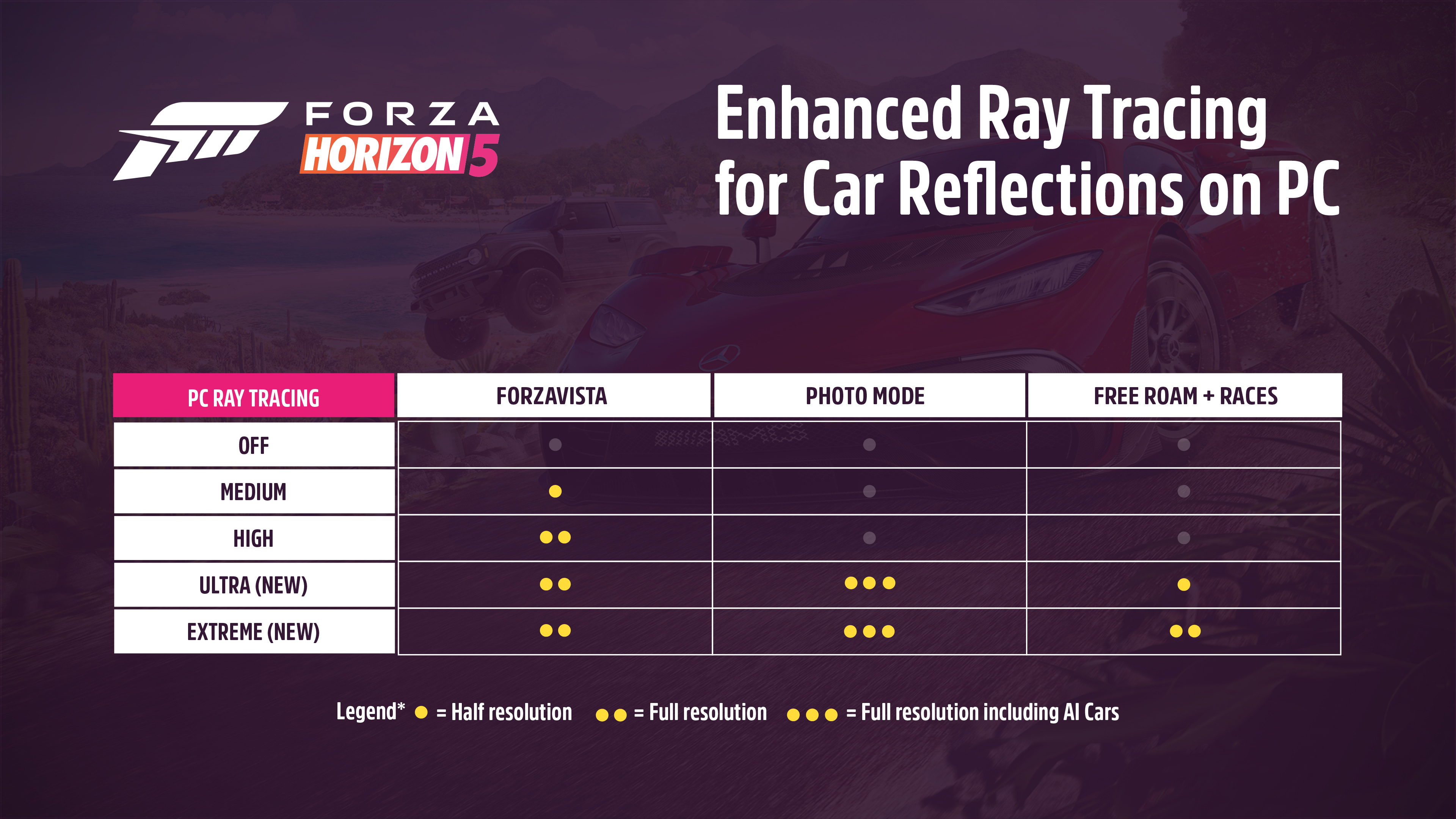 Also added in this update: AMD's FSR 2.2 and Nvidia's DLSS. Each of these upscaling features can upscale 1080p images to 4K. While the former is supported by most graphics cards from Intel, AMD and Nvidia, DLSS is exclusively for Nvidia cards. Note that the DLSS version here is 2.4, and not the latest DLSS 3.0 technology as recently adopted by another first-party Microsoft game: Microsoft Flight Simulator.
Also included in the update was Nvidia's DLAA (Deep Learning Anti-Aliasing), which offers image quality enhancements to compliment the performance boosts offered by DLSS.
As you may have guessed, you'll need a pretty impressive rig to reap all the graphical benefits now on offer. Recommended specs can be seen below.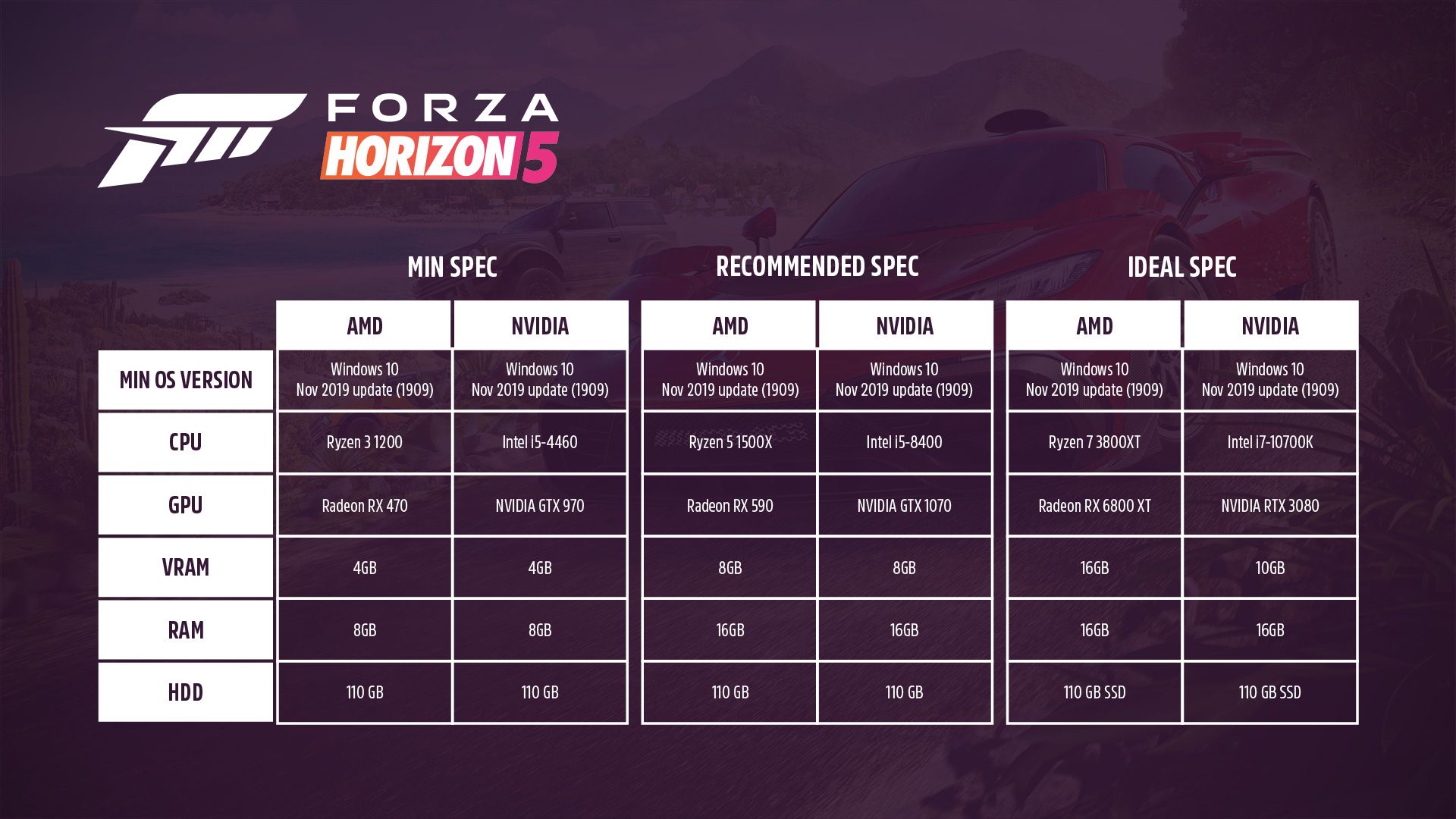 You can learn more over on support.forzamotorsport.net.