The Fortnite Crew Pack for June 2022 is now live and available for all players with an active Fortnite Crew subscription to claim in-game.
The June 2022 Crew Pack features a rather important player within the Fortnite lore, as opposed to just a random character addition which is often the case, focussing on the return of the giant robot that players will remember from way back in Chapter 1.
Named Mecha Strike Commander, this giant robot has recently been seen being reconstructed on some mysterious space station and is expected to play a major role in the Chapter 3 Season 2 finale event this weekend.
While the Mecha Strike Commander character is absolutely massive when seen in official Fortnite story artwork and videos (think the size of Godzilla,) the Crew Pack version has been shrunk down to the size of a regular character for obvious gameplay reasons.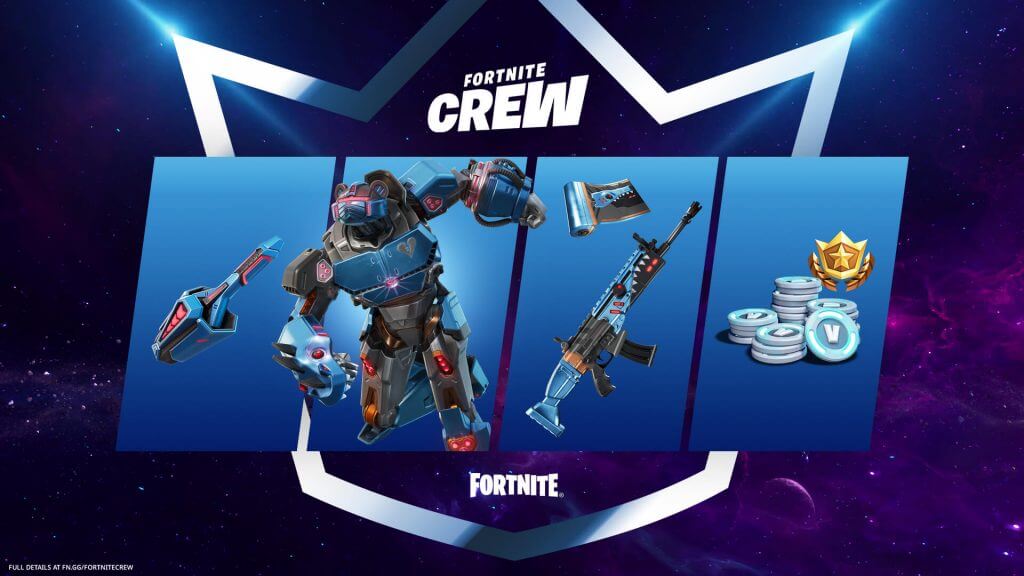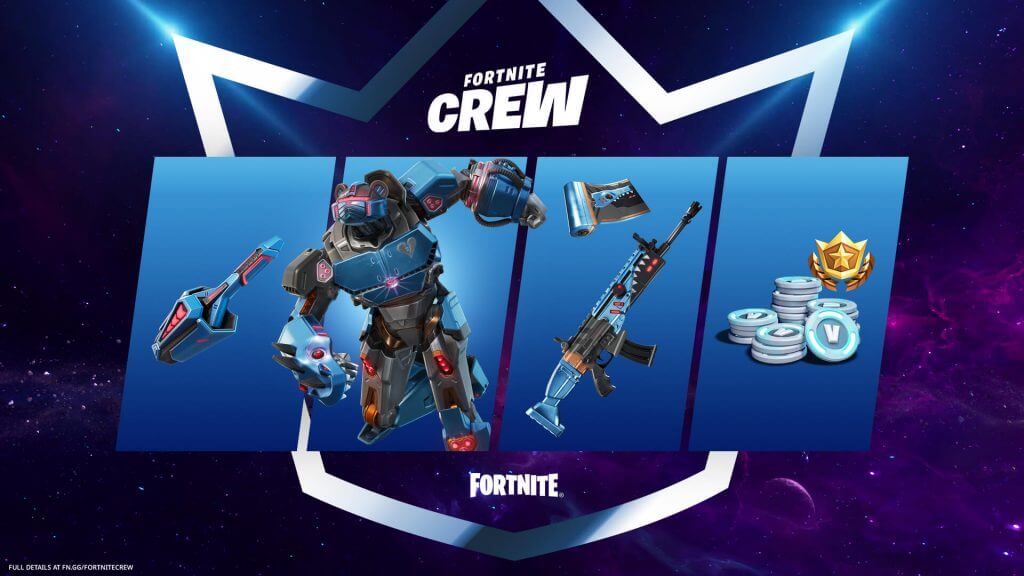 Mecha Strike Commander boasts a fresh blue and black color scheme that's not too dissimilar from The Origin and comes with a Mecha Light Capacitor back bling and a weapon wrap. Unfortunately, a pickaxe hasn't been included with Mecha Strike Commander but The Origin's staff makes for a solid substitute due to its similar aesthetic.
It's possible that a new pickaxe, and even some alternative appearances, will be added to the skin before the end of June though nothing has been announced yet.
As usual, Fortnite Crew members will also receive 1,000 V-Bucks on their renewal billing date.
The Fortnite Chapter 3 Season 2 finale event, Collision, is currently set to begin on June 4th at 4PM ET. A countdown timer is now live on the game's main screen which should help players in different time zones plan ahead.
All players who log into Fortnite on June 4th at any time after 8AM ET will receive a free loading screen wallpaper and lobby track.
After more Fortnite news? Follow us on Twitter, Pinterest, and Facebook.