With yesterday's game update, a massive countdown timer has appeared both on the main Fortnite lobby screen and within the game itself above a new green UFO near the center of the map.
While little has officially been revealed about what the countdown is counting down to, a variety of leaks from reliable tipsters on Twitter have pieced together some main points.
Using a combination of game code analysis and personal Epic Game sources, it appears that the upcoming event which will begin when the countdown finishes will feature the massive mothership either blowing up or abducting the coral city location in the upper-left corner of the map. That area will then be updated with a new purpose, possibly a base for the secretive IO organisation, and other points of interest may also be redesigned in the process.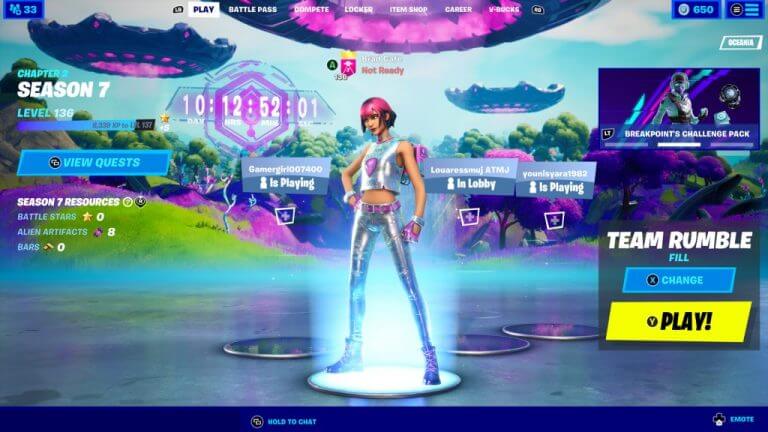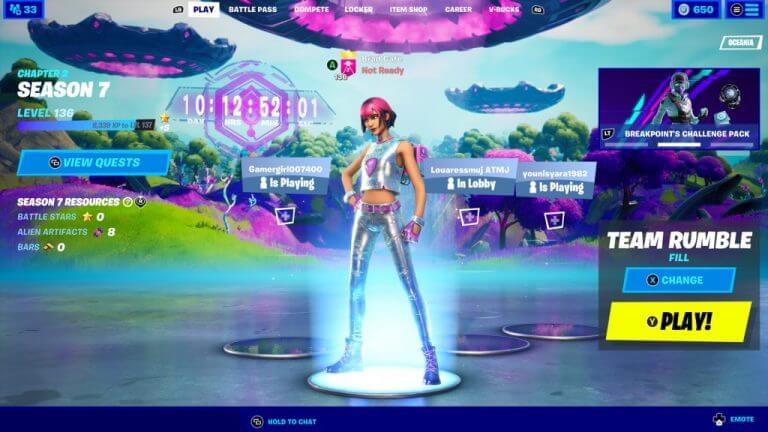 Some hints of some kind of alien queen have also discovered by leakers though it's unknown if this character will debut during this event or afterwards.
New effects for the Mothership's POI abduction phase!#Fortnite #FortniteLeaks pic.twitter.com/izoTUSO6dp

— Endymion (@EndymionFN) July 27, 2021
Fortnite Chapter 2 Season 7 is set to run until mid-September which gives the alien invasion storyline a lot of room to evolve and change.
Almost nothing is publically known about the upcoming Fortnite Chapter 2 Season 8 though it will likely include some Halloween content given that it should run throughout all of October and at least half of November. Fortnite Chapter 2 Season 9 is expected to include some winter and Christmas items and events while Chapter 2 Season 10 in early-2022 could radically alter the game given how Chapter 1 Season X blew up the entire map and replaced the game with a digital black hole for several days.
Which upcoming Fortnite event are you excited for? Share your thoughts with the community in the comments below and then follow us on Pinterest, Twitter, and Facebook for more gaming news.