Editor's note: With the event taking place in just a few days, this post has been republished with updated information on the Lumia 950/XL, Lumia 550, and the Surface Pro 4.
On September 14th, Microsoft announced its long-awaited Windows 10 devices event for Tuesday, October 6th in New York City. Here's what we can reasonably expect from the event:
Surface Pro 4
Even though the Surface Pro 3 seems to be making inroads in various niche markets, the device itself is still hampered by poor scheduling on Microsoft and Intel's part. The third generation Pro is arguably a half-baked device. The Surface Pro 3 is sporting a new, larger, thinner, and lighter chassis designed to take advantage of Intel's more efficient 14nm CPUs. However, the device was forced to use the same Haswell-generation internals as the Surface Pro 2 due to unforeseen delays in Intel's transition to the smaller node architecture. A result that left the Surface Pro 3 appreciably slower than its predecessor. The new chassis of the Surface Pro 3 was not designed to adequately cool the older, less efficient hardware, causing the CPU to throttle routinely during heavy usage.
The Surface Pro 3 ended up being a critical and financial success despite this glaring flaw for some and became a testament to just how well Microsoft has nailed the hybrid formula. As the Apple's iPad Pro reveal received a lukewarm reception, the unveiling arguably ended up being a huge Surface advertisement; this is Microsoft's greatest opportunity to light the portable computing world on fire.
Here's what to expect from the Surface Pro 4:
Two sizes, 12 and 14 inches – I have my doubts on this rumor, as I see no strategic reason to offer a 14-inch version (even speaking as an illustrator). The source about a larger Surface tablet comes from the notoriously unreliable DigiTimes. Still, everyone seems to believe it's happening, so it's worth mentioning.
New internals from Intel's Skylake platform – this is almost guaranteed. The real question is how Microsoft will divvy up the variations? Fan-cooled Core i5 and i7 versions are practically a given. It is, however, possible that the lower tier i3 could be replaced with a fan-less Core M.
Same or similar chassis – Microsoft has confirmed that the next generation Pro will be backward compatible with the current Pro 3 dock to solidify enterprise investments. From an engineering perspective, this makes perfect sense as the chassis is finally getting its match with hardware.
Better battery life and performance.
Improvements to stylus technology – this is especially important given Apple's recent Pencil announcement, at least from a marketing perspective. I have my doubts that the $99 Pencil is a worthy competitor to the Surface Pen, but the Surface Pen does have flaws that they've acknowledged, and that should be addressed.
This huge rumor claims the Surface Pro 4 will have an ultra-thin bezel, similar to the XPS 13. We'll just have to see if this one pans out.
New Lumia flagship devices: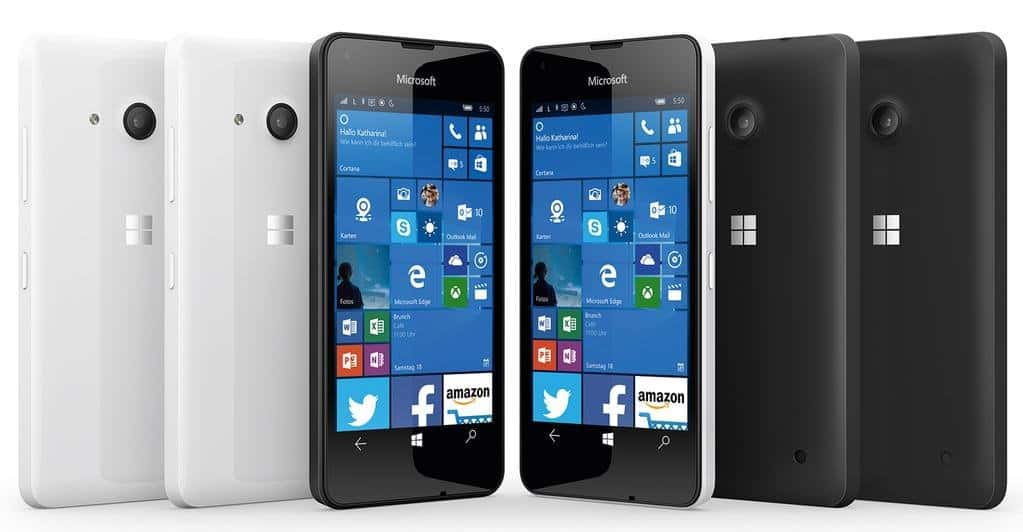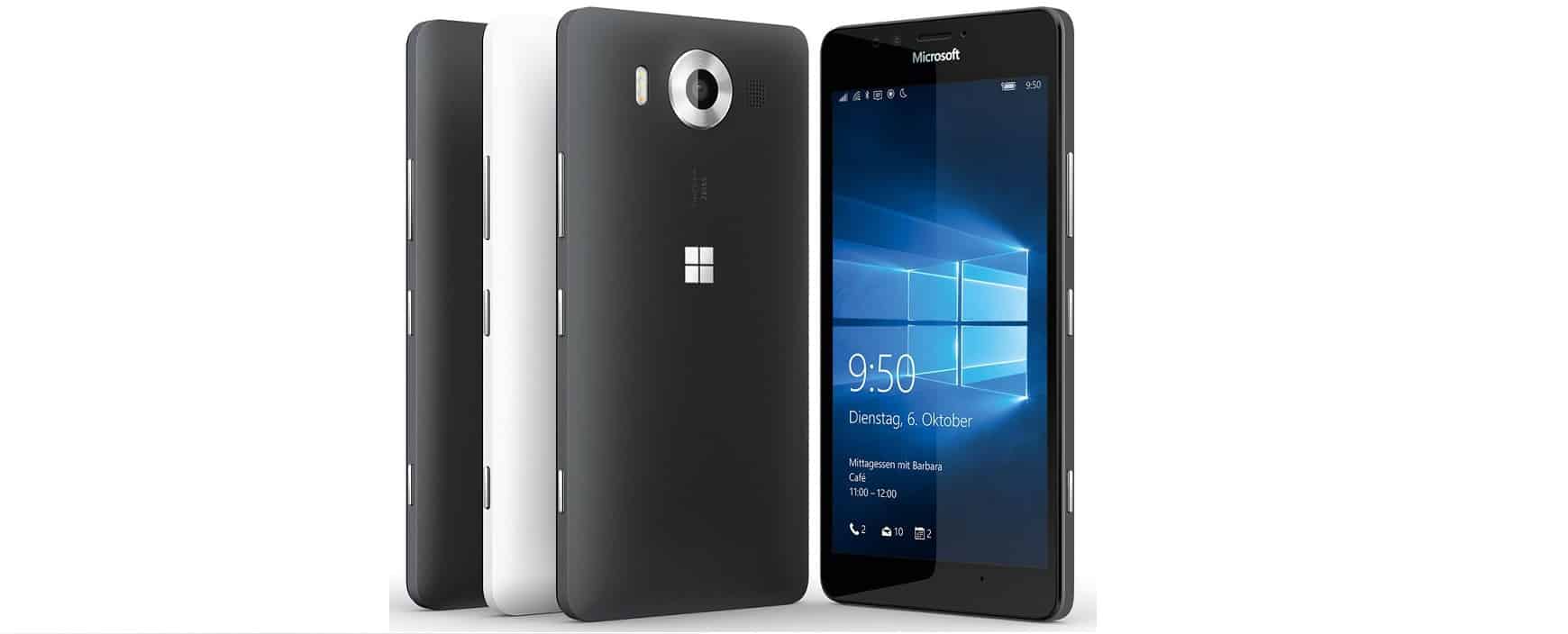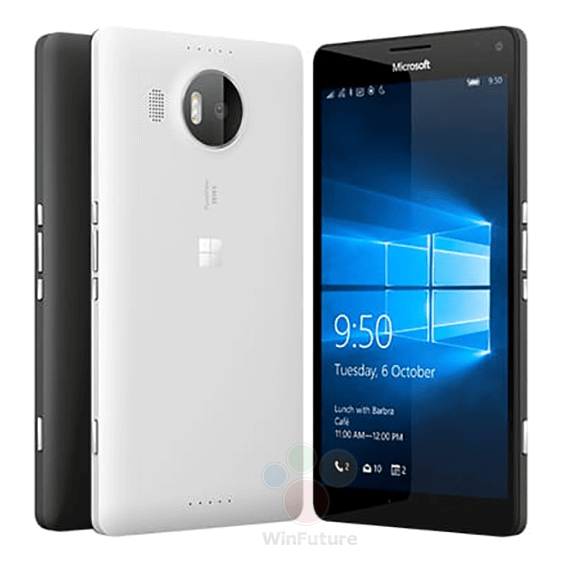 Being a Windows Mobile fan can be tough at times. Nowhere is the struggle realer than with Windows Phone. Microsoft has not offered a new flagship phone for nearly two whole years: an eternity in the cutthroat computer tech world. With the seemingly endless shortcomings from the platform such as fragmented updates, constant rebranding, and weak 3rd party apps to name a few, even the most diehard of fans couldn't be blamed for having their faith shaken.
Arguably, this is Microsoft's last chance to impress with its mobile platform. Microsoft desperately needs to knock this one out of the park. The upcoming mobile phones are an extension of its reworked 'One Windows' effort and 'mobile-first, cloud-first' strategy. I also see it as an apology for the all of the "under construction" labels they've subjected us to over the last two years.
Here's what to expect from the alleged Lumia 950:
Matte White, black, or blue polycarbonate body
5.2-inch WQHD (1440×2560) OLED display
Snapdragon 808, 64-bit Hexa-core
Iris scanner (infrared) for Windows Hello
3GB of RAM
32GB of internal storage with a microSD card slot
20MP PureView rear camera
5MP Wide-angle front facing camera
3000 mAh removable battery
Qi wireless charging with flip cover
USB Type-C
And the 950 XL:
Matte White, black, or blue polycarbonate body
5.7-inch WQHD (1440×2560) OLED display
Snapdragon 810, 64-bit Octa core
Iris scanner (infrared) for Windows Hello
3GB of RAM
32GB of internal storage with a microSD card slot
20MP PureView rear camera with triple LED flash
1mm silver ring inside the circumference of the black camera pod
Aluminum side buttons
5MP Wide-angle front facing camera
3300 mAh removable battery
Qi wireless charging integrated
USB Type-C
Here are the rumored specs of the Lumia 550:
5-inch HD display with Gorilla Glass 3
Unspecified quad-core Qualcomm Snapdragon
5MP rear camera with LED flash
2MP front camera
8GB storage with microSD support up to 128GB
1GB RAM
I also wouldn't be surprised to expect there to be stylus integration with N-trig based Surface Pens. Also, expect these to be the first devices that support Windows 10's continuum feature, alongside the Acer Jade Primo.
Microsoft Band 2
Microsoft has also confirmed that it is working on the 2nd generation of its fitness band devices. There are currently no substantial details on what to expect, but I see no solid reason not to anticipate the following:
Thinner, lighter, less bulky design – a frequent complaint from first-generation owners.
Longer battery life.
Better integration (if not the outright installation of) with Windows 10 APIs and SDKs.
Our very own Kellogg Brengel has also written a excellent editorial on what Microsoft should do with it's upcoming health device. Leaked images of the Band 2.0 also hit the internet last month, which you can check out below.


Windows 10 Mobile
The October event is also right around the time Windows 10 Mobile is expected to be ready for release. Don't be surprised if Microsoft decides to do something cheeky, like release the Windows 10 Mobile on October 10th. See? Get it? 10/10! No matter which side of the pond you're on! I'll quietly hide in the corner now.
It's a virtual guarantee that upcoming Lumia flagships will feature Windows 10 Mobile as it's OS. It simply can't be any other way.
Microsoft's counterattack
Perhaps most surprising about these devices is just how well Microsoft's been able to keep everything under wraps. Aside from the vaunted @evleaks leaks, we don't have much go to on. Microsoft's level of secrecy seems to be a stark contrast to Apple's inability to keep anything close to the vest these days. Much kudos to Microsoft's information control. The biggest ramification for this is we can expect to be wowed and dazzled by this upcoming event.
Microsoft has now given itself a real chance to send a message to the entire computer industry that it's ready to play on the big stage. That new message should be, it's done being "under construction".
Unlike previous reveals, which have been attached to other big events such as Build or major international computer tech conferences, October 6th will perhaps be the largest single hardware reveal we've ever seen out of Microsoft. That alone should be a sign that we're in for quite the treat — we're sure Microsoft has some hidden surprises up their sleeves.
We're just a few short days aways from the big event. Don't forget to bookmark our #Windows10Devices event page here.