Over the weekend, Microsoft updated the Edge app on iOS, adding a new dark mode theme, sign-in fixes, and much more. Great to see that Microsoft is working on improving the experience of the app, and adding in new features, even after its initial beta release just about a month ago. Anyway, here is what you need to know about this latest update:
Sign in – you should be able to sign in now and with the added layer of security using two-factor authentication, you'll be able to sync your passwords. Please try out password sync and let us know what you think.
Scrolling on new tab page feed – we did our best to make it buttery smooth!
Localized version of the experience in french and chinese languages. More languages are coming soon!
Improved integration with voiceOver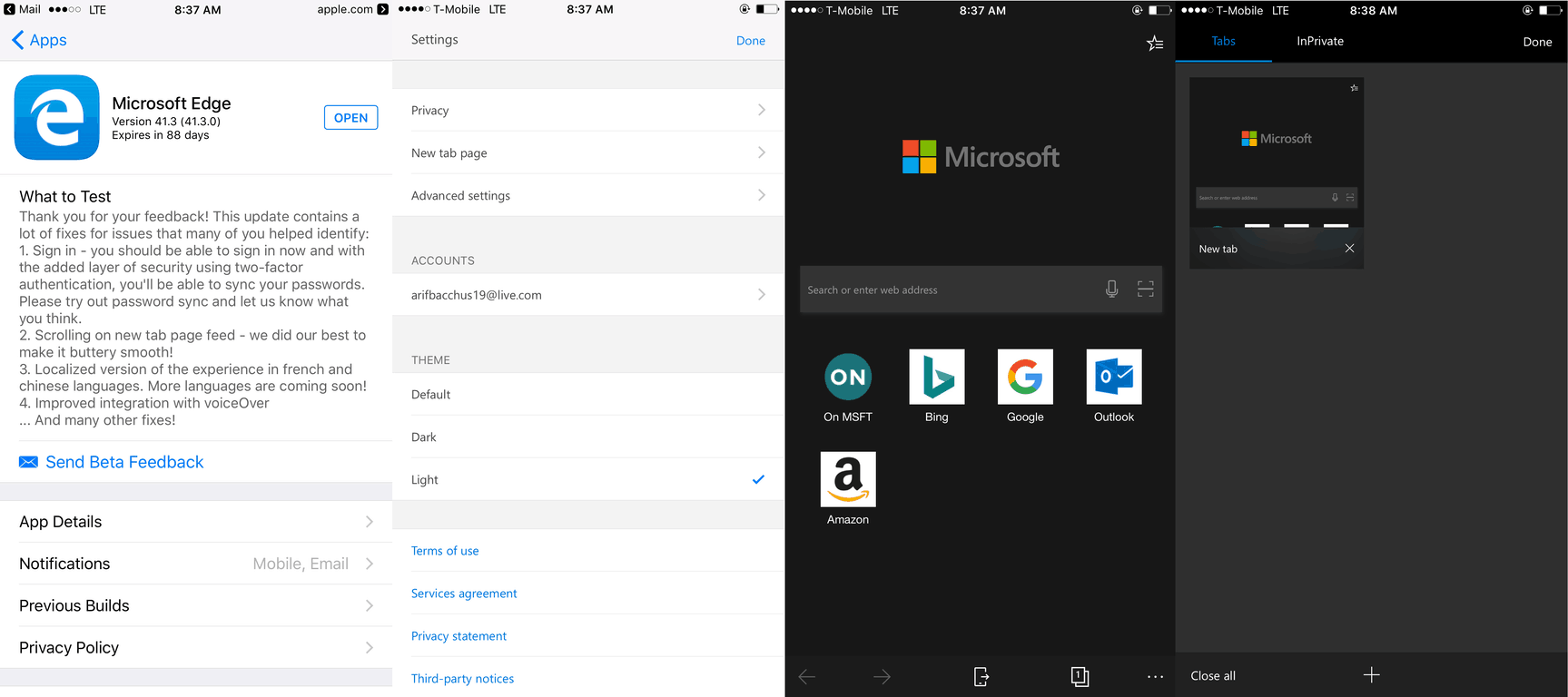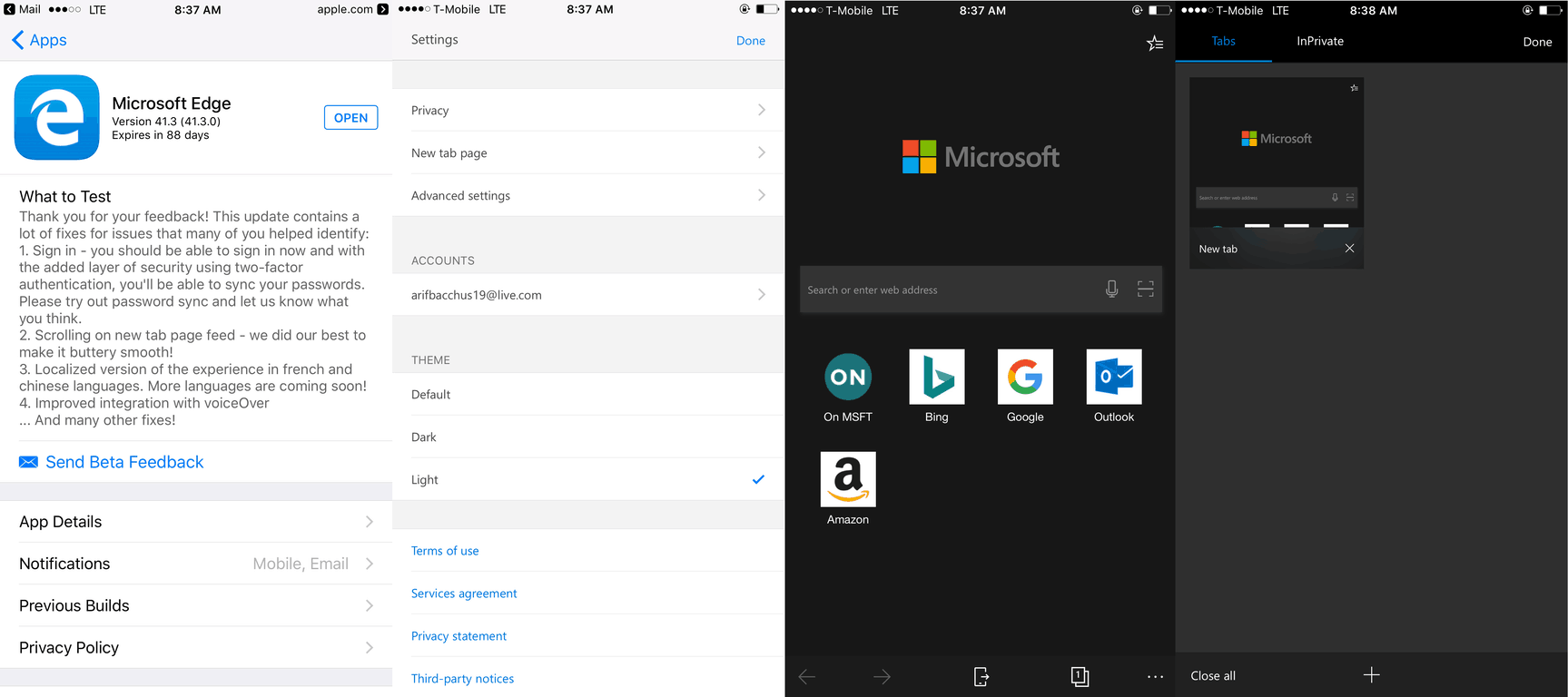 Although the changelog does not mention it, this update also adds a dark mode theme option under the main settings menu. We've included a screenshot above, and it's pretty sleek looking, so be sure to update now and check it out. Edge on iOS was previously updated three weeks ago, picking up battery life improvements, so this latest update is definitely a step towards a more stable app.