Starting at $149.99
CZUR is pivoting, in a big way into the content creation sector with its newest book and document scanner, and the Fancy Pro is an excellent first step.
Customarily, CZUR is better known for its professional document scanner technologies that help transfer analog to digital for enterprise. In the off chance you happen to have a CZUR scanner model that's being used outside of the traditional business set of use cases, these scanners have also been known to be great at restoration efforts to retain old images, journals, notes, letters and more.
However, with the CZUR Fancy Pro, we're witnessing the company expand its core competency of document scanning while also delivering a tool to help customers create more than copies of data.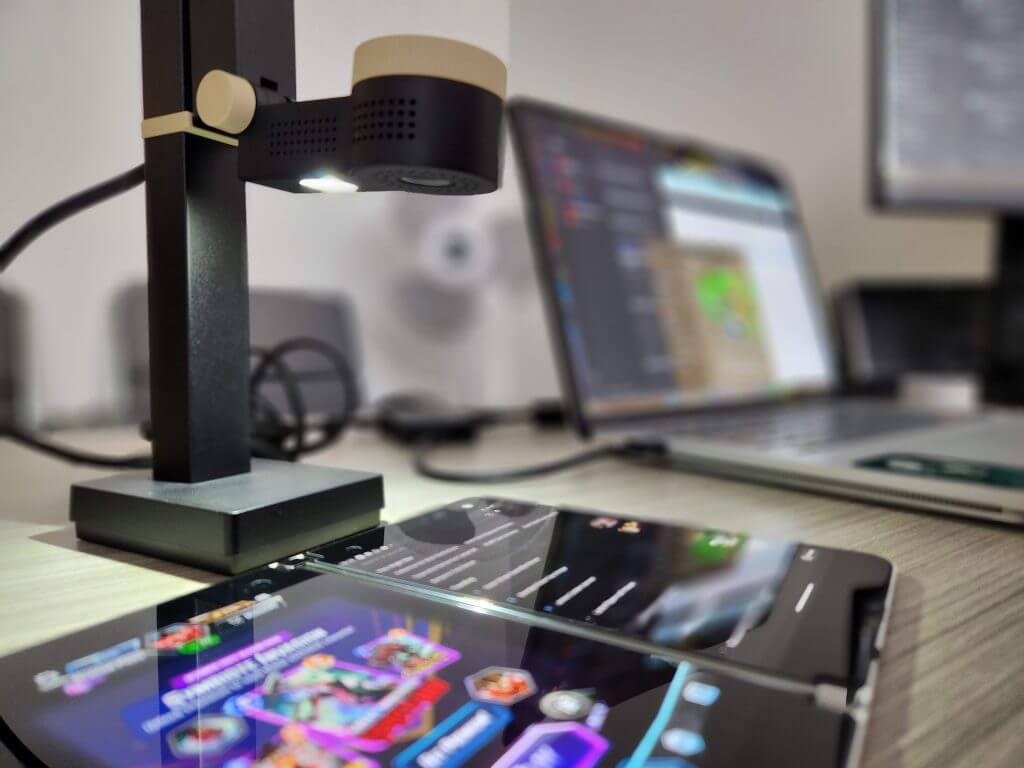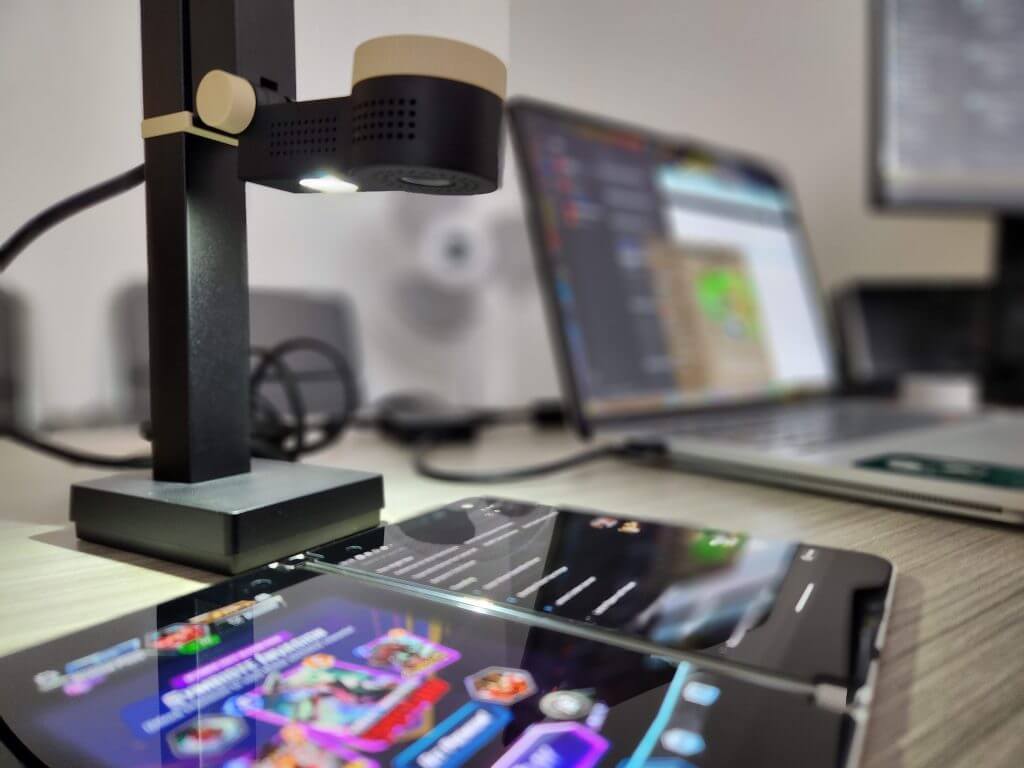 With the CZUR Fancy Pro incorporating a 12-megapixel webcam that can produce up to 330 DPI resolute images or videos and an adjustable height and transformable arm, customers can now use the Pro in five modes that include online teaching, video meetings, live streaming, traditional scanner as well as a traditional document camera.
Look and Feel
The CZUR is an ultra-lightweight product akin to a desk lap for some. The base of the Fancy Pro is small but heavy enough to make sure the camera on top doesn't topple the entire scanner over. The rest of the body feels like it's made of aluminum or some other lightweight metallic material, but the entire package feels sturdy and well built.
The height and positioning knobs as well as the camera-button ring are accented in an off-white or Champaigne color that really pops against the understated black framing. When fully extended, the Fancy Pro stands roughly 2ft tall but with its uniformly constructed body it can be easily transported or find a nestled home on most desks.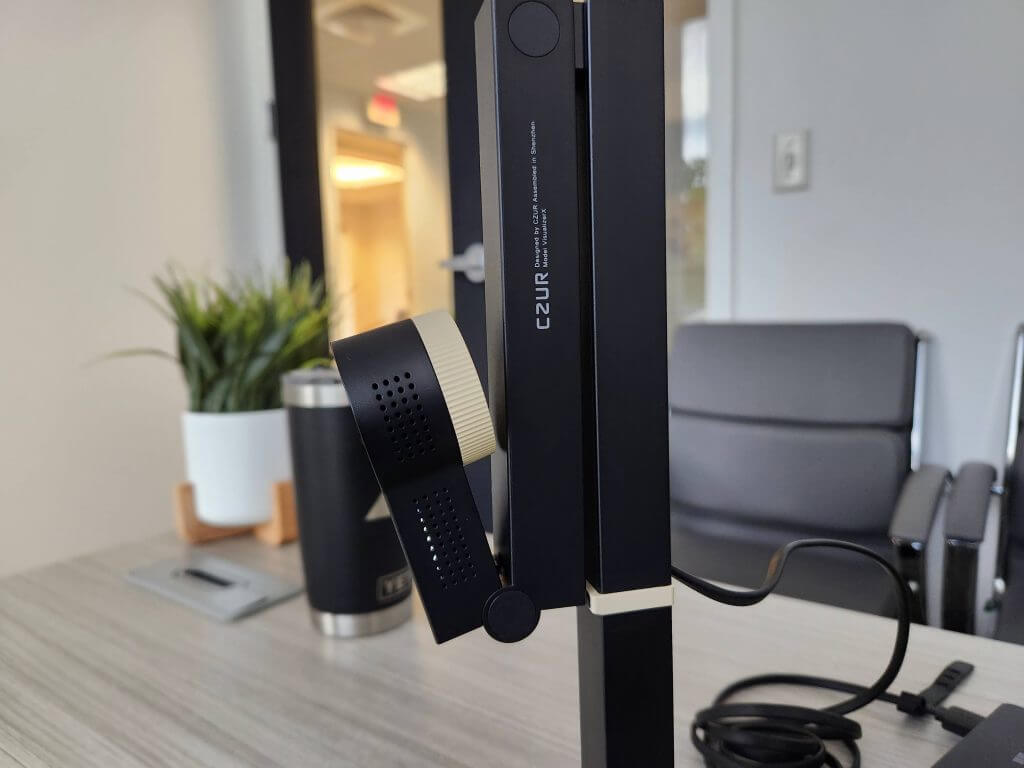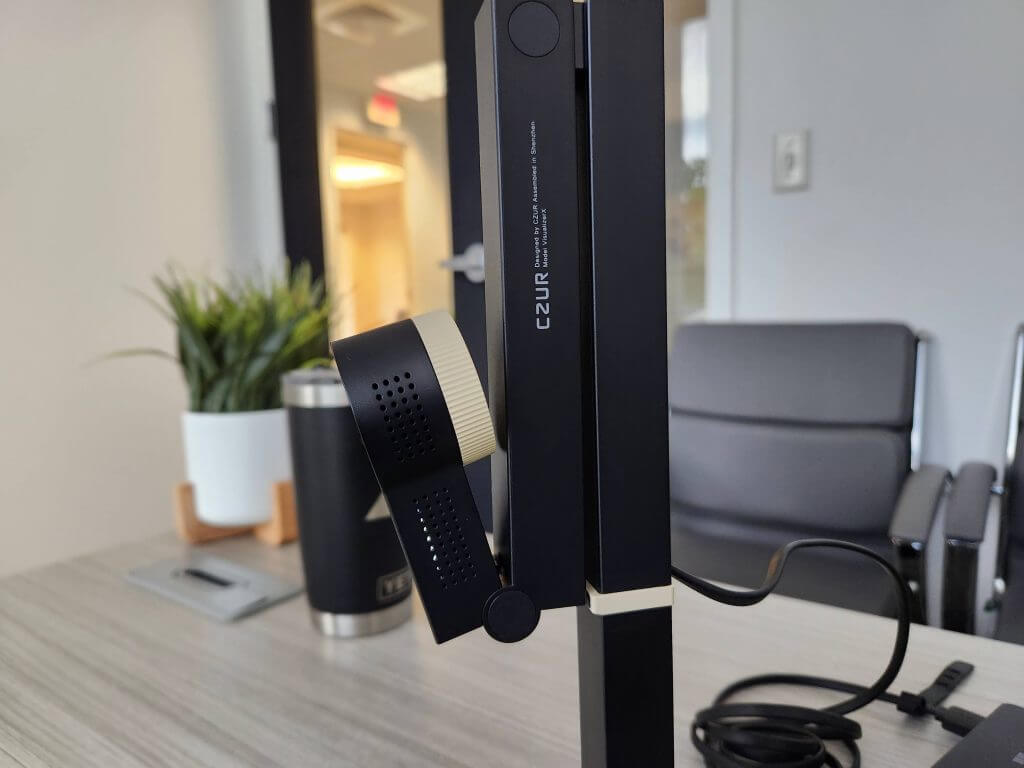 A top the webcam and light are the manual controls (which are digitally mimicked in the app for Windows) are tactile and stiff.
Out the box the CZUR comes assembled, so no fumbling with Allen wrenches or constructing manuals. In addition to its user-friendly out-of-box experience, downloading the necessary software to pair the Fany Pro's webcam to a PC or Mac was also relatively easy and painless. I would have preferred a USB-A prompt like other devices receive when first trying to connect Windows to let me know that the Pro is functional but not working.
The tiny paper manual that accompanies the packaging was straightforward and helped in directing me to the software download page to get the camera software necessary to begin using the camera on Fancy Pro.
Specs
CZUR Fancy Pro Scanner & Webcam
Size and Weight
Length: 265mm
Height: 303mm
Width: 66mm
Weight: 0.8kg
Model
Fancy Pro
Product Type
Smart scanner
Sensor
CMOS
Color bit depth
24bits
Camera
Pixel: 12M
Video streaming format: MJPG
Resolution: 4000*3000
Slide lights
Yes
Scanning Materials
Documents, Books, Magazines, Forms, Invoices, Certificates, Business cards, and Sculpture object
Export Format
JPG, PDF, Word, Excel, TIFF
PC-Scanning
4k@15Fps
Color
Black & Beige
Ports/Slots
USB2.0 high speed
System Support
XP, Win7/8/10, 32/64bits, macOS10.11 and above

What's in the box

Fancy Pro Scanner
USB-A to USB-C converter
User Manual
Performance
The Fancy Pro is a self-contained unit that is powered via a USB connection to either a dock or computer and lacks any form of wireless connectivity. While some might view the lack of an independent power source and wireless connectivity as negatives, I see them as pluses. The power design of the Fancy Pro means there is one less electronic device I need to remember to charge or pack batteries for as well worry about Wi-Fi or Bluetooth drop out while in the middle of scanning or streaming video content. However, I do understand the convenience factor incorporating wireless connectivity and discrete battery options offer.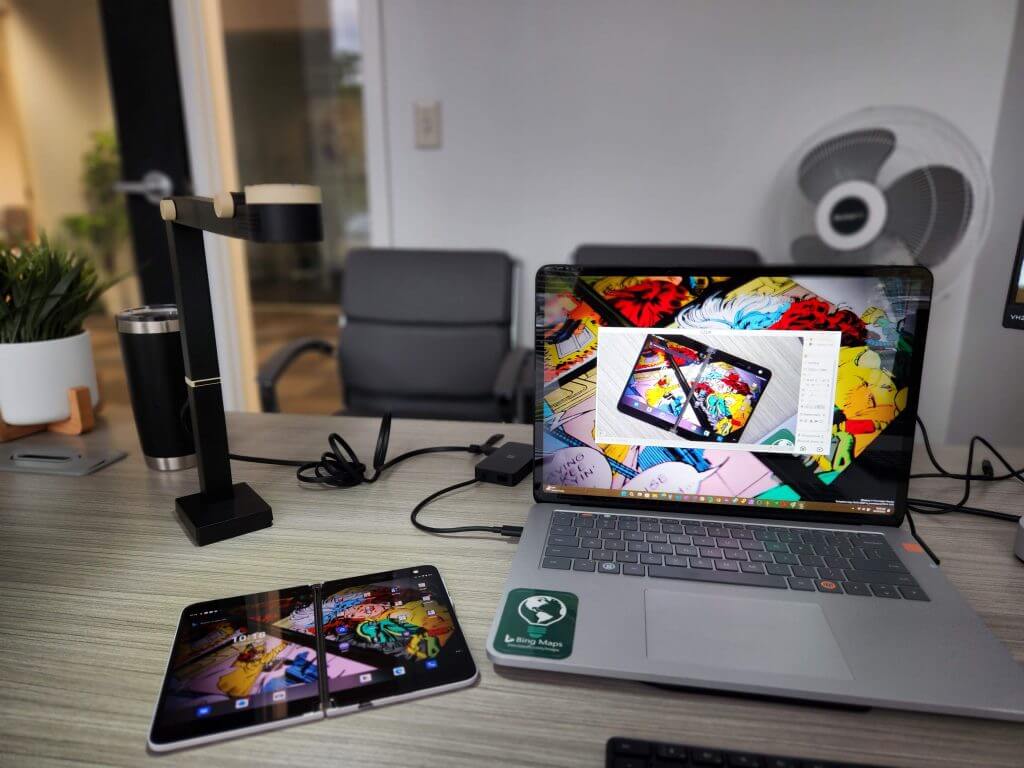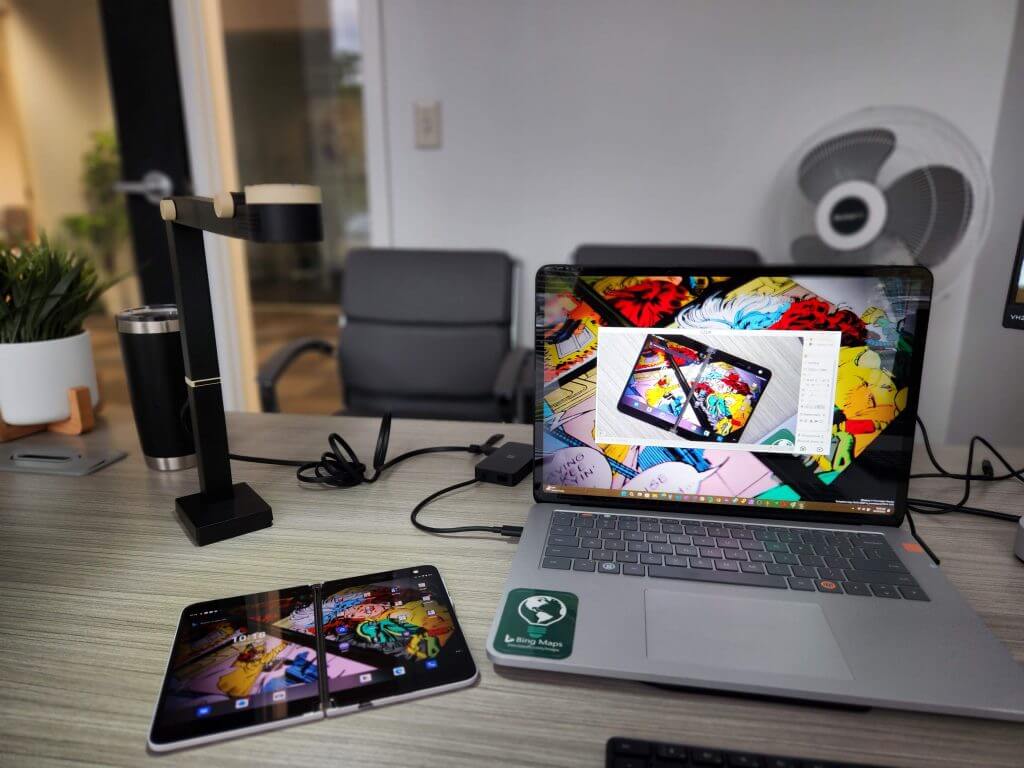 Fortunately, the downloadable Fancy Pro management software is straightforward (albeit slightly dated looking) and intuitive to use. Users can control all aspects of the Fancy Pro from export formats to manual focus by using the accompanying software for the Fancy Pro.
The patented CZUR curve-flattening algorithm is onboard for the Fancy Pro which helps map and fill in curve gaps when scanning items such as books and magazines to present a more seamless image capture. Curve detection on the CZUR has been slightly improved on the Fancy Pro and has smoothed out copies previous generations have traditionally struggled with.
Other tricks implored here by CZUR's Fancy Pro include tilt adjustment, auto-cropping, scan when page is turned detection, hole-punch filling, bar code and QR code recognition, damaged page repair, adjust by text direction, multi target paging, watermarking, and PDF batching.
The professional grade camera on the Fancy Pro can easily scan images in under 2 seconds and the adjustable arm allows customers to scan A3 or 11 by 17-inch images or documents and capture them at up to 330dpi. The downloadable software for the Fancy Pro connects to several PC platforms to enable quick sharing of scan documents to services such as Office 365, Teams, Adobe, and more.
There is also a mobile app for the Fancy Pro to help manage content on the go.
As far as its pivot to content creation, the webcam portion of the Fancy Pro utilizes CZUR's Visualizer technology to present 4K level video capture combined with onboard mics for audio. There webcam itself can rotate 90-degrees for better social media formatted streams and videos.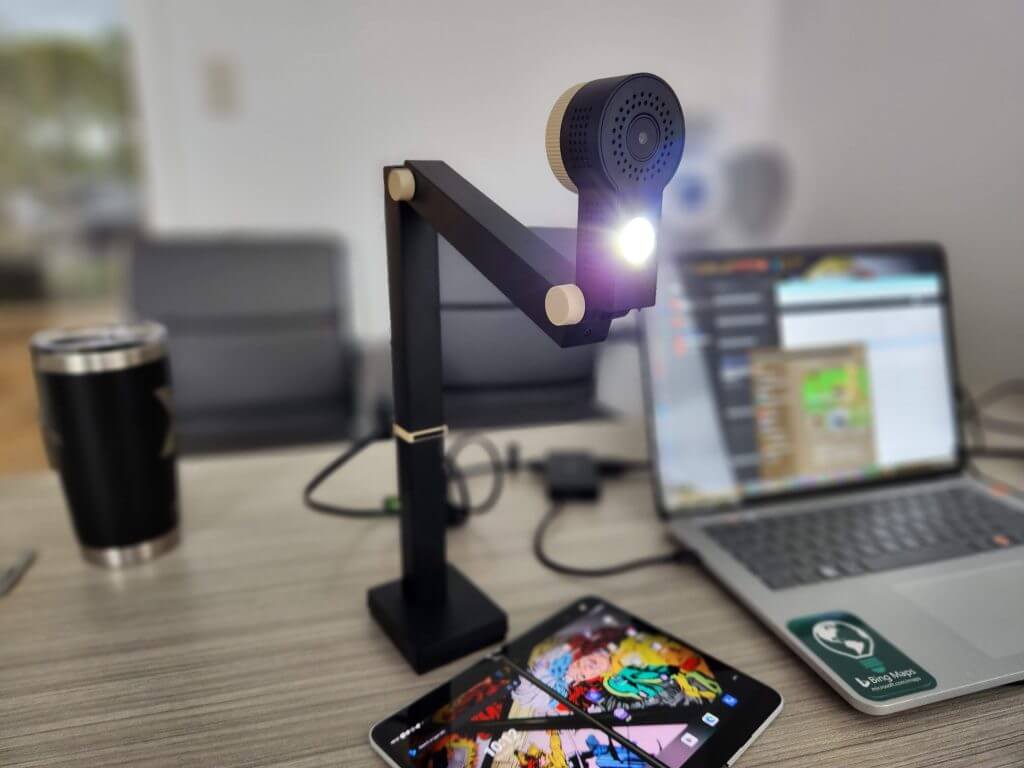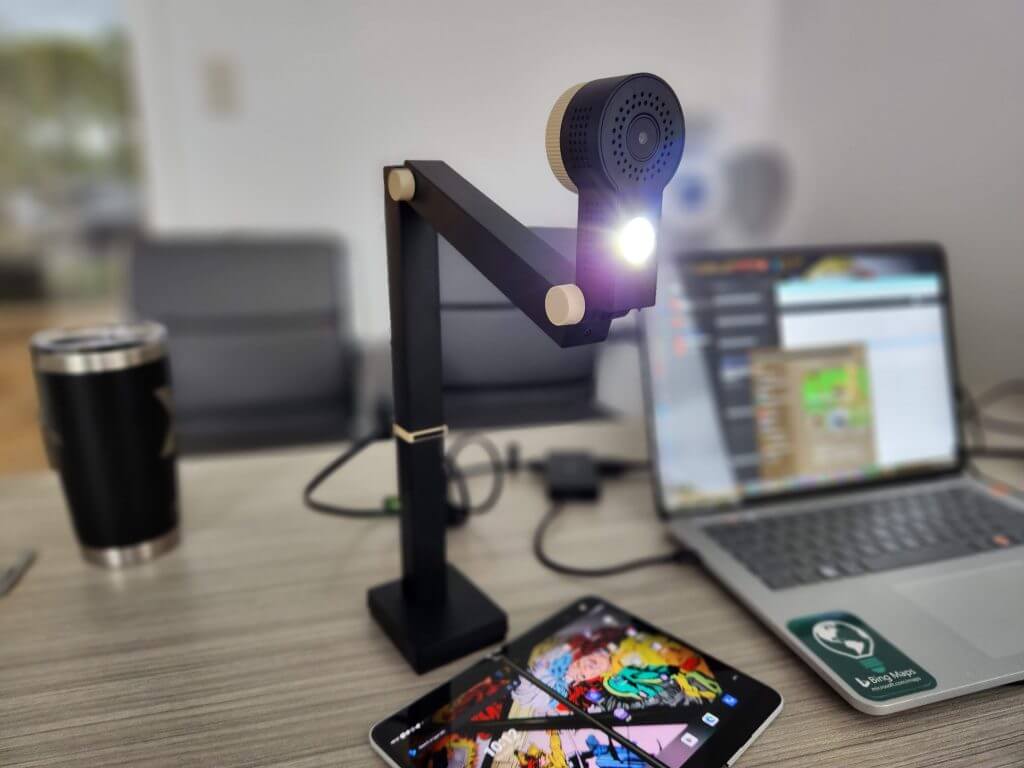 The camera is a great utility for anyone needing to present without having to fumble with their main conference camera, or for anyone looking to get into streaming content such as makeup, design, music or cooking tutorials, unboxings and product reviews, or simply hand modeling.
When using the camera paired with the CZUR Video Presentation software, I was able to create videos that made use of content masking, multi-camera picture-in-picture recordings as well as snagging photos from video conference calls and providing real-time annotations with friends as we brainstormed podcasting ideas.
After a month of review, I haven't had any issues with CZUR Fancy Pro. Due to is wired connectivity, it's been a seamless plug and play experience each time and even through various Windows Insider builds where drivers and cached app data gets mixed up or goes missing, the Fancy Pro has reconnected to my Surface Laptop Studio every time.
Summary
I have very few notes for the Fancy Pro as it delivers on each of its stated goals. It's not quite a DSLR and rig replacement for more professional streamers or YouTube content creators, but for anyone with a small office who is looking into saving money while getting started as a content creator, this scanner is a great option. Not only are the added video features easy to use but at the end of the day, the Fancy Pro is still an exceptional scanner which makes office work such as same day signature delivery, document management, file restoration, and digitizing effortless.
The Fancy Pro is the seventh successful scanner from CZUR and is set to launch on Indiegogo on October 26th with crowdfunding efforts scheduled to end November 26, 2022. I would suggest trying to get a Fancy Pro while they remain relatively inexpensive.