If you think that Microsoft could have been bolder with the UI and UX of Windows 10, a Canadian team of developers may soon allow you to customize the operating system in more ways than you can imagine. Customatic, a Windows 10 add-on designed to make the OS look and work the way you want, is currently under development and the team has opened a Kickstarter page to ask interested users to help them complete the project (via Windows Central).
This is what the team had to say about their purpose:
As newer Windows versions get released, users get less and less ways to customize the look and functionality of their PCs. Customatic is here to solve that. We are not only bringing features that PC users have been longing for a long time but also new and amazing ways to change your system's behavior and look to your heart's content.
According to the Kickstarter page, it seems that Customatic could offer very powerful customizations options such as a set of cool themes that can satisfy your Windows 7 or even Windows 98 nostalgia. The add-on would also let you design your own theme with a Theme Editor.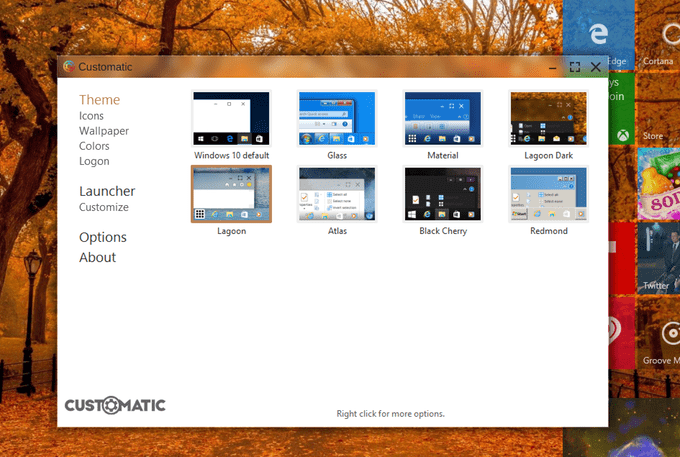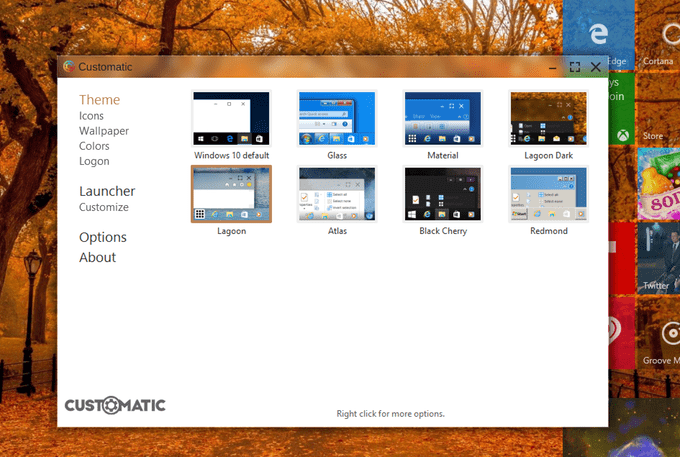 More interestingly, Customatic would also bring Windows 10 Live Tiles to the desktop, with the team explaining that "it seems natural since Live Tiles are the replacement for the old desktop widgets." We imagine that a lot of Windows 10 users would enjoy this feature:
Additionally, Customatic would feature App launchers that users would also be free to create themselves. "These can look anything like the classic Start Menu, a Start Screen or completely new configurations that you can create or download," the team explained.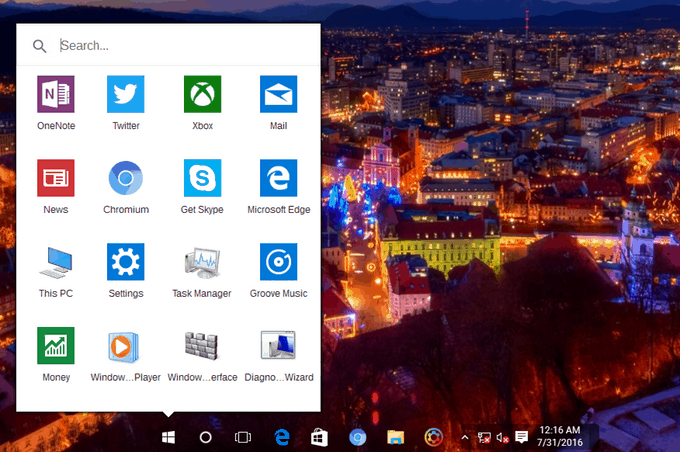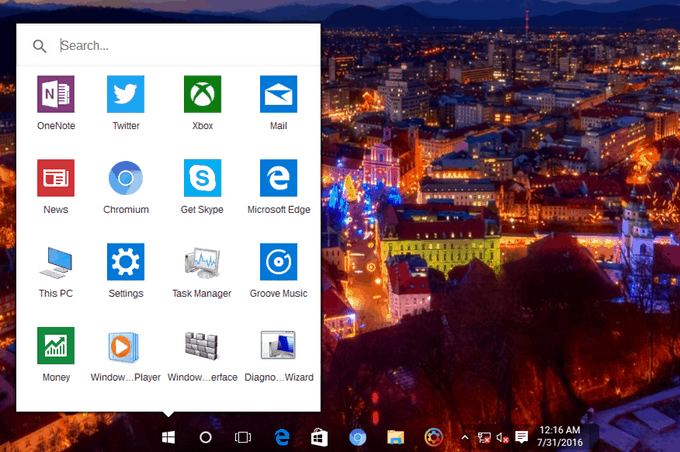 If you're wondering if Customatic's powerful customizations feature could harm your PC's performance, the team is saying that the add-on is actually a lightweight tool:
Our team has been using Customatic for a long time. It is extremely lightweight and it doesn't load unnecessary libraries into your apps, change any system files, or add any noticeable performance hit. We are making sure it is as stable as it can get, so you can focus on your apps and less on the system's annoyances.
The team is currently seeking $6500 CAD to complete the project, and 66 contributors have already offered $1140 CAD. As the developers explained, "we want to make sure we get the funding to finish development on Customatic so we can deliver our very best, cover software development-related costs and have funding left to deliver constant updates to support newer Windows versions given the current nature of Windows updates (one major update every 8 months, or so)."
If you're ready to help, you can give $10 CAD or more to get the final version of Customatic (including all future updates) when the add-on will hopefully be completed in September 2016. We invite you to check the Kickstarter page over here and sound off in the comments if you think Customatic could become a must-have for Windows 10 power users.