Wunderlist, the task manager app that Microsoft acquired back in 2015, has lost its existing integration with Cortana this week. As noted by Windows Central, Cortana users who previously connected their Wunderlist account to the digital assistant should start seeing notifications telling them that Cortana can no longer sync lists with Wunderlist.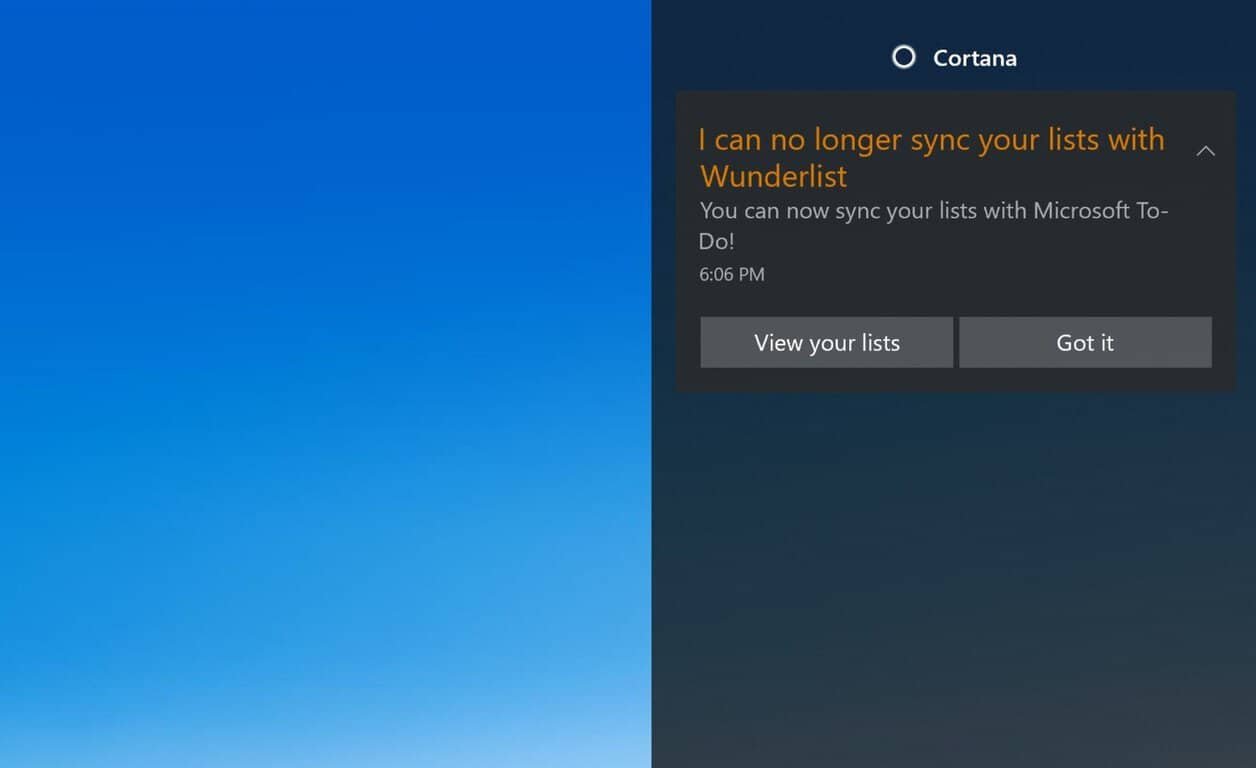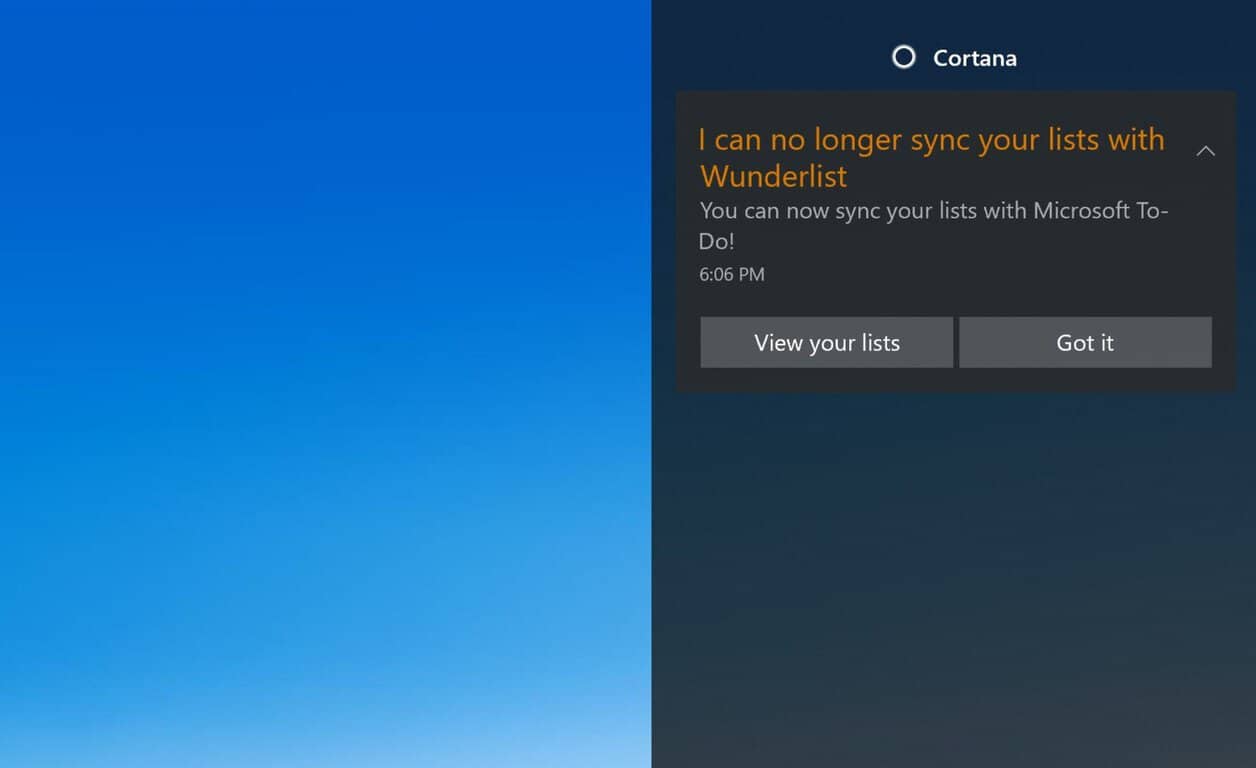 The Cortana notifications also highlight the new integration between the digital assistant and Microsoft To-Do, the new task manager app that Microsoft created from scratch to replace Wunderlist. Microsoft To-Do has now become a key productivity app for Microsoft, especially since it now integrates with Outlook tasks and Cortana reminders.
"Wunderlist and Wunderlist Pro will eventually be retired, but not before we incorporate your valued feedback and the best elements of the Wunderlist experience into Microsoft To-Do," the Wunderlist said two years ago following the launch of Microsoft To-Do. Microsoft has yet to announce when Wunderlist will cease to exist, but Microsoft To-Do already seems to be a superior product. Indeed, To-Do is now able to display recent flagged emails, and the Redmond giant is also working on an integration with Microsoft Planner.