As Intel is currently facing increasing competition from AMD and Qualcomm, the company made several important announcements at Computex in Taipei this week. The first 10th gen Intel Core processors are now shipping to PC OEMs, and the chip maker also shared more details about its Project Athena innovation program this week.
With Project Athena, Intel is trying to push forward the ultrabook category it helped create years ago, but the company is also looking to be a trendsetter by showing off its own forward-thinking PC prototypes. You may remember Intel's Tiger Rapids prototype from last year, a foldable PC with an electronic paper display on the right side, but Intel came up with a much more ambitious PC concept this week.
The Verge got an exclusive look at Intel's Honeycomb Glacier, a gaming PC prototype with a second screen and a pretty impressive double hinge. What's unusual about the hinge is that it can lift both the main 15.6-inch 1080p primary screen and the 12.3-inch 1920 x 720 secondary screen up when the laptop is in use.
Intel is so proud of this hinge that it wouldn't let us take pictures or video or the internal mechanism, but it works like this: When you lift the screen, it'll automatically stay propped up to any angle of your choice thanks to a mechanical one-way roller clutch, and you press a little black button on the left side to disengage that clutch when you want to fold it down.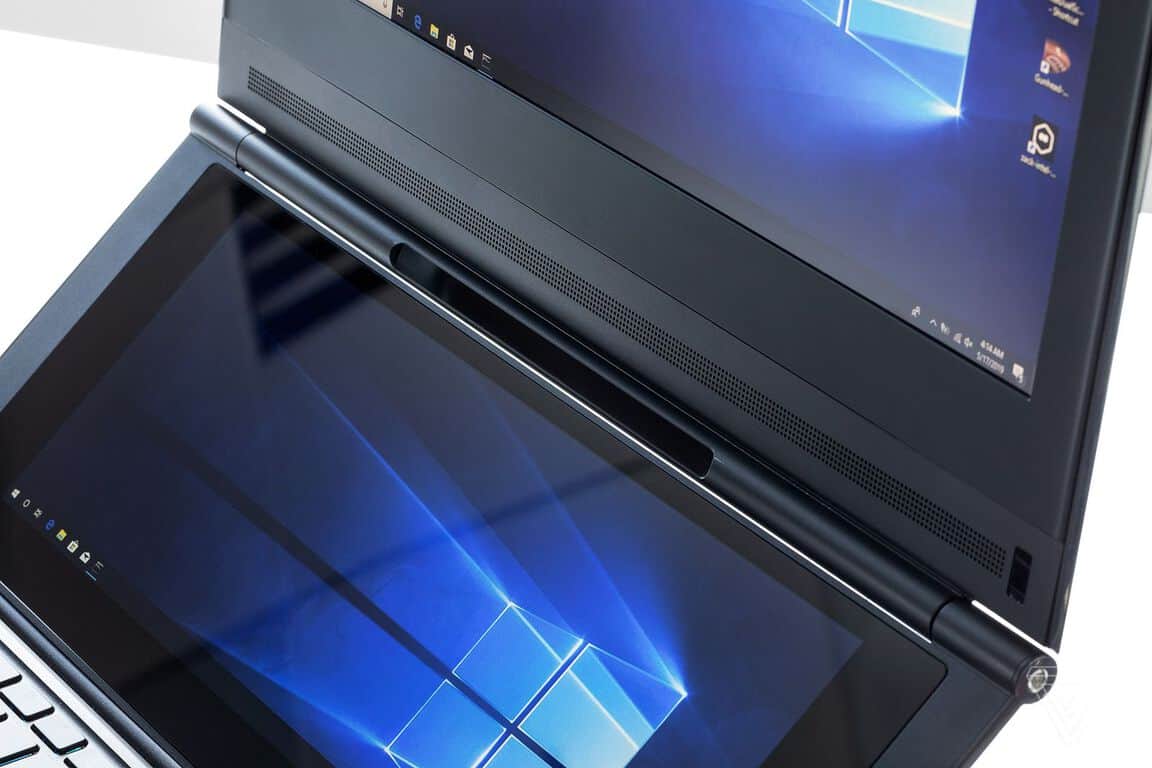 Intel's double hinge isn't a gimmick as a custom-designed cooling system helps to keep the laptop well ventilated when the two screens are up, and Intel also integrated a Tobii eye-tracking camera in the second hinge that should make interactions with the second screen more seamless. "Mind you, the software feels super early and has a couple bugs, but being able to simply look at a chat window and instantly start typing feels like the future," noted The Verge.
Intel won't try to compete with other PC OEMs anytime soon, but the chip maker still has an enormous influence on the PC market. It remains to be seen if the company can help to make dual-screen PCs become mainstream, but this Intel latest prototype has already succeeded to make 2-in-1 PCs pretty ancient.