Google's Chrome OS team is testing out a way to bring Microsoft 365 integration to Chromebooks later this year via its Beta Tester Community.
According to the Chrome OS Beta Tester Community forum notes, Chromebook testers will be able to use the suite of Microsoft 365 apps such as OneDrive, Microsoft Word, PowerPoint, and Excel via Progressive Web Apps.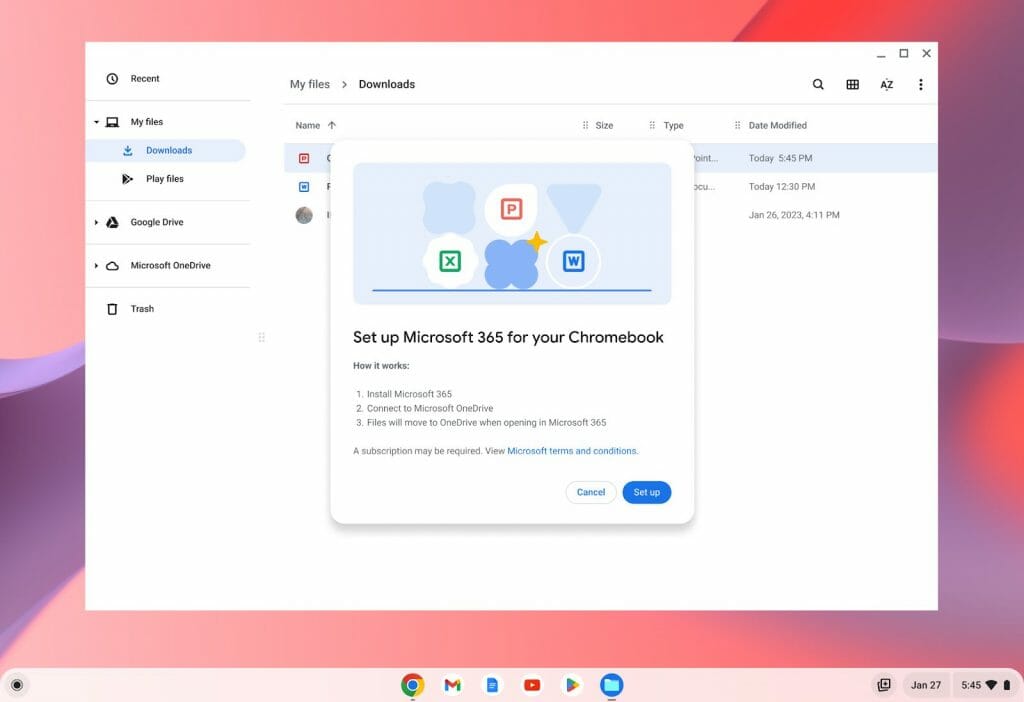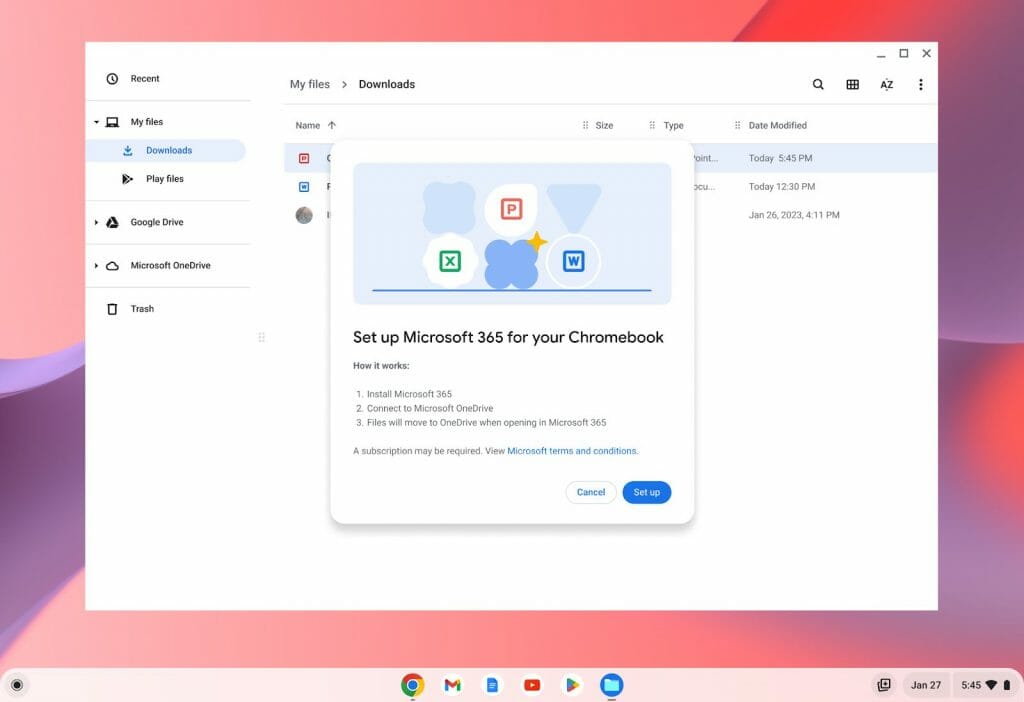 While most Chrome users can already accomplish a version of this sort of integration through standard install processes, it seems Google is looking to make this upcoming integration a bit more seamless of an experience where file share becomes native.
Users will be offered a guided setup experience that takes them through the process of installing the Microsoft 365 web app and connecting Microsoft OneDrive to their Chromebook Files app. Files will be moved to Microsoft OneDrive when opening in the Microsoft 365 app.
The new M365 integration in Chrome OS will tie the Microsoft OneDrive app to the Chrome OS File system as well as natively open the PWA versions of the Office apps instead Google Docs. It remains to be seen if the Google team will add the automatic sync option to documents shared between the File system and OneDrive.
Via: Thurrott.com