A report from SimilarWeb has shown a decline in ChatGPT's usage for three consecutive months. It could be due to various factors, including the novelty of the AI chatbot wearing off, competition from similar services like Google's Bard chatbot, and the release of the ChatGPT app on iOS, which might have shifted some users away from the website.
But there seems to be a light at the end of the tunnel; the traffic has seen a 0.4% growth in the US, probably because college semesters have begun, while the worldwide traffic continues to follow the same downstream route with a decrease of 3%.
Last month, ChatGPT's OpenAI faced a lawsuit consideration by the New York Times over AI content copyrights.
Below are a couple of reasons why the traffic went down throughout the summer.
Seasonal Influence on Web Traffic
ChatGPT experienced a drop in web traffic during the summer months when schools were out, it is believed that the decline in traffic was due to a demographic shift, with a decrease in the percentage of users in the 18-24 age group from 30% to under 27%. This indicates a lack of interest among college-age students.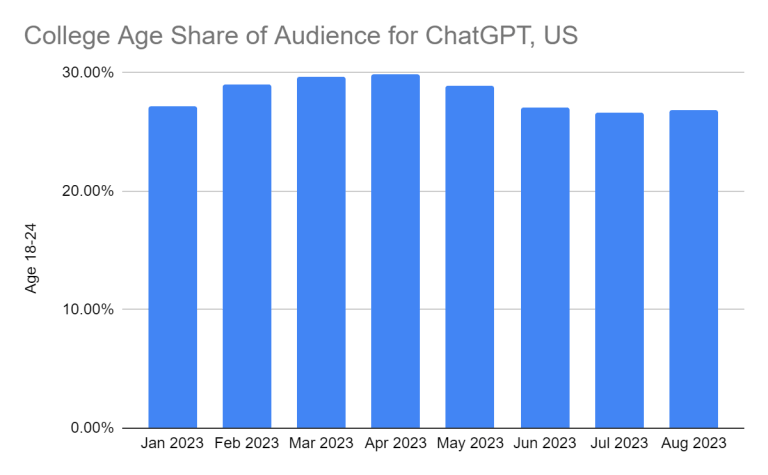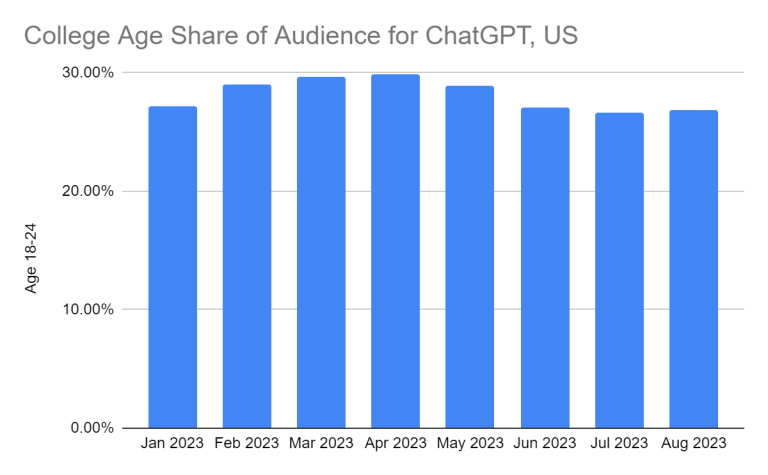 Competitive Landscape
Character AI connects well with the youth market, as 60% of its users are aged 18-24. This demographic remained stable over the summer, partly due to the platform's unique approach of allowing users to personalize chatbots as famous personalities or fictional characters. The graph below shows that Character AI is the second most used AI in the US.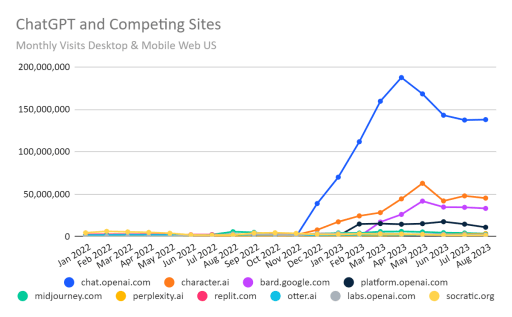 The decline in ChatGPT website traffic indicates that people are looking at various options. However, it is still too early to say because the academic session has started again.
via Reuters