Microsoft has mapped out its plans to change the Print Screen key's function. Now, rather than taking instantly capturing a screenshot of your entire screen and copying it to your clipboard, the Print Screen key will launch the Snipping Tool.
If you interact with the Print Screen key a lot, then this change might take some getting used to. However, you can still use the Snipping Tool to take screenshots, so the change isn't off the mark as much. We also know that through the Snipping Tool, you can screen record.
Pressing the print screen key will now open Snipping Tool by default. This setting can be turned off via Settings > Accessibility > Keyboard. If you have previously modified this setting yourself, your preference will be preserved.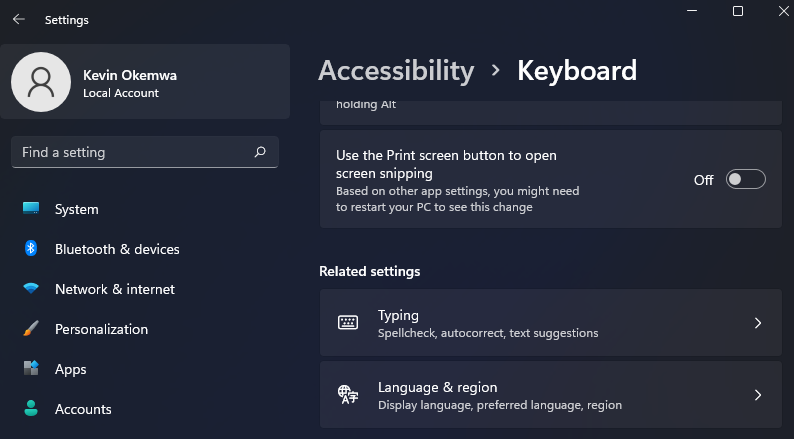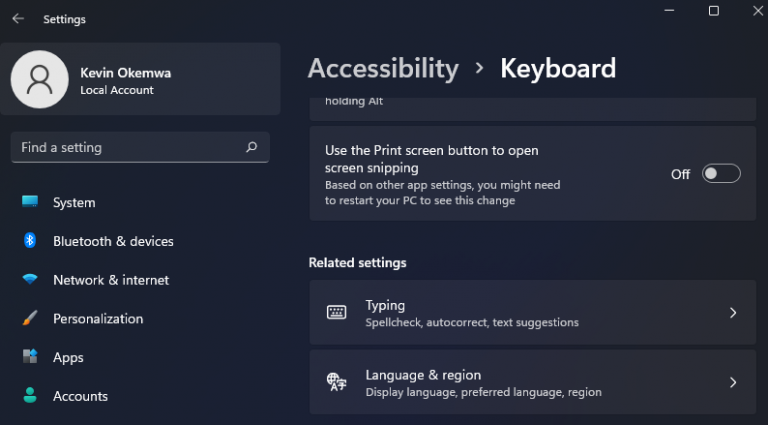 At the moment, the change is off by default but it's highly likely that Microsoft might enable it for everyone via a Windows 11 update in the near future.
Luckily, if you aren't a big fan of this change, you can always revert to the previous arrangement by navigating through the Settings app and toggling the option off. This way you'll be able to use the Print Screen key to take screenshots like before.
Is this a change you're looking forward to? Let us know in the comments.