While CES 2022 has become a hodgepodge of in-person networking and virtual unveilings by various partners, the show continues on, and Lenovo is taking this time to roll out its updated Smart Clocks and introduce a new ThinkPad series.
Smart Clock Essential with Alexa Built-in
Lenovo announced the new Lenovo Smart Clock Essential with Alexa Built-in. Lenovo's new smart clock represents its latest consumer-facing attempt at mainstreaming ultra-simple smart displays with hyper-focused feature sets.
The Lenovo Smart Clock Essential takes up a new design with a larger digital LED monochrome non-touch display and additional Clay Red color option. The smart clock runs a version of Linux with Alexa Built-in as the user interfacing component.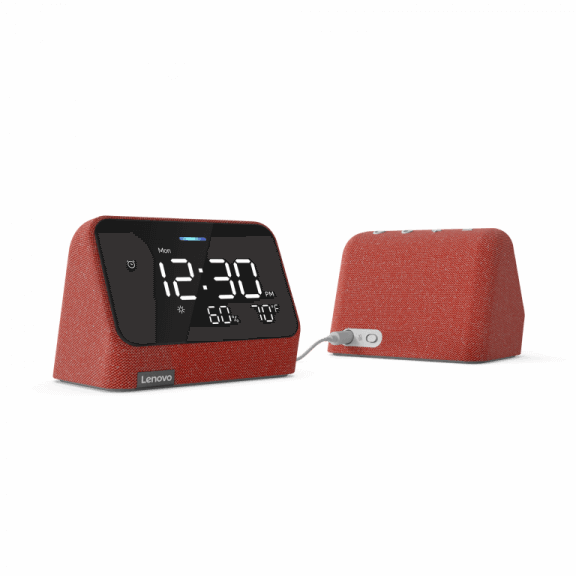 The Smart Clock with come with 2 Far-Field microphones, 3W front-firing speaker, 4GB of AM and weighs roughly 0.55lbs.
For the new Smart Clock model, Lenovo also improved the tactile controls that sit at the top, making them much larger and more pronounced. For people who like to hit the snooze button in the dark, the tweaks to the buttons at the top of the Smart Clock Essential are much appreciated.
As an Alexa powered device the Smart Clock Essential will tie into Amazon Music for casual listening.
Lenovo also unveiled a couple of accessories that help to personalize their Smart Clock Essential with the Lenovo Ambient Light Dock series. As of now, there are two available choices that come in Squid and Sealion-inspired shapes and can vacillate between rhythmic rainbow colors and motion lighting or solid "Zen-state" color profiles.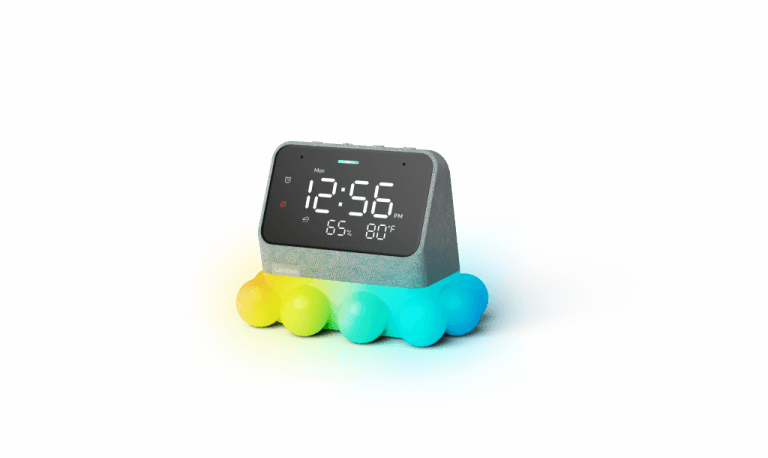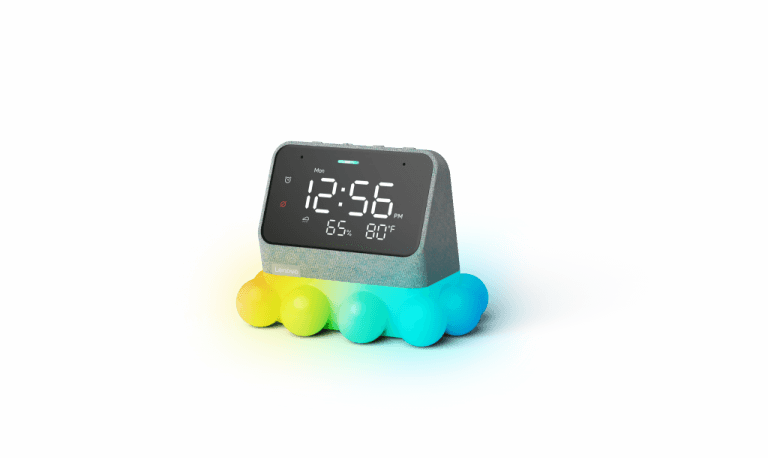 Lenovo ThinkPad Z13 & Z16
On to less whimsical announcements, is Lenovo's ThinkPad Z13 and Z16 laptop series.
Scheduled for a May 2022 release, the Lenovo ThinkPad Z13 and Z16 will introduce new colors and materials to the ThinkPad line that include recycled vegan leather, aluminum, compostable bamboo and sugarcane.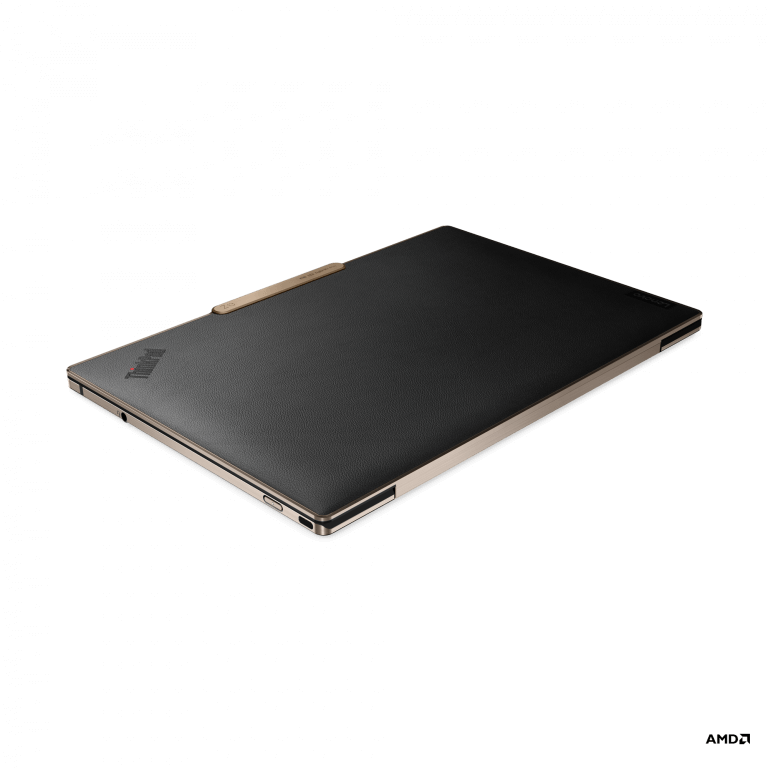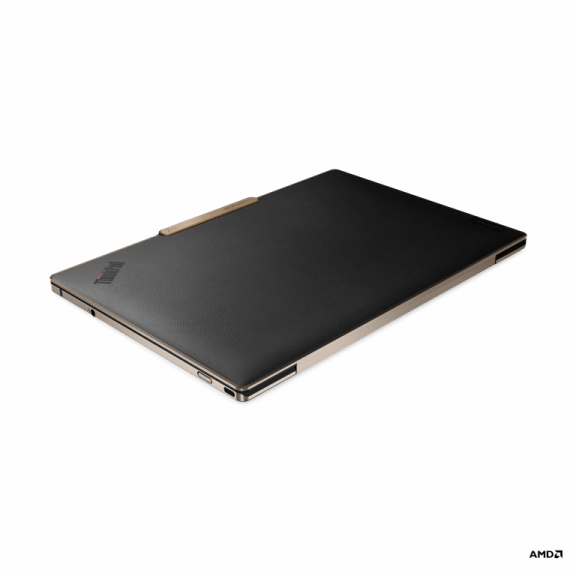 Under all the recyclables will be a Next-Gen AMD Ryzen Pro processor in conjunction with the Microsoft Pluton security processor to access Windows 11 cloud PC features.
Specifically, the new Z-series will be powered by AMD Ryzen 7 Pro chips and AMD Radeon GPUs exclusively with AMD Smart Shift Max technology to help boost performance and batter efficiency.
As for the specs of the Z13 and Z16, Lenovo is continuing to normalize 16:10 aspect ratios with both devices sporting 91.6% screen-to-body ratios with WQXGA OLED options at 400 nits of peak brightness.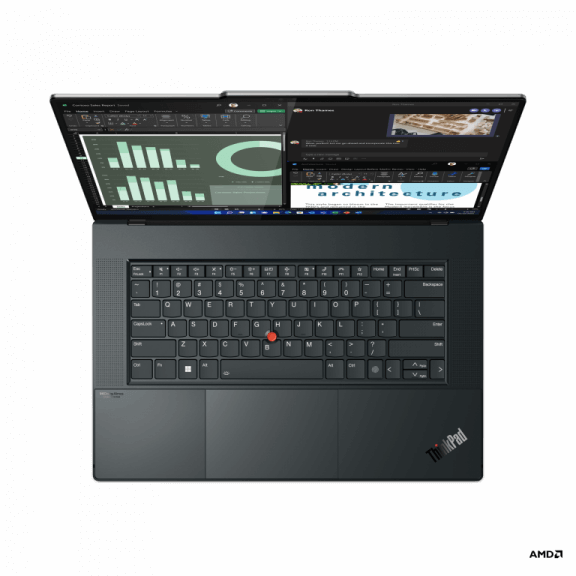 Both the Z13 and Z16 come with configurations up to 32GB LPDDR5 memory, 1TB PCIe Gen 4 SSDs, 50 and 70Whr batteries with rapid charge technology, 3 USB-C ports, 4G LTE connectivity, Haptic ForcePad trackpads and new Bronze, Black, and Artic Grey colors.