Ever since Intel announced Project Alloy, which is the company's all in one Virtual Reality headset, the online world has been buzzing. Today at the Consumer Electronics Show, or CES for short, Intel revealed more details on their headset, complete with minor specs and a vague release date (via Venture Beat)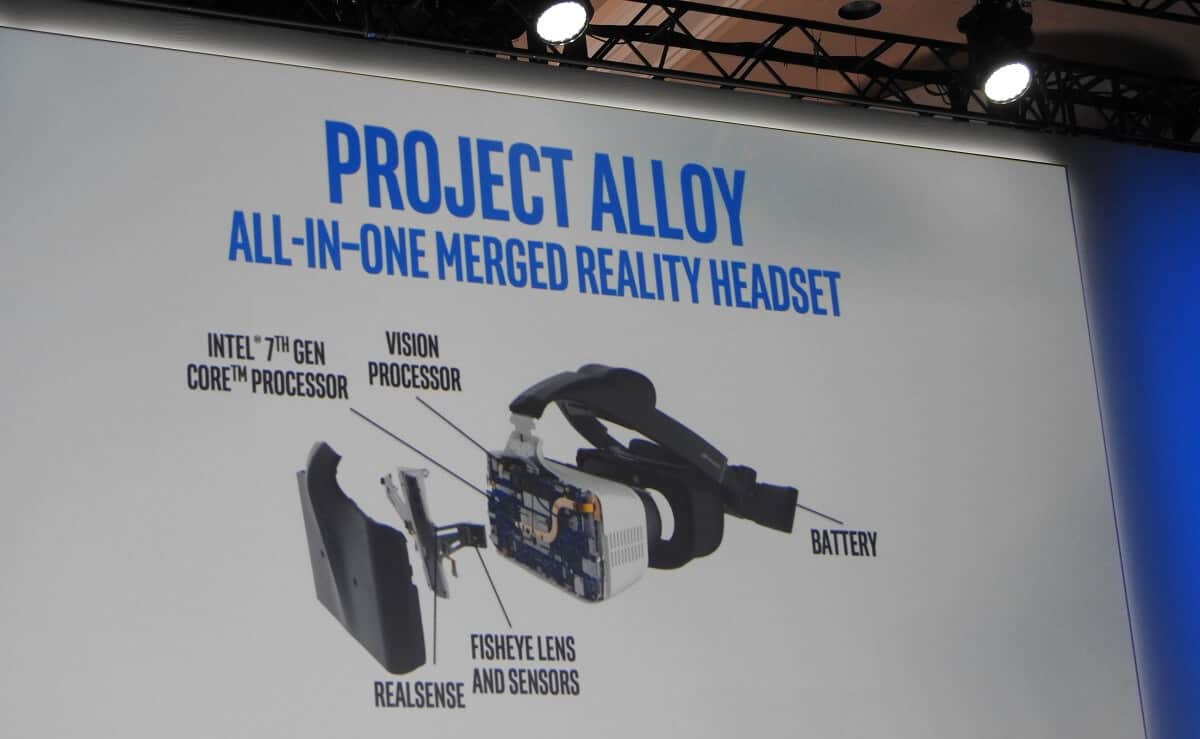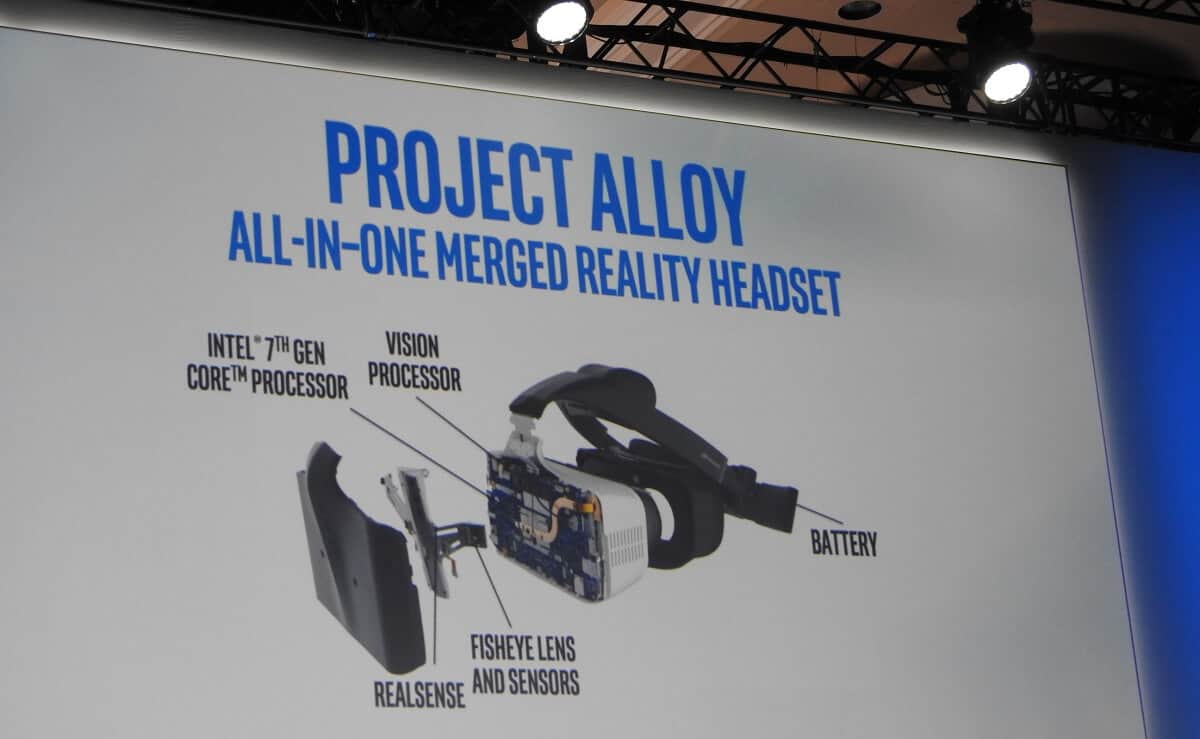 Although Project Alloy is still in development, the virtual reality headset will be powered by the Intel 7th Generation Core Processor, a battery which is wrapped around the head, a RealSense camera, and even a fisheye lens with sensors. The headset is also different from many others in that Intel is calling it a "merged reality" technology, since it is untethered and you can move around the room with it on. Intel CEO Brian Krzanich remarked on the headset in a recent blog post, and said:
The very definition of "reality" is changing. We are now developing what we call "merged reality" — in which the real world and the virtual worlds are seamlessly combined. I mean much more so than games like Pokemon Go. I mean Intel's Project Alloy letting headset wearers use their real hands, rather than controllers, to manipulate virtual objects. Or, letting Alloy wearers walk around in a live-action, non-CGI video. Or, an auto company's global engineering team simultaneously walking around the engine they are developing as if they were in the same room.
In comments that were made on the CES stage, the CEO pointed that Intel OEM's might start shipping the Project Alloy headset bu the fourth quarter of 2017. Pricing details, however, is still not available.