The Consumer Electronics Show (CES) 2016 takes place this week and Lenovo is eager to snag the spotlight with several new product unveilings. Lenovo has announced the unveiling of new Thinkpad products running Microsoft's latest Windows 10 operating system.
The majority of these new devices will launch February of 2016, with the exeption of the Thinkpad 13, which features an option to have Windows 10 or Chrome.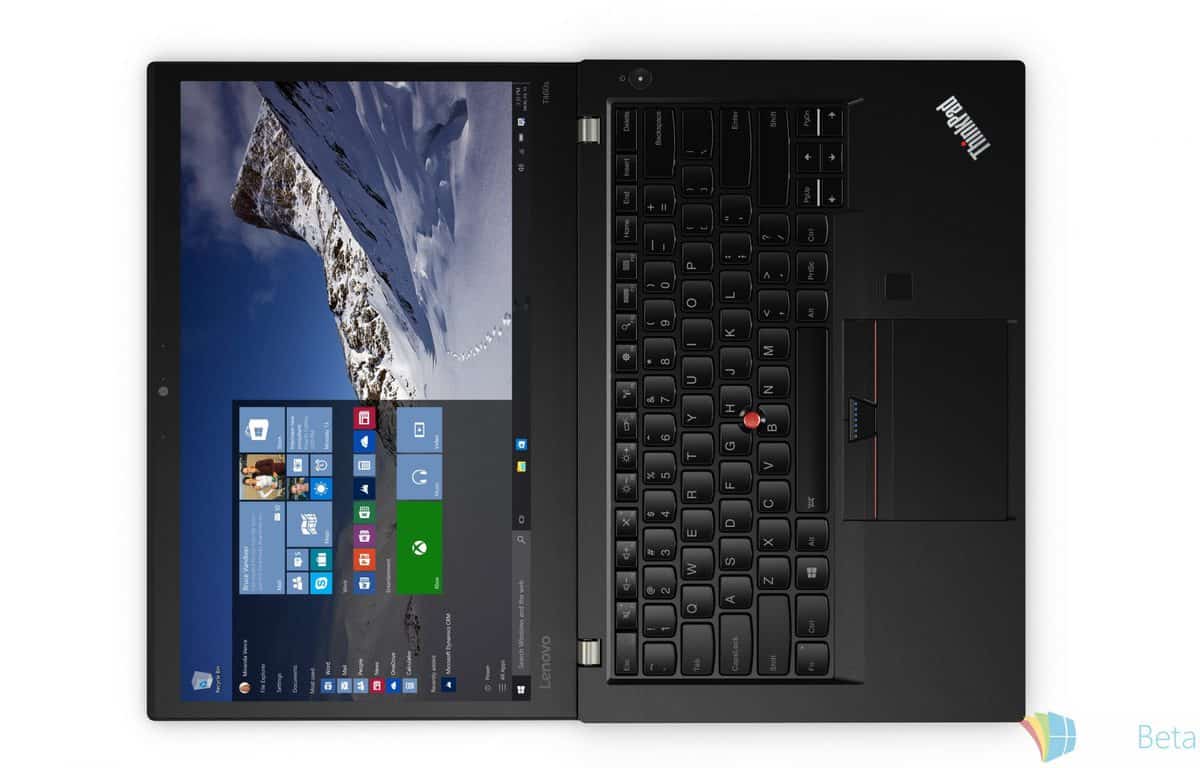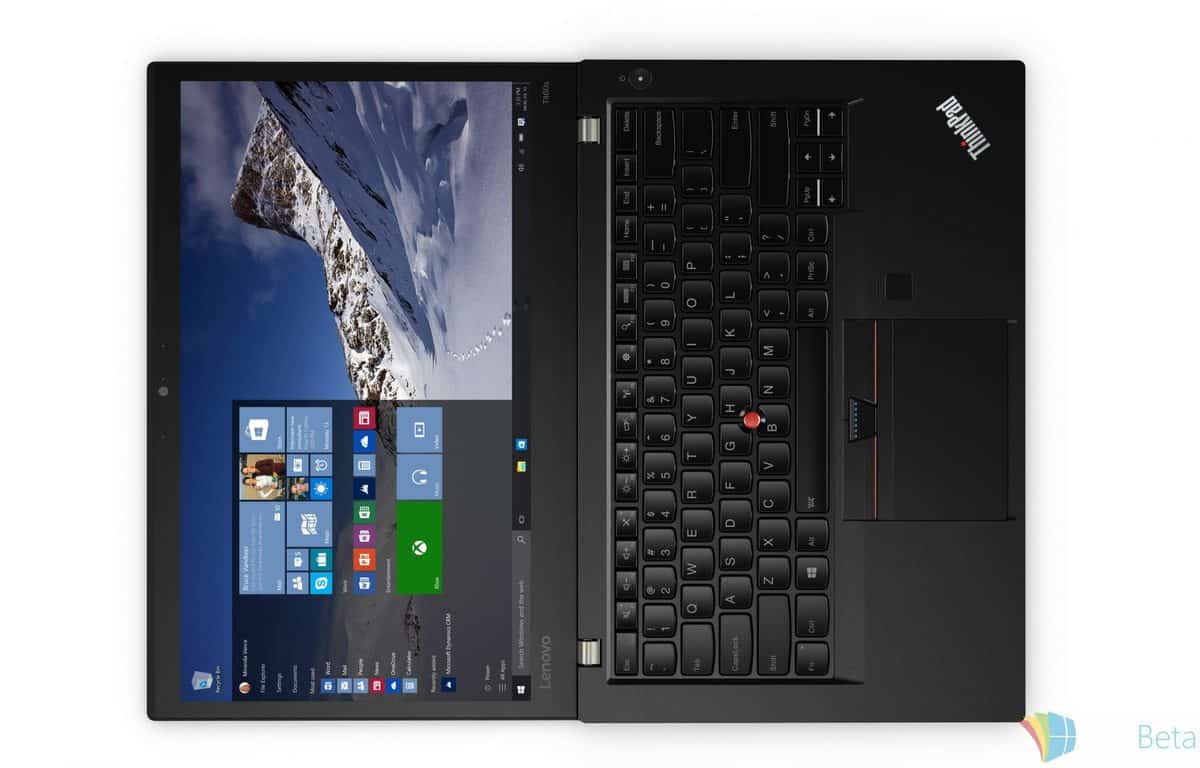 Lenovo ThinkPad T460s
February 2016 release, starts at $1059.
The ThinkPad T460s is the ultimate blend of lightweight portability and full Enterprise features and functionality. This ultra slim but very durable notebook connects seamlessly to virtually any device or network.
This device weighs 3 pounds and is 18.8mm thick. It features up to 512GB PCIe SSD, optional LTE-A WWAN, Up to 24GB of DDR4 memory, MilSpec tested, WQHD display with 2560×1440 resolution, Intel HD Grpahics HD520 or Nvidia GeForce 930M option, up to Intel 6th Gen Core i7 vPro processor, 3 USBs, full-size HDMI & LAN, mDP, Smart Card Reader(Opt), Touch Finger Print Reader(Opt), WWAN(Opt), WiGig(Opt) and bottom mechanical docking and up to 10.5 hours (48.8 Whr) of battery life.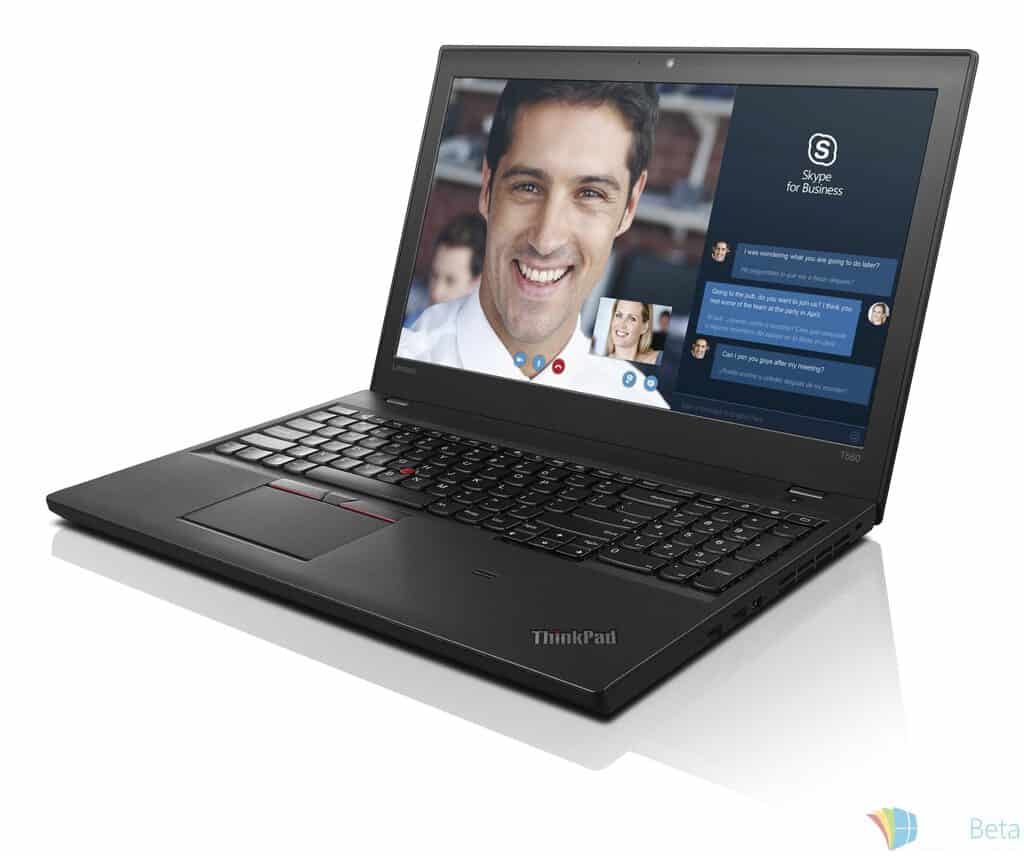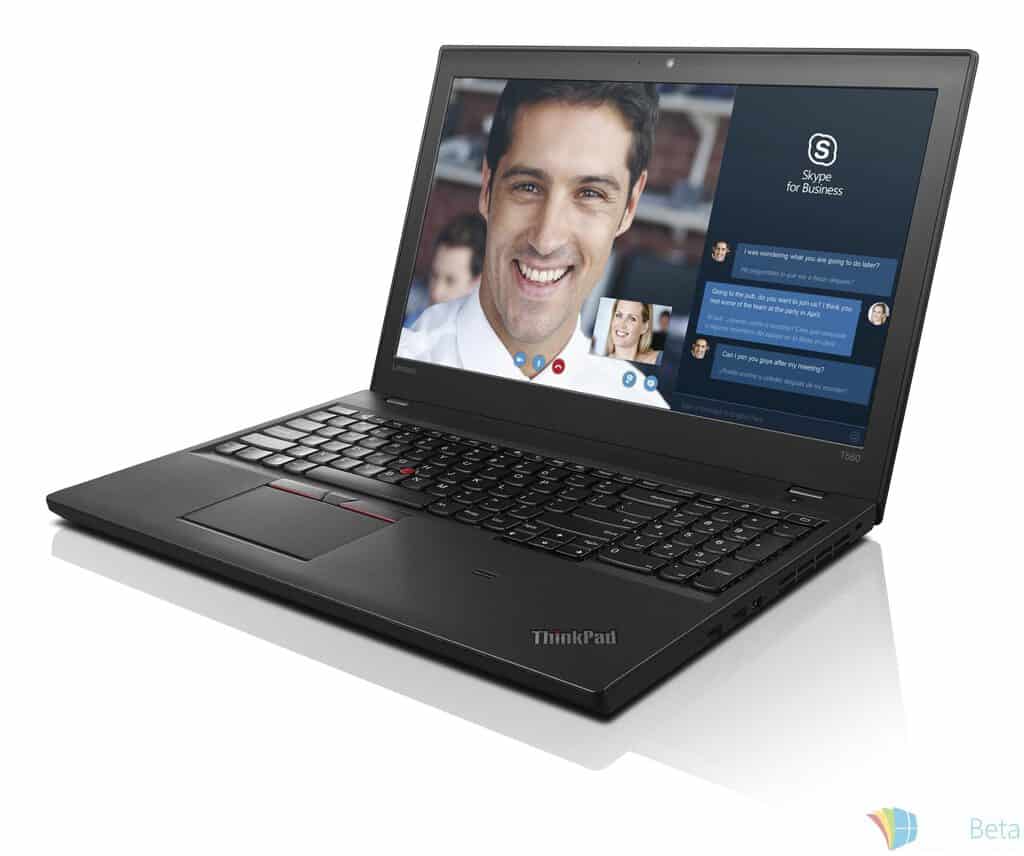 Lenovo ThinkPad T460/T560
February 2016 release, starts at $909.
The ThinkPad T460 and T560 set new standards for productivity on-the-go. They are compact enough to go anywhere, yet offer powerful features to keep up with your business. With up to 16 hours of battery life (T560), you can stay productive during long-haul flights and beyond.
Intel 6th Gen Core U Processors, up to Core i7
New PCIe SSD storage and 2GB vRam graphics option.
Intel Integrated or NVIDIA GeForce 940MX
Up to 32GB of memory
Up to 1TB (5400rpm), 500GB (7200rpm), 512 SSD, PCIe SSD (265 GB)
Dolby Home Theater v4
Battery: T460: Up to 14 Hours (23 WHr + 72 WHr); T560: Up to 16 Hours (44 WHr + 72 WHr)
Display: Up to 15.6″ 3K (2560 x 1440) IPS, Anti-Glare, Anti-Smudge; 14″ Up to FHD (1920 x 1080) Anti-Glare, Touch (optional)
T460 (inches) : 13.35″ x 9.15″ x 0.83", Starting at 3.8 lbs; Ports: RJ45, Docking, Mini DisplayPort, HDMI, SD Card Slot, Bluetooth 4.1, Optional: Smart Card Reader, WiGig Docking
T560 (inches) : 14.98″ x 10.16″ x 0.88", Starting at 5 lbs; Ports: RJ45, Mini DisplayPort, HDMI, 4-in-1 Card Reader, Headphone / Microphone, Optional: Smart Card Reader, Fingerprint Reader
3 years warranty for 3 cell rear battery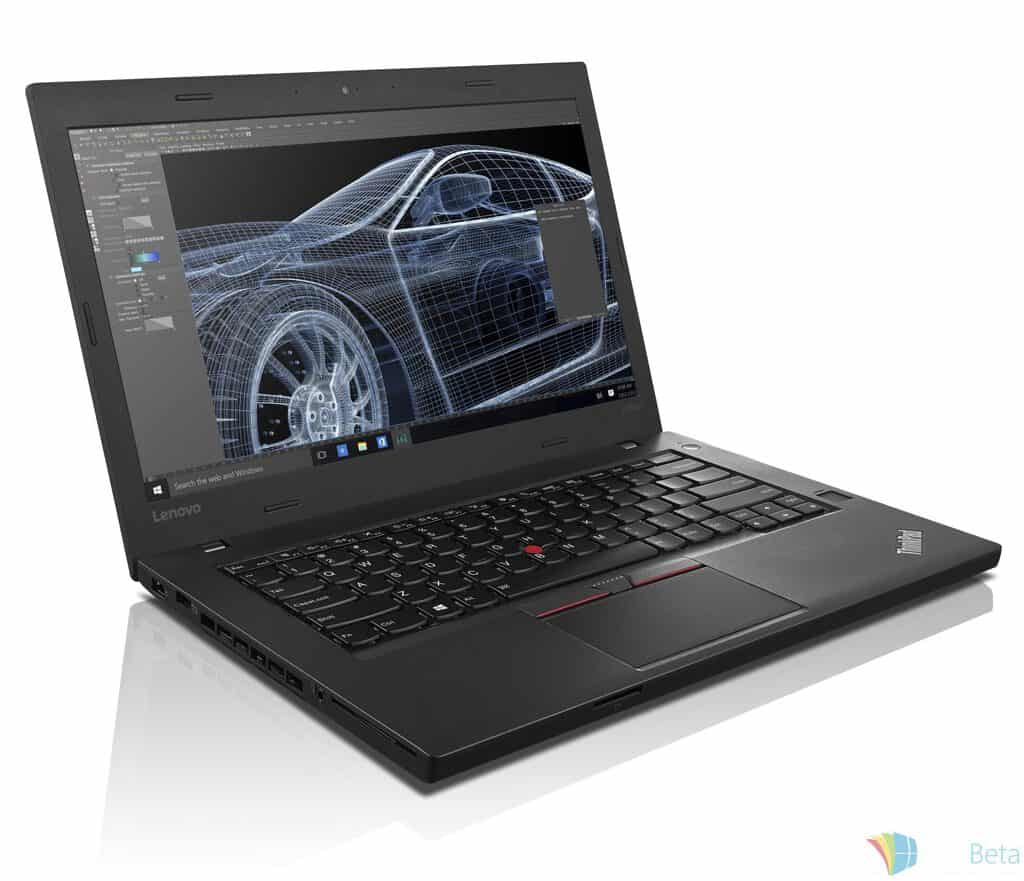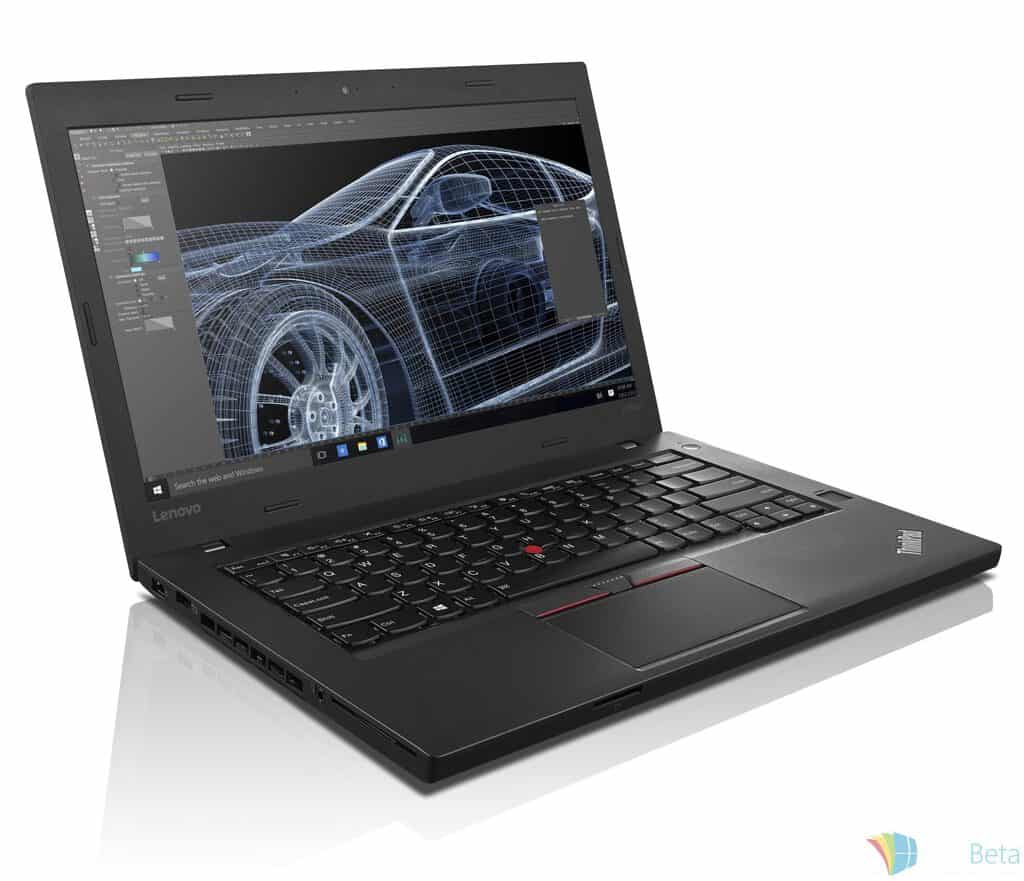 Lenovo ThinkPad T460p
February 2016 release, starts at $1249.
ThinkPad T460p, an incredible performer, now has all day battery life and swappable battery. Backed by MIL-SPEC durability, optical drive, great connectivity options, and extended docking options, the T460p redefines enterprise performance without compromising on mobility.
Intel 6th Gen Core H Series Quad Core processors. Up to 1.7x the performance of U Series CPUs
13% Thinner and 15% lighter.
Up to WQHD IPS display.
3 options DIMM with DDR4 supported.
Corporate ready with docking and vPro.
Up to 32GB DDR4 memory (2 DIMM)
Up to 12 Hours (72WHr)
I/O (Input/Output) Ports: 3 x USB 3.0 RJ45, Mini DisplayPort , HDMI, 4-in-1 Card Reader, 3.5 mm Headphone / Microphone Smart Card Reader (optional) Touch Sensor Fingerprint Reader WWAN (optional)
WLAN: Intel Snowfield Peak vPro (8260NGW M) + Bluetooth 4.1, Intel Snowfield Peak WiFi 2 x 2 a/c Non-vPro (8260NGW MNV) + Bluetooth 4.1, Broadcom  2 x 2 a/c + Bluetooth 4.1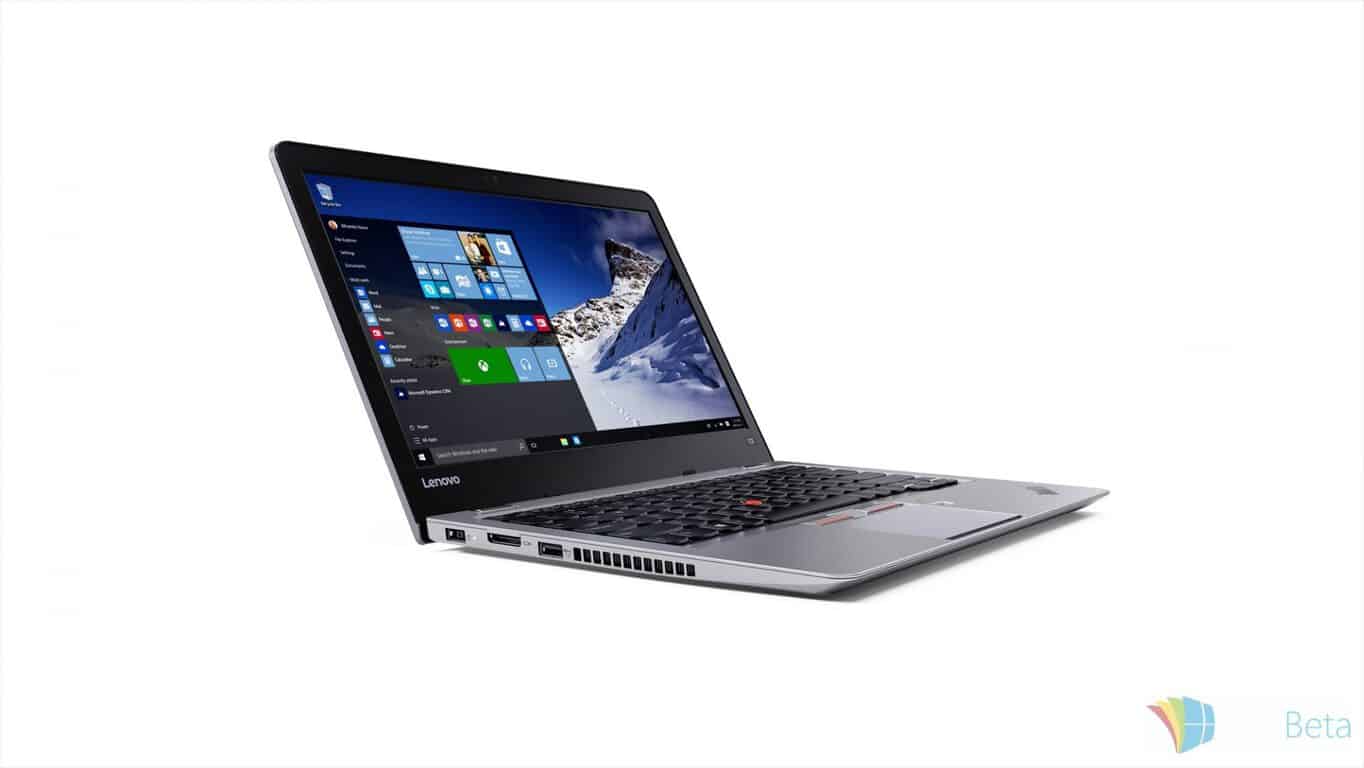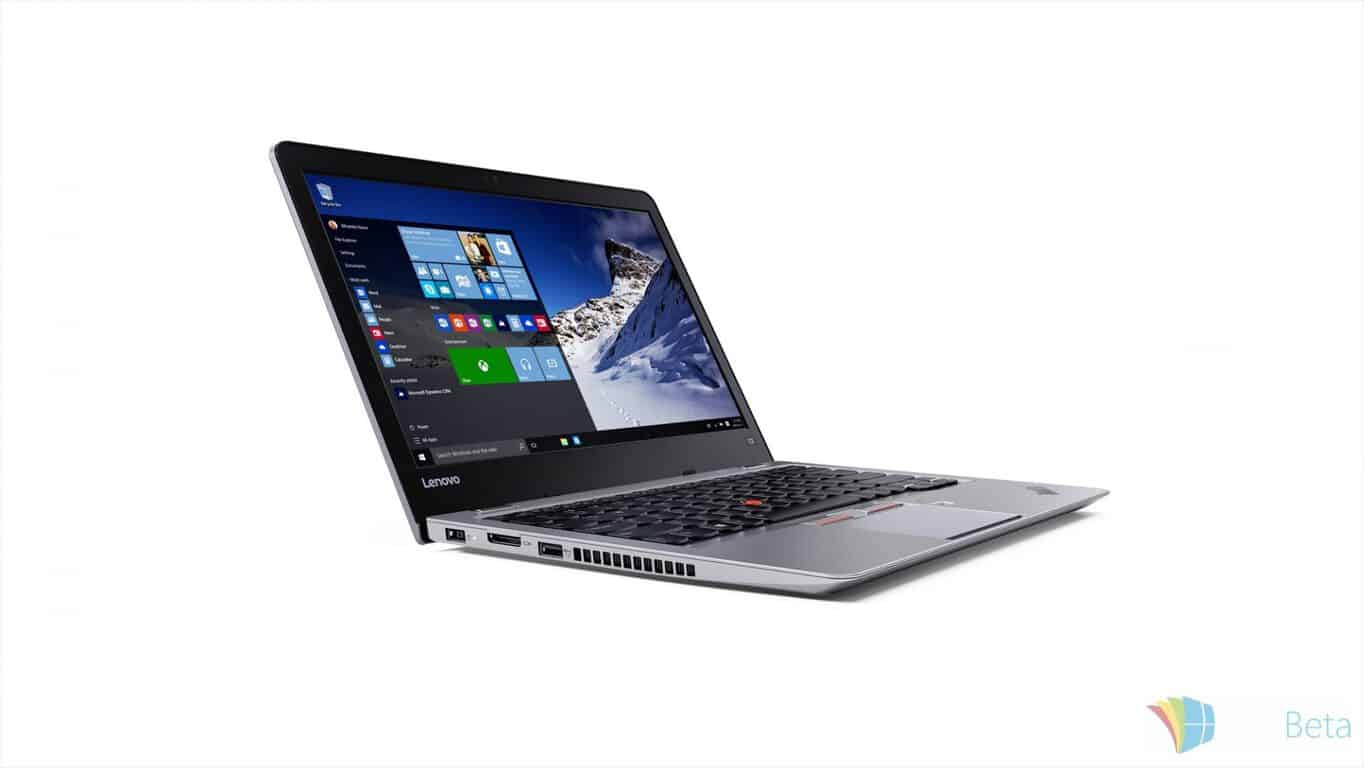 Lenovo ThinkPad 13
April 2016 release, starts at $449.
For business professionals, students and educators, the ThinkPad 13 is a thin and lightweight streamlined notebook designed to balance mobility and productivity. With a 13" display, Mil-spec durability and Windows or Chrome OS options, ThinkPad 13 offers exceptional value and flexibility.
Only 2.3lbs. and 0.38"
Up to Intel 6th Gen Core i5 vPro
Windows or Chrome
Up to 512GB SSD
Up to 16GB DDR4 memory
Mil-Spec tested
Full size HDMI, USB 3.0, USB Type-C, Onelink+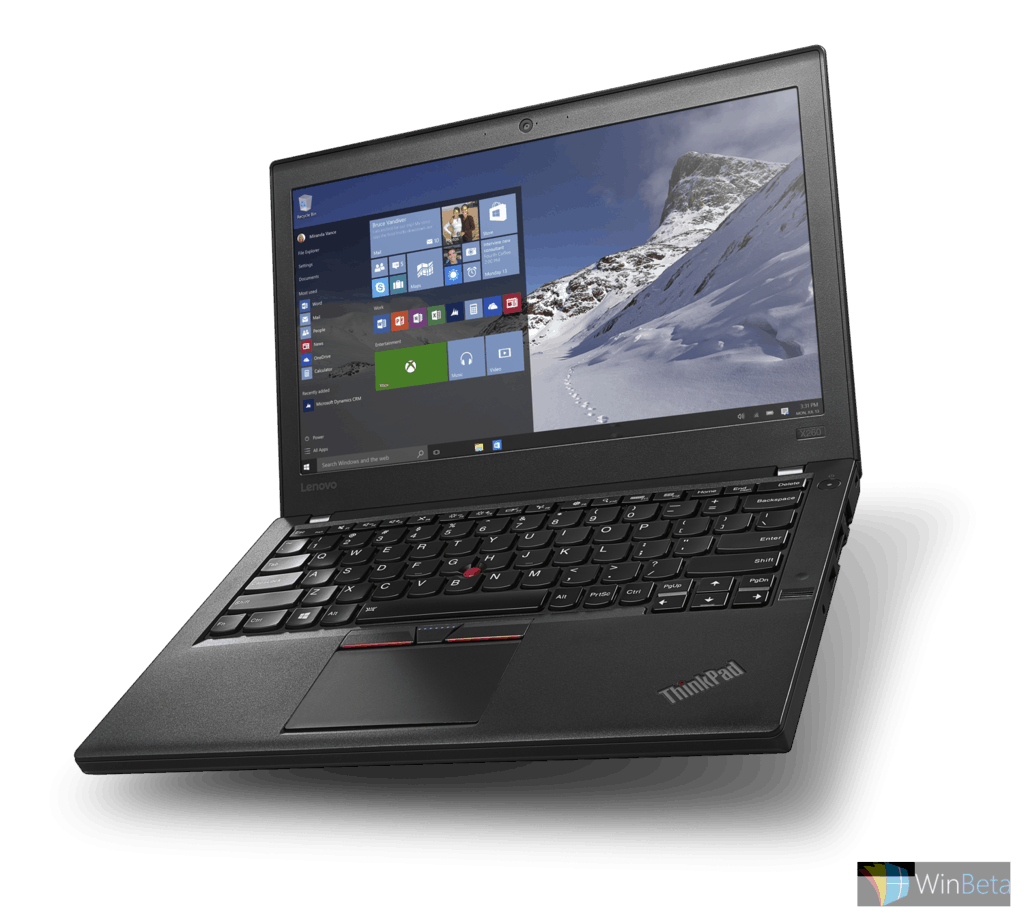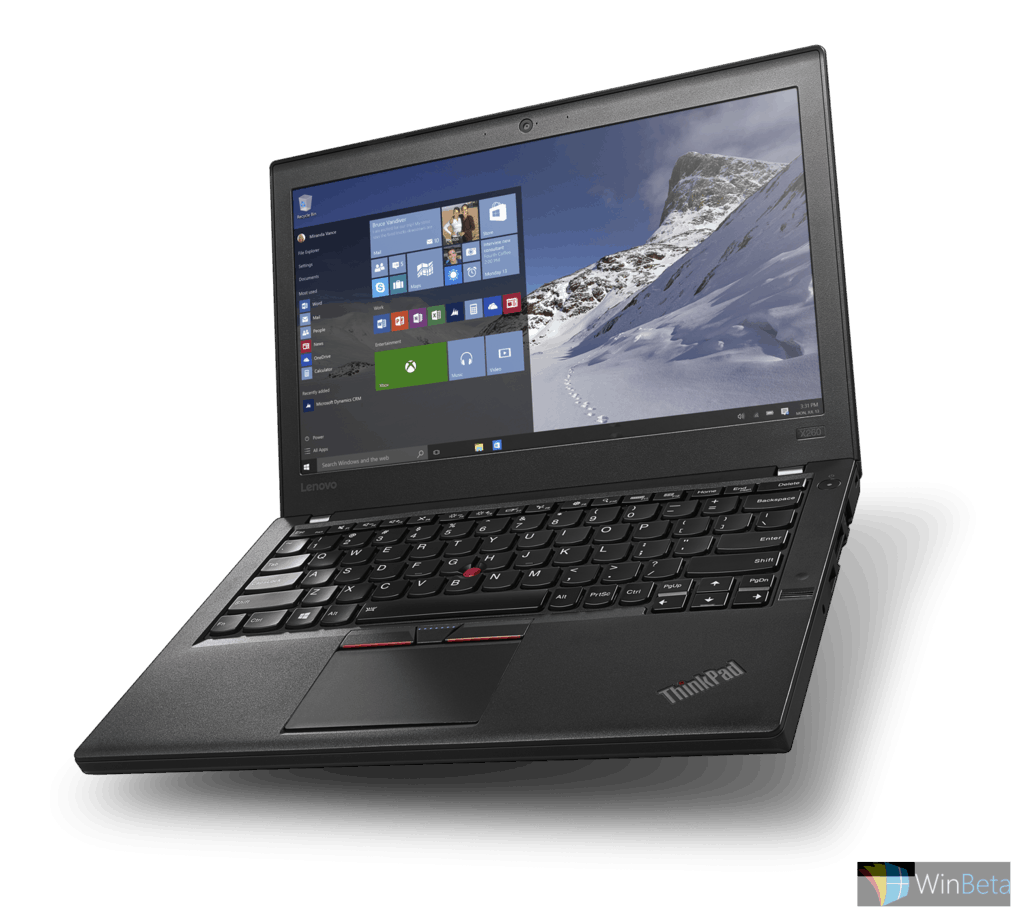 Lenovo ThinkPad X260
February 2016 release, starts at $929.
Portable, powerful in a thin, light, enterprise-ready Ultrabook, ThinkPad X260 is a high-performance 12.5″ Ultrabook that can deliver more than 21 hours of continuous, unplugged mobile productivity. This lightweight notebook features 6th Generation Intel Core™ i processors and a full range of display, storage, memory and connectivity options to enhance productivity in any work environment.
Only 2.9lbs. and 0.79" thin
Up to Intel 6th Gen Core i7 processors
Up to 12.5" FHD (1920×1080) IPS
Up to Windows 10 Pro
Integrated Intel graphics
720p HD camera
Up to 16GB DDR4 memory
Up to 512GB SATA or PCIe
Dolby Advanced Audio
Up to 21 hours of battery life with PowerBridge (MobileMark 2012)
Dimensions: 12.03" x 8.21" x 0.8"
WLAN/WiGig & WWAN options
Ports: 3 x USB 3.0, RJ45, Mini DisplayPort, HDMI, 4-in-1 card reader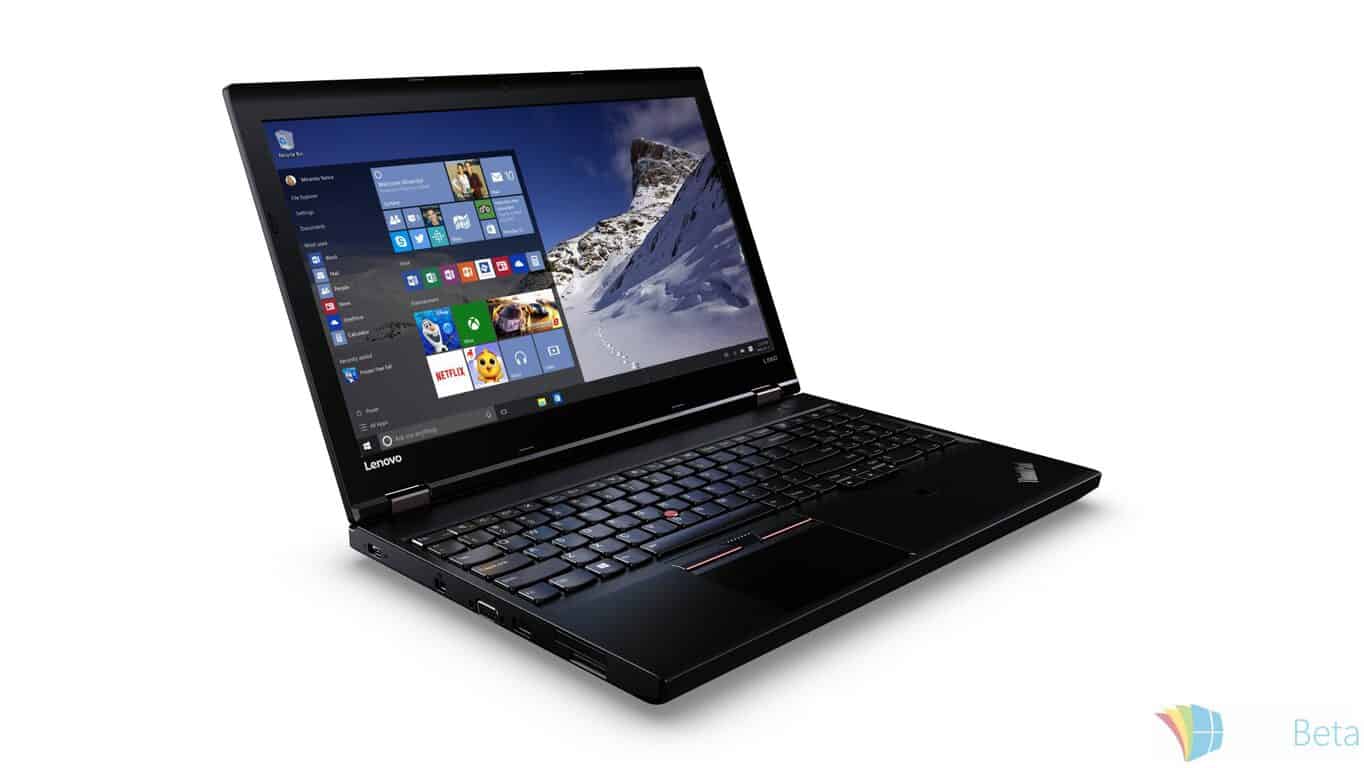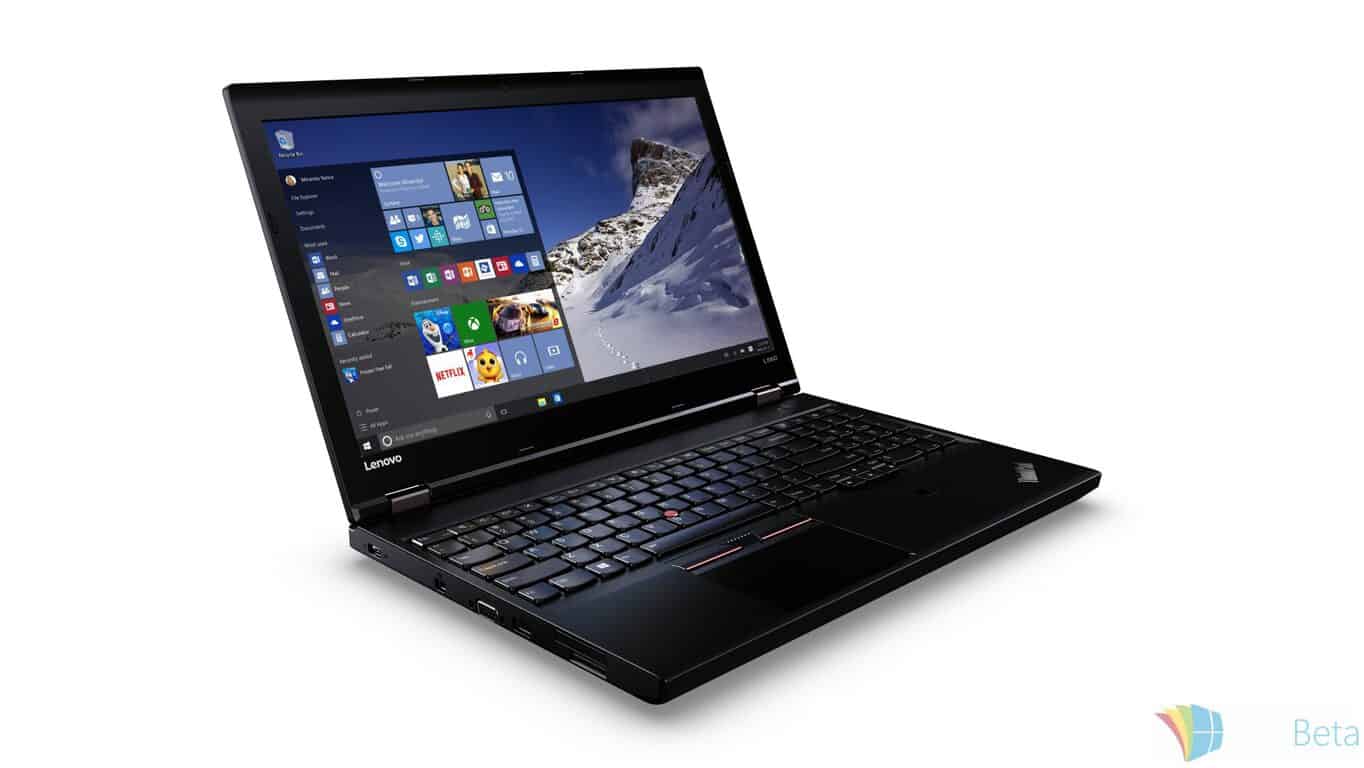 Lenovo ThinkPad L460/L560
February 2016 release, starts at $749.
Powered by the 6th Generation Intel Core i processors with vPro™ technology, the ThinkPad L460 and L560 deliver the near performance of a desktop computer while offering the mobility of a notebook. Its rugged design, enhanced collaborative features and enterprise-level security let you stay productive anywhere for up to 12.5 hours on a single charge. With their affordable price tags, the L460 and L560 are ideal for today's demanding business landscape. The device features an Intel 6th Gen Core i7 processor as well as an Intel Celeron option, 1080p display, between 16GB and 32GB of memory, and up to 500GB of Hybrid HDD storage with 512GB SSD.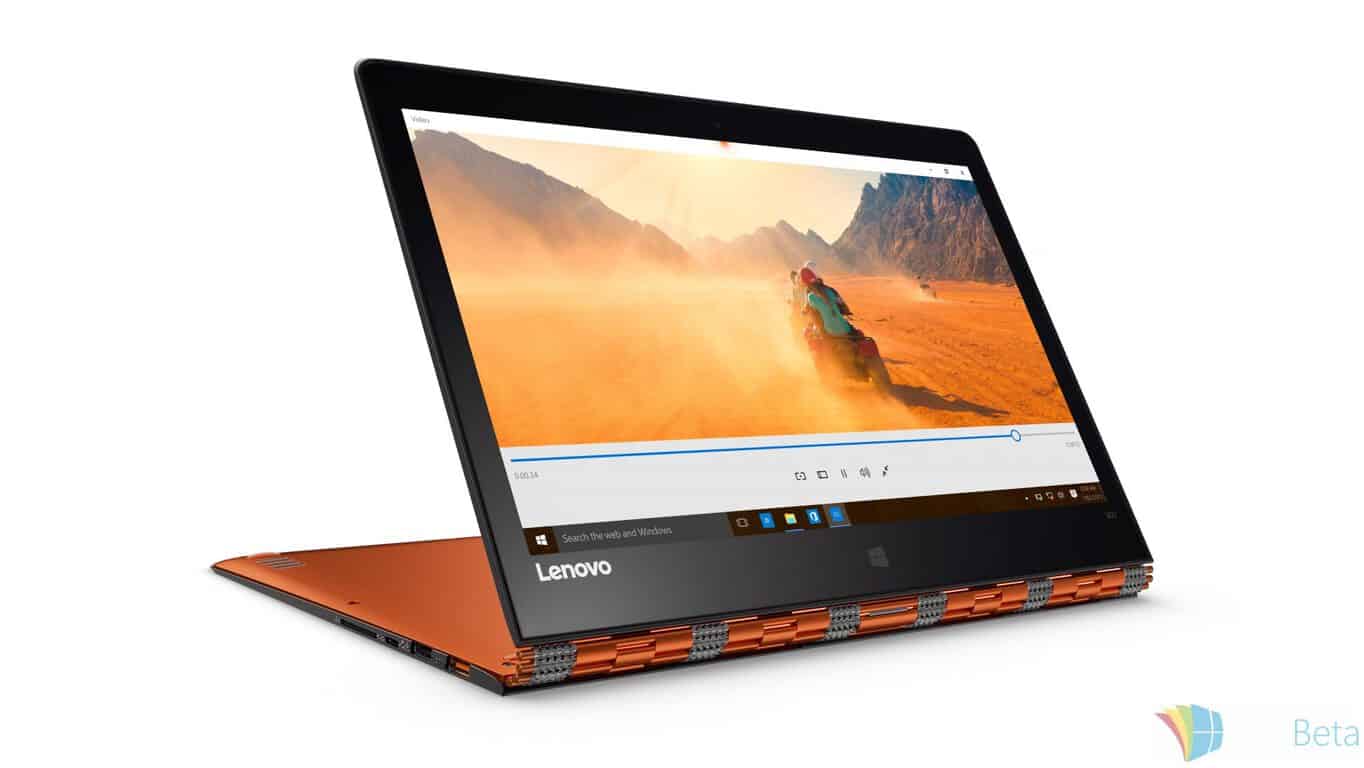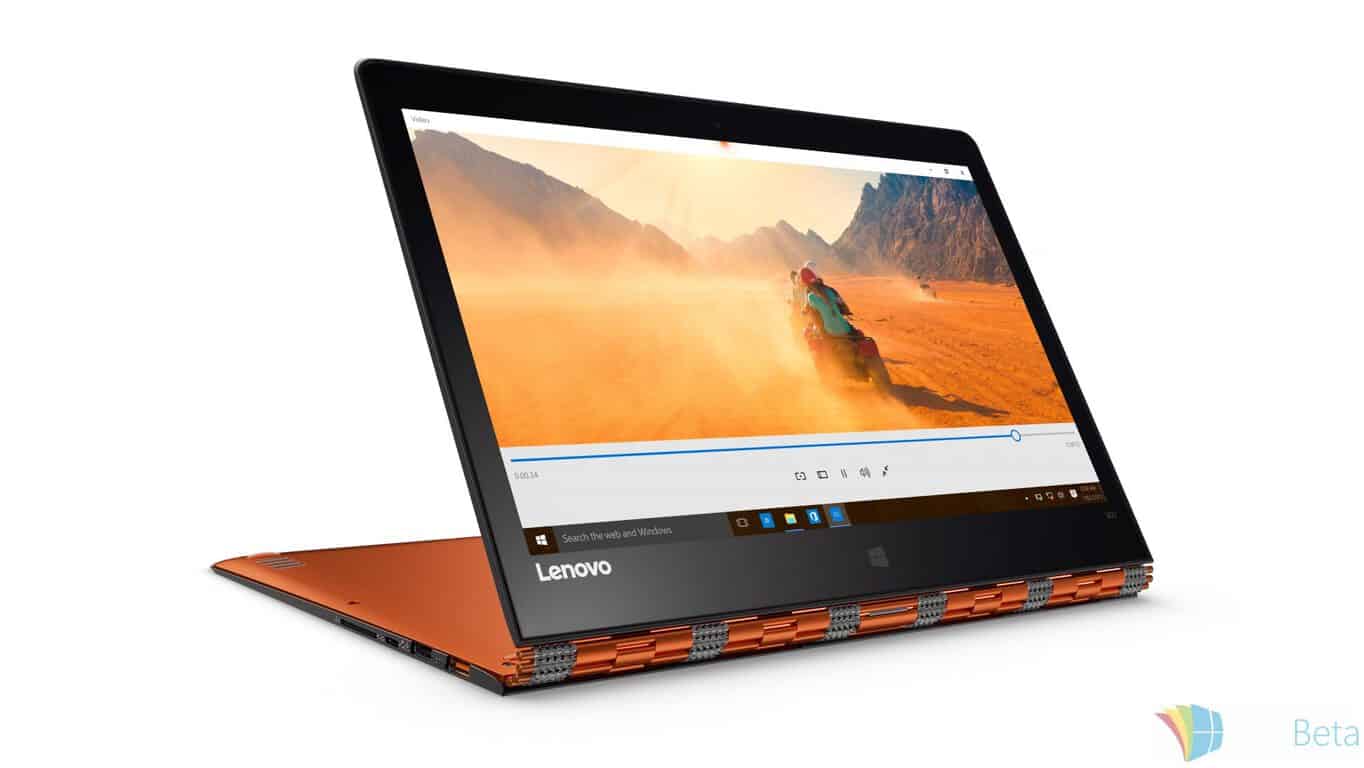 Lenovo YOGA 900 Business Edition
February 2016 release, no pricing details yet.
The YOGA 900 Business Edition is instantly recognizable as something different. Always a step ahead by testing perceptions of what a laptop should be, the YOGA 900 delivers the performance you need to work and play in any situation: LAPTOP, STAND, TENT and TABLET modes. The ultimate blend of personal desires and work requirements. This device features up to 512GB of SSD storage, up to 16GB of memory, QHD+ display, and up to Intel 6th Gen Core i7 vPro processor.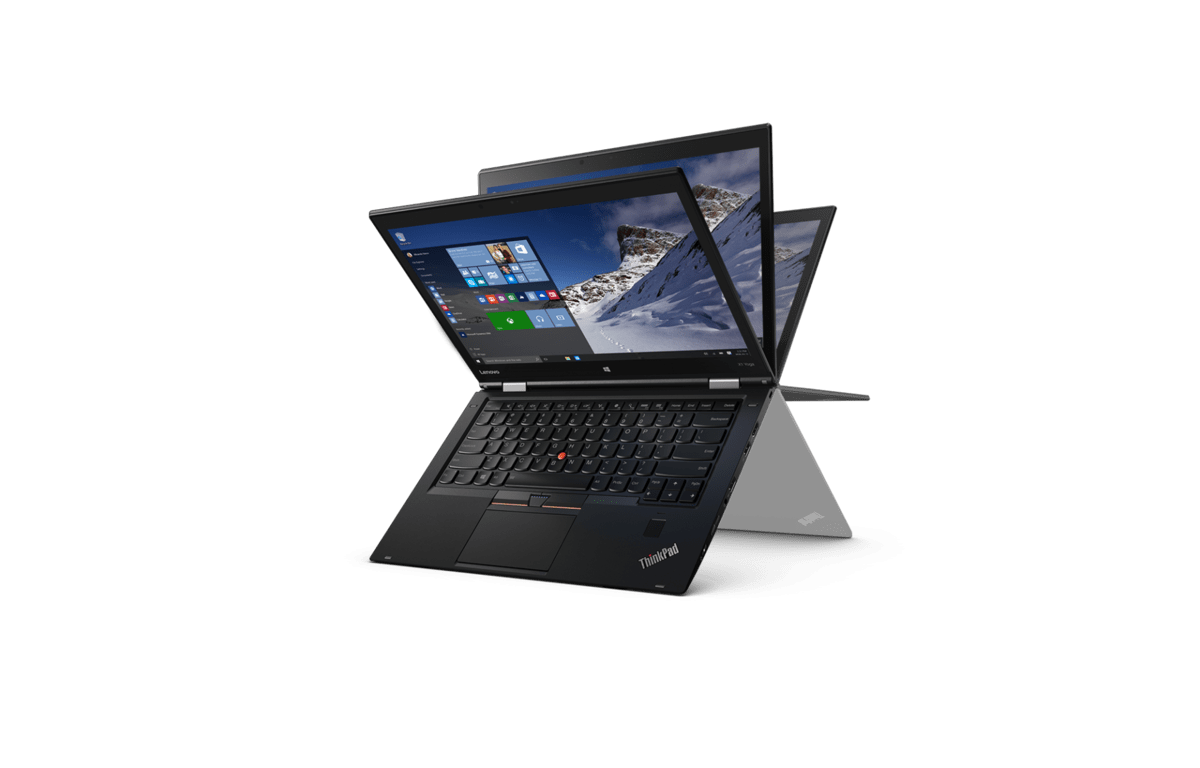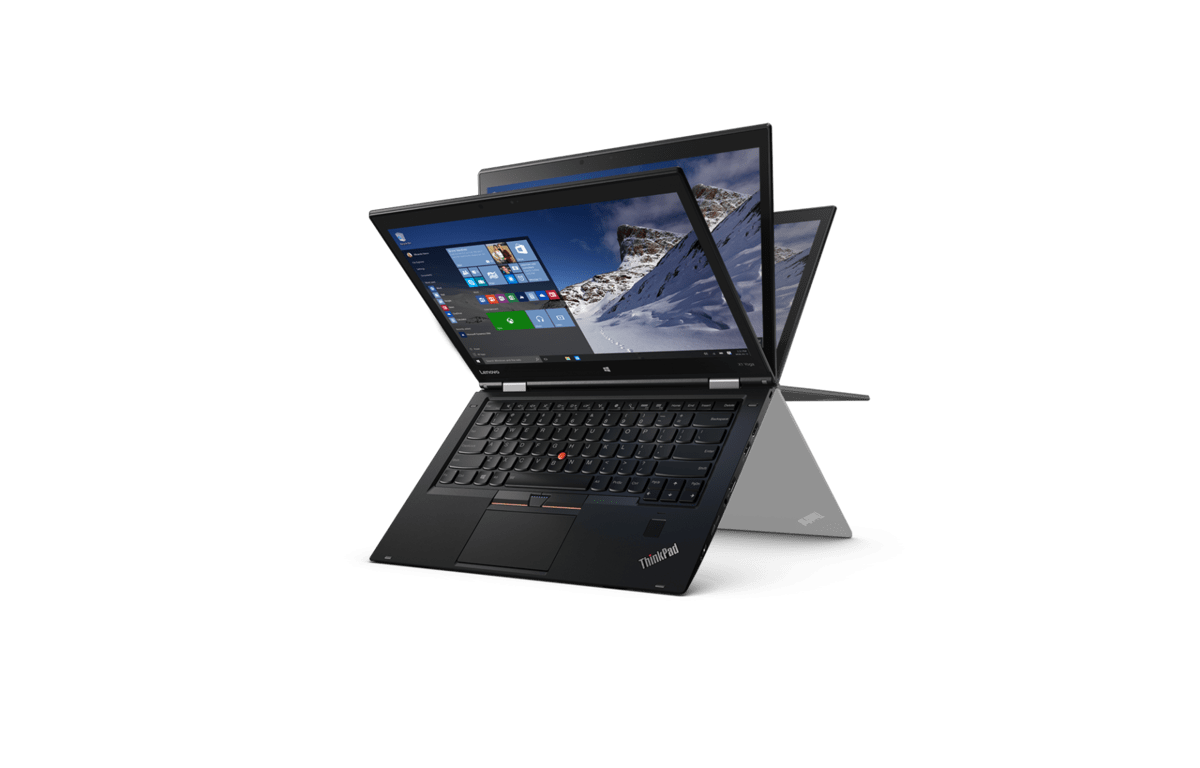 Lenovo ThinkPad X1 Yoga
January 2016 release, starts at $1449
The worlds first convertible with an OLED display providing an immersive viewing experience. The X1 Yoga adapts to the way you work – allowing you to capture, convey and collaborate using the different modes.
Up to Intel 6th Gen Core i7 vPro
Intel HD Graphics HD520
WQHD touch display 2560×1440
Optional 14" OLED 2560×1440 WQHD Touch 300 nits; 14" 1920×1080 FHD IPS Touch 300 nits; 14" WQHD 2560×1440 IPS Touch 300nits
Up to 16GB memory
Up to 1TB PCIe NVMe SSD
Optional LTE-A WWAN; Optional WiGig docking
MilSpec tested
Common Ports: 3xUSB3.0 OneLink+ (RJ45), MiniDP, HDMI, microSD, Audio, Touch FPR, WWAN
Onboard Stylus Pen
Dimensions: 13.1 x 9.0 x .66 inches
2.8lbs/1270g weight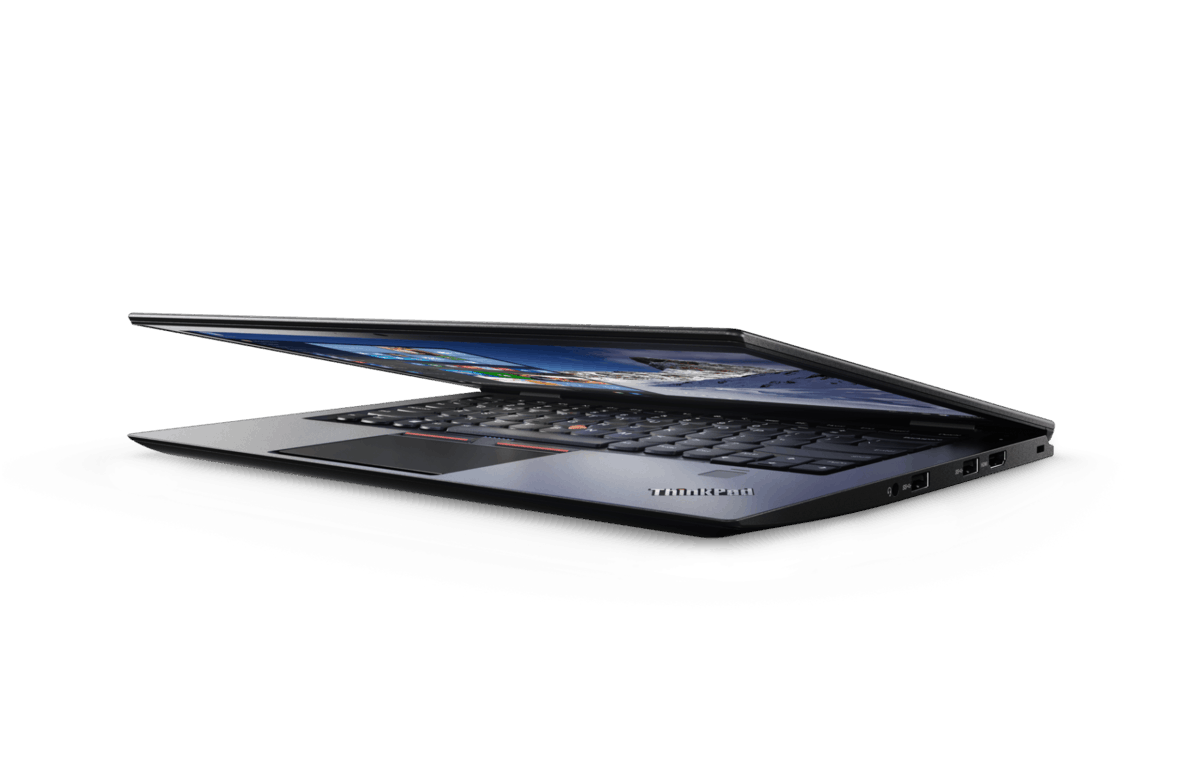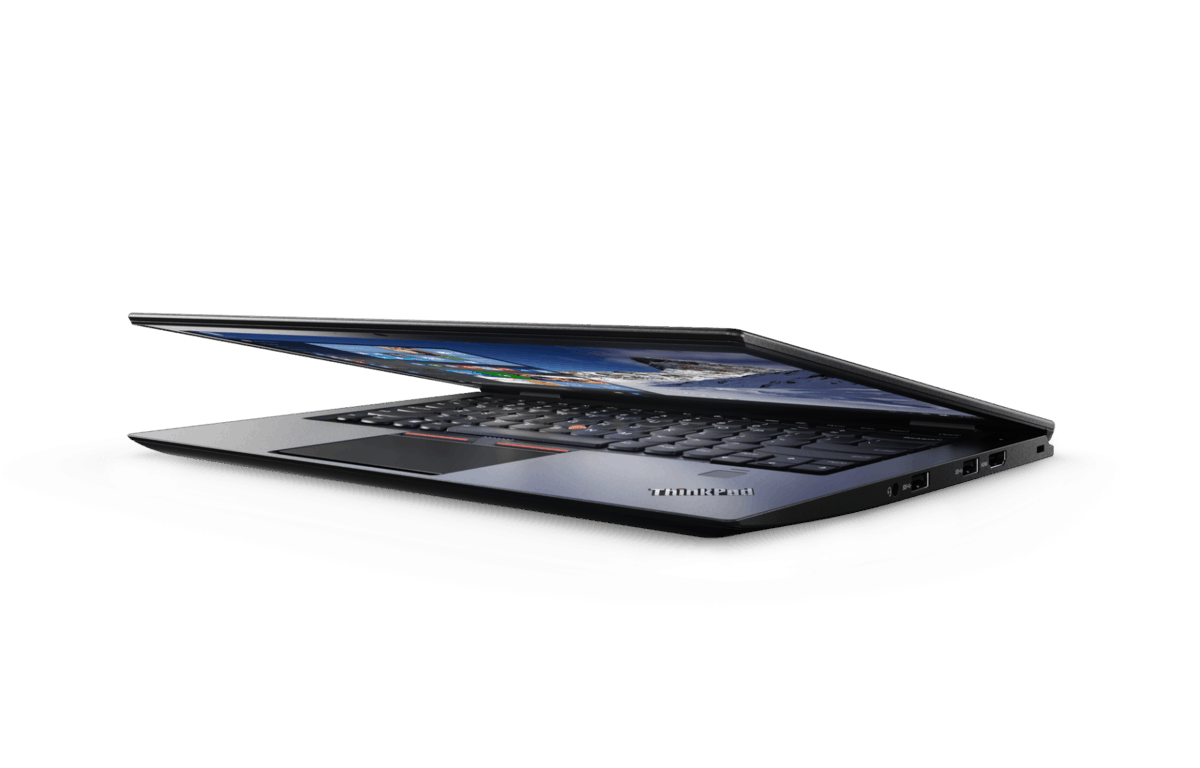 Lenovo ThinkPad X1 Carbon
February 2016 release, starts at $1299
The lightest 14″ business Ultrabook. It is lighter and thinner with increased performance; 11hrs battery life, faster storage with NVMe SSDs, faster connectivity with LTE-A, and improved docking with WiGig & OneLink+.
0.65"/16.45mm thin, 2.6lbs/1179g weight
2560×1440 WQHD 300nits; 14" 1920×1080 FHD IPS 300nits
Up to 16GB memory
Up to 1TB PCIe NVMe SSD
Intel HD Graphics HD520
Optional LTE-A WWAN
Optional WiGig docking
MilSpec tested
Up to Intel 6th Gen Core i7 vPro
Common Ports: 3xUSB 3.0; OneLink+ (RJ45), MiniDP, HDMI, microSD, Audio, Touch FPR, WWAN
Windows 10 Pro 64-bit
Battery life: Up to 11 hrs. (52Whr)
Dimensions: 13.1 x 9.0 x .66 inches
Camera & Mic.: 720p / Digital array mic