Last week, we reported that the Microsoft Store in the US and Canada was offering an interesting promotion on the high-end fifth generation Lumias: for a limited time, you can get a free Lumia 950 with the purchase of a Lumia 950XL. Well, if you didn't jump on this opportunity yet, Microsoft wants you to know that this attractive offer is ending today, and the company is even advertising it on its MSN portal.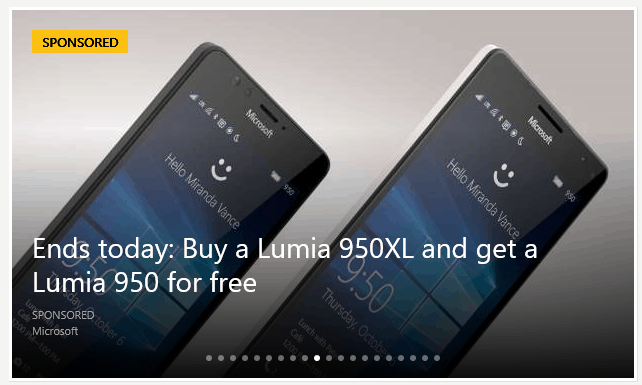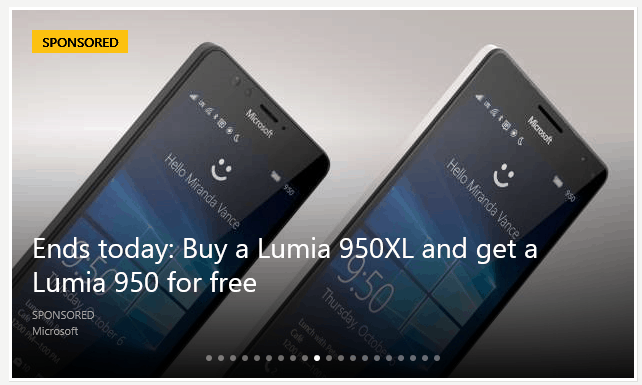 Head over to the company's online store using the links below if you want to purchase.
The Lumia 950XL will cost you $649 on the US Microsoft Store and CAD$849 on the Canadian Microsoft Store. Both the Lumia 950 and 950XL are still one of the best Windows 10 Mobile phones that you can buy today. Meanwhile, the upcoming HP Elite X3 which sports a Snapdragon 820 processor and a fingerprint scanner will be mainly targeted at businesses, and we also have yet to learn more details about HP's go-to-market strategy with this phone. You can get the Lumia 950XL plus a free Lumia 950 from the download links below.