A couple of months ago, Microsoft announced that it has started integrating Microsoft Bookings in Microsoft Teams. Starting today, the new Bookings app in Teams is generally available to enterprise consumers, making it easier to schedule and set up virtual appointments.
Thanks to the one-click Bookings option inside Teams, you can now create booking pages, add appointment categories, assign staff, and it also brings the ability to schedule new and manage existing appointments within the Teams calendar. The new Bookings app in Teams also provides a single scheduling experience to organizations to manage multiple departments and staff.
To access the Bookings feature in Teams, you'll just need to click "Open in Bookings" and you will be redirected to the Bookings web app instantly. There you will have to add the Bookings app from the Teams app store, and then navigate to the Bookings tab in the Teams calendar to set up your next virtual appointment. Once its done, external participants will receive a customized email invite with details of the appointment along with a link to join the meeting. Meeting attendees can either join the Teams meeting by using the Teams mobile app or via their web browser in one-click.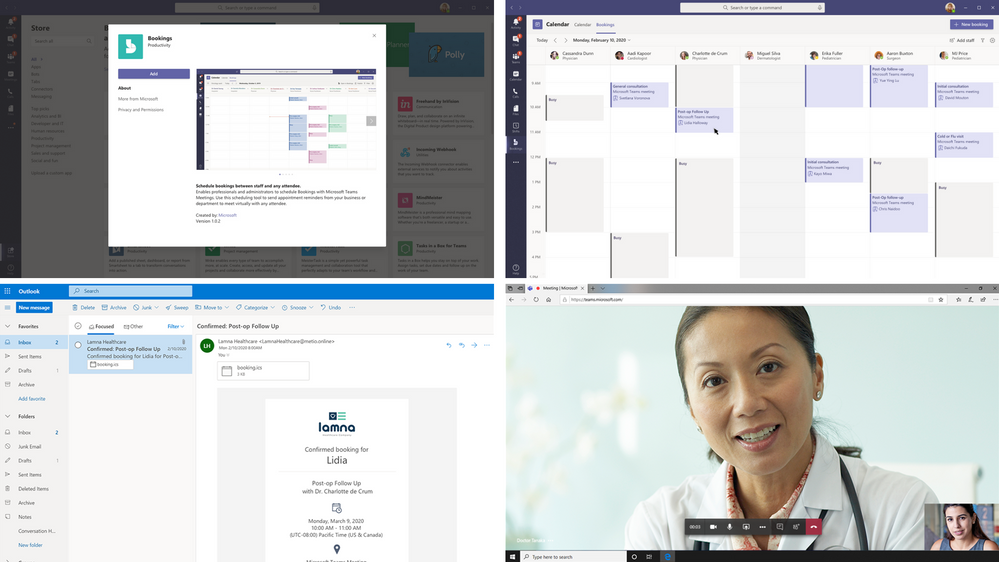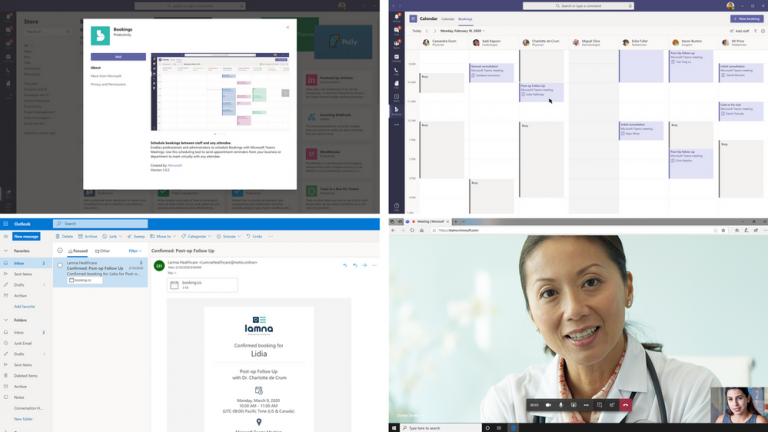 In addition to the Bookings app in Teams, Microsoft says that organizations can use the Microsoft Graph API to incorporate virtual visits into their workflows. The API brings the scheduling and meeting join links integration into Microsoft's existing applications including electronic health records systems.