Microsoft's premier developer event of the year, Build 2016, will happen this year as it has in the recent past at San Francisco's Moscone Center, from Wednesday March 30th to Friday, April 1st, 2016. The company reshuffled its slate of conferences earlier this year, moving the combined Office / SharePoint / IT Pro Ignite event to the fall, and from Chicago, where it was last year, to Atlanta.  Up until now, Build was only slated for "Spring 2016", but now we have official word on the timing and place.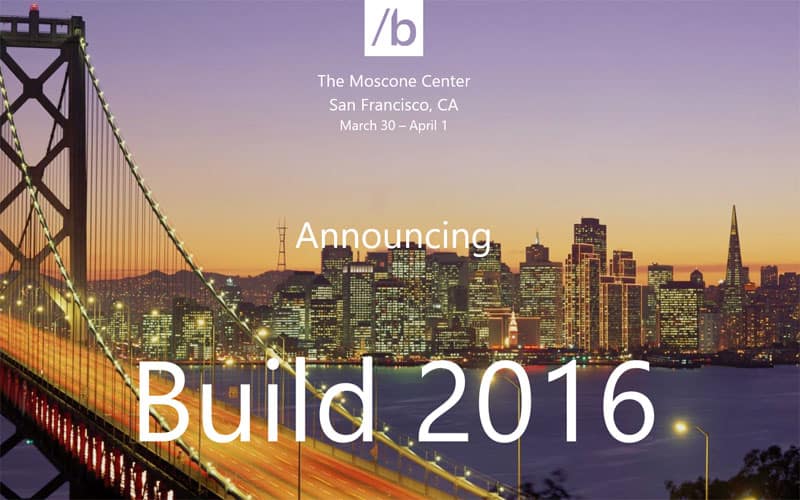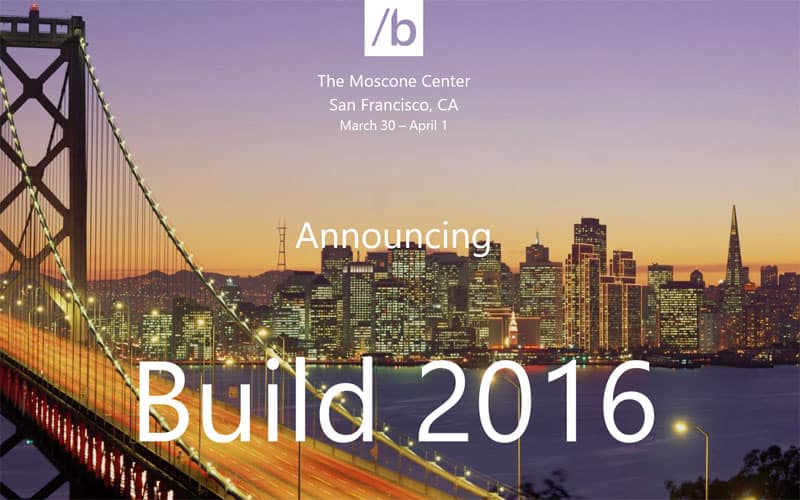 With the new lineup of events, Microsoft has a solid base on which to make announcements. For years, the company used CES, held the first week in January, as a platform to make major announcements, especially in the consumer space, with Bill Gates keynoting the event for many years.  Because of product timing, and the desire to get away from "coming later this year" announcements, Microsoft pulled largely out of CES and has been using its own conferences, notably Build (formerly known as PDC), to springboard new product launches and significant software updates.
This year, we should be hearing a lot about the next big update to Windows 10, code named Redstone, as well as lots more about Universal Windows Apps, more on HoloLens, lots of developer news around Azure and Visual Studio, and hopefully even a surprise or two or three.
We'll be at Build, of course, as well as CES, and will continue to bring you all the latest from Microsoft, wherever they break the news.