Roughly two years ago, Bing joined Google's Accelerated Mobile Pages (AMP) initiative, making searches easier and faster for users of the Bing app on iOS and Android. Today, the Microsoft search engine has followed up to announce that AMP-enabled web pages will now work right from Bing mobile searches.
Bing is actually rolling the feature out globally, and the first phase starts today with the news carousel. This eventually means that Bing users will be able to enjoy fast load times in new articles when viewing AMP compatible web pages on mobile.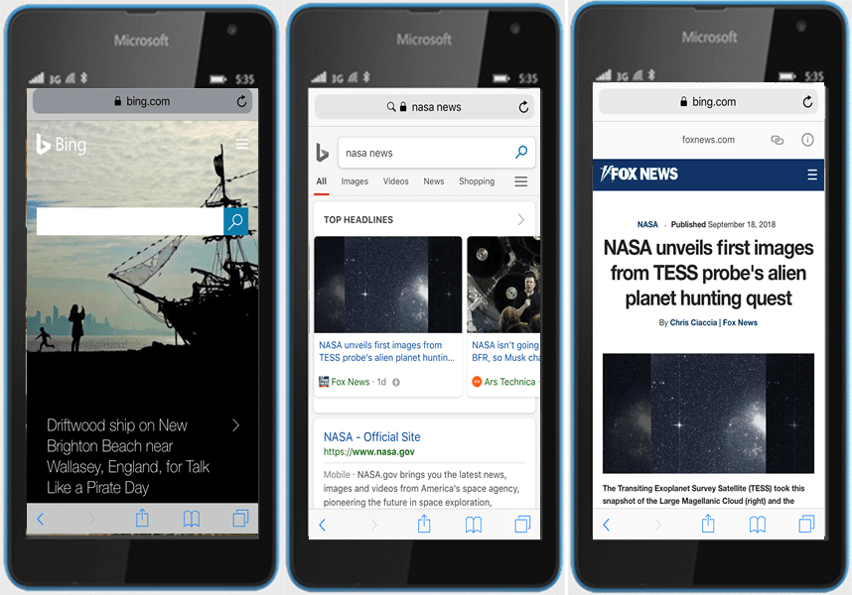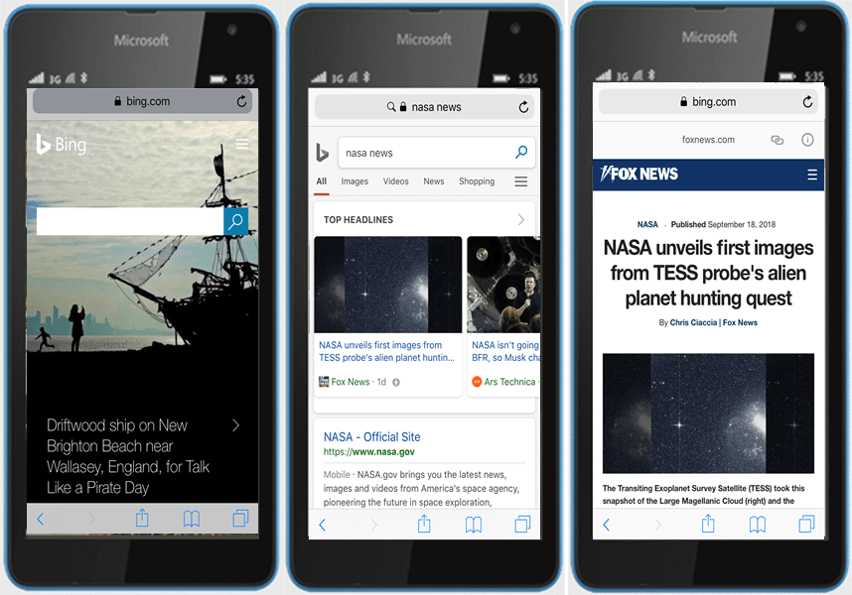 A phased rollout will continue to more websites and countries and regions over time. You can try out the feature today by clicking here and then searching for news stories and tapping the AMP lighting bolt icon. Despite the aptly photoshopped Windows Phone above, be aware that AMP works across all modern mobile browsers, be it Chrome, Firefox, and Edge.