Microsoft is currently experimenting with a new name and logo for Bing, dubbed as "Microsoft Bing," perhaps suggesting a rebrand could be in the works soon.
We recently noted that on our end, when running a search on Bing from Safari on an iPad, the old style "B" Bing Logo on the results page now has been replaced with the Microsoft Logo. Other media outlets have also noted that the logo features the "Microsoft Bing" branding, though we're not seeing that on our end just yet. You can see an example below.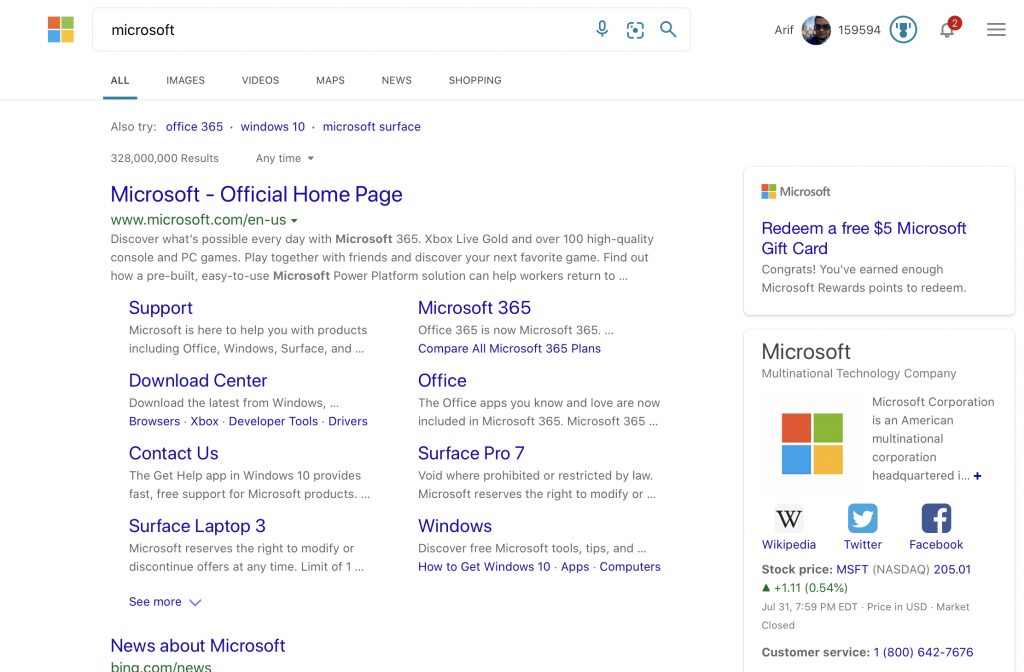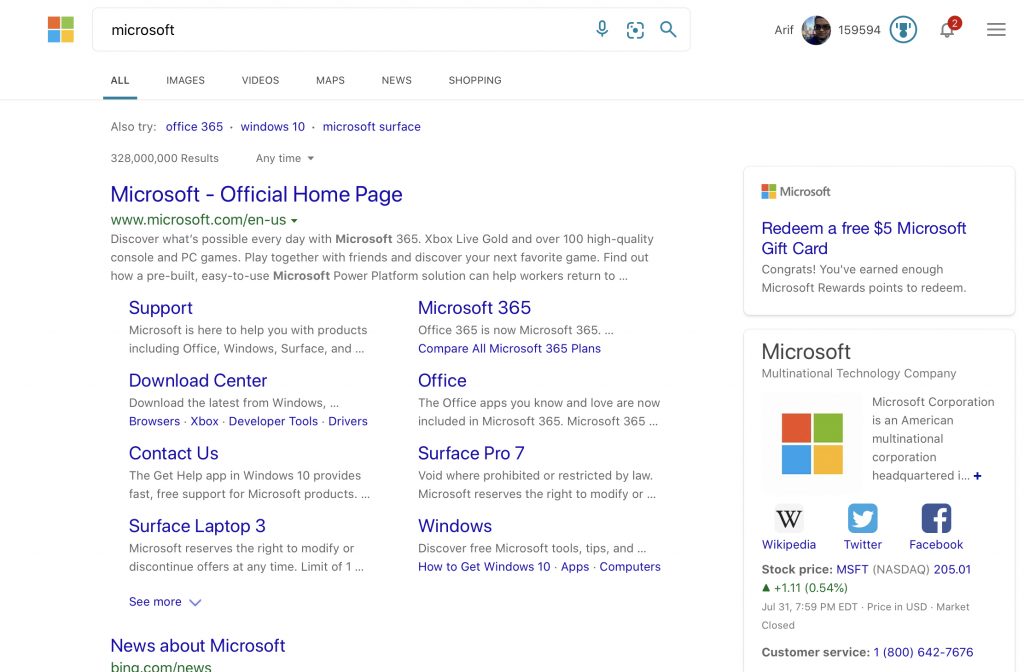 We're currently noticing this logo and branding on only one device and Bing on Windows 10 on Microsoft Edge still shows the older logo. This could just be an A/B test for a wider rollout, so we'll be watching this closely and will let you know if things change.
This move would make sense for Microsoft, however. The company recently rebranded its consumer Office productivity offerings from Office 365 to Microsoft 365. Microsoft could be looking for a unified product lineup, and better align the lesser popular Bing search engine with the more famous Microsoft brand.