Yesterday, Microsoft highlighted some brand-new features which were added to their Bing search engine. Fresh to Bing in the month of November are some holiday shopping features, and the ability to see historical sports and weather information.
First and foremost, Bing shopping now allows a user to compare items, filter choices, compare price, and visit a seller's website to complete a purchase. Also new is the Black Friday flyers page to help users find ads from all major stores in the US, and an increase in the number of supported delivery services for package tracking on Bing.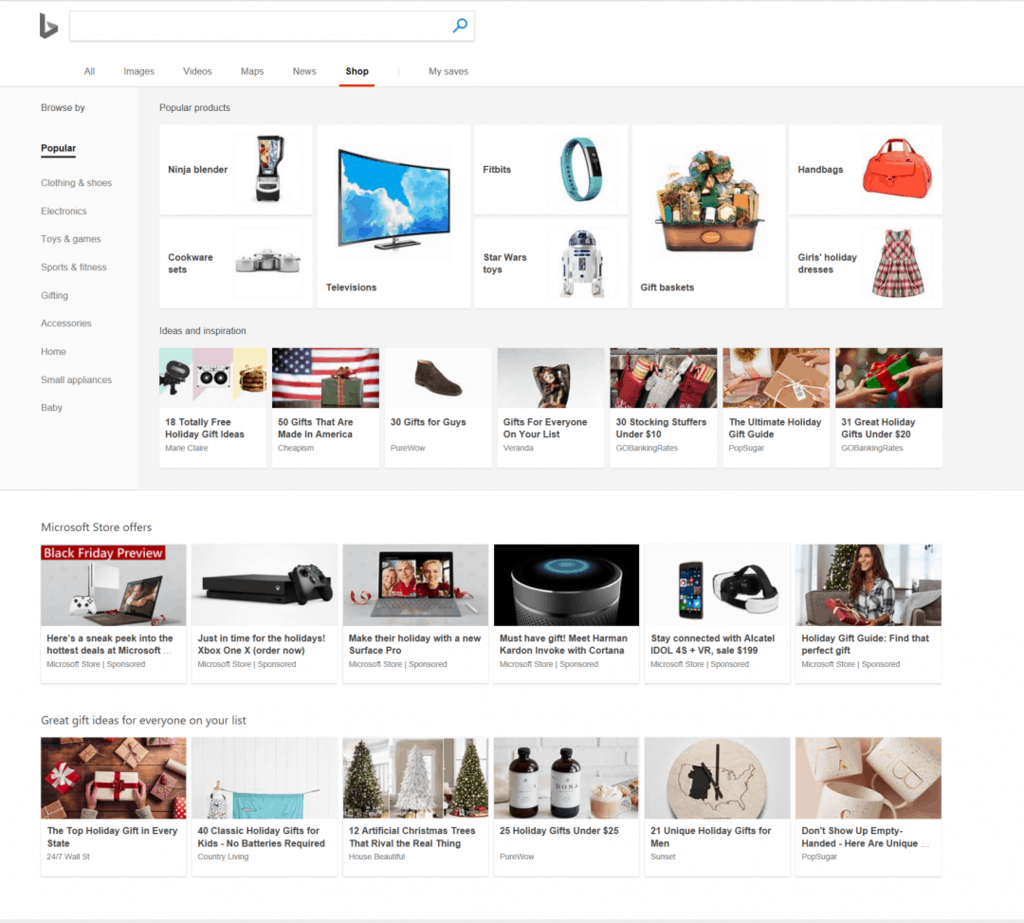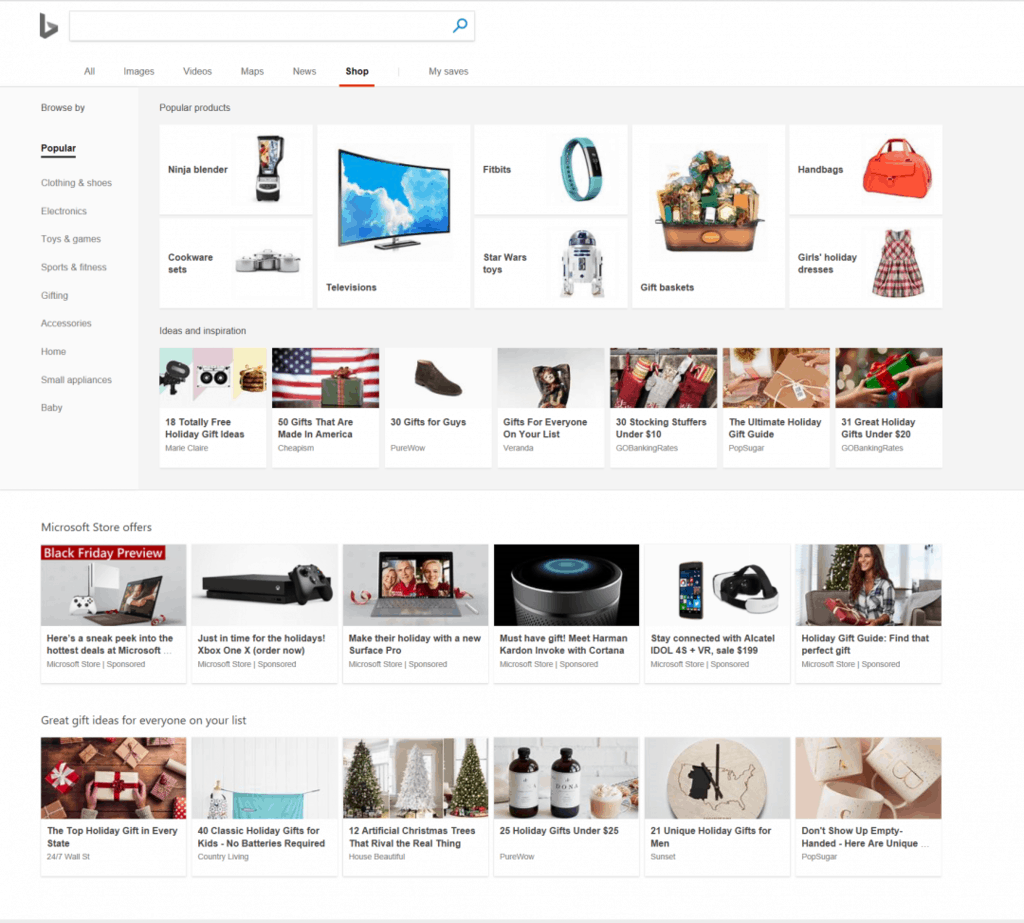 You can try the new shopping experience by checking here, for instance with televisions or toys. The new Black Friday flyers page is available here, so be sure to bookmark it for the upcoming holiday season.
Finally, with the new historical weather information, a user can know what to expect when traveling to a new location at a certain time of year. A similar experience also comes to sports, where the user can brush up on sports trivia by checking results of historical games.