Once again the team behind the Microsoft Bing Image search service is rethinking the way it displays information about how users are conducting searches. Last year, Bing's Image Graph was updated with a curation algorithm, a new user-facing layout, and design as well as an additional search tool that can tie into a user's social media presence online.
With a year of user feedback regarding the new image experience under their belts, the Bing Image Graph team is now building on its solid foundation by improving the overall search-to-shop experience by adding content and query algorithms and new merchant developer APIs, according to a post on the Bing Search Blog.
Over the past couple of months, the Image Graph team has been reaching out to merchants and developers to spur interest in what it believes is the evolution of image searching with a series called: The Image Graph – Powering the Next Generation of Bing Image Search.
Over the past few months, Bing shopping and recipes experiences have benefitted from multiple enhancements impacting visual richness and overall quality. In the last multimedia post (The Image Graph – Powering the Next Generation of Bing Image Search) we talked about how we construct the Image Graph offline powering the backend of our experiences."
Starting with the shopping experience in relation to the Image Graph, Badges will now become a quick way for merchants to identify to shoppers that whatever is in the image may be up for sale immediately.
The badges indicate that we've been able to locate relevant shopping pages offering given item for sale. When you click on the thumbnail and scroll down (or just click on a link embedded in the badge), you will see image details along with links to pages where the item can be bought, and with related products links if available."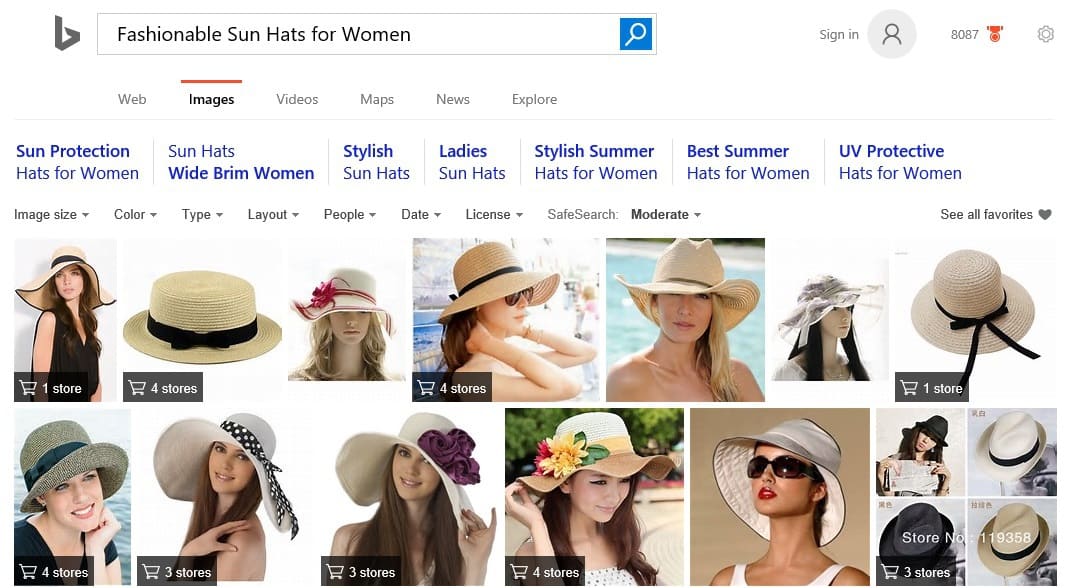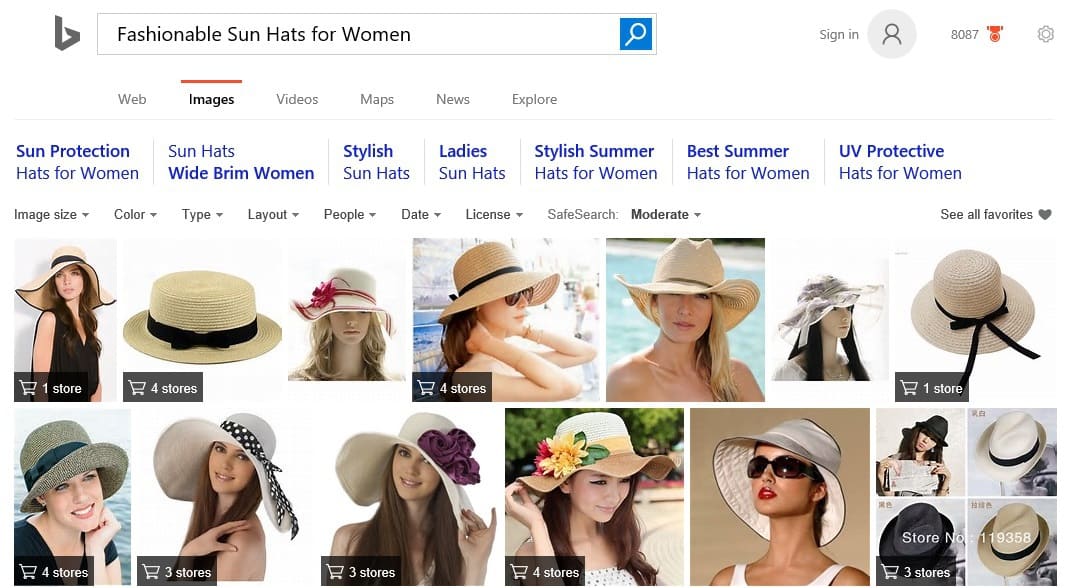 Next up, developers and merchants can rest assure that content and queries have been taken under special consideration by the Image Graph team.
we went as far as building out a separate cluster bed with custom machine learning algorithms doing state of the art image analysis to enable nearest-neighbor search based on visual similarity. It's the results of this work that populates available shopping sources for a given product in Image Insights page shown earlier.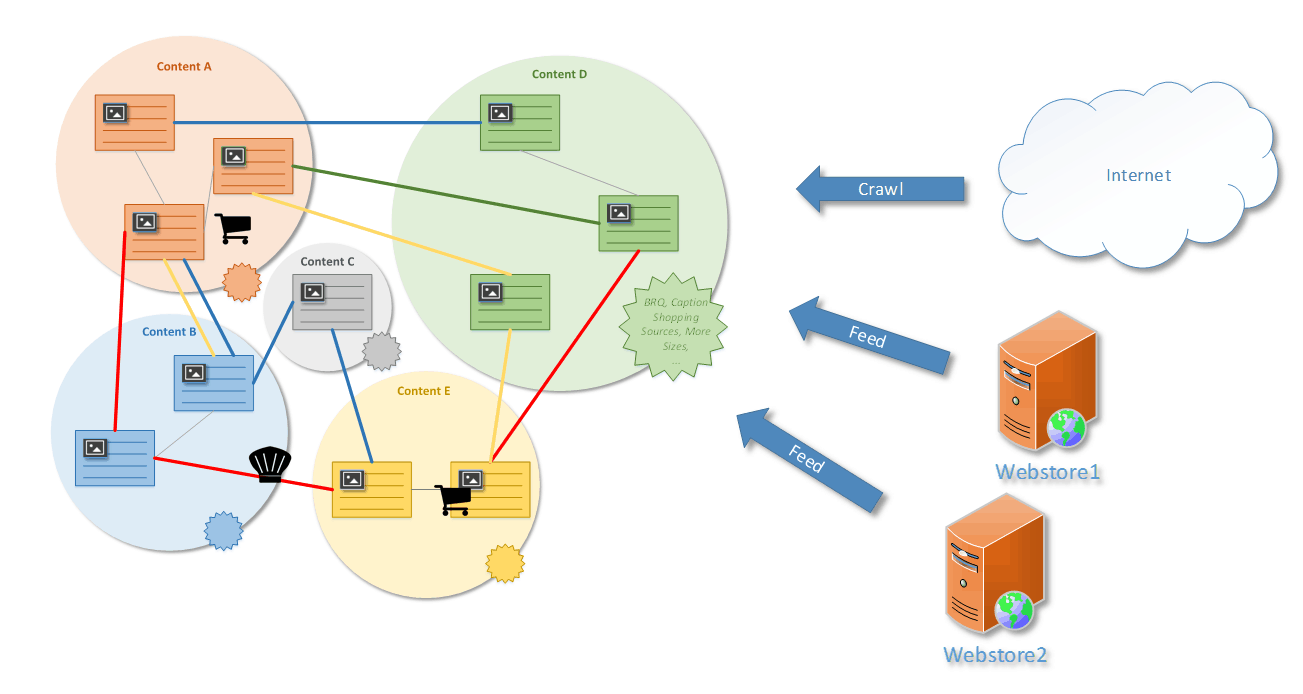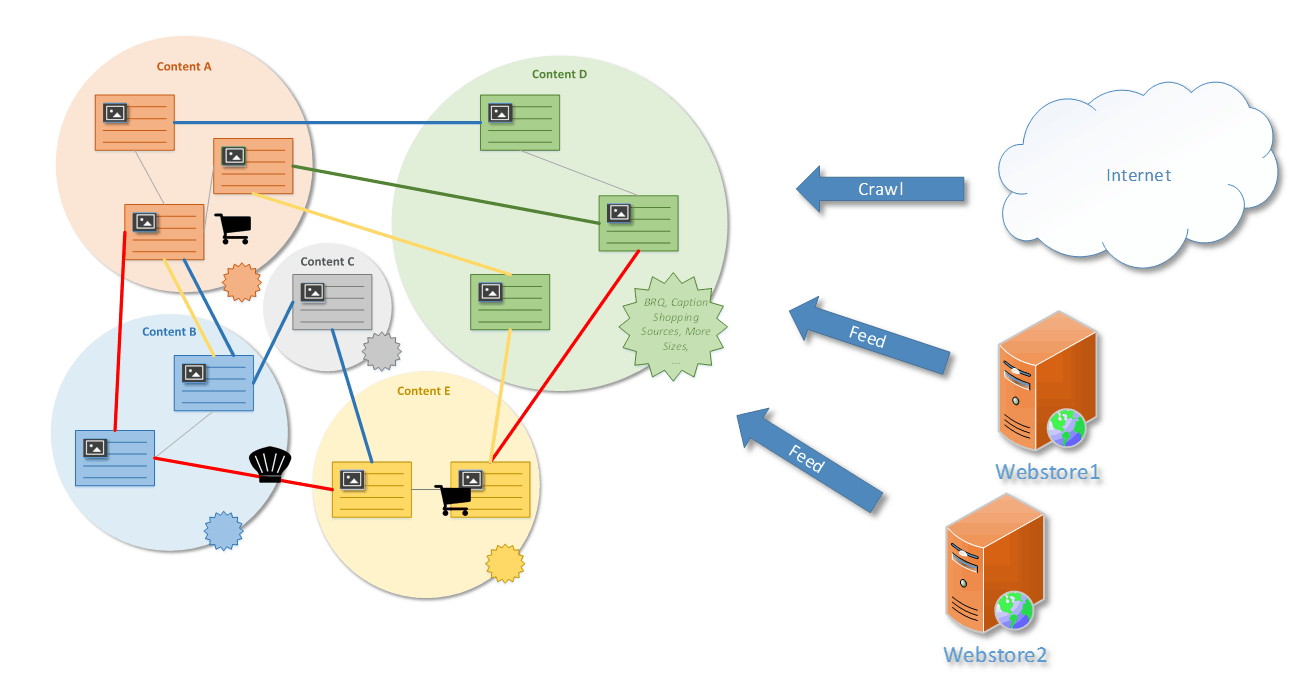 Not to be outdone or forgotten, image searches related to food have also received a bit of spit-n-polish.
Click on the result and scroll down in insights view (or just click on the link embedded in recipe badge itself), and a recipes section appears showing links to pages with recipe for this exact dish."
Wrapping up this section of information shared with developers and merchants, the Bing Image search team harkens back to the developer conference Build 2016. In doing so, the team applauded the involvement of developers and users who have been actively participating in the Image Search API Reference.
Over time, Bing's search has become more robust and reliable for many who use it, tweaking and massaging its API's and developer tools, look help continue the trend.